Venable arrives at Phils' camp; Asche has setback
Philly reassigns outfielders Lough, Jackson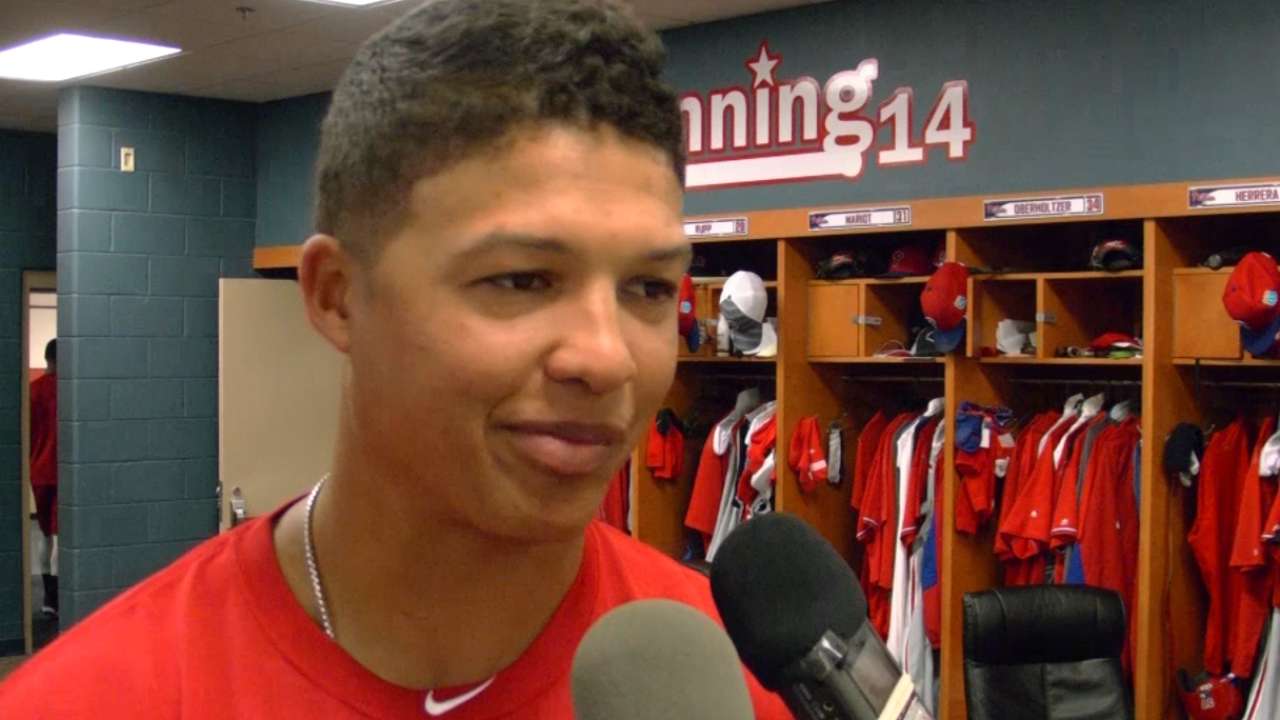 CLEARWATER, Fla. -- Will Venable has five games to prove himself and win a job on the Phillies' Opening Day roster.
Venable arrived in camp on Tuesday morning after Philadelphia signed him to a Minor League contract on Monday. Venable, 33, hit .133 in 13 Cactus League games with the Indians, who released him on Sunday, but he has a chance to make the Phillies, as they have few other options in the outfield. He went 1-for-2 before the Phillies' Grapefruit League game against the Yankees was cancelled because of rain.
"I have no expectations," Venable said. "I'm just in camp right now. If it means I have to go to Triple-A and prove myself there -- whatever it takes -- I know that at some point I would like to be here contributing at the big league level."
Outfielders Aaron Altherr and Cody Asche will open the season on the disabled list. Altherr had surgery on his left wrist this month, which will sideline him until July at the earliest. Asche has not played a game this spring because of a strained right oblique. He aggravated the injury the other day, essentially resetting his recovery to the very beginning, and he could miss another several weeks.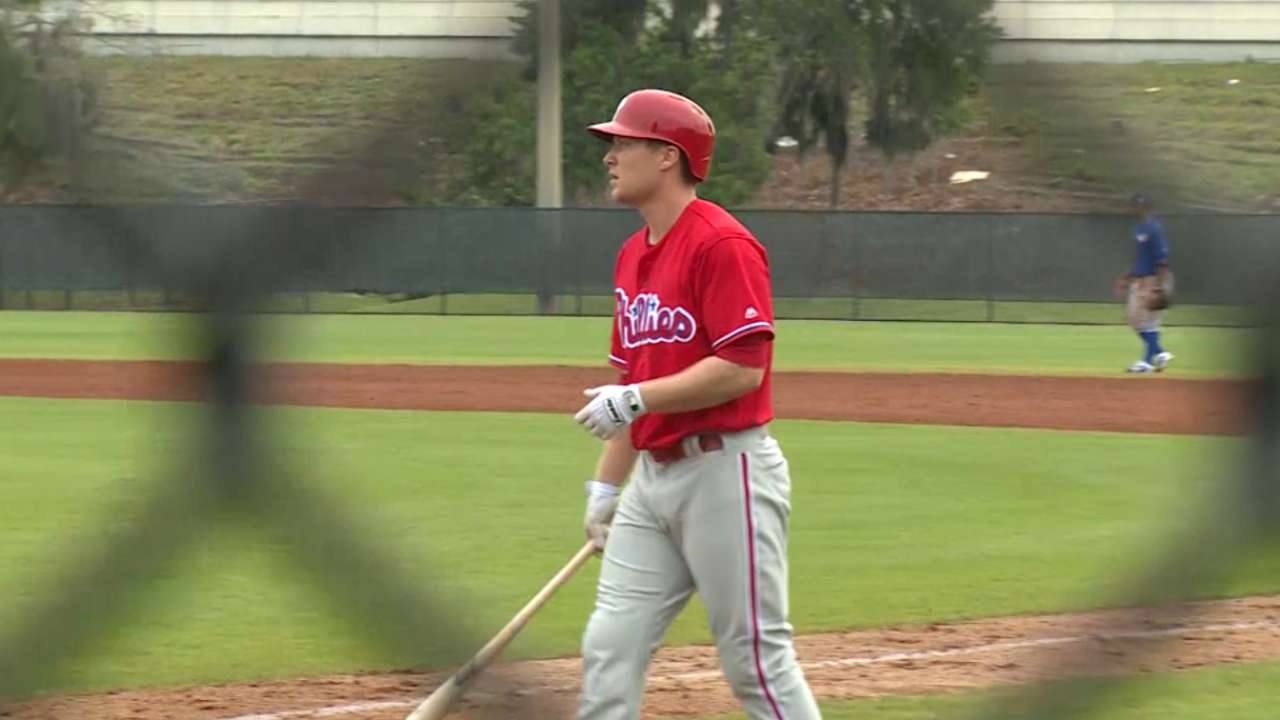 "It's just giving it more time to heal," Asche said. "Obviously, the time frame we had last time wasn't enough. This time we've just got to be a little more cautious."
The Phillies re-assigned outfielder David Lough and infielder Ryan Jackson to Minor League camp on Tuesday, leaving Venable and non-roster invitees Cedric Hunter and Emmanuel Burriss the final three candidates for the final two bench jobs. Burriss has a good shot because he can play the infield and outfield, and at the moment, the only utility infielder is Andres Blanco.
Manager Pete Mackanin has hinted that he likes the flexibility Burriss provides when it comes to maneuvering the lineup during National League games with double switches, etc.
Hunter has impressed nearly everybody in camp. In fact, Mackanin said that if Hunter makes the team, he could be his leadoff hitter. The fact that he has been in camp from the beginning and earned the right to be in the conversation for a bench job will play a factor, Mackanin said.
"Hunter has had the best at-bats of anybody other than [Maikel Franco] in camp, in my opinion," Mackanin said. "I'll put it that way."
Venable posted a .669 OPS in 390 plate appearances last season with the Padres and Rangers. He had a .613 OPS in 448 plate appearances with San Diego in 2014 but posted a solid .796 OPS with the Padres in '13.
"I'm not far off," he said.
Venable also can play all three outfield positions, which makes him attractive to the Phillies.
"There was mutual interest," he said. "I got released in the morning, and by the afternoon ... we had some momentum going on a possible deal."
Venable knows the Philadelphia area relatively well. He played basketball and baseball at Princeton, and played a few games at The Palestra.
"Not good memories at The Palestra," Venable said. "I think we blew, like, a 15-point lead in the last minute of a game one time. But great venue."
Todd Zolecki is a reporter for MLB.com. Read his Phillies blog The Zo Zone, follow him on Twitter and listen to his podcast. This story was not subject to the approval of Major League Baseball or its clubs.