Case of the X: Who are MLB's X-factors in 2016?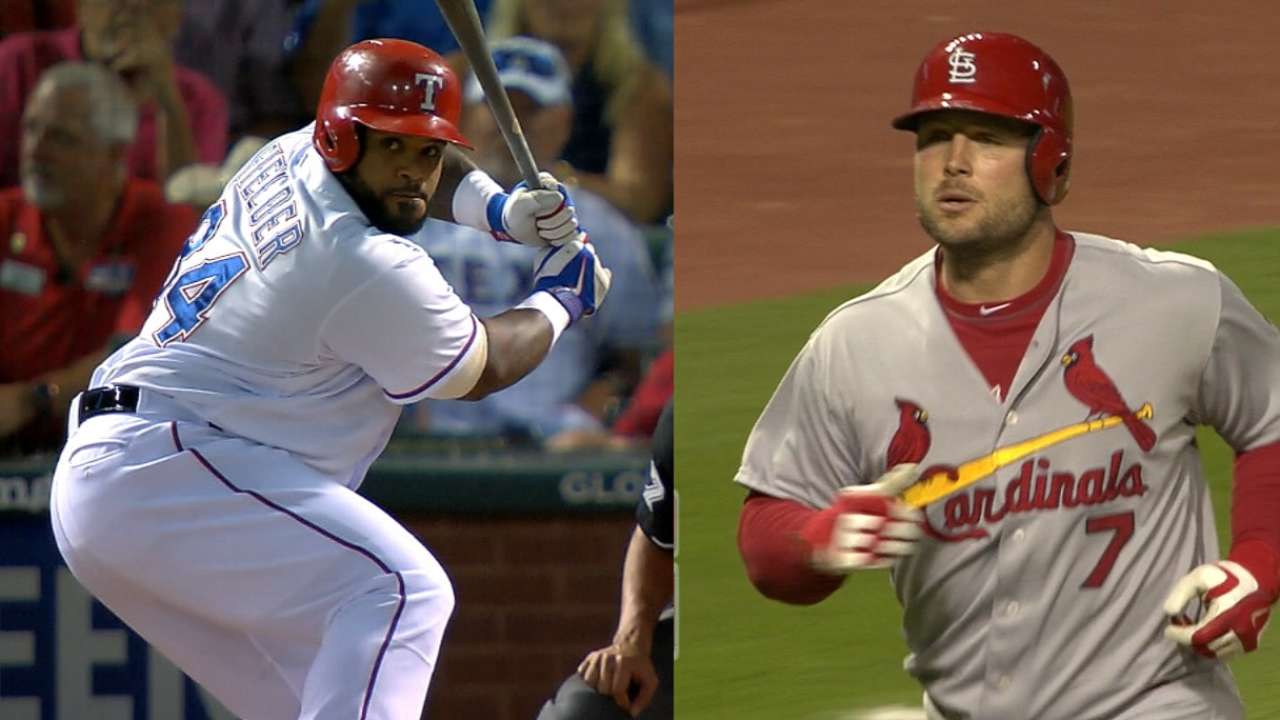 Sometimes teams' biggest strengths are obvious. Heading into 2015, anyone looking around the Major Leagues might have reasonably predicted that Clayton Kershaw would put together another brilliant season for the Dodgers, or that Mike Trout would continue his elite offensive production in Anaheim, or that the Cubs' Kris Bryant would headline the National League's rookie crop.
But who would have guessed that it would be the Cubs' Jake Arrieta, not Kershaw, to come away with the Cy Young and toss a no-hitter en route to carrying his club to the playoffs? Who would have guessed that the Mets' run to the NL pennant would depend on Daniel Murphy mashing home runs, repeatedly, off the best pitchers in the game? Who would have guessed that the Royals' World Series-winning lineup would be catalyzed by Alcides Escobar, attacking first pitch after first pitch and racking up 23 postseason hits?
Even teams with marquee stars can need an X-factor -- whether it's a player who finally puts it all together, a star who returns to form after an injury, a prospect who comes up and makes crucial contributions or a key acquisition that no one saw coming.
A season can hinge on an X-factor emerging for a ballclub, and so, as a new season begins, MLB.com is here to determine just who those players might be in 2016. With one potential X-factor for each of the 30 Major League clubs, here are the players who could prove to be the key piece of their team's puzzle.
AL East
Blue Jays
: Once the Jays get past the mainstays at the front of their starting rotation, these veterans will need to step up and support the back end. More »
Orioles
: The O's hope one of their former top prospects can begin to realize his potential and play a vital role in their bullpen and beyond. More »
Rays
: Chris Archer might not be the only ace in the Tampa Bay rotation, if this right-hander can put his past injuries behind him. More »
Red Sox
: Once a top hitter in the NL, this veteran will look to recapture his old form at the plate to lengthen the Sox's lineup. More »
Yankees
: A change of scenery could be just what New York's newest second baseman needed. The 26-year-old has impressed both at the plate and in the field this spring. More »
AL Central
Indians
: The Tribe's backstop will try to help his team to a postseason berth while managing one of baseball's most talent-laden rotations. More »
Royals
: A focus on plate discipline could be the key for Kansas City's All-Star, Gold Glove-winning catcher to make another leap. More »
Tigers
: If this veteran right-hander can stay healthy and return to form, Detroit's rebuilt rotation could suddenly be vastly improved. More »
Twins
: If the Twins' new Korean designated hitter can make the necessary adjustments to Major League pitching, he could solidify the Minnesota lineup. More »
White Sox
: Chicago's leadoff hitter will try to learn from his slow start in 2015 and build upon his impressive second-half resurgence. More »
AL West
A's
: The bullpen is restored, the offense appears to be on the rise, and now Oakland must rely on a host of young, talented arms and one veteran to maintain its rotation as a position of strength behind ace Sonny Gray. More »
Angels
: The Angels' X-factor happens to also be the best player on the team -- and possibly all of baseball. Entering his fifth full season in the big leagues, the sky is the limit for Los Angeles' franchise player. More »
Astros
: This second-year hurler will try to prove his rookie season wasn't a flash in the pan, but a taste of what's to come entering his first full season in the Houston rotation. More »
Mariners
: In an overhauled relief corps facing uncertainty, Seattle's sidearming closer could be a much-needed anchor. More »
Rangers
: The Rangers' biggest bat returned with a vengeance in 2015, and he could have even more in him. More »
NL East
Braves
: Atlanta's star first baseman's right wrist will be put to the test throughout the grind of the regular season. How it holds up will be key to the Braves rebounding from a league-worst scoring output in 2015. More »
Marlins
: Miami envisions a high ceiling for its 25-year-old right-hander with electric stuff, so long as he can improve his consistency. More »
Mets
: If he can manage his health and stay on the field, the Mets' captain and longtime face of the franchise could transform their lineup. More »
Nationals
: The Nats lineup could have a one-two punch to rival any in the NL, if their third baseman looks like he did before an injury-hampered 2015. More »
Phillies
: One of the newest additions to the Phillies rotation could prove its most important in 2016 and beyond. The club hopes this right-hander can be a building block for the future. More »
NL Central
Brewers
: After a season impeded by injuries, the Brewers catcher will try to bounce back in 2016, but a return to form could make him a sought-after commodity on the trade market. More »
Cardinals
: This seven-time All-Star has added a new position to his defensive repertoire, but it will still be his powerful bat that the Cardinals will rely on most. More »
Cubs
: Chicago bolstered its rotation this winter by adding a veteran pitcher whose mound presence is one that opponents dislike but teammates love. More »
Pirates
: To meet their offensive and defensive goals, the Pirates are betting on their new first baseman, both at the plate and with the glove. More »
Reds
: The Reds will be counting on their 27-year-old catcher to stay healthy and rediscover the power he flashed with 25 homers and 80 RBIs in his 2014 All-Star campaign. More »
NL West
D-backs
: The D-backs sent last year's No. 1 overall draft pick to Atlanta in the offseason, but in return they got a top-end starter who could form a dominant duo alongside Zack Greinke in 2016. More »
Dodgers
: A new manager and coaching staff offers this Dodgers outfielder, among the most unique and exciting players in baseball, a fresh start. Health permitting, he'll be crucial to LA's offensive production. More »
Giants
: It's clear the Giants are a better team with this veteran outfielder in the lineup. It's just a matter of whether he can stay on the field and contribute regularly this season. More »
Padres
: There's no denying his talent. But can the 29-year-old right-hander stay healthy and put it all together as San Diego's No. 3 starter in 2016? More »
Rockies
: The Rockies offense goes as their leadoff hitter goes. After a late start to his big league career, this center fielder's game is evolving into a major threat for opposing pitchers. More »
David Adler and Chad Thornburg are reporters for MLB.com. This story was not subject to the approval of Major League Baseball or its clubs.