Ray wins final spot in D-backs' rotation
Godley among five sent down; Drury gets starts in outfield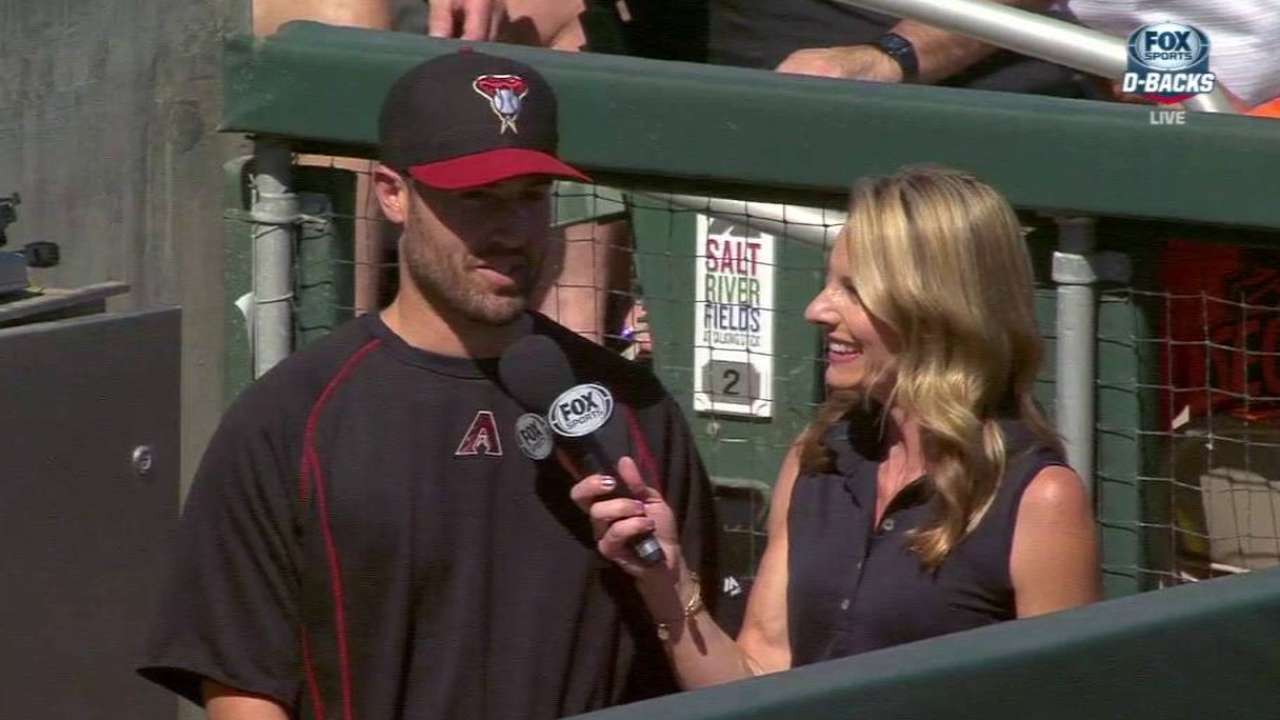 SCOTTSDALE, Ariz. -- D-backs left-hander Robbie Ray pitched in a Minor League game Monday afternoon, but when the season opens next week, he'll be in the big leagues.
Arizona manager Chip Hale made official what had become obvious over the past couple of weeks -- Ray will be the D-backs' No. 5 starter behind Zack Greinke, Shelby Miller, Patrick Corbin and Rubby De La Rosa.
"It would be exciting," Ray said after his outing but before hearing he had been officially named. "It would be my first Opening Day roster if I made it and it would be an accomplishment for me. I would be very grateful."
Ray, who was 5-12 with a 3.52 ERA in 23 starts last year for the D-backs, beat out Zack Godley, Archie Bradley and Tyler Wagner.
"I think he had a leg up going in," Hale said. "He ended the year with us, so that give him a little bit of a leg up and he hasn't let go of it. He's pitched very well all spring."
Roster moves
The D-backs made seven roster moves Monday. Godley was optioned to Double-A Mobile, while Kaleb Fleck, Yoan Lopez, Brett Hayes and Evan Marzilli were reassigned to Minor League camp.
In addition, pitchers Sam LeCure and Wesley Wright were released.
Left and right
Infielder Brandon Drury got his first start of the spring in left field Monday, and he will get the start in right Tuesday as the team tries to expand his versatility.
Drury played primarily second and third base in the Minors, though he did see some time at shortstop.
"I'm trying to move him around and give him the best opportunity to make this ballclub as we can," Hale said. "As everybody has seen, he's done a nice job with his bat. He's obviously a very good third baseman. If he can show us he can play some other positions, it gives him more chances to have at-bats."
Steve Gilbert is a reporter for MLB.com. Follow him on Twitter @SteveGilbertMLB. This story was not subject to the approval of Major League Baseball or its clubs.