MLB.com Columnist
Phil Rogers
Who's going to come out on top in NL Central?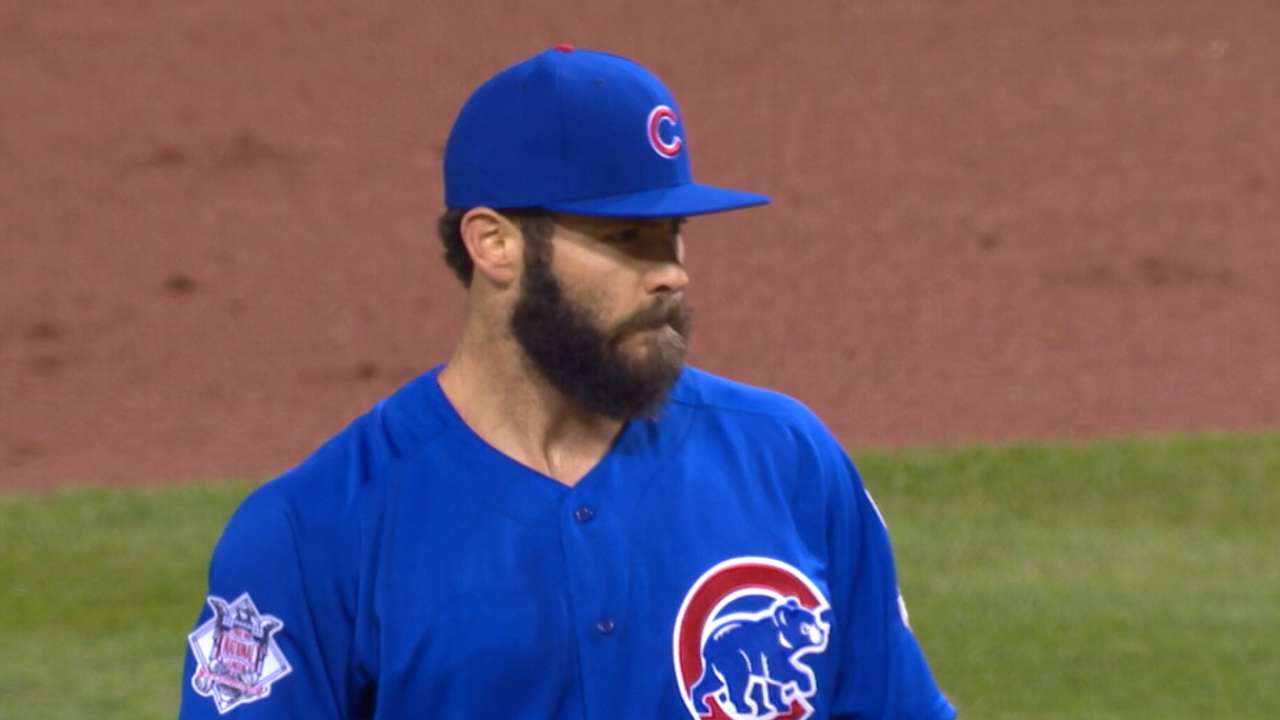 With just a few days to go before Opening Day, we're going division by division to give you the nitty gritty on what to expect in 2016. Today's edition is the NL Central.
THE OVERVIEW
The three winningest teams in the Major Leagues last season were in this division, and the Cardinals, Pirates and Cubs should again make hay against the rebuilding Reds and Brewers. The Cards have won the Central three years in a row and have gone to the playoffs the past five seasons; the Pirates have been a Wild Card each of the past three years. But the Cubs beat both teams in the postseason last year and have since imported Jason Heyward and John Lackey from St. Louis and added Ben Zobrist after he helped the Royals win the World Series. The stage is set for a great race.
WHAT THE STAT PROJECTIONS SAY
Even computers love Anthony Rizzo, Kris Bryant and the Cubs, who are projected to run away with the division by winning the most games in the Majors (96 by theFanGraphs forecast; 94 by Baseball Prospectus' PECOTA rankings). Both the Cardinals and Pirates are projected to drop to 85 wins or less after winning 100 and 98 games, respectively. The Brewers and Reds are viewed as having losing records, but PECOTA sees Ryan Braun leading the Brew Crew to 78 wins, which would be a success for rookie GM David Stearns.
THE SLEEPER TEAM
The Cardinals think it's funny that they're viewed outside St. Louis as a part of the furniture as so much love flows to the Cubs. They're counting on Adam Wainwright's return and the addition of Mike Leake to offset Lackey's departure and Lance Lynn's Tommy John surgery, leaving them the same talent level as the pitching staff that last year produced the lowest ERA since the 1988 Mets. The loss of shortstop Jhonny Peralta for the first half of the season hurts, but Ruben Tejada was acquired to fill the void. Heyward will need earplugs when the Cubs come to Busch Stadium.
ROOKIES TO WATCH
The Reds will once again look to prospects, if not as dramatically as when they used rookie starting pitchers in 64 consecutive games last season. Left fielder Scott Schebler and the versatile Jose Peraza, both of whom were acquired from the Dodgers in the three-team deal that sent Todd Frazier to the White Sox, should be factors from the start. Schebler brings a bat with plus power to the middle of the lineup, and Peraza sets him up with a contact, low-strikeout approach. A middle infielder blocked by Brandon Phillips and Zack Cozart, Peraza will play infield and outfield.
Others to watch include "The Final Boss,'' Korean reliever Seung-hwan Oh, whose slider and command give Cards manager Mike Matheny another solid option in his strong bullpen, and speedy Brewers center fielder Keon Broxton, who brings a leadoff man's profile. However, the most likely difference-makers are Pirates right-handers Tyler Glasnow, MLB Pipeline's third-ranked pitching prospect, and Jameson Taillon. Both will go to Triple-A to open the season but with a good start there could make 20 starts each behind Gerrit Cole and Francisco Liriano.
THE BREAKOUT BUNCH
Randal Grichuk and Stephen Piscotty combined to play only 166 games last season, but the outfielders have become core players for the Cardinals. Both were high draft picks who could develop into All-Star players, possibly even this season. Grichuk hits the ball really hard. His average exit velocity of 94.5 mph last year ranked fifth in the majors, behind Giancarlo Stanton and Miguel Cabrera but ahead of Mike Trout and Jose Bautista.
Kyle Hendricks is ready to become a consistent winner for the Cubs after throwing 180 innings in his first full season as a starter. He gets overlooked because he doesn't have a big fastball, but he has made his changeup a real weapon. He's smart, well prepared and has a 3.49 ERA over 45 career starts. Nice guy to have behind Jake Arrieta, Jon Lester and John Lackey.
IT'S A TEAM SPORT, BUT THE SEASON WILL HINGE ON…
Cardinals: Yadier Molina. After needing two surgeries to repair the torn ligaments in his left thumb, can he make this his 12th straight season playing at least 110 games? Can he reassert himself as a hitter after drops in his OPS each of the past three seasons?
Pirates: Gregory Polanco. Where's the guy who was such a beast at Triple-A in 2014? His left-handed bat is vital this season with Neil Walker and Pedro Alvarez no longer on the roster.
Cubs: Arrieta. The Cy Young Award winner carried the Cubs to the NLCS last season but faces questions about throwing 70 more innings than he ever had in a season. He left a start late in Spring Training with a blister but otherwise seemed on top of his game. Joe Maddon vows to try to keep him fresh for another long postseason run.
Brewers: Domingo Santana. Will the 23-year-old from Santo Domingo build off the success he had after being acquired from the Astros? He's first in the line of intriguing position-player prospects expected to establish themselves at Miller Park.
Reds: Raisel Iglesias. Will he develop into the ace to replace Johnny Cueto? A 9.8 K/9 ratio and 1.14 WHIP showcased his potential to step into that role for a rotation awaiting the return of Homer Bailey, who had Tommy John surgery last May.
IN 16 WORDS OR LESS
Las Vegas likes the Cubs, but it is foolish to write off the Cardinals and Pirates.
Phil Rogers is a national columnist for MLB.com. This story was not subject to the approval of Major League Baseball or its clubs.