Productive Pagan could be key to Giants
Move to LF may help veteran as he pairs with Span to provide spark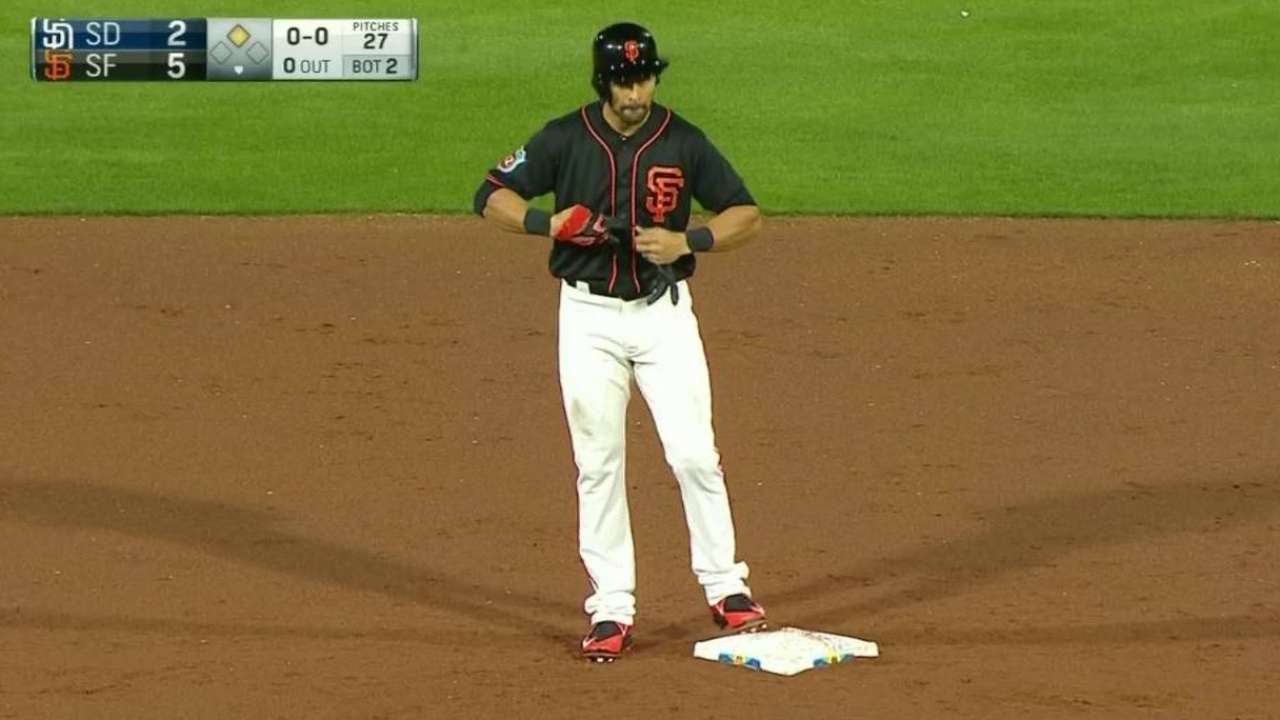 SCOTTSDALE, Ariz. -- Angel Pagan's impact upon the Giants has been felt all too rarely, from the club's perspective. But the fact remains that it cannot be denied.
Simply put, Pagan's presence in the lineup improves the Giants' chances of winning. Since 2012, his first year with the Giants, their record in games he starts is 242-187, a .564 winning percentage. Apply the latter figure to a 162-game regular season, and you get a 91-71 record. That could be enough to win the National League West.
By contrast, San Francisco's overall mark in that span is 342-306 (.528). That's the equivalent of an 86-76 single-season record -- probably enough to challenge for a Wild Card postseason berth, but not enough to win one.
Unfortunately for the Giants, injuries have sharply limited Pagan's activity since he played 154 games in 2012. He appeared in 71 games in 2013, 96 in 2014 and 133 last year, when he frequently played through knee pain.
Giants general manager Bobby Evans didn't have to think too hard to enumerate the factors that make Pagan a winner.
"He's a threat on the bases," Evans began. "He's a threat to hit to all fields as a left-handed and right-handed hitter. He can drive the gaps and he can cover ground. There are just a lot of tools that would help you that he brings to the table that make an impact. And he's a high-energy guy. People feed off of that."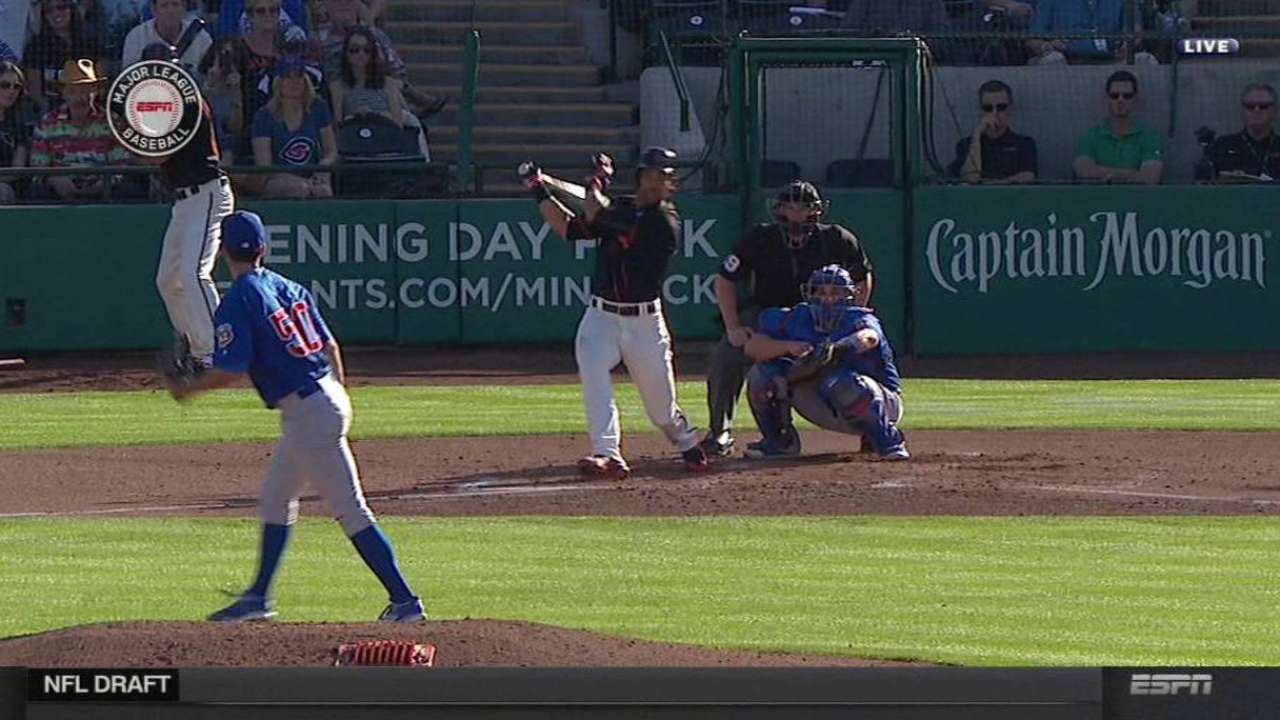 It would behoove Pagan, who turns 35 on July 2, to stay healthy and remain productive. His four-year, $40 million contract expires after this season, so impending free agency creates urgency for him to thrive. To make himself marketable, he must approach the totals he amassed in 2012 (95 runs, 38 doubles, 15 triples) and not last year (career-worst .635 OPS).
Again, staying on the field makes all the difference. Switching from center field to left field to accommodate free-agent acquisition Denard Span could help Pagan, who'll have to cover less ground.
"The reality is that I can't tell you how many [games] I'm going to play," Pagan said. "I'm 100 percent healthy. Hopefully this transition to left field can help me be on the field for a longer period of time."
Though Span's replacing Pagan in center field and at the top of the order, one doesn't have to cancel out the other. If anything, they appear poised to coexist as twin leadoff hitters if Pagan bats eighth -- or even ninth, a concept that manager Bruce Bochy tinkered with during the exhhibition season.
"I'm in," an enthusiastic Pagan said. "When you have two leadoff hitters ... that makes a good lineup even more dangerous. I can get on base, put pressure on the bases, and Denard, we can get a hit-and-run going, first to third, maybe nobody out or one out, and we have a great opportunity to score. That might be the difference of the game. We have to see how the lineup is going to play out. But I'm ready for anything."
Chris Haft is a reporter for MLB.com. Read his blog, Haft-Baked Ideas, follow him on Twitter at @sfgiantsbeat and listen to his podcast. This story was not subject to the approval of Major League Baseball or its clubs.