Mending Kang, Cole take step forward
Infielder plays defense for first time; ace solid in second spring start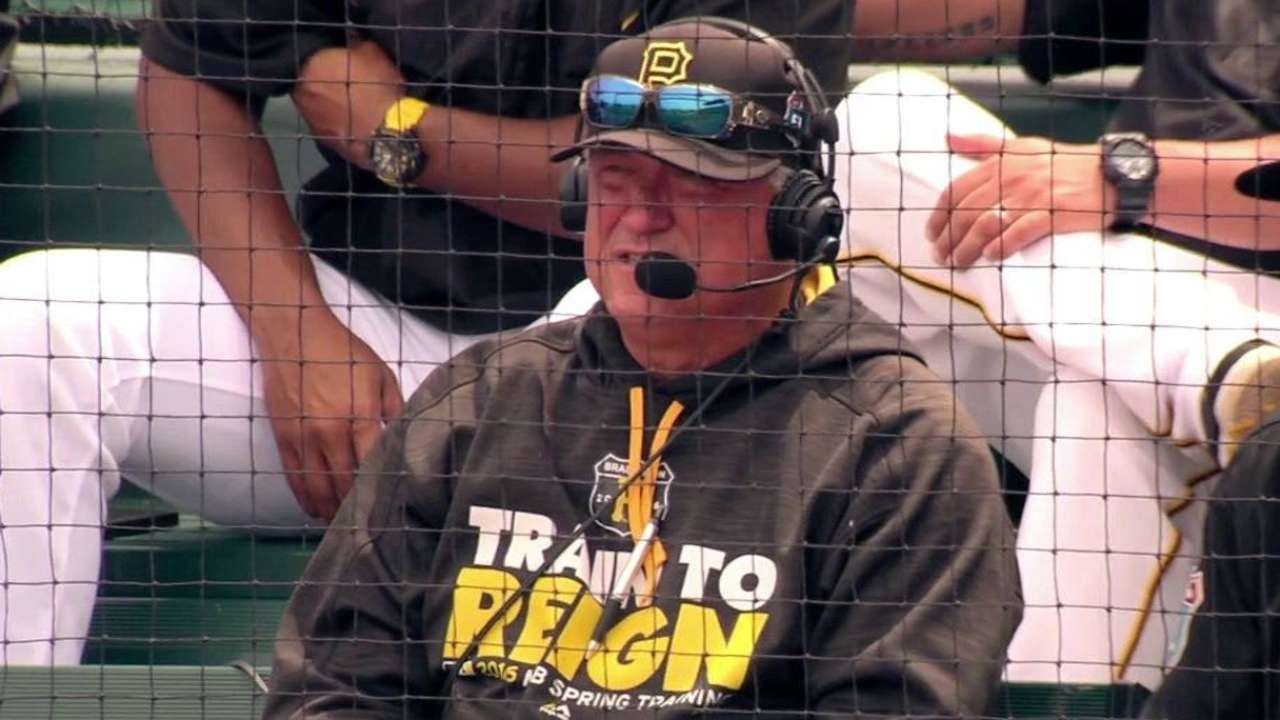 BRADENTON, Fla. -- Jung Ho Kang took another significant step forward Monday afternoon, playing five innings at third base in a Minor League game at the club's Pirate City training complex.
It was Kang's first time playing defense in a game this spring. He did not hit or run the bases, but he did some baserunning drills afterward. Kang said he wasn't challenged by many plays, and he's still getting used to playing at game speed on his surgically repaired left knee.
"Overall I did better, but it's not 100 percent yet," Kang said of his defense through interpreter H.K. Kim. "It's getting there."
Kang offered a similar critique of his baserunning and timing at the plate. After finishing the second answer, Kang said in English that "everything" is still improving.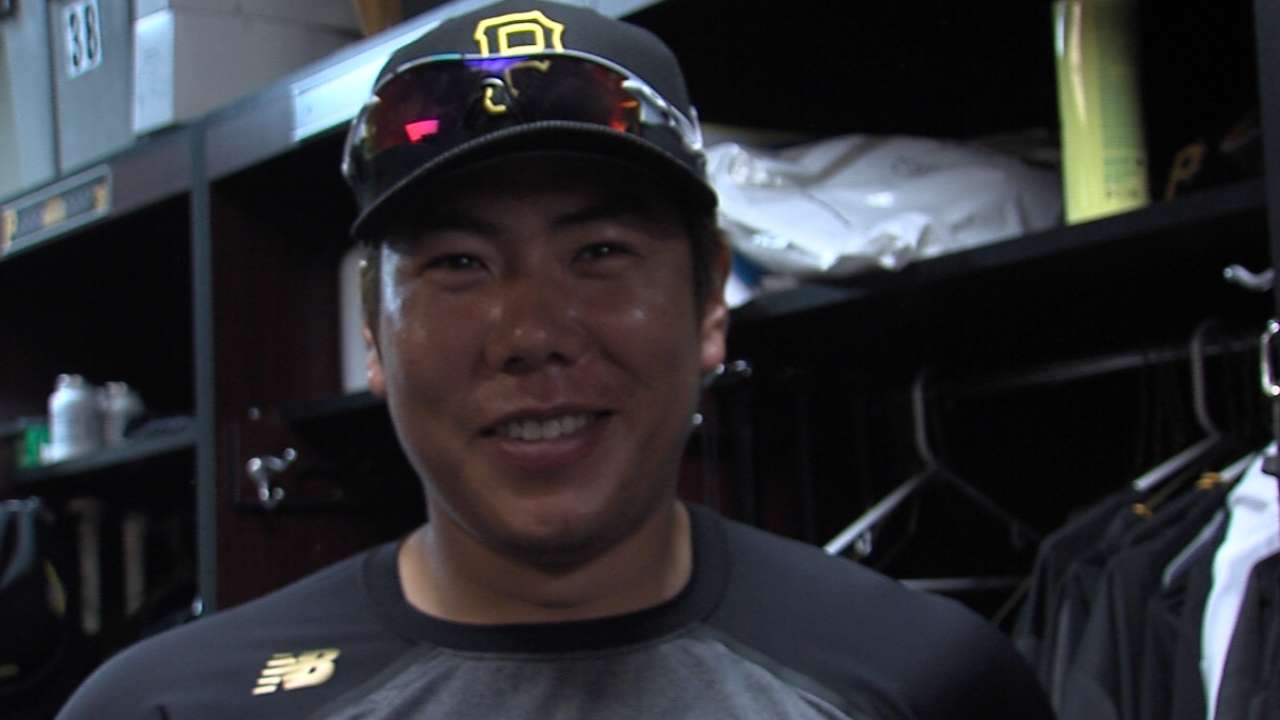 Kang has hit against live pitching in a Minor League game. He's run the bases during drills. Now, he's playing defense. The last step, after practicing sliding, will be putting it all together in a game.
"It's coming," Kang said. "Those days will come soon. I don't know when. ... Once I get the sliding down, I think it's all set."
Out since Sept. 17 following season-ending surgery to repair a fractured tibia and torn meniscus, Kang said he didn't know how many games or at-bats he'll need before he's cleared to return to the Majors. The Pirates have consistently said Kang will be back in mid- to late-April.
"I'm just following what the team thinks is the best," Kang said.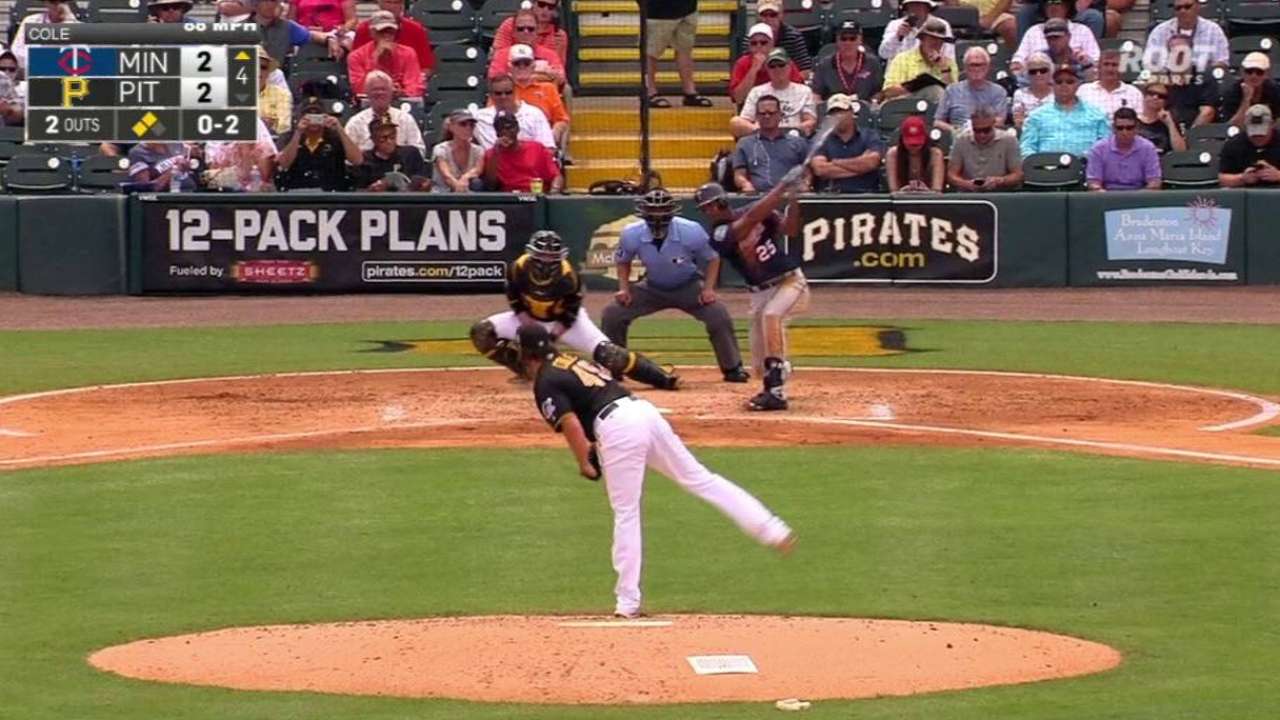 Cole nearly ready
Gerrit Cole was pleased with his 4 2/3-inning start in the Pirates' 6-4 loss to the Twins on Monday at McKechnie Field. He was particularly happy that he got into some competitive situations with runners on base and worked his way out of them.
"Things are coming along," Cole said. "I feel pretty confident."
The next step for Cole, set back at the beginning of camp by right rib inflammation, is to throw six innings or 100 pitches. He is scheduled to throw Saturday, and that outing will most likely be a simulated game at Pirate City. That way, Cole could still get in his work, be with the team on Opening Day and be ready to make his first start during the first week of the season.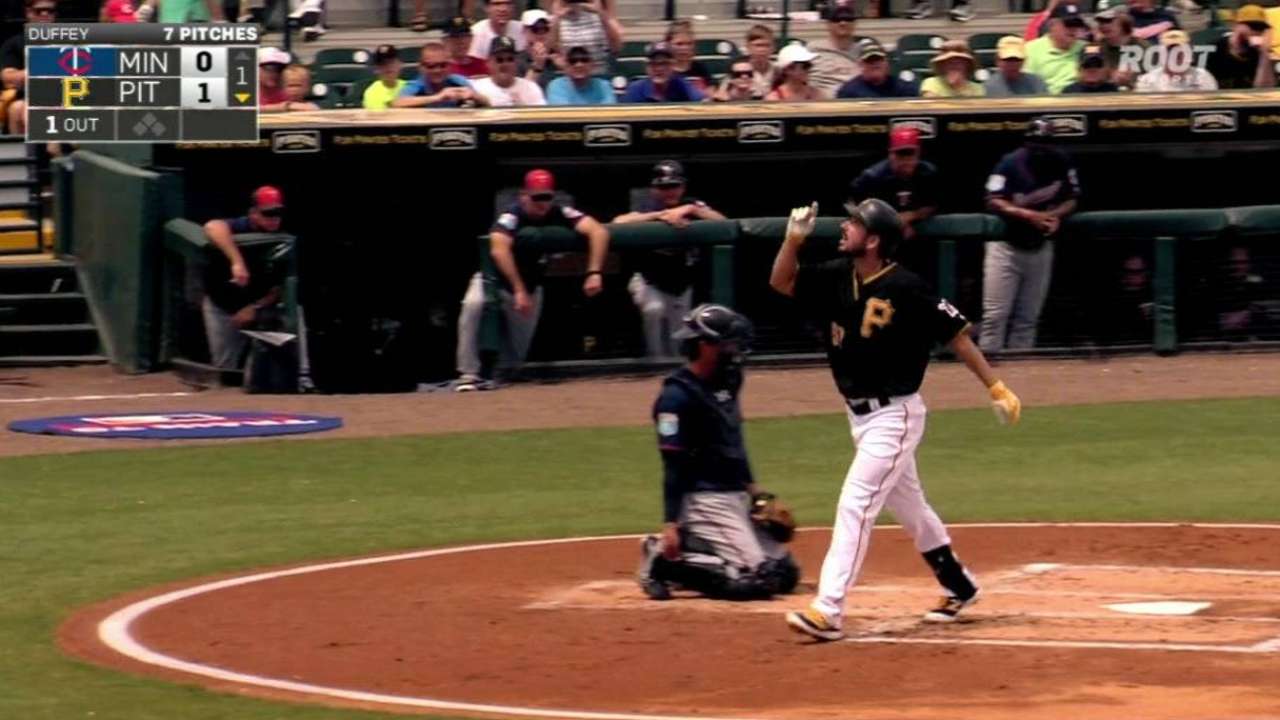 Joyce under pressure
Non-roster outfielder Matt Joyce was at his best on a critical day. Joyce homered, doubled and drew a walk Monday, the day before the Pirates must decide whether to put him on their active roster, grant him his release or pay him a $100,000 retention bonus to stay in the organization.
"It never hurts to have a good day," manager Clint Hurdle said.
Joyce has hit .243 with a .391 on-base percentage and three homers this spring. The lefty-swinging outfielder seems like a natural fit for the Pirates' Opening Day roster, but the question remains: Will they carry a true fourth outfielder?
"You never know. You really don't," Joyce said. "I'm hopeful to be a part of this team. I've enjoyed my time here, and I'm excited to see what happens."
Adam Berry is a reporter for MLB.com. Follow him on Twitter at @adamdberry. This story was not subject to the approval of Major League Baseball or its clubs.