MLB.com Columnist
Fred Zinkie
Top 10 fantasy bargains to target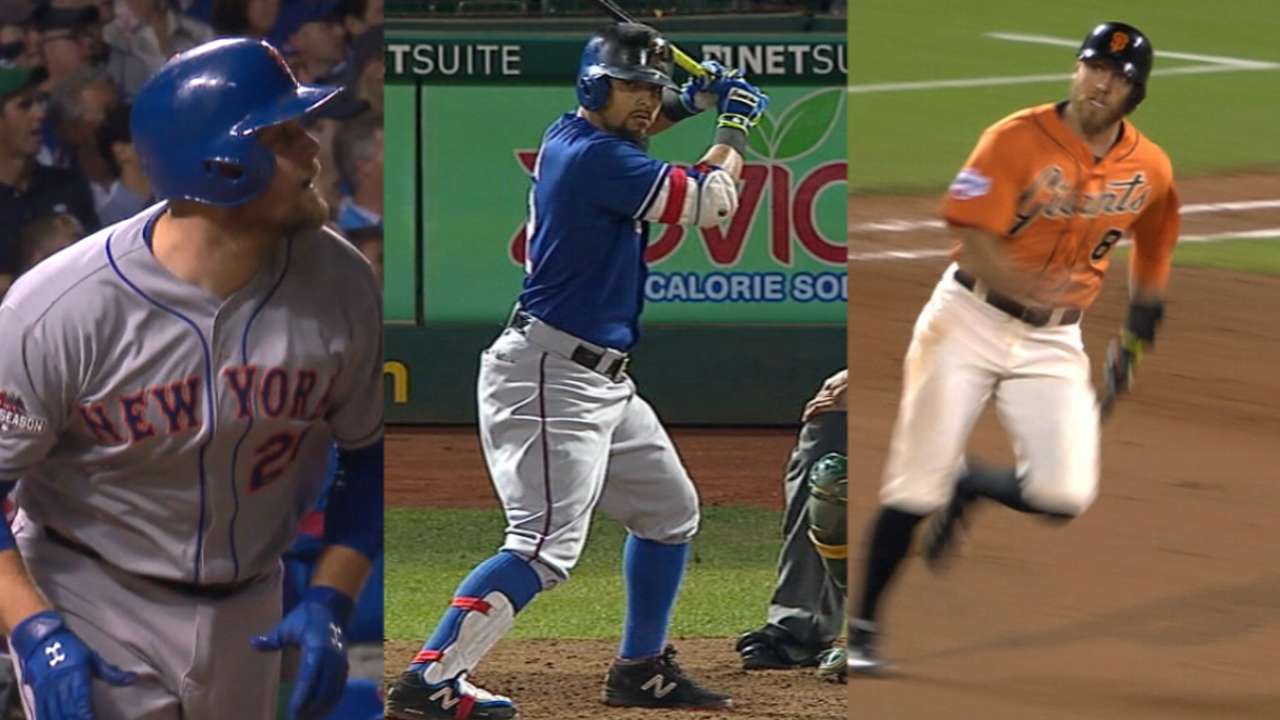 Value: A word tossed around often in fantasy baseball and arguably the most important factor in a fantasy draft.
When selecting a fantasy team, your focus should be squarely on getting the most productive player with each pick. Smart owners will ignore their personal preferences and chase value at every point in their draft. Based on ADP (Average Draft Position) data, the following 10 players should offer production that exceeds their acquisition costs.
Russell Martin, catcher, Blue Jays
Despite dealing with nagging injuries during the second half of last season, Martin finished with the highest homer total (23) and the second-highest RBI total (77) of his 10-year career. With the benefits of hitting in the Blue Jays' potent lineup and playing home games at homer-happy Rogers Centre, he should continue to be a top-3 catcher in 2016.
Current ADP: Round 11 in 12-team leagues | Worth drafting in: Round 9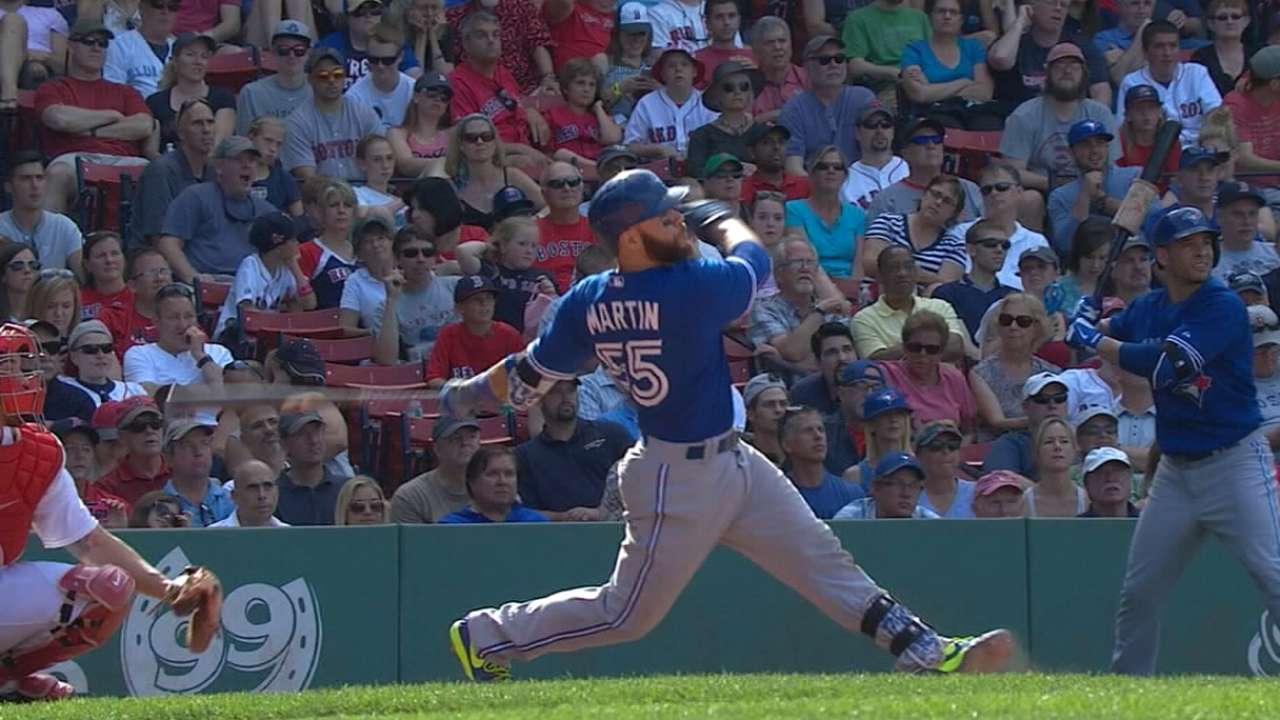 Lucas Duda, first baseman, Mets
After posting a .610 OPS against left-handed hurlers across his first five campaigns, Duda logged an .878 mark in those matchups last season. No longer a candidate to be platooned, he could have his best season in 2016 if he can raise last year's .230 average against righties closer to his .254 lifetime mark in those matchups.
Current ADP: Round 16 in 12-team league | Worth drafting in: Round 11
Rougned Odor, second baseman, Rangers
Odor got off to a rough start in 2015, which caused him to be sent to the Minors in May and depressed his full-season statistics. Things brightened for him after his recall on June 15, as he hit .292 with 15 homers across 336 at-bats the rest of the way. Just 22 years old and part of a tough Texas lineup, Odor could combine a high average with 20-25 homers and 10-15 steals in '16.
Current ADP: Round 9 in 12-team leagues | Worth drafting in: Round 7
Francisco Lindor, shortstop, Indians
A .313 average, 12 homers and 12 steals would represent solid full-season production for a proven mixed-league infielder; Lindor posted those statistics in just 99 games as a rookie. The shortstop should hit for average and exceed 20 steals as a sophomore, and his burgeoning power makes 15-20 homers a realistic expectation. Entrenched in a premium lineup spot, the 22-year-old could be a five-category contributor and the No. 2 fantasy shortstop in 2016.
Current ADP: Round 8 in 12-team leagues | Worth drafting in: Round 6
Evan Longoria, third baseman, Rays
Once a first-round mixed-league option, Longoria is not being treated as a top-10 third baseman in many 2016 drafts. But the three-time All-Star has encouragingly shed the injury-prone label by playing in at least 160 games for three consecutive years. And as the cornerstone of an improved Rays lineup, he should be a safe source of at least 20 homers, 80 RBIs and 80 runs scored.
Current ADP: Round 10 in 12-team leagues | Worth drafting in: Round 9
Hunter Pence, outfielder, Giants
After playing in more than 153 games in each season from 2008-14, Pence was limited to 52 contests due to injuries last year. Traditionally among the safest five-category producers, the 32-year-old -- who averaged 24 homers, 89 RBIs, 88 runs and 13 steals during the aforementioned span -- should regain his stature as a No. 2 mixed-league outfielder in '16.
Current ADP: Round 7 in 12-team leagues | Worth drafting in: Round 6
Jay Bruce, outfielder, Reds
With 26 homers and 87 RBIs last season, Bruce mostly rebounded from a disappointing 2014 campaign. And while he posted a .226 average, such was due partially to poor batted-ball fortune (.251 BABIP). With better luck on balls in play during '16, Bruce could approach his typical level of production from '11-13 -- a period in which he hit a collective .257 with an average of 32 homers and 102 RBIs per campaign.
Current ADP: Round 15 in 12-team leagues | Worth drafting in: Round 13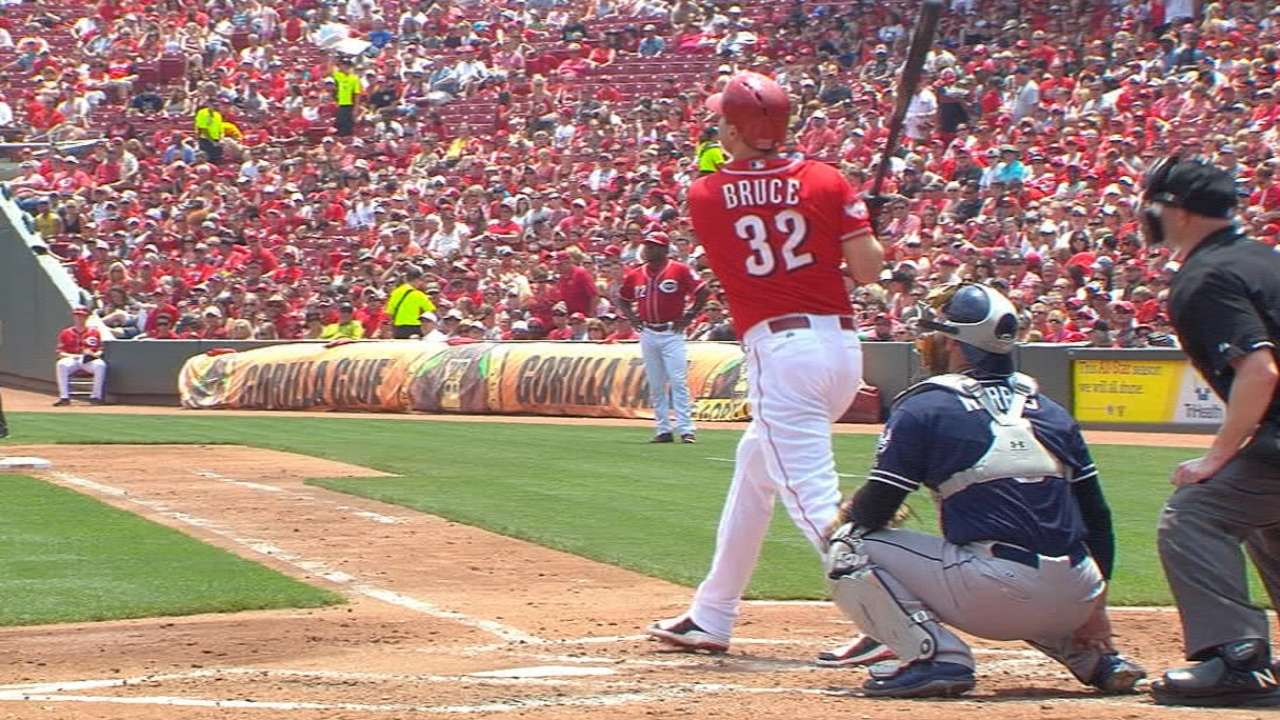 Johnny Cueto, starter, Giants
On the heels of a poor showing with the Royals across 13 stretch-run starts last season (4.76 ERA, 1.45 WHIP), Cueto enters 2016 with a depressed fantasy stock. However, a favorable situation with the Giants could get him back on track. With the help of a pitcher-friendly home park, strong supporting cast and excellent defensive catcher (Buster Posey), the right-hander -- who posted a 2.51 ERA and a 1.04 WHIP as a member of the Reds from 2011-15 -- could be a fine No. 2 mixed-league starter.
Current ADP: Round 6 in 12-team leagues | Worth drafting in: Round 5
Marcus Stroman, starter, Blue Jays
With a 2.72 ERA and a 1.12 WHIP across seven starts after returning from a torn ACL late last year, Stroman alleviated any concerns about the long-lasting effects of the injury. The right-hander will need to improve his lifetime 7.4 K/9 rate to become a mixed-league ace, but his ability to produce strong ratios on a club with a stellar lineup makes him a borderline No. 2 starter.
Current ADP: Round 10 in 12-team leagues | Worth drafting in: Round 9
Ken Giles, reliever, Astros
Having recorded a 1.56 ERA, a 1.04 WHIP and an 11.7 K/9 rate in his Major League tenure, Giles has proven he can match skills with virtually any closer. Now a member of a competitive team, he is poised to be a top-7 fantasy stopper who should record 35 saves, elite ratios and a stellar strikeout total.
Current ADP: Round 10 in 12-team leagues | Worth drafting in: Round 9
Fred Zinkie is the lead fantasy baseball writer for MLB.com. Follow him on Twitter at @FredZinkieMLB This story was not subject to the approval of Major League Baseball or its clubs.