Healthy Gomes could be X-factor for Tribe
Catcher could have big impact on both sides of ball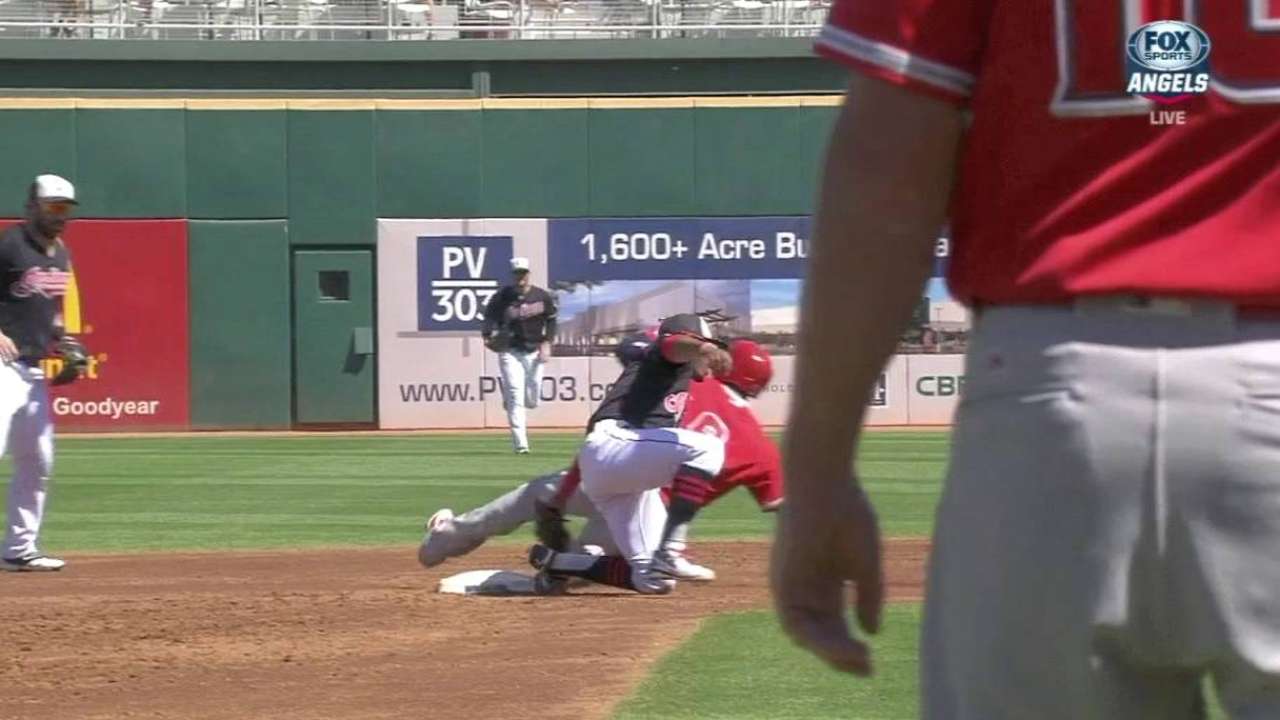 GOODYEAR, Ariz. -- The Indians entered last season with their confidence high, and they expected to contend for a playoff spot. Much of the optimism built throughout Spring Training, however, took a hit only five games into the regular season.
That was when catcher Yan Gomes sustained a right knee injury that not only impacted Cleveland in the first month but also contributed to the team's season-long struggles as an offense. A year later, the Tribe has lofty aspirations once again, and a healthy Gomes could be the team's X-factor when it comes to realizing the October dreams.
"I feel about as good as I can feel," Gomes said. "The knee issue is out of the way. That's a thing of the past. It's really just another Spring Training, trying to get my body going at 100 percent for the season."
Heading into this season, there are a number of important questions facing the team.
Michael Brantley's absence on Opening Day, giving him time to come back from a right shoulder injury, will certainly impact the outfield. The lineup still lacks a true power hitter in the heart of the order. The rotation, while highly touted and expected to be Cleveland's strength, could face plenty of high-stress innings if scoring runs is an issue for the Tribe.
Gomes is arguably the most important component, however, given his potential impact for both the pitching staff and the lineup. As a catcher, Gomes will be tasked with handling one of baseball's most talented starting rotations. In the batter's box, as his Silver Slugger Award-winning showing in 2014 proved, Gomes can provide right-handed power to help improve the lineup's production.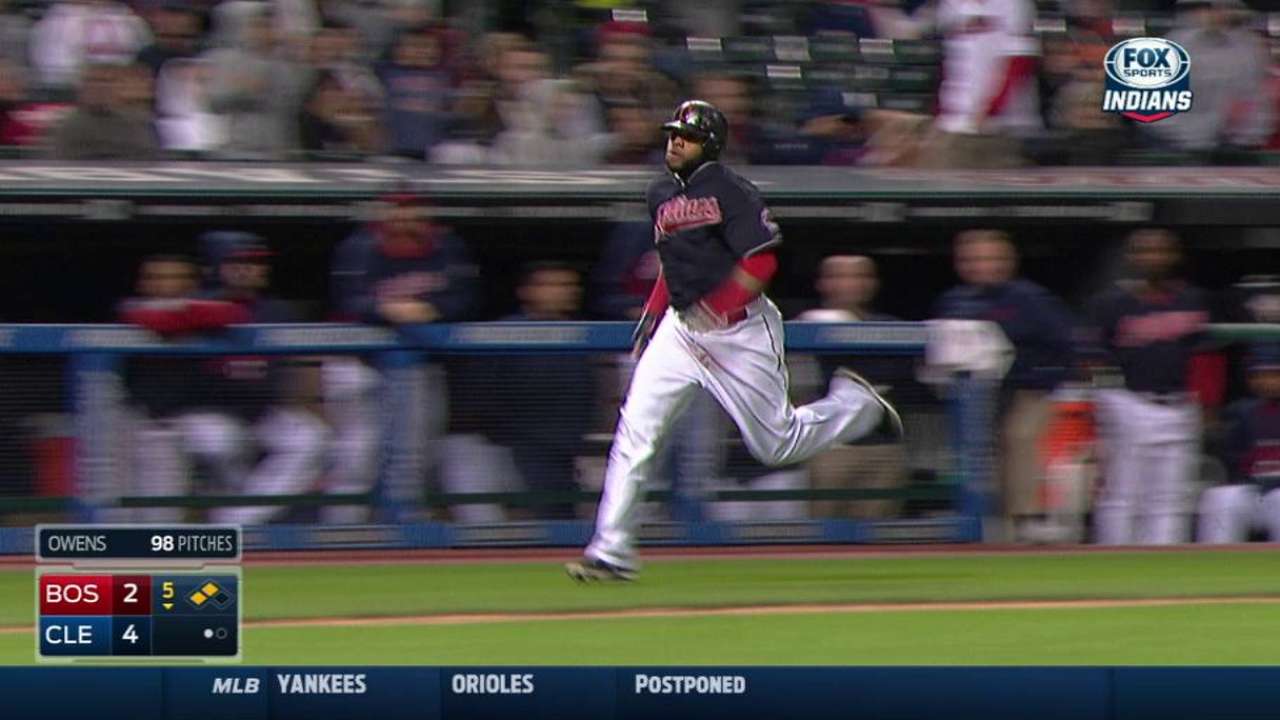 "He's very important to the team," Indians starter Danny Salazar said. "Everybody is important. Everyone has their role, but he has a lot of responsibility. This is a game that starts between the pitcher and the catcher."
• Salazar a No. 3 who can pitch like a No. 1
Helping the Indians is the fact that backup Roberto Perez -- a catcher capable of starting for plenty of teams -- gained a wealth of experience while filling in for Gomes during the 37 games he missed with injury last season. Perez is an above-average defender and a solid hitter, giving Cleveland the luxury of having two solid options behind the plate.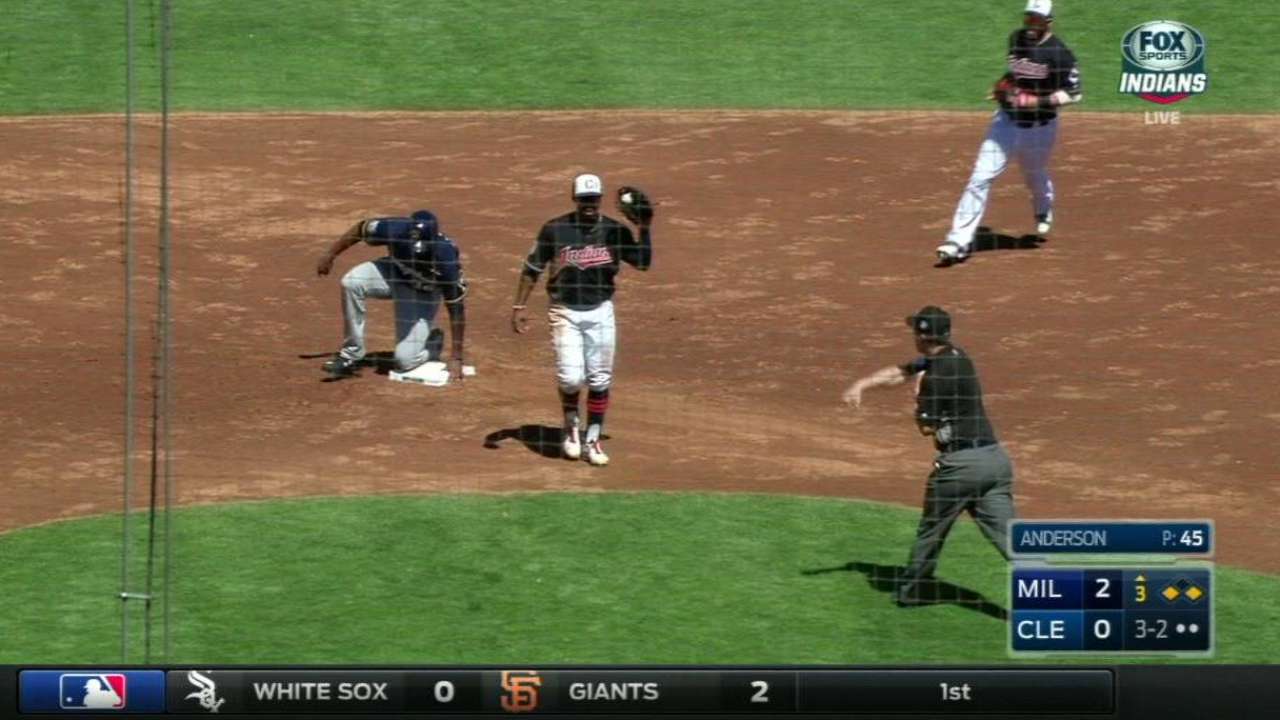 A year ago, though, the Indians posted a 49-41 record when Gomes started and 32-39 when he did not. Gomes threw out runners at a 31.6 percent clip and guided the pitching staff to a 3.56 ERA. Two seasons ago, the catcher hit .278 with 21 homers, 74 RBIs and a .785 OPS for the Tribe. In 2015, the knee issue affected his offense, contributing to the .231 average and .659 OPS.
The Indians were encouraged that Gomes hit .297 with 10 extra-base hits in his final 16 games, finishing the year on a 10-game hitting streak. The catcher felt so good at the end of the season that he continued a hitting program for the first two weeks of his offseason.
Gomes has looked strong this spring, too, posting a .943 OPS through 15 Cactus League games.
"He's really swinging the bat," Indians manager Terry Francona said. "You watch him run to first -- I respect so much the way he runs to first. He's our catcher. ... This is a guy who's getting beat up back there, but he runs to first with his pants on fire, and I respect it so much. That's the way you lead. It's very telling."
Gomes said he embraces all the responsibility he has for the Indians.
"Shoot, man, you're a big league catcher on a team that's competing," Gomes said. "I think you're naturally going to want to do well on both sides of the field. But responsibility just comes with the job for all of us."
Jordan Bastian is a reporter for MLB.com. Read his blog, Major League Bastian, follow him on Twitter @MLBastian and listen to his podcast. This story was not subject to the approval of Major League Baseball or its clubs.