Eaton relishes role of White Sox tablesetter
Speedy outfielder overcame rough start in '15 to post impressive numbers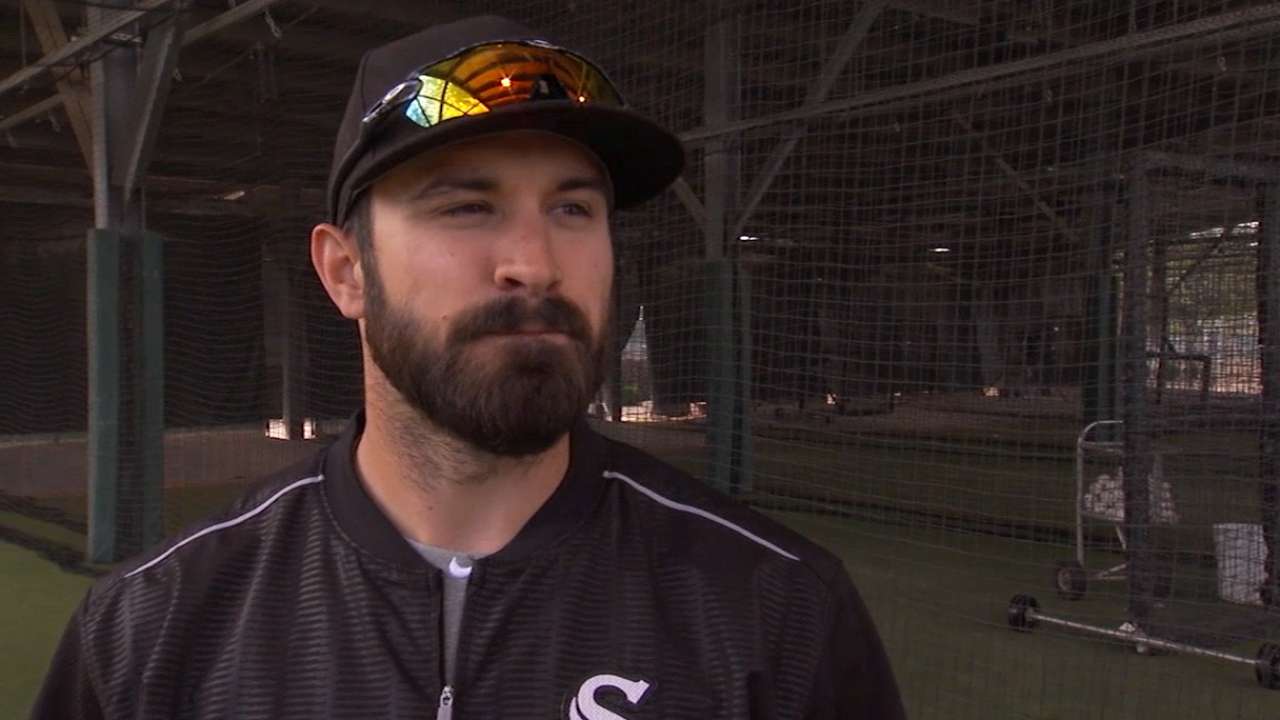 GLENDALE, Ariz. -- T-shirts popped up last May in the White Sox clubhouse having a little fun with Adam Eaton and the "straw that stirs the drink" quote concerning his lineup presence.
In reality, though, Eaton's assessment was right on the money.
"Any leadoff hitter in any setting, it doesn't matter what team it is," Eaton said. "If they get on base, things happen usually. You want to get on base for the bigger guys behind you."
"You need a leadoff guy, bottom line," White Sox hitting coach Todd Steverson said. "You need a [No.] 1-2 guy, and especially at the beginning of the year, when things are different. You are out of the 85-degree weather out here."
If such a thing as Comeback Player of the Year exists within the same season, Eaton would have been at the forefront for 2015. He was hitting .186 without a single RBI on May 9, having scored 10 runs with an on-base percentage of .248 and a slugging percentage of .258.
By the time he played his 153rd and final game, Eaton raised that slash line to .287/.361/.431, while setting career-highs with 98 runs scored, 14 home runs, 56 RBIs, 18 stolen bases, 28 doubles and 58 walks. That forgettable start serves as a supporting block for Eaton going forward.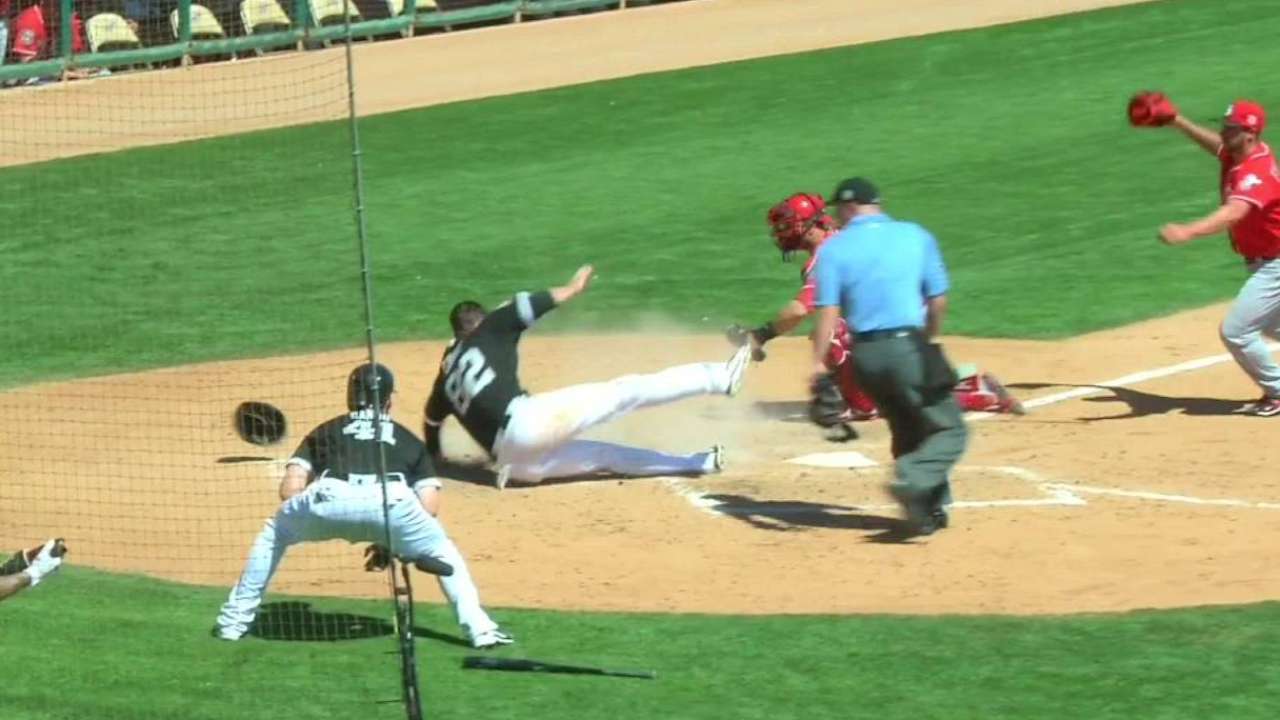 "And a sense that I've been there, I got out of it and still had a successful season," Eaton said. "Some of the biggest failures are your greatest successes. I've always believed that.
"My worst months are some of my best months. If you are successful, you don't learn anything. You are running by the seat of your pants. When you fail, you think about it and learn from it and get better for it. With that being said, I'm looking to start off consistently and be consistent the whole year and hopefully have another good season."
Having agreed upon a five-year, $23.5 million deal put a little extra '15 pressure on Eaton. He's in Year 2 of the deal, is about to become a dad for the first time and has a much better lineup behind him to stir on the heels of his in-season turnaround.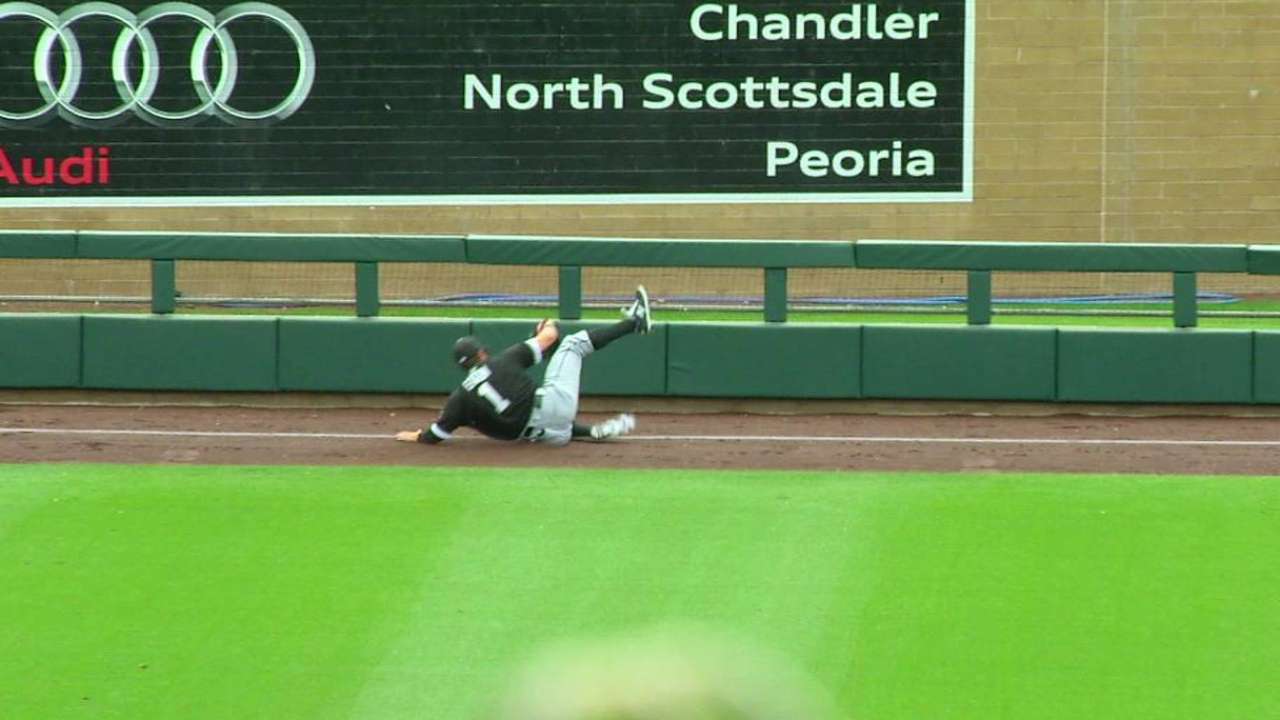 "I wish I could pinpoint it," Eaton said. "If I could, I would be Mike Trout. That dude is unreal every day. Just have a good positive approach and try to stick with it and be consistent.
"I'm trying to take something away from the field every single day. If I struggle, I learn from why I struggled and how I can be better. How can I not fall into the struggles again? And then once things start rolling in the right direction, you come with the same mentality every day and prepare yourself the best way you can, and let the cards fall where they may."
Scott Merkin is a reporter for MLB.com. Read his blog, Merk's Works, follow him on Twitter @scottmerkin, on Facebook and listen to his podcast. This story was not subject to the approval of Major League Baseball or its clubs.