Reimold's big day at plate leads O's over Sox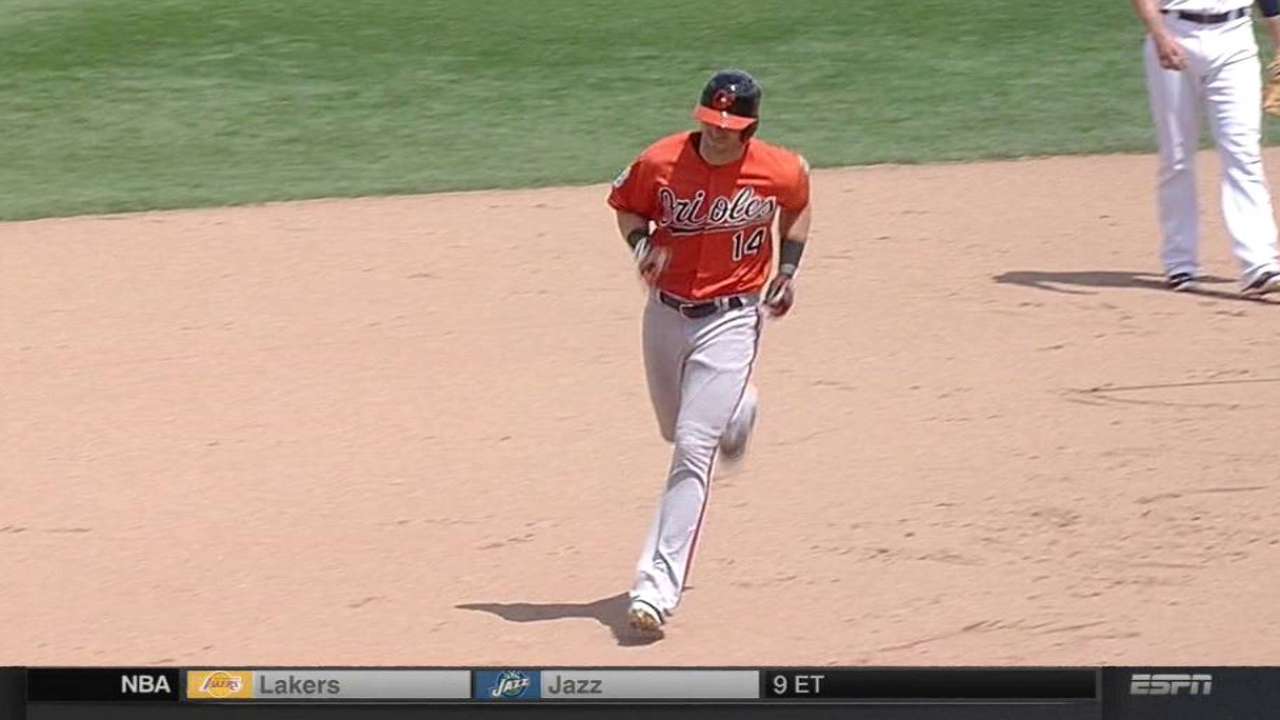 FORT MYERS, Fla. -- Nolan Reimold, gaining steam in his quest to win a roster spot, clubbed his third homer in the last four games to lead the Orioles to a 5-3 victory over the Red Sox on Monday at JetBlue Park.
Reimold has eight hits in his last 10 at-bats.
David Ortiz went 0-for-3 in his final Spring Training home game for the Red Sox and was honored in a pregame ceremony.
• Marrero optioned as Red Sox whittle roster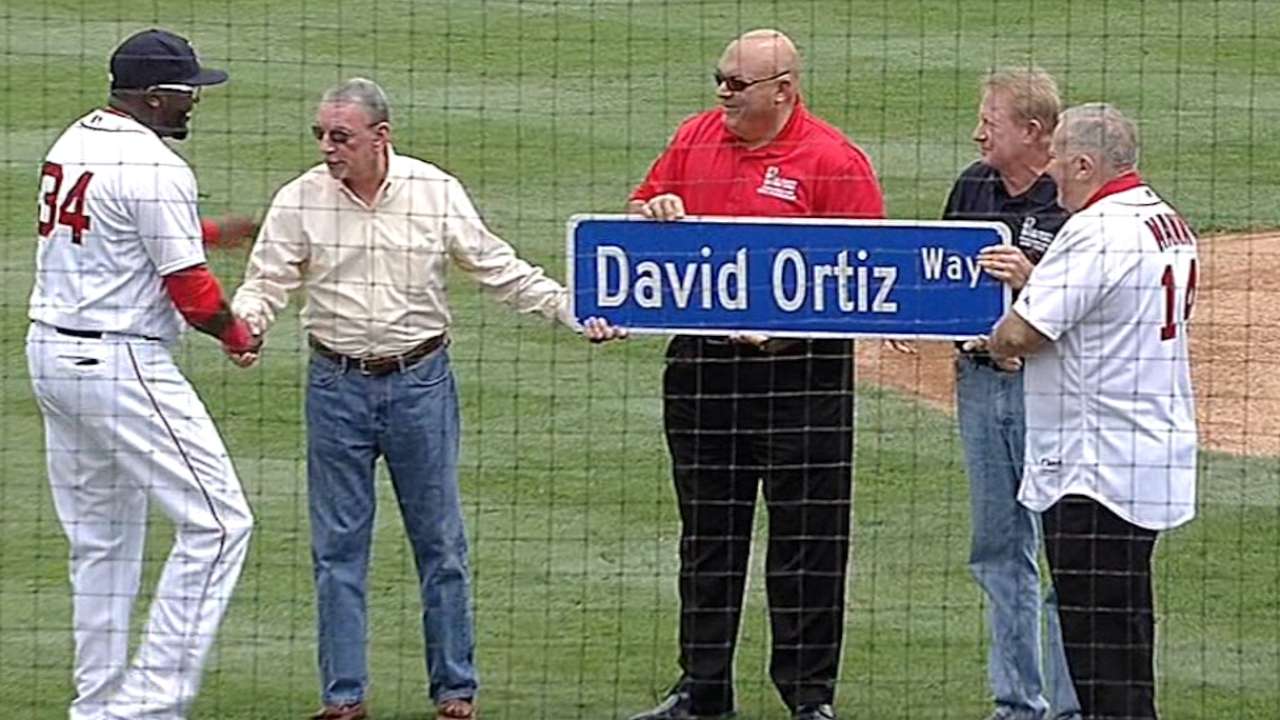 Red Sox right-hander Rick Porcello didn't have his best day, but he did get stretched out, allowing 10 hits and five runs over 6 2/3 innings. He walked three and struck out five, as well.
Porcello will make his final start of Spring Training on Saturday during a Minor League game in Fort Myers, at which time the Red Sox will be playing an exhibition game in Montreal. In four Grapefruit League starts, Porcello went 0-2 with a 9.77 ERA.
"I think the best year of my career up to this point, I had the worst spring of my career," said Porcello. "The numbers are what they are, but at this point in my career it's about getting prepared and doing what I have to do to set myself up to have a quality season for us."
First baseman Hanley Ramirez added two hits for Boston.
Michael Wright gave up four hits and a run over five innings to earn the win for the Orioles. Xavier Avery led the game off with a home run, and Francisco Pena added a solo homer of his own in the sixth. Avery also doubled and stole a base, while Pena finished with three hits.
• Orioles turn to Tillman for third straight Opening Day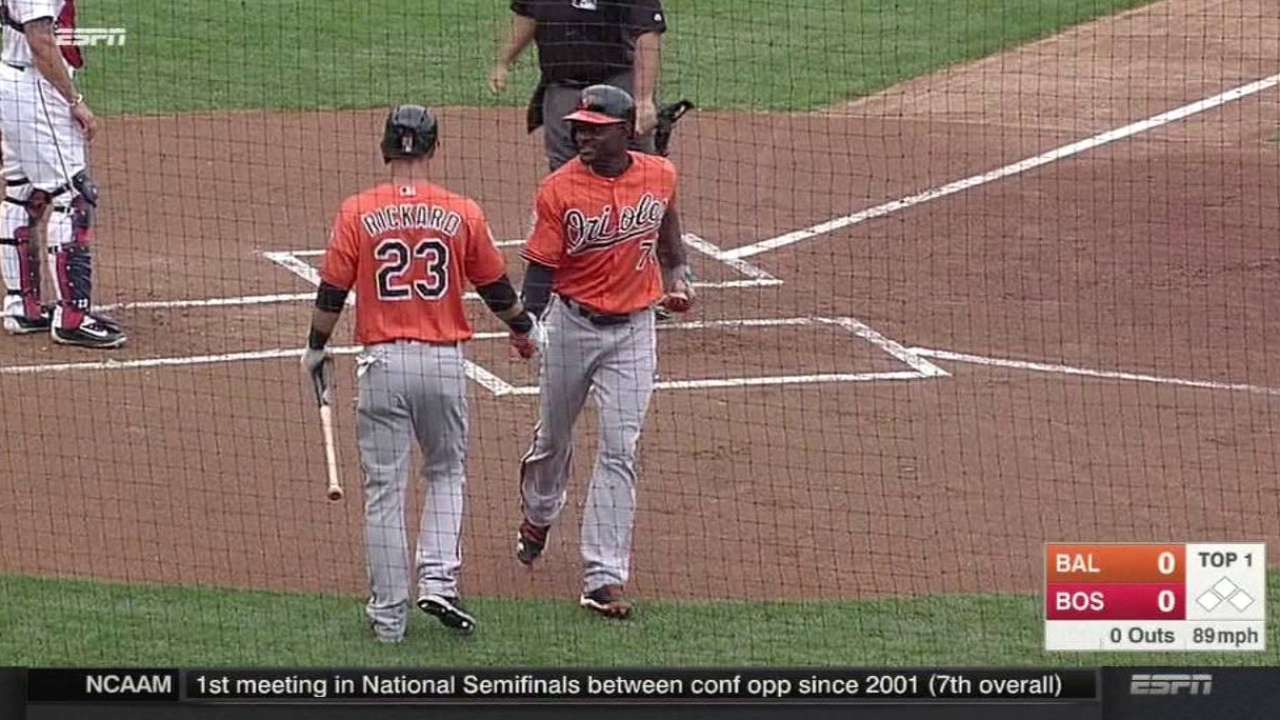 Up next for Orioles: The Orioles will finish off their spring season with three consecutive home games, playing the Atlanta Braves on Tuesday night at 6:05 p.m. ET. Miguel Gonzalez will square off against Braves righty Matt Wisler.
Up next for Red Sox: Right-hander Joe Kelly (3-0, 1.35 ERA) will try to continue his strong Spring Training when he starts Tuesday's 1:05 p.m. road game against the Twins. Closer Craig Kimbrel is also scheduled to pitch in that game. Dustin Pedroia, Ramirez and Xander Bogaerts are all expected to be in the lineup.
Ian Browne is a reporter for MLB.com. Read his blog, Brownie Points, and follow him on Twitter @IanMBrowne. This story was not subject to the approval of Major League Baseball or its clubs.