Estrada, Happ need to eat up innings
After breakthrough year, duo eye repeat performances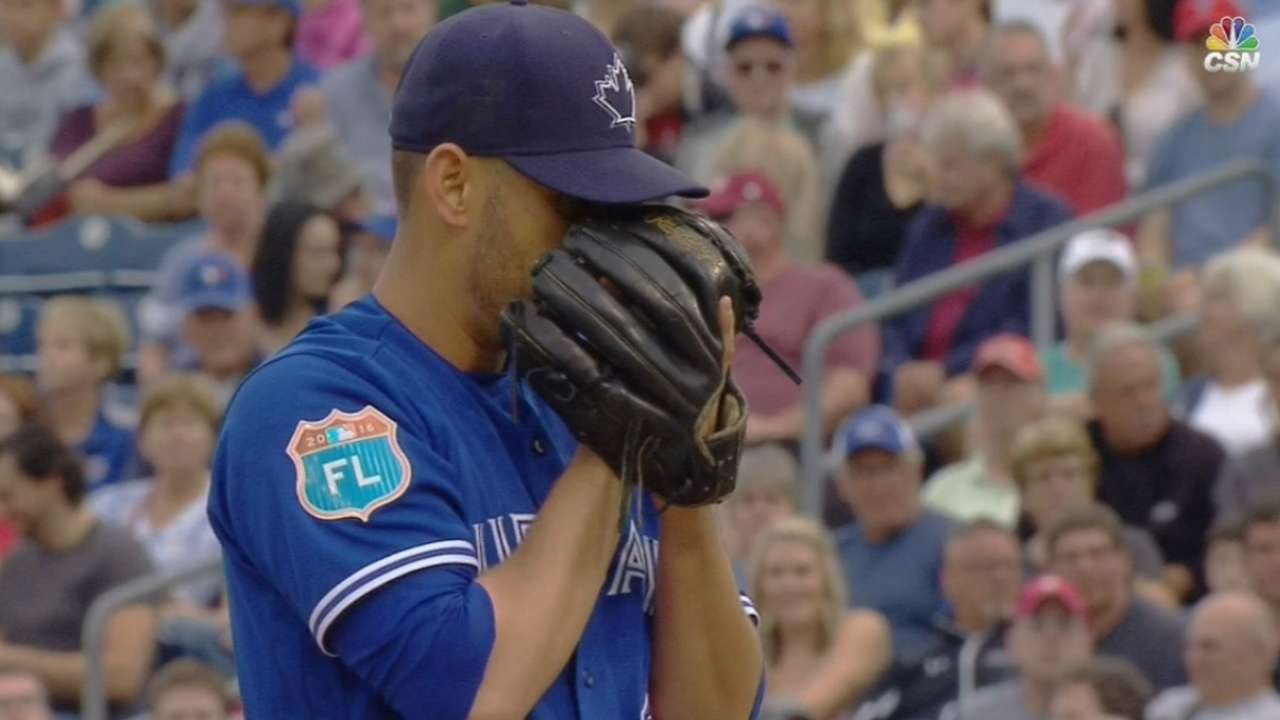 DUNEDIN, Fla. -- When the Blue Jays began the offseason, they faced the difficult task of trying to completely overhaul a rotation that had two pitchers under contract and plenty of questions marks in the Minors.
That wasn't going to cut it for an organization that had aspirations of the postseason, and it's one of the main reasons then interim general manager Tony LaCava moved quickly to address the glaring weakness. He picked up the option on R.A. Dickey's contract, signed Marco Estrada to an extension and gave veteran lefty J.A. Happ a three-year deal.
In a matter of weeks, the Blue Jays put together a staff they believe is strong enough to complement a high-powered offense and win the division. Time will tell whether that ends up being the case, but one day after picking starter Aaron Sanchez as Toronto's breakout player, MLB.com has selected Estrada and Happ as the X-factors of this year's squad.
"It's impressive on paper, but I've been caught the last three years -- two years with the Jays, last year with Seattle -- that were supposed to do a lot and it didn't work out that way," Happ cautioned. "I certainly love the opportunity we have and the players we have, but we're just going to go out there and play and we'll leave it at that. People will say what they want to say. You learn your lesson. You have to go out there and do it on the field."
Happ's not wrong and the Blue Jays have experienced more than their fair share of failed expectations over the years, but 2015 was a different story. Toronto began the year slow, but it rode a hot second half all the way to the American League East title and eventually a victory over Texas in the AL Division Series.
If Toronto wants that type of repeat performance, it will need to get strong years out of Happ and Estrada. The Blue Jays know what to expect from Dickey, Marcus Stroman has the potential to become one of the better pitchers in the league and Sanchez at least has the ability to live up to the hype.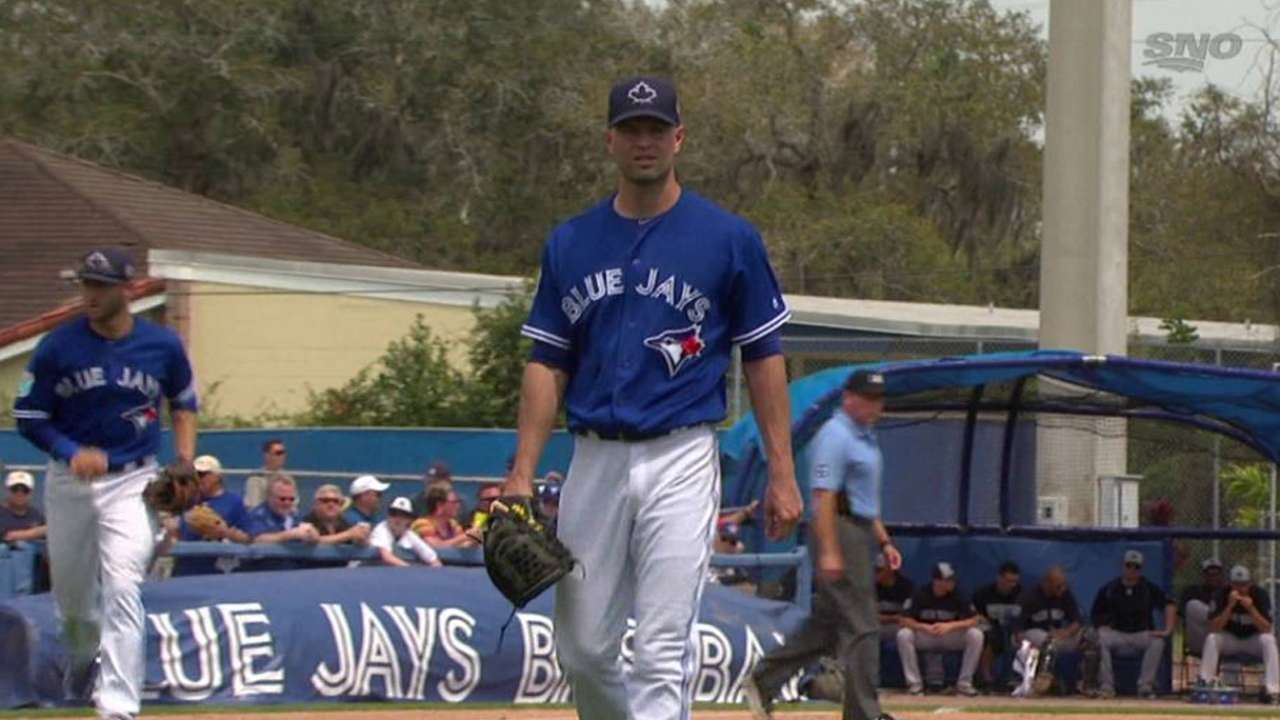 Happ and Estrada are the glue guys. They aren't flashy, they don't need to become Cy Young candidates, but they do need to eat up a lot of innings and not regress too much from 2015, which were breakthrough years for both guys.
The 33-year-old Happ finished the season in Pittsburgh with a 1.85 ERA in 11 starts. That isn't sustainable, but the Blue Jays likely would be content with an ERA that can be found somewhere in the mid-3's or very low 4's. With a lineup that should be among the best in baseball, that might be enough.
Estrada faces a similar situation after posting a 3.13 ERA and .203 opponents' batting average last year. Even if there is a slight regression, the Blue Jays would be fine with that, and the hope is that he exceeds initial projections again this year. There's a good chance Estrada will begin the season on the disabled list with a back injury, but it's not considered serious and doesn't change his status as an X-factor.
"I don't want to miss anything. I want to be out there, but I also have to be smart about it," Estrada said. "If I'm not feeling 100 percent, I'm going to hurt the team being out there. I have to make sure I'm 100 percent. It's definitely getting there."
Gregor Chisholm is a reporter for MLB.com. Follow him on Twitter @gregorMLB and Facebook, and listen to his podcast. This story was not subject to the approval of Major League Baseball or its clubs.