White Sox like their group heading into season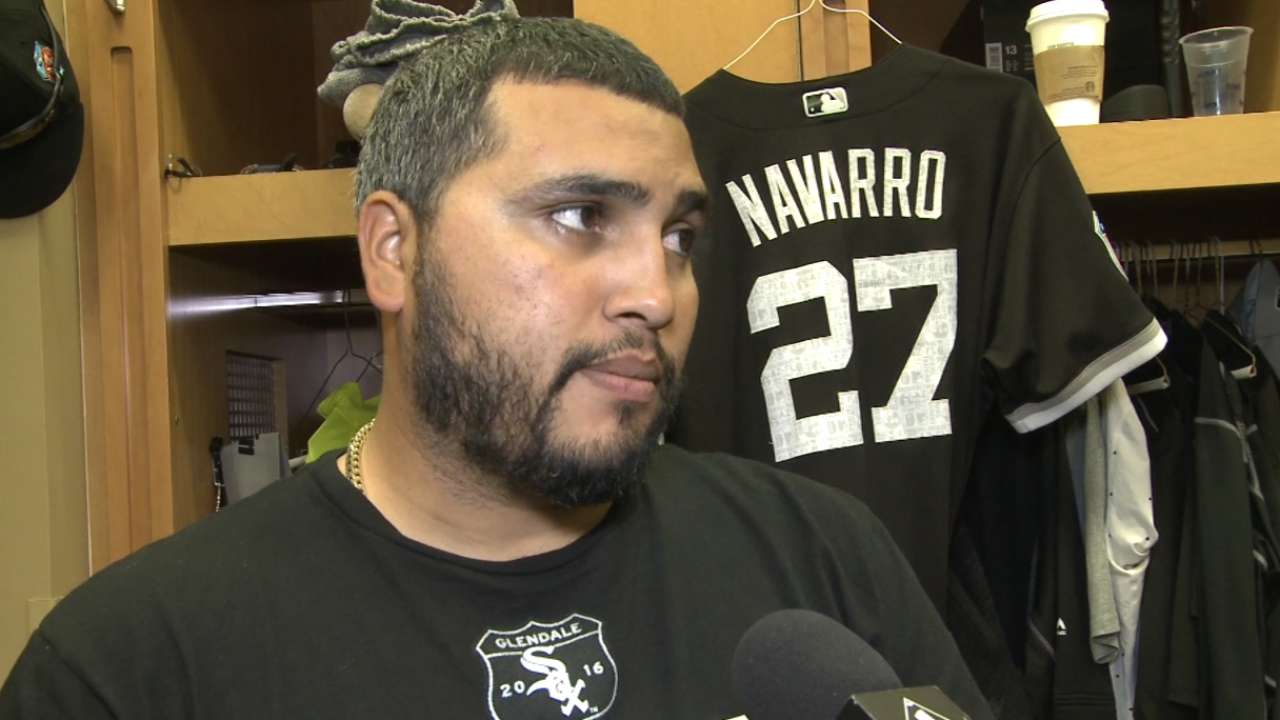 GLENDALE, Ariz. -- It was only one week into this current Spring Training when a White Sox coach approached Rick Hahn.
But this coach didn't have a complaint for the general manager.
"[He said], 'You are going to think I'm crazy, but every team I've been a part of that's won something, you've been able to tell they have that mix in the first few days of camp, and Rick, we have that mix going right now,'" Hahn said. "In the end, it's going to matter how we are playing, the wins and losses, once the games that actually matter take place.
"Certainly in terms of accomplishing what we had hoped to accomplish here in terms of setting the tone and getting through with the right focus, I don't think we can be happier," Hahn added.
• Spring: Tickets | Schedule | More
That good White Sox vibe could be attributed to a more veteran team being in-place. The additions of Todd Frazier, Brett Lawrie, Alex Avila and Dioner Navarro, to name a few, melded nicely with the talented returning core.
Whatever the specific reason, it has manifested into a buzzworthy Spring Training since the opening days.
"There's just a better understanding from these guys. They are confident in what they can do and what they've done in the past," said White Sox manager Robin Ventura, pointing out that the 2015 squad still was relatively young. "They work hard and know how to work.
"We've brought on, I don't know if they are the misfits from everywhere else. But there's enough veteran guys that have kind of melded together. It's been a very good camp."
Camp comes to an end on Wednesday in Arizona, followed by two weekend exhibitions in San Diego and then the season opener on April 4 in Oakland. April will be no picnic for the White Sox, with 16 road games and 10 home games, not to mention one off-day, on April 12.
Every game literally will matter in an American League Central where all five teams could win the division but all five also could finish last.
"If you don't play well for a week, you are going to get beat up pretty bad," Ventura said. "Within your division, anybody can run you out of the stadium. We have to play well and we have to play clean baseball."
"It's important to have this level of focus we've had the last few weeks here in Arizona and being able to carry that over into the season and get off to a good start," Hahn said.
Hahn continues to look for that one more move of improvement, whether it comes before Oakland or in the next month or two. Assuming the final 25-man roster comes from this current group, the White Sox believe a potential playoff contender is in place.
"We feel real good about the depth and versatility of the roster," Hahn said.
"Predictions are for everybody else," Ventura said. "We like where we are at and we like posting up with these guys."
Scott Merkin is a reporter for MLB.com. Read his blog, Merk's Works, follow him on Twitter @scottmerkin, on Facebook and listen to his podcast. This story was not subject to the approval of Major League Baseball or its clubs.