Estrada expects to manage back pain
Righty fans six over 3 2/3 innings in second spring start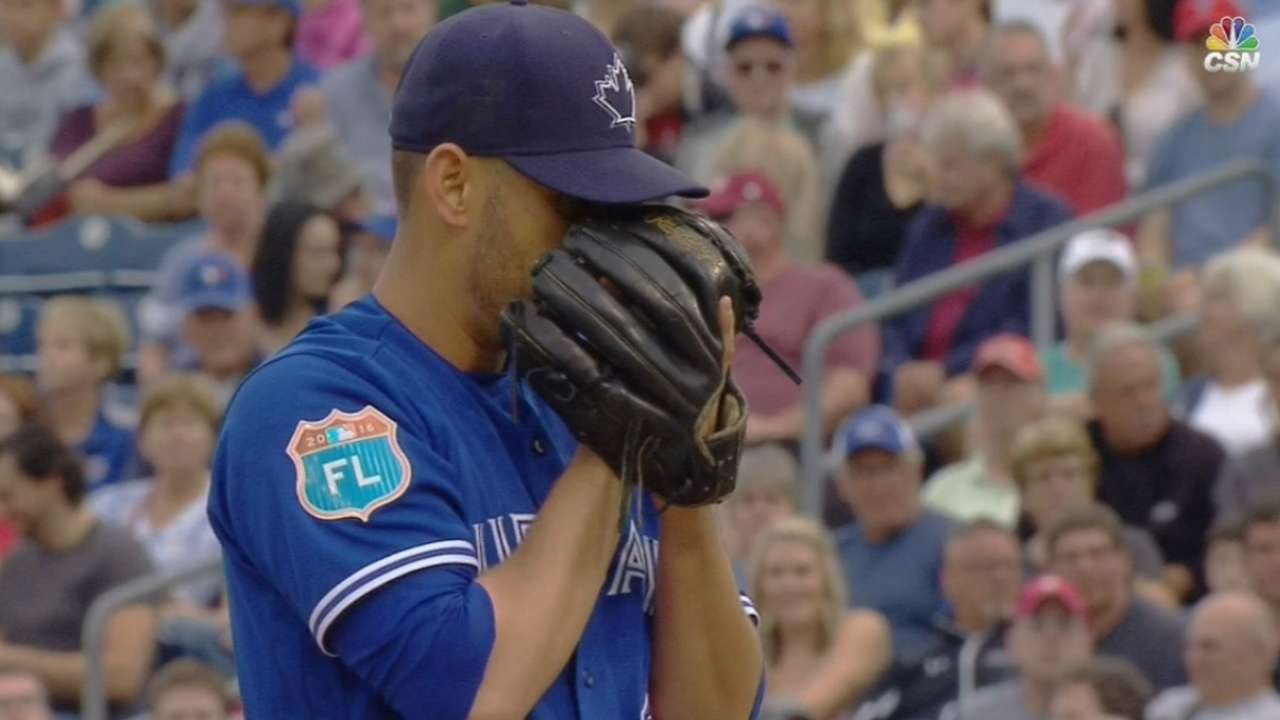 CLEARWATER, Fla. -- Marco Estrada insists that everything is fine and he'll be ready for the start of the season, but the Blue Jays have to be at least mildly concerned his back soreness has not completely disappeared.
Estrada missed the first month of Spring Training because of tightness in his back, and even though he returned last week, the discomfort is still there. It's supposedly minor, manageable and something that Estrada -- who pitched 3 2/3 innings in a 4-4 tie with the Phillies on Friday night -- can deal with between starts, but the Blue Jays will have to closely monitor this situation.
The worst-case scenario is that Estrada aggravates the injury and requires more time away from the field. That doesn't appear to be a big concern, though, and by the sound of it, Estrada has to deal with some pain tolerance while at the same time working his way into shape for the start of the season.
"There is, but it has gotten to the point where I can deal with it, I think," Estrada said, when asked if there was still lingering soreness in his back.
"Today, it didn't feel too bad before I got here, and the more I moved around, the better I felt. As the game got going, it basically went away, so I think the more I move around, the more it heats up, the better it feels. It's close to being 100 percent."
Estrada made his second official start of the spring Friday and allowed one run on two hits and a pair of walks while striking out six. He again battled some control problems early but then settled in.
• Spring Training: Schedule | Tickets | Gear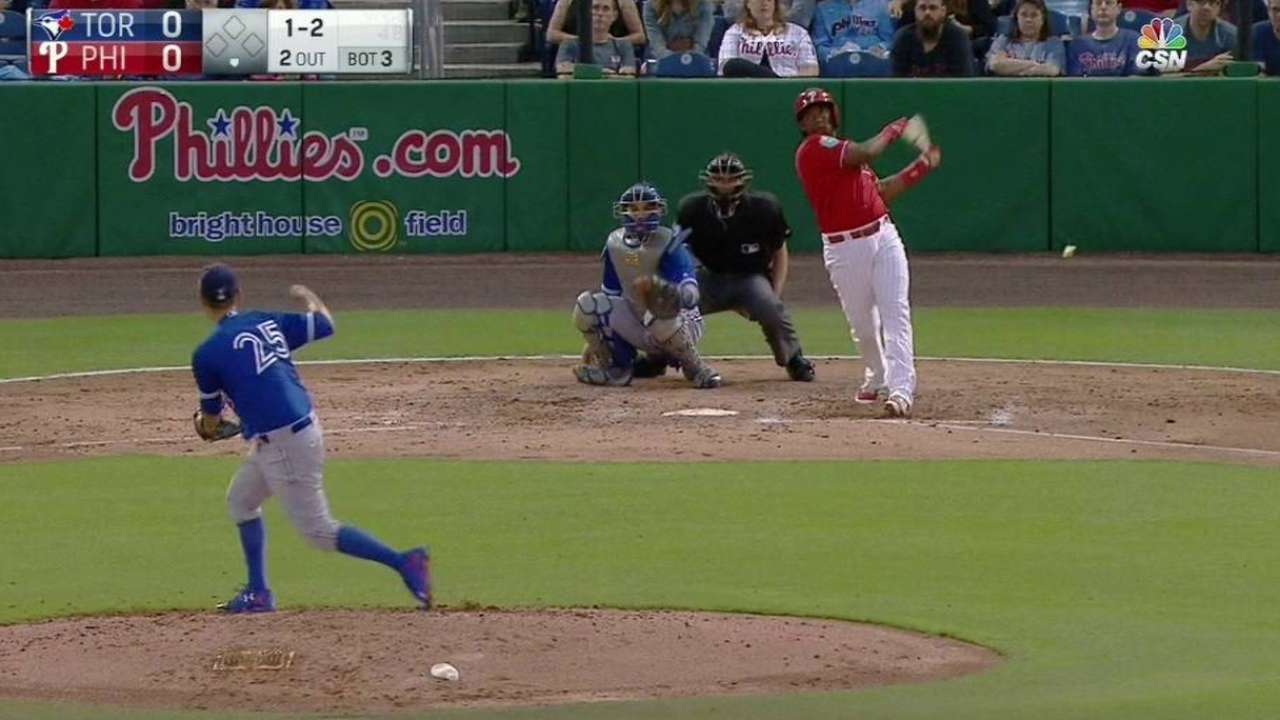 The lone major blemish during Estrada's night came in bottom of the third, when Maikel Franco hit his MLB-best eighth home run of the spring with a solo shot to right-center field. The deep homer was hit on a cutter, which is the one pitch Estrada admits still needs a lot of work before the start of the season.
Estrada is scheduled to make one more start before the end of camp, and after throwing 59 pitches Friday night, he should be in the 75-pitch range next time out. That should be just enough time for Estrada to be ready for the season, but there isn't much margin for error.
"A little bit," Estrada said, when asked if the lengthy time away was concerning. "When it first happened, it obviously bothered me and it hurt, but I didn't think it was a big deal. I thought I was going to be out for a week, and when I showed up to camp they said these things usually take about three weeks. We're about five weeks into it now.
"But it doesn't concern me. It's something I can deal with, I dealt with it today, no big deal. The more I threw, the better I felt. So if it bothers me in the next few days, that's fine, as long as it's ready to go by Day 5, I'll be happy with that."
Gregor Chisholm is a reporter for MLB.com. Follow him on Twitter @gregorMLB and Facebook, and listen to his podcast. This story was not subject to the approval of Major League Baseball or its clubs.