Spring in their set? 4 pitchers could surprise
Corbin may be key for D-backs to produce best staff in NL West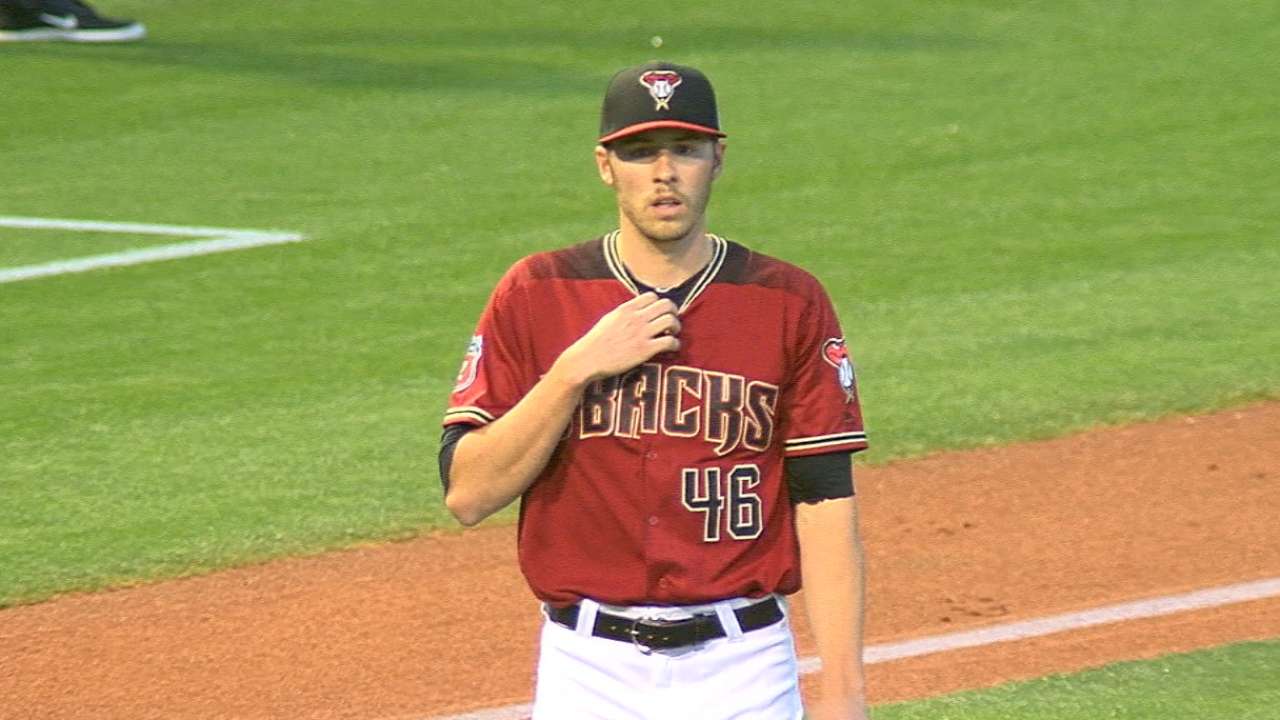 We're meant to believe that Spring Training performances don't mean anything -- the samples are too small, the players are simply rounding themselves into shape, and, after all, should we really expect Madison Bumgarner to have a bad year after just 11 1/3 innings?
But maybe they can tell us something. Perhaps through a change of approach, or renewed health, Spring Training might be the place to see the gestation of a new player take hold, letting us discard some of our expectations.
Here are four pitchers making us reconsider things:
At this point, we should just assume that if the Pirates sign a pitcher, they're going to magically be transformed into a frontline starter. They've already done it with Francisco Liriano, Edinson Volquez, and J.A. Happ, and now they may even be doing it with Nicasio.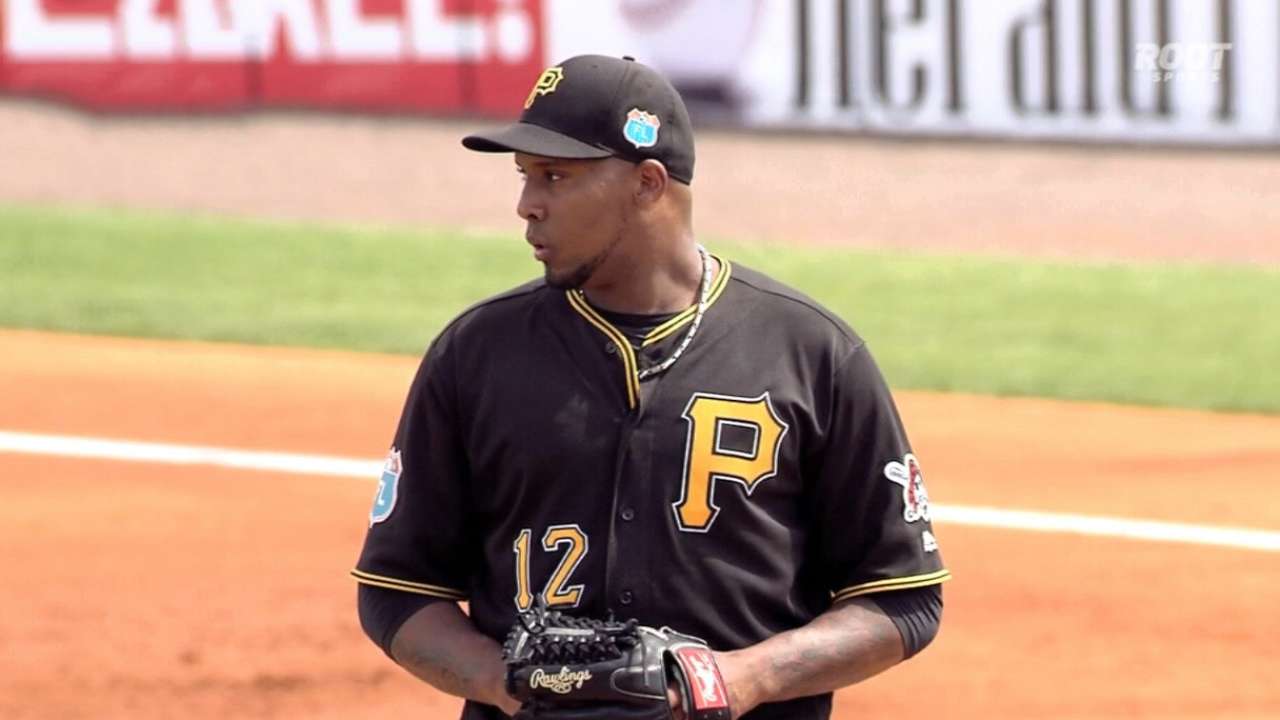 Since posting a 110 ERA+ in his rookie season with the Rockies, Nicasio has never had a league average ERA, showing glimpses of success in the Dodgers' bullpen last season as he struck out 10 per nine innings.
Though it's possible that he'll still be ticketed for the bullpen, with the Pirates' braintrust getting the right-hander to throw more sliders to righties and use his fastball on the inside against lefties, Nicasio has pitched 15 shutout innings this spring, striking out 24 batters and walking only five. Though it should be noted that 10 of those K's did come against the Orioles, a team whose collection of all-or-nothing hitters looks to be aiming for two true outcomes: home runs and strikeouts in equal measure.
Chien-Ming Wang
From 2005-08, Wang was a dominant sinkerballer, going 54-20 with an ERA nearly 20 percent better than league average despite averaging only four strikeouts per nine. Unfortunately, injuries popped up, depriving Wang of his velocity and causing him to miss the entire 2010 season. The dip in velocity meant his already thin margins were gone and he could no longer effectively retire Major League hitters.
Out of the Majors since a 27-inning spell in '13, Wang's made a comeback at Royals camp this season and has seen a massive spike in velocity, his four-seam and sinker running up into the mid-90s. Even better: he's also struck out eight batters in 10 innings, showing an ability to punch out hitters he never has before.
Last season, Kelly reported to the Red Sox and immediately set his sights on a Cy Young Award. That didn't happen, with the pitcher carrying an ERA over six into August, even spending some time in Triple-A.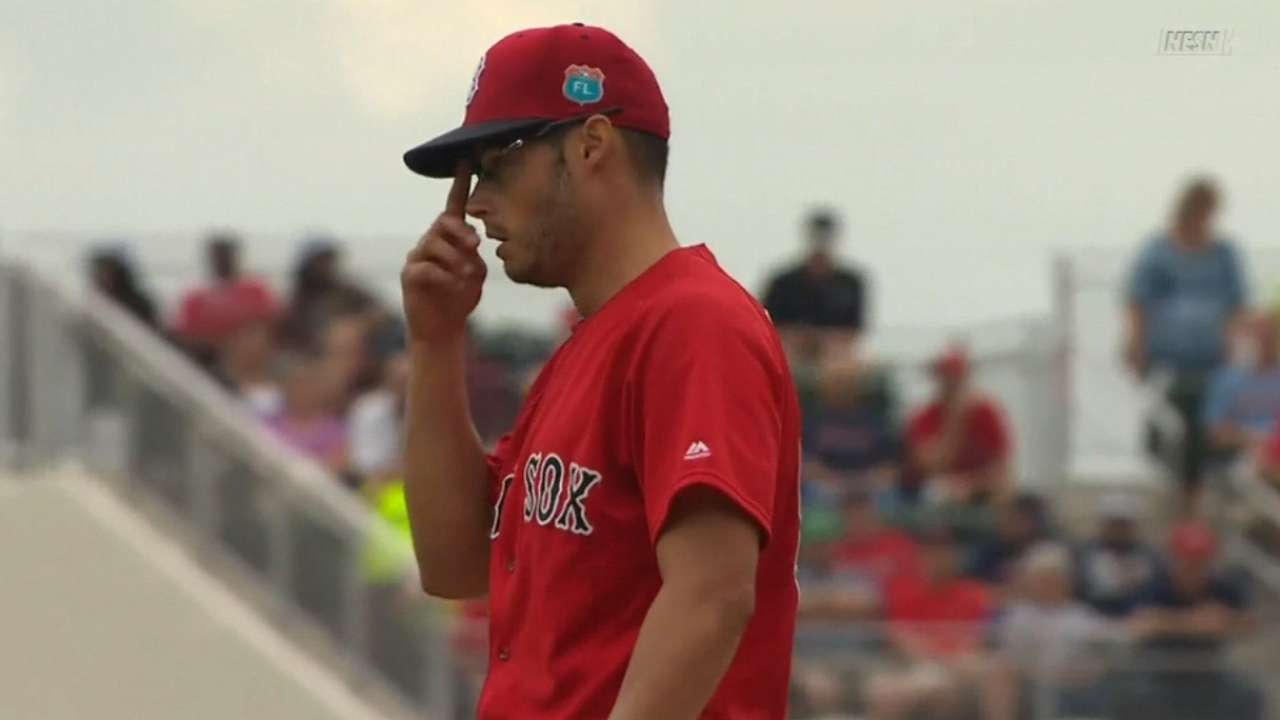 But then a funny thing happened: In Kelly's last eight starts, he posted a 2.35 ERA, thanks in large part to Kelly dropping his fastball and sinker usage over 10 percentage points. At the same time, he almost quadrupled the amount he used his slider. Mixing in the breaking stuff helped keep batters from sitting on his sinker, and their slugging percentage on the pitch dropped from .466 to .333 for the last two months of the season. So far, he's built on those gains from last season, posting a 1.35 ERA through 20 spring innings.
Said manager John Farrell after Kelly pitched four shutout innings against the Pirates on March 14:
"Early in camp, you want to establish your fastball. That's a primary goal. But the ability to have your secondary pitches, when called upon, it was good to see [Kelly] use that. It kind of tells you he's thinking the situation and executing to it."
It's not surprising to see Corbin succeed with his strong four-pitch mix this spring (0.63 ERA, 17 K's in 14 1/3 innings). After all, the southpaw returned from Tommy John surgery last year to nearly replicate his strong 2013 season, even watching his walks drop and his strikeouts rise in his half-season return.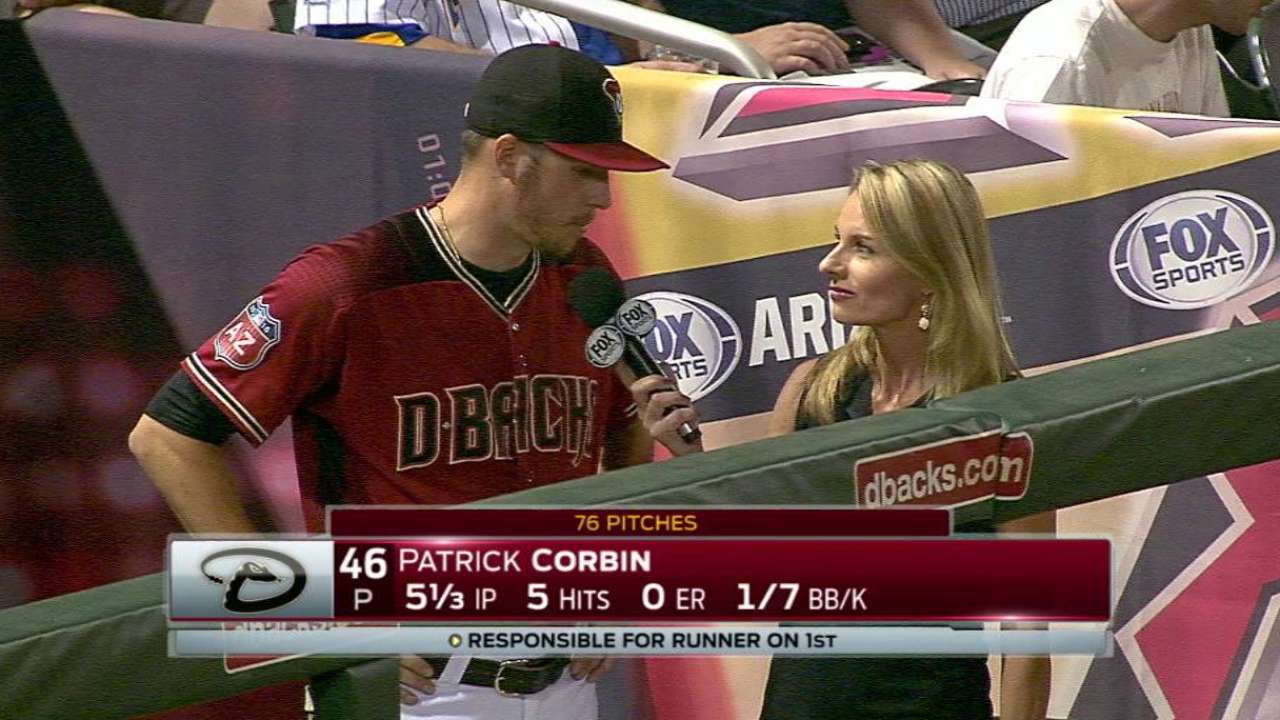 What is surprising is that Corbin is proving that the D-backs' new-look rotation may be the best in the National League West. The Giants' rotation is looking shaky, with Jeff Samardzija surrendering 18 runs in 19 innings and Johnny Cueto's health a concern, and the Dodgers' seemingly endless pitching depth is falling apart as if they were paper dolls left in the rain.
That could mean that Arizona's trio of Zack Greinke, Shelby Miller and Corbin is not only the best in a crowded division, but perhaps strong enough to make up for some holes on the other side of the ball. Whether that rotation will be enough to shock PECOTA and the predictions that peg Arizona for a third-place finish, well, Spring Training numbers can't tell us that much.
Michael Clair is a reporter for MLB.com. Follow him on Twitter @clairbearattack. This story was not subject to the approval of Major League Baseball or its clubs.