Ventura stressing improvement on rundowns
Quintana overcomes early struggles to log strong effort vs. Mariners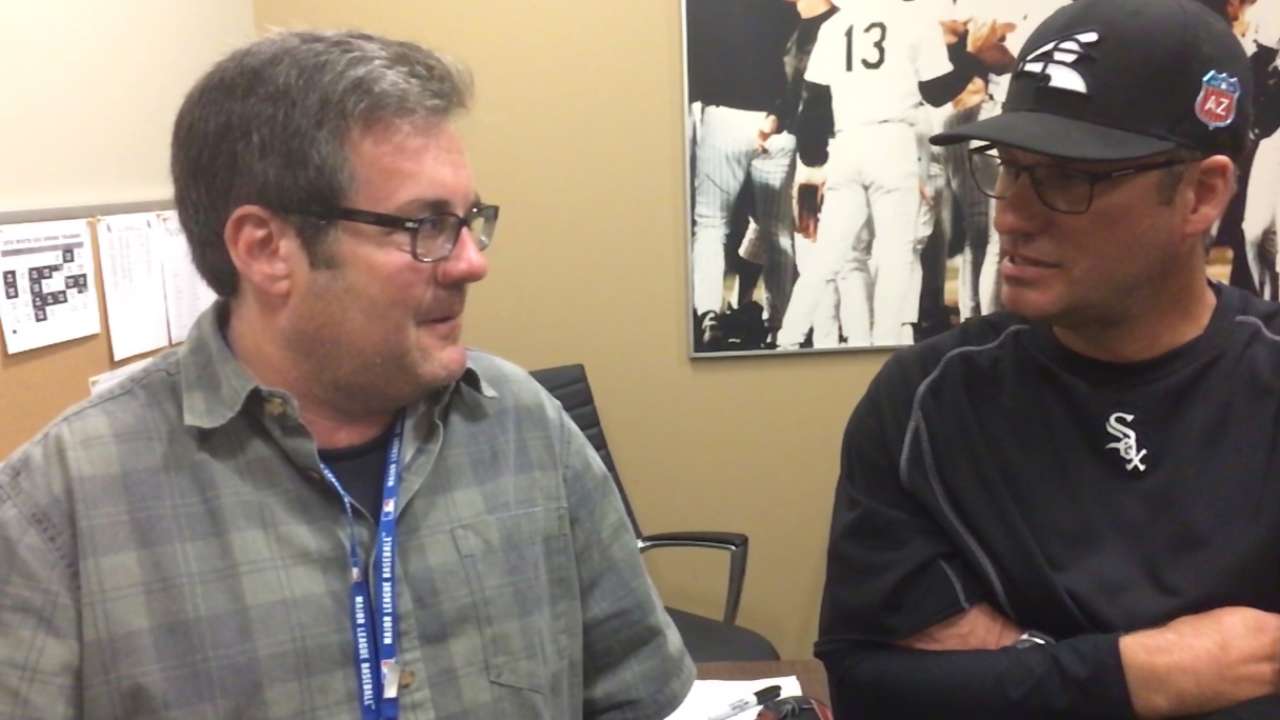 PEORIA, Ariz. -- Extra morning work focusing on rundowns was put in by the White Sox on Friday at Camelback Ranch, a function of two botched rundowns this past week and three overall during Spring Training.
"We've been going over them and if they don't get them right, we're going to redo them," White Sox manager Robin Ventura said. "You're just going over it to refresh and make sure they understand the mechanics of how we're doing it and why we're doing it.
• Spring Training: Tickets | Schedule | More
"They did it. I was pleased with the end result."
The latest rundown malfunction came in the seventh inning of Thursday's game against the Angels, when Todd Cunningham hit a grounder to first baseman Jose Abreu with runners on first and third. Abreu went home to catcher Alex Avila, who chased baserunner Johnny Giavotella back to third but never made a throw to get him.
"For me, you don't want a guy running around with the ball with gear on," Ventura said. "Get it out of his hands as quick as you can and start getting a guy running. It happened. We took care of it, and they should be good.
"I wasn't hiding it. Some people might say it's not a punishment. It probably is if you don't get it right, so you go ahead and do it. Get it right."
Ventura wouldn't rule out addressing a fundamental issue such as this one in-season if the need arises.
"That stuff you've just got to get it right, and it's better to get it situated down here," Ventura said. "I know we made a couple of mistakes on those, and it just can't happen."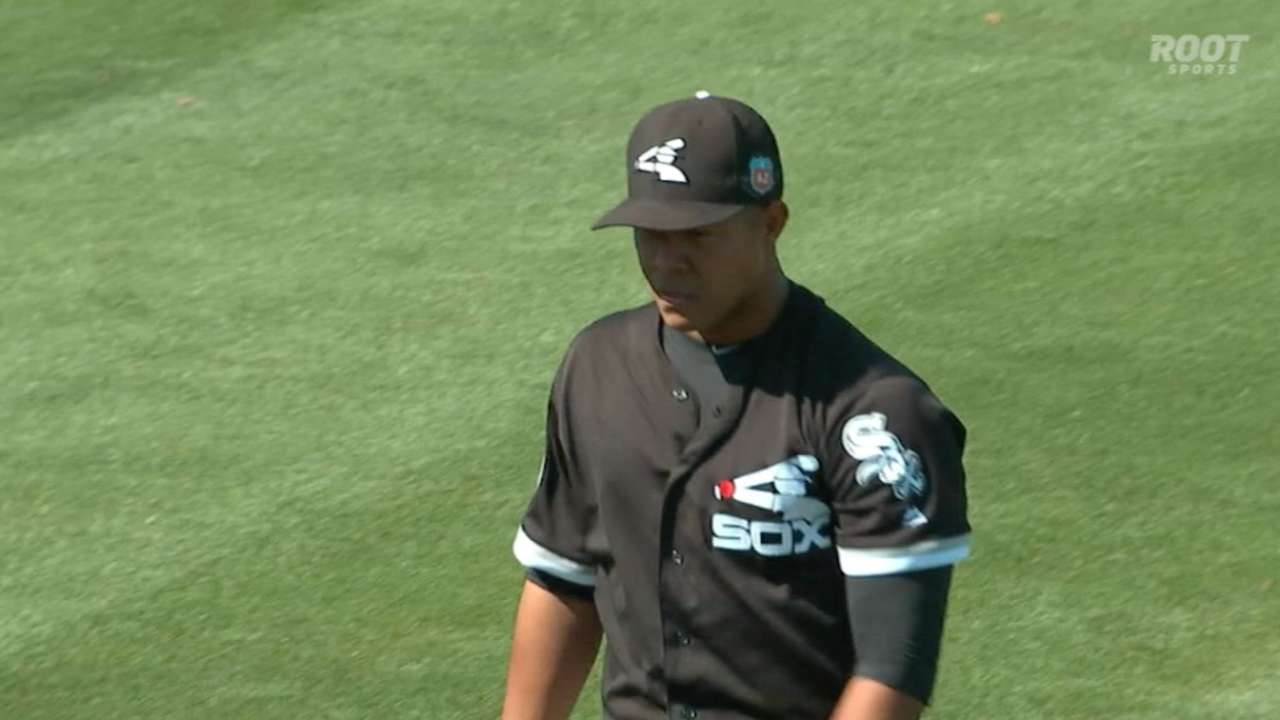 Quintana balks at early struggles
The first inning of Seattle's 5-4 victory over the White Sox Friday in Peoria fell under the heading of typical bad luck for Jose Quintana. Kyle Seager reached base on a wild pitch off of a swinging third strike, and Tyler Saladino's two-out error turned into a second run.
But the White Sox southpaw settled down and retired 16 of the final 17 hitters he faced, fanning seven over six innings.
"I feel great. A little tough in the first inning. A lot of pitches," said Quintana, who threw 56 of his 90 pitches for strikes and then added another 15 pitches in the bullpen. "Bad luck, too, when I struck out and missed the ball. But that happens sometimes in the ballgame and I try to come back quick with strike one and strike two and get some outs."
Quintana would have been out of the first inning without a run if not for a balk call on a pickoff play of Norichika Aoki. He was surprised by the ruling on a move that easily caught Aoki.
"I'll keep working on that, the pickoffs and better move," Quintana said. "I move my feet at a 45-degree angle and they call a balk. The chief umpire said that I moved my body to home plate.
"You want to move your body to home plate because you want the runner to see you. You have a chance to pick off a guy. That happens and next time, better."
They said it
"You're always talking to him because he's always talking. That stands out first, but just personality-wise, he likes to have fun. But he's all business when he comes down to it."
-- Ventura, on Todd Frazier
Scott Merkin is a reporter for MLB.com. Read his blog, Merk's Works, follow him on Twitter @scottmerkin, on Facebook and listen to his podcast. This story was not subject to the approval of Major League Baseball or its clubs.