Who will get the loudest cheer on Opening Night?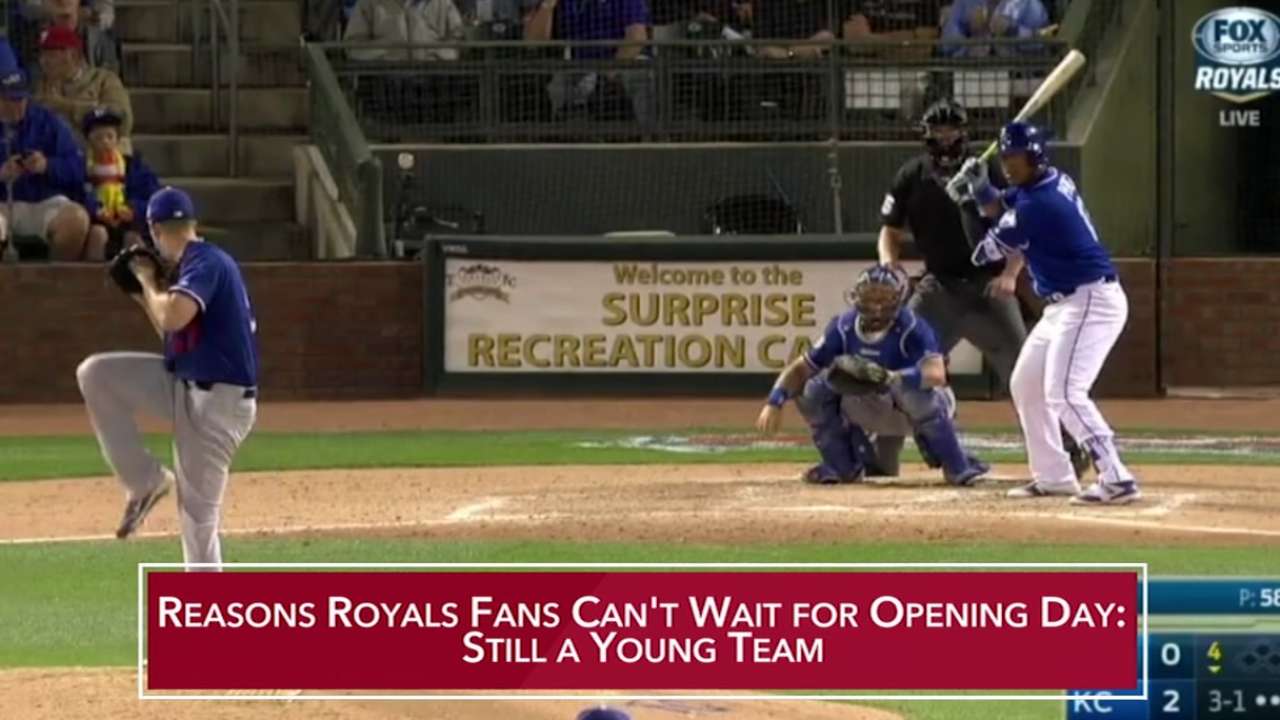 SURPRISE, Ariz. -- Quick question, Royals fans: On April 3, Opening Night, as the Royals get introduced in the pregame ceremonies one by one, which Royal will get the biggest pop?
Alex Gordon, the face of the franchise? Salvador Perez, the reigning MVP of the World Series? Christian Colon, one of the heroes from Game 5?
• Spring Training: Schedule | Tickets | More info
How about Edinson Volquez, who started Game 5 with a heavy heart after the death of his father? Maybe Chris Young, who also lost his father last season and whom general manager Dayton Moore dubbed the MVP of the staff? Or perhaps Mike Moustakas, who had a career year despite the loss of his mother?
First baseman Eric Hosmer thinks he has the answer.
"Oh, man, they're going to go crazy for Gordo," Hosmer said. "That's going to be loud and long, with him coming back to the team in the offseason. That's going to be fun.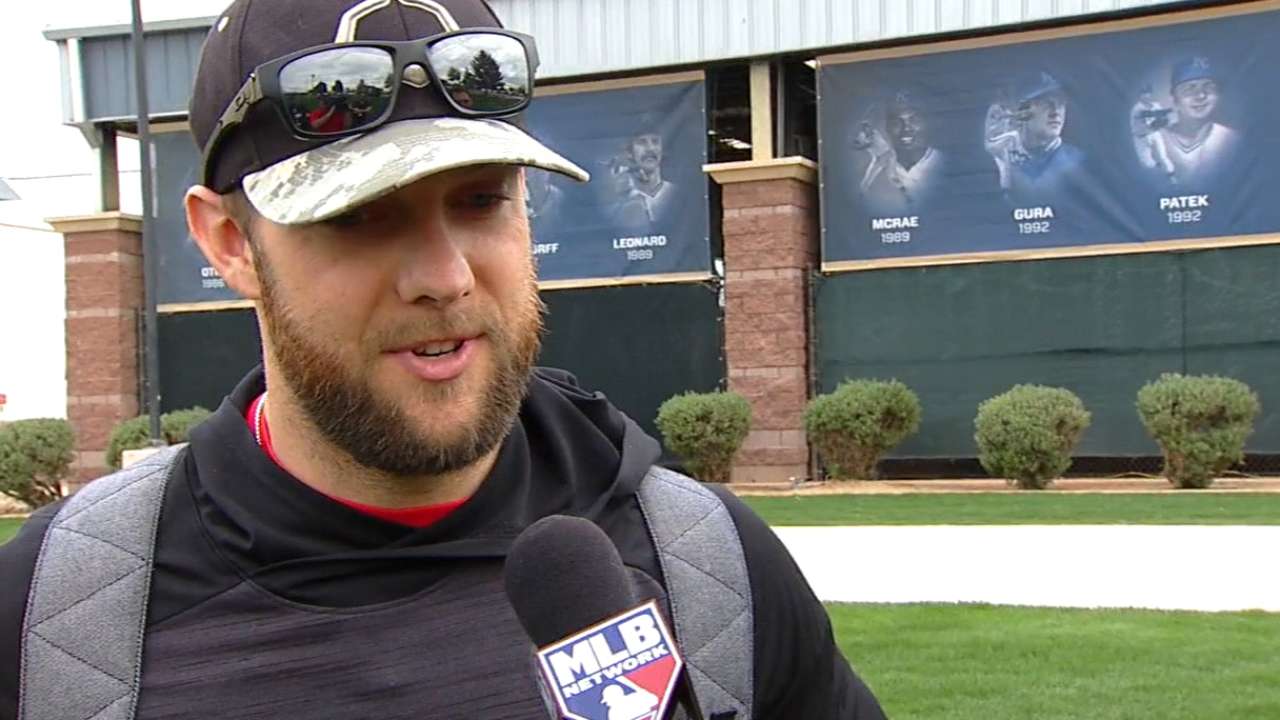 "I think they'll go nuts for a lot of guys -- Eddie, Salvy for sure, C.Y., all around."
Hosmer, too, after his Game 5 heroics and the famous mad dash to home with the tying run. And Alcides Escobar. And Lorenzo Cain. The list is long.
But certainly Gordon, whom many fans and media members thought might leave via free agency, should get the loudest ovation. Gordon swears he will not get emotional.
Sure, Alex.
"Not really, I don't think," Gordon said. "I'm the same guy no matter what, good or bad.
"Obviously I'll be very grateful and appreciative if that happens. That would mean a lot."
Gordon said he expects to step out from the line of players when his name is called, and step back in line fairly quickly. He isn't one to ham it up. Plus, he said he's not convinced his ovation will overshadow anyone else's.
"It would be kind of cool, but I think everyone will be excited to see the banner the most," Gordon said. "I'm not really into the individual stuff, though."
Manager Ned Yost also is likely to get some major love from the fans.
"It'll be everyone," Perez said. "We love the fans, and they love us."
Jeffrey Flanagan is a reporter for MLB.com. Follow him on Twitter at @FlannyMLB. This story was not subject to the approval of Major League Baseball or its clubs.