Kershaw disappointed with lack of command
Dodgers ace strikes out seven in rough start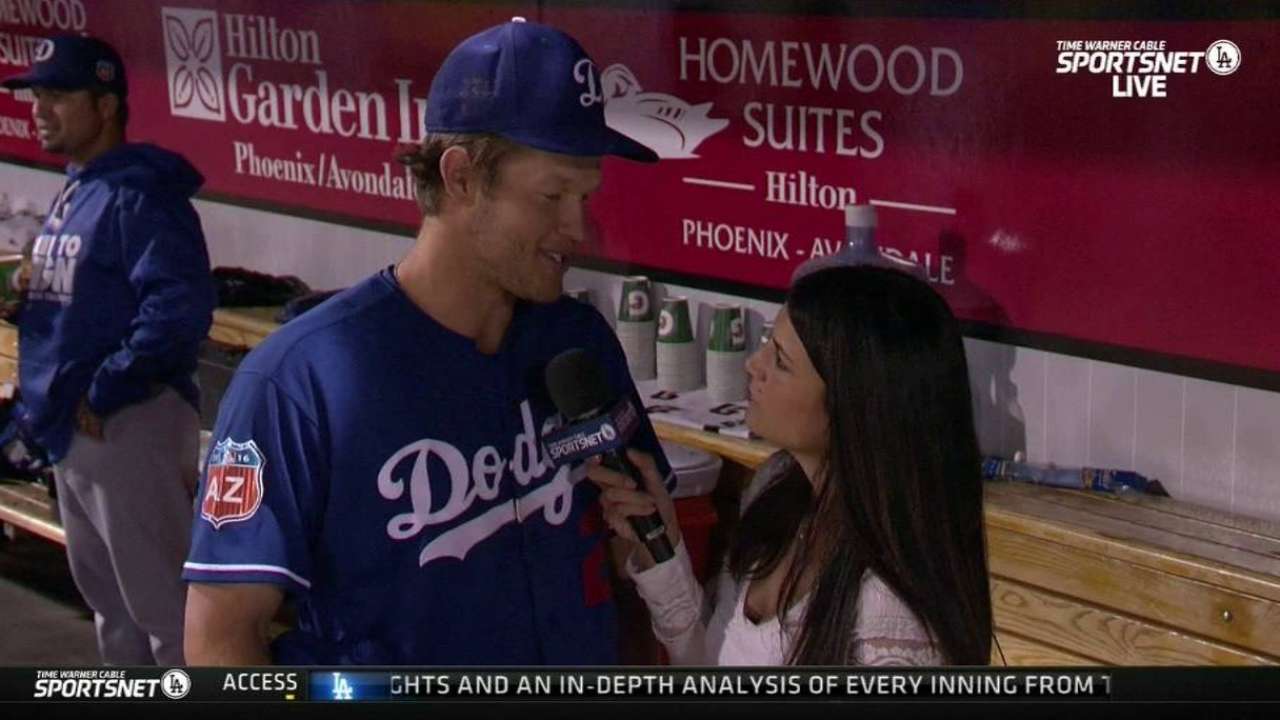 GOODYEAR, Ariz. -- Clayton Kershaw wasn't injured Thursday night, so at least there's that.
Kershaw had a rugged start, needing 96 pitches to get through five innings in the Dodgers' 5-5 tie with the Indians. He was charged with two runs on seven hits with seven strikeouts, but also three walks. He came away unscathed, even after making a diving tag at the end of a rundown.
"It wasn't very good," he said. "Didn't make very many good pitches tonight. Don't know really what to say. No real bright spots. Guess I got out of some jams. If A.J. [Ellis, catcher] wasn't back there, I probably would have 47 wild pitches. Definitely things to get better at."
• Dodgers Spring Training: Tickets | Schedule | Information
Kershaw was bouncing 55-foot breaking balls and was up with his fastball. But five of his strikeouts came with runners in scoring position.
"Every once in a while I sprinkled a few good ones in there," he said.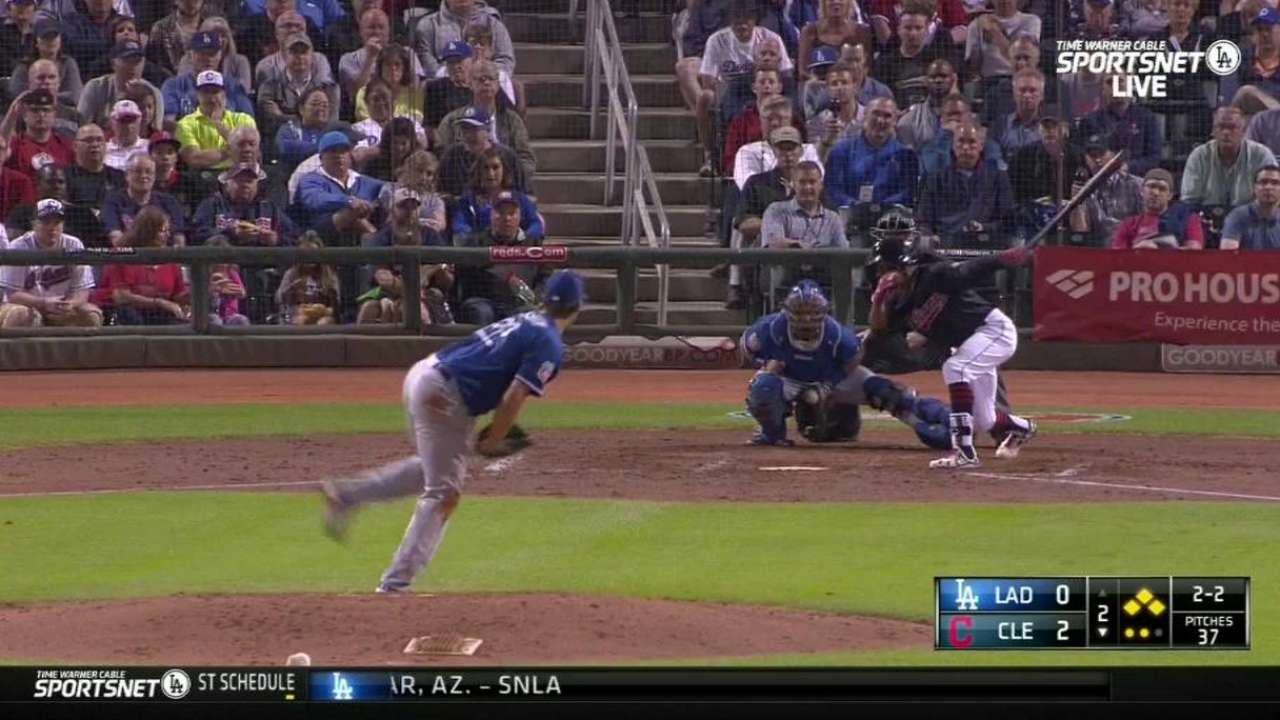 Kershaw was asked how he felt the spring has been going for the team and he couldn't help but addressing the unintended theme of camp.
"There's no getting around how many injuries we've had," he said. "That's tough to deal with."
The biggest recent loss is Andre Ethier, out 10-14 weeks with a broken right leg.
• Recovery already underway for Ethier
"Dre is huge," he said. "He had a pretty good year last year. One of our best hitters, against right-handed pitching at least. Carl [Crawford] will have to step up. Trayce [Thompson] has looked good, Joc [Pederson], they all have to step up. We all have to prove ourselves, no doubt."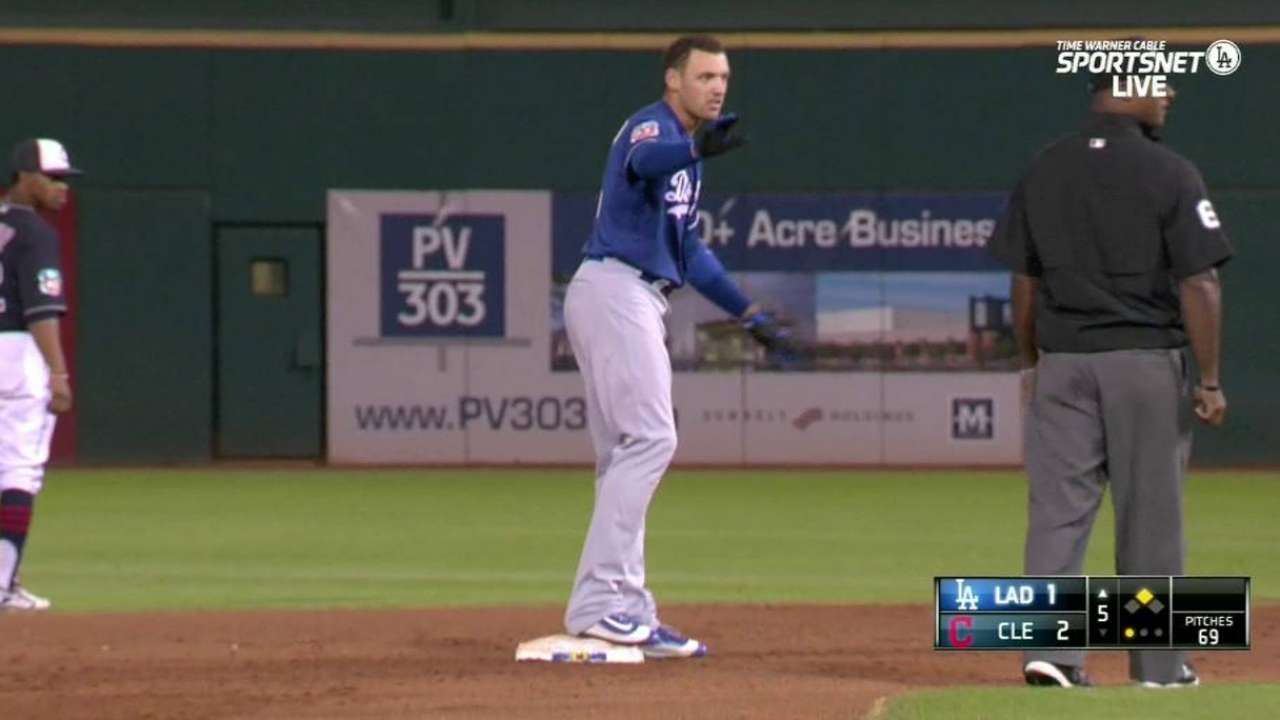 Ken Gurnick is a reporter for MLB.com. This story was not subject to the approval of Major League Baseball or its clubs.