Cubs will likely bat pitcher ninth in 2016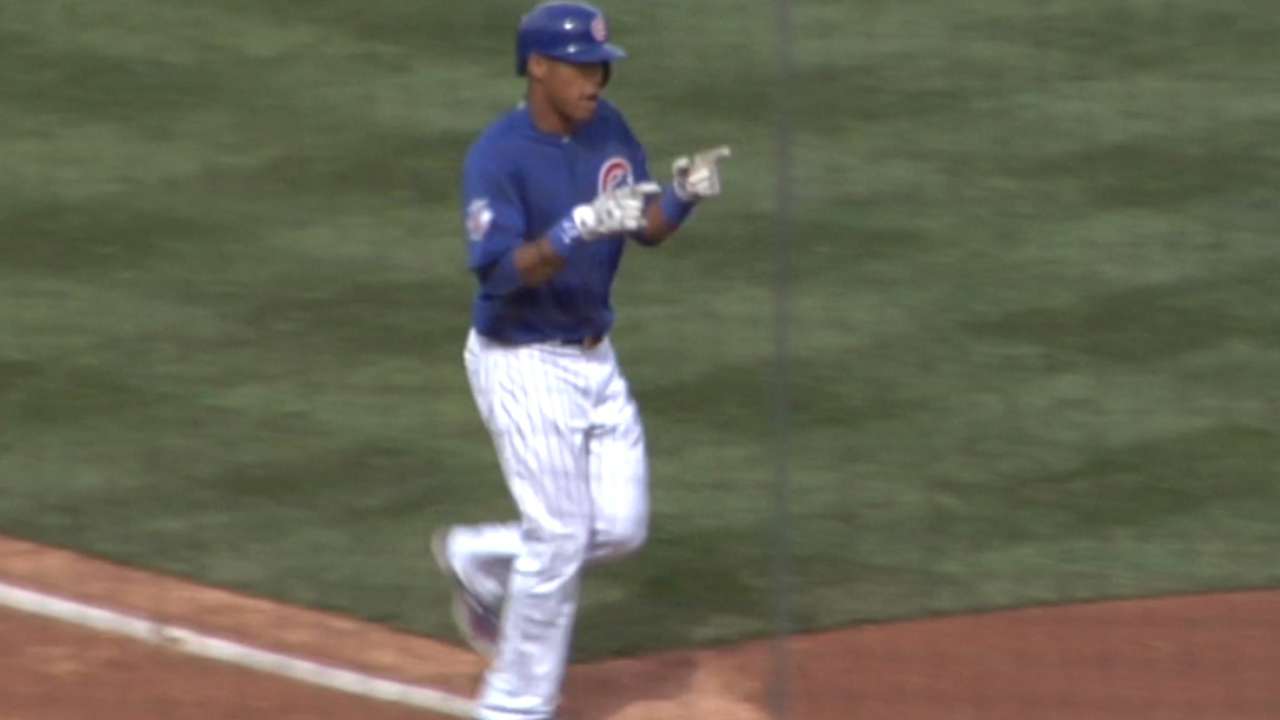 MESA, Ariz. -- For the majority of the 2015 season, Cubs manager Joe Maddon had the pitcher bat eighth. This year, he'll most likely return to the normal National League format.
"Last year, the development of [Addison Russell] was realy important," Maddon said of the shortstop who batted ninth in 2015. "If he had hit eighth, in front of the pitcher, that would've thwarted his development.
• Spring: Tickets | Schedule | More
"This year, the dynamics will be a little different, and I also believe 'Addy' can hold his own a lot better," Maddon said. "It still may happen on occasion. You may still see [the pitcher bat eighth], but not with the same consistency you saw last year."
Maddon is still tweaking his lineup. A lot will depend on the Cubs' opponent, who's hot, what the sabermetrics -- or in-house "nerds" -- tell him.
"Not every night's the same, not every pitching matchup is the same," Maddon said. "The part about batting orders that a lot of people don't believe in and I do, is protection, and it's really hard to evaluate protection and what that means."
Maddon said the baseball-operations staff will provide him a week's worth of lineups, and he'll go from there.
Don't be surprised if Ben Zobrist bats third. Last season, for example, Chris Coghlan batted third in 36 games, and the Cubs went 27-9.
"I would imagine nobody wanted us to do that, but it played pretty well," Maddon said. "And you don't always know that [Kris Bryant] will feel good or what state of mind [Anthony Rizzo] is in now, and where's Zobrist at, and if Zobrist is hitting behind Rizzo, how does that affect the other team's approach? All this stuff matters."
Carrie Muskat is a reporter for MLB.com. She writes a blog, Muskat Ramblings. You can follow her on Twitter @CarrieMuskat and listen to her podcast. This story was not subject to the approval of Major League Baseball or its clubs.