Ventura, Volquez on short list to start Opening Day?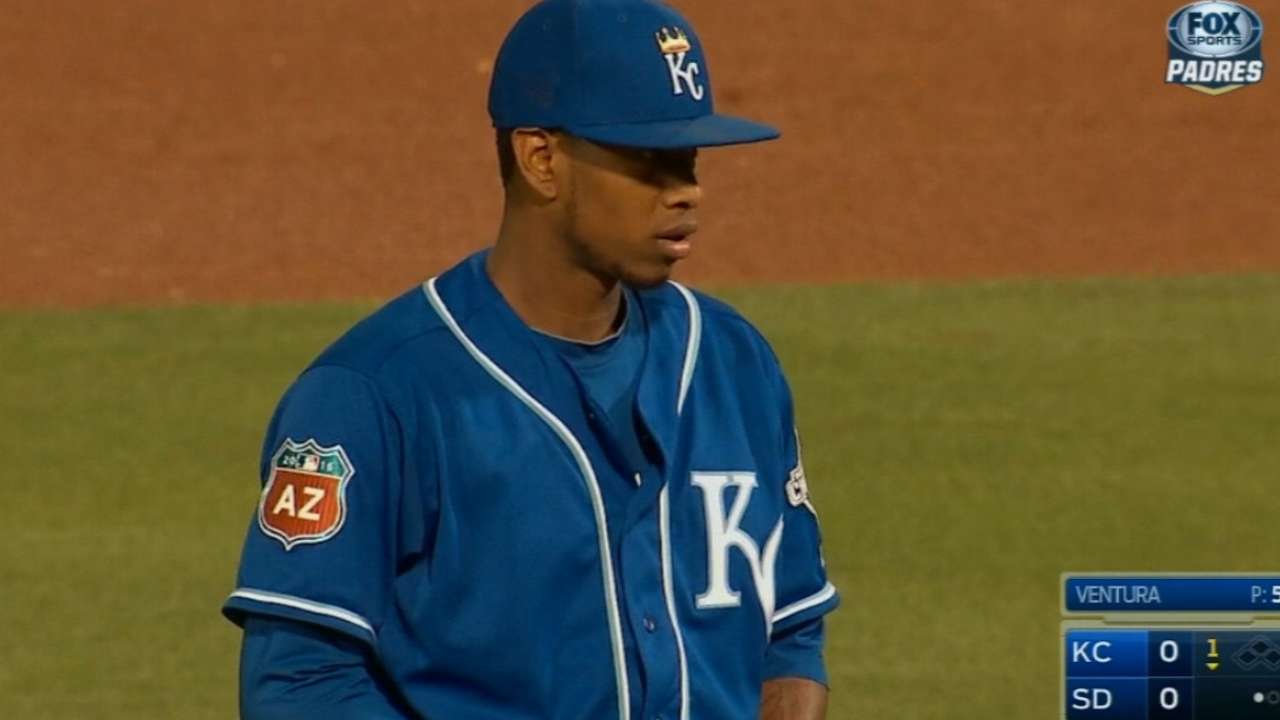 SURPRISE, Ariz. -- It is still too early to project the Royals' Opening Day starter.
Manager Ned Yost won't make that announcement until later next week. But things are starting to line up possibly for right-hander Yordano Ventura.
Ventura, who started last season's Opener, is scheduled to pitch in a Minor League game this Thursday. If he goes on full rest, he would pitch again the following Tuesday. And that could line him up for the Opener -- Sunday, April 3 -- on full rest.
But right-hander Edinson Volquez is the other strong consideration for Opening Day starter. He is scheduled to pitch in a Minor League game on Wednesday, then perhaps again the following Monday. He, too, could be the Opening Day starter if the Royals gave him an extra day's rest.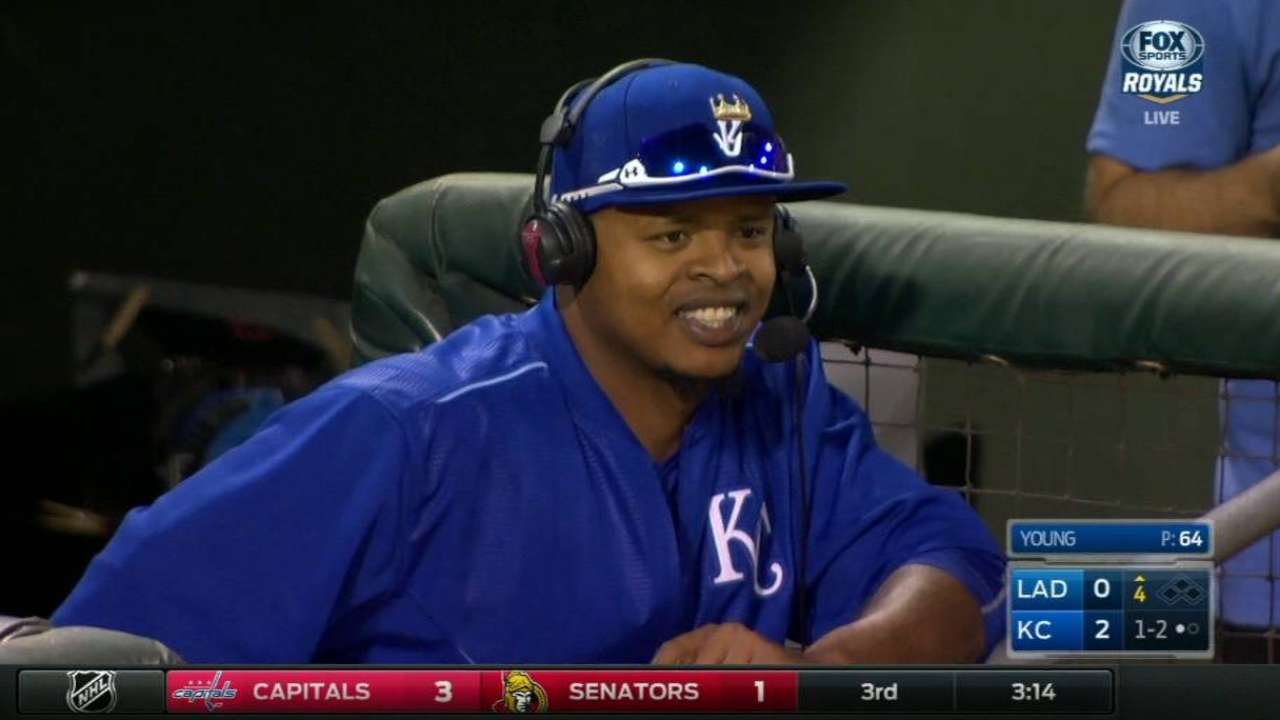 While Yost isn't committing yet to his Opening Day starter, he did say the club was having talks about possibly going with a four-man rotation during the regular season's first week, which features three built-in off-days.
"We won't make any decisions until we have to," Yost said.
Collins progressing
Left-hander Tim Collins, who had Tommy John surgery a year ago this month, continues to rehab and appears on target for a possible May return to the big leagues.
If Collins follows the same time frame as Luke Hochevar, who had Tommy John surgery in March 2014, he would be ready by May, as Hochevar was last season. The Royals' tendency is to give pitchers recovering from Tommy John surgery 14 months to get back to the big leagues.
"It's going pretty well," Collins said. "I've had good days and bad days. Some days it feels real good and then other days a little cranky. But that's all part of the process.
"I've talked to the other guys in here who have gone through it, like Hoch and Danny [Duffy] and [Joakim] Soria."
Collins, who has been out of camp for the past week to be with his newborn daughter, hasn't been told whether he'll start the season in extended spring training or at Triple-A Omaha.
But Collins does hope he's on the team plane back to Kansas City when camp breaks so he can get his World Series ring.
Jeffrey Flanagan is a reporter for MLB.com. Follow him on Twitter at @FlannyMLB. This story was not subject to the approval of Major League Baseball or its clubs.