Liriano's injury to test Brewers' outfield depth
Center-field candidate out indefinitely after being struck in face by pitch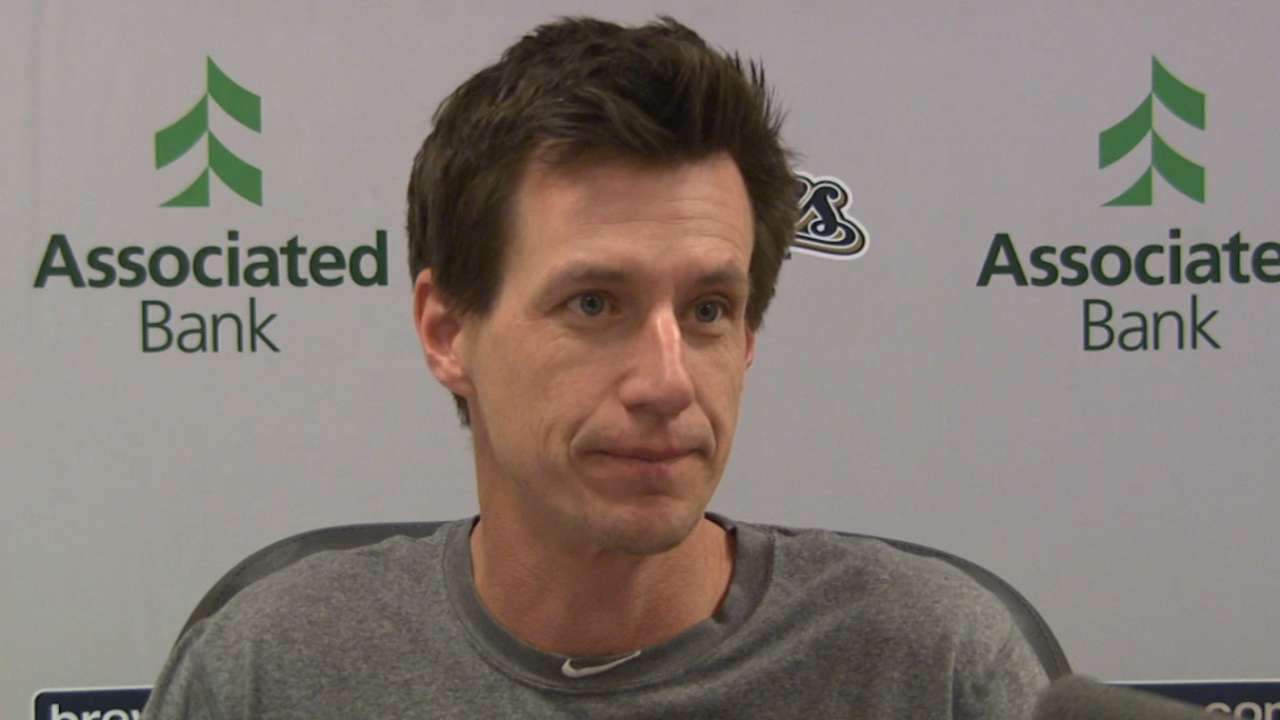 SCOTTSDALE, Ariz. -- Secondary to the Brewers' concern about the well-being of 24-year-old Rymer Liriano was the impact of his absence on the team's outfield picture.
A former top prospect who was out of Minor League options, Liriano was "a definite candidate" for the Opening Day roster, manager Craig Counsell said, but that changed when Liriano suffered multiple facial fractures from a pitch to the face Sunday. He was again at Maryvale Baseball Park on Tuesday morning, laughing and talking with teammates, but will be sidelined indefinitely.
• Brewers Spring Training: Tickets | Schedule | More
"He's a very talented player, and you feel bad for a guy who has worked his entire career to have this chance to make a team, and then to have it taken away from him by injuries," general manager David Stearns said. "It seems really unfortunate."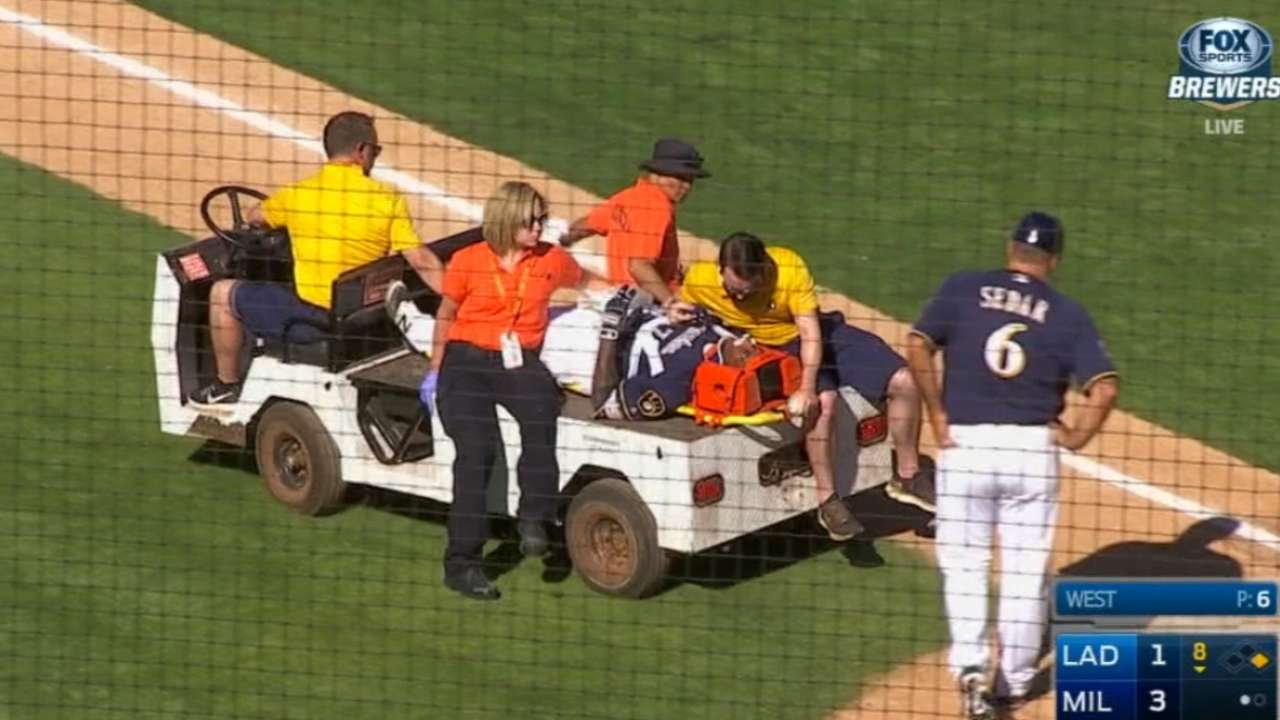 Of whether Liriano's extended absence will prompt the Brewers to look at acquiring an outfielder, Stearns said, "We're always looking for upgrades. I don't know that this injury changes that one way or the other. We do feel as though we have depth in the outfield. Certainly, this is going to test that depth a little bit."
The Brewers are set in the corners with left fielder Ryan Braun and right fielder Domingo Santana, but center field remained an open competition Monday, precisely two weeks before the team's April 4 Opening Day against the Giants. One or two backup positions were also at large.
The field of candidates for those jobs include 40-man roster players Keon Broxton, Ramon Flores and Kirk Nieuwenhuis, and non-roster invitees Eric Young Jr., Shane Peterson and Alex Presley.
Flores and Nieuwenhuis are out of options and would have to be exposed to waivers if they do not make Milwaukee's Opening Day roster.
Young, Peterson or Presley would need a spot on the 40-man roster. It is currently full, though at least one spot will open when the Brewers place Liriano on the 60-day disabled list.
"You get reminded of this a lot: Depth is important," Stearns said. "We can't always plan who exactly is going to be on our team and who is not going to be on our team. Having multiple options at every position, even a position you think you're pretty deep at, is important."
Rymer Liriano is in the house this morning. His eye is swollen almost shut, but he looks remarkably good otherwise. Animated, laughing.

— Adam McCalvy (@AdamMcCalvy) March 22, 2016
Liriano told reporters he would speak about his experience in the coming days. His left eye was swollen shut, but he was in high spirits while having breakfast with a group of players Tuesday morning.
Counsell said Liriano had a series of doctors' visits scheduled for the coming days to determine the next course of action.
Adam McCalvy is a reporter for MLB.com. Follow him on Twitter @AdamMcCalvy, like him on Facebook and listen to his podcast.
This story was not subject to the approval of Major League Baseball or its clubs.