MLB.com Columnist
Richard Justice
5 reasons to pay attention to Yankees
No news has been good news this spring as club prepares for tough division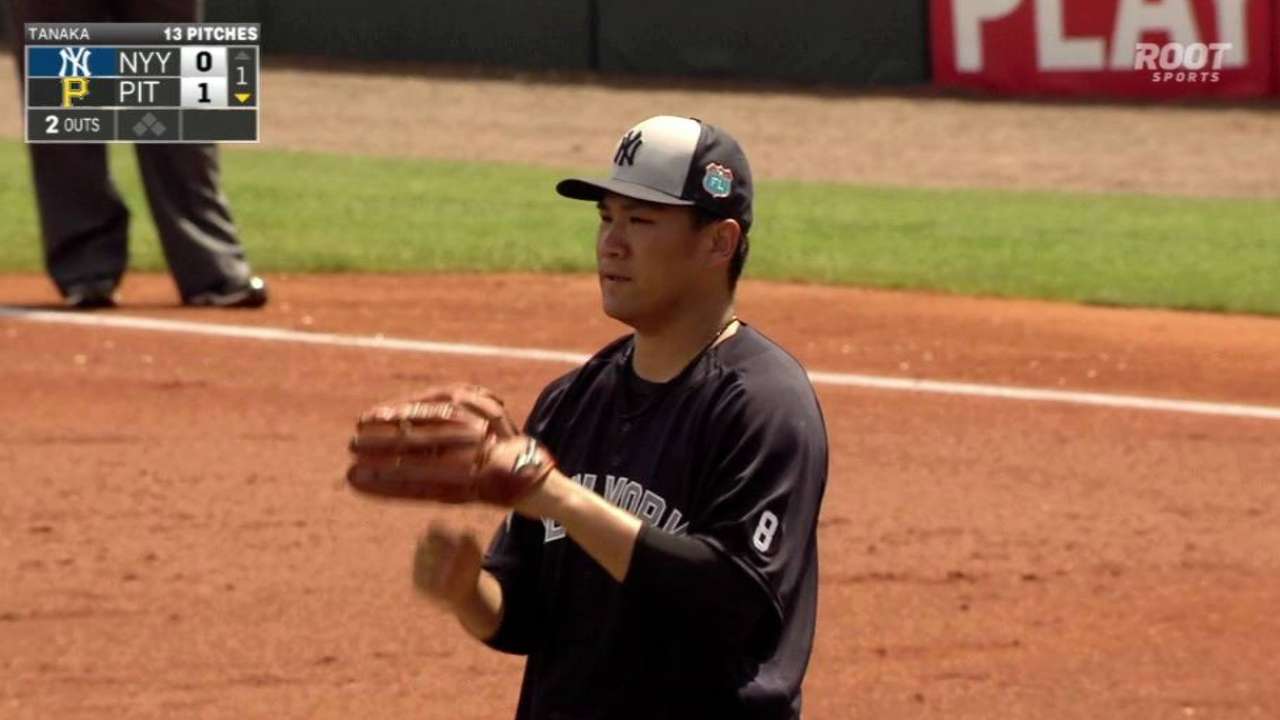 TAMPA, Fla. -- The New York Yankees have had a quiet spring, and that's a good thing. When the Yanks make news at this time of the year, it's mostly the wrong kind. Good news is a tougher sell, but who cares?
That said, few teams have had a more positive, more productive spring. The American League East may be one of the most competitive divisions in baseball, and the optimism the Yankees brought to Florida has not been diminished by these first five weeks.
• Spring Training: Tickets | Schedule | More
Here are five reasons for Yankees fans to feel especially good as Opening Day approaches:
1. Good health
So far, so good. This is the most significant question about the Yankees -- and has been for a few years, given the number of older players. It's also not one that can be answered in Spring Training.
It's one thing for Masahiro Tanaka's elbow to hold up through a handful of March starts. It's another to get through the grind of the regular season. But at this point, all the biggest worries -- Tanaka's elbow, Michael Pineda's shoulder, Nathan Eovaldi's elbow -- have passed every test.
Some bumps are to be expected. As first baseman Mark Teixeira said, "We've got some older guys, so things are going to come up." But perhaps more than any time in recent years, the Yanks may have the organizational depth to hang in there.
2. Speaking of that rotation …
Not only have the core guys -- CC Sabathia is the exception -- pitched well, but suddenly, there's depth. Tanaka, Eovaldi, Pineda and Luis Severino have a combined 2.25 ERA this spring.
Ivan Nova has outpitched Sabathia in the competition for the fifth rotation spot, which could force manager Joe Girardi into a difficult decision. On the other hand, young right-hander Bryan Mitchell has outperformed both of them, allowing one earned run in 10 2/3 spring innings.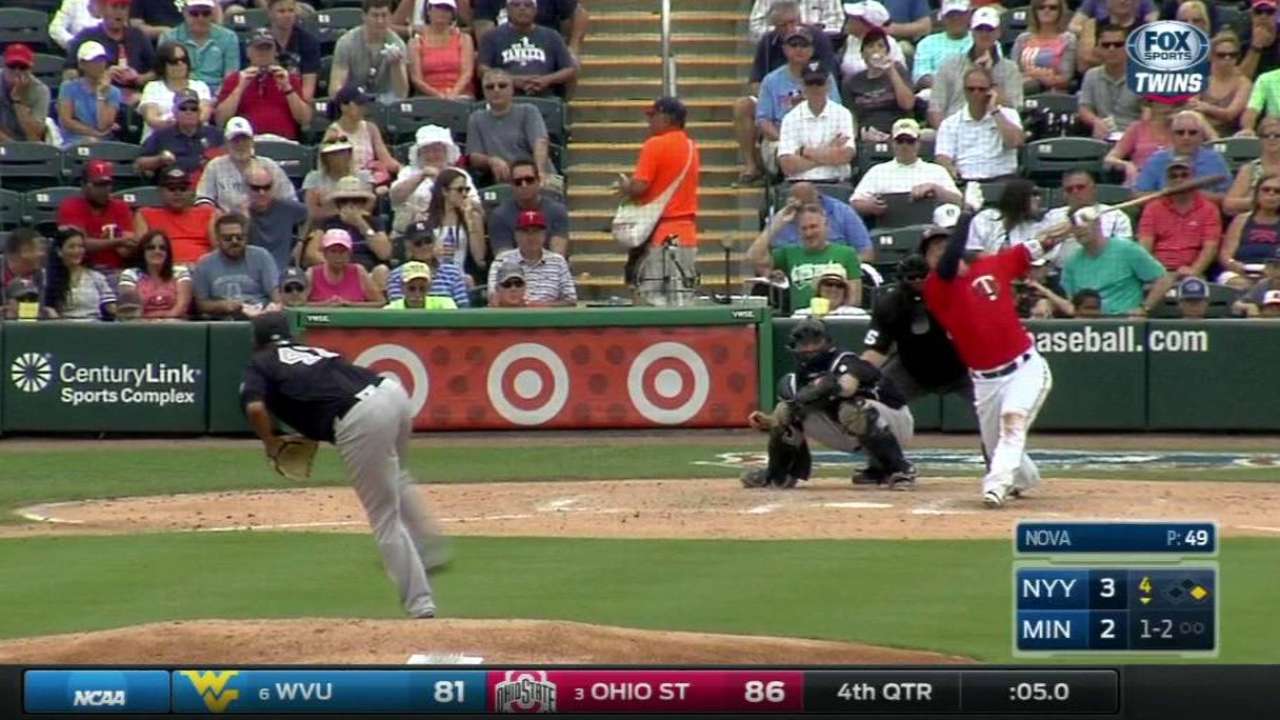 Taking those seven pitchers into account -- not to mention top prospects James Kaprielian and Jacob Lindgren -- the Yankees have a chance to open the season with confidence that their rotation is plenty good enough to compete in the AL East.
3. Starlin Castro has been excellent
His career at second base consists of 38 games with the Cubs last season. However, Yankees general manager Brian Cashman believes Castro is young enough (25) and athletic enough to make the transition from shortstop.
Castro has hit .444 this spring while also adjusting on defense, making plays all over the field. He has gotten himself in position behind the second-base bag so smoothly that he reminds scouts of a guy who has played the position for years.
Along with 26-year-old shortstop Didi Gregorius, who Cashman acquired 18 months ago, the middle of the Yanks' infield appears to be in good hands for the long term.
4. Aaron Hicks adds outfield depth
The Yankees got younger and more athletic in the outfield as well when Cashman sent catcher John Ryan Murphy to the Twins for the 26-year-old Hicks, who will back up at all three spots.
He, too, has had a tremendous spring, flying around the outfield and holding his own offensively. The Yanks still hope their starting outfielders -- Brett Gardner, Jacoby Ellsbury and Carlos Beltran -- stay healthy, but Hicks provides a quality fourth outfield option.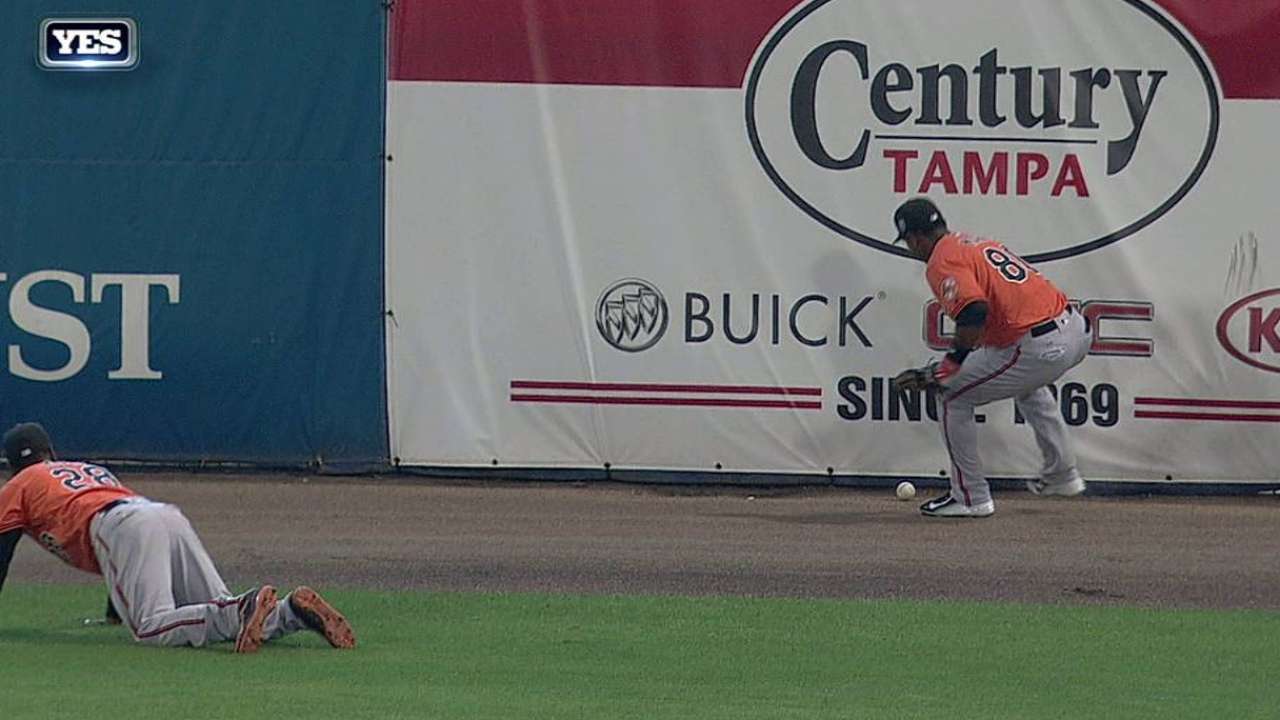 5. What about the next generation?
While Cashman upgraded the roster in the trades for Hicks, closer Aroldis Chapman (who will begin the season serving a suspension) and others, he refused to deal top young players, continuing his stance from when the Yankees needed help down the stretch last summer.
We may see the Yanks transformed over the next 12 to 18 months. Outfielders Aaron Judge and Slade Heathcott, catcher Gary Sanchez and infielder Rob Refsnyder appear to be big league ready.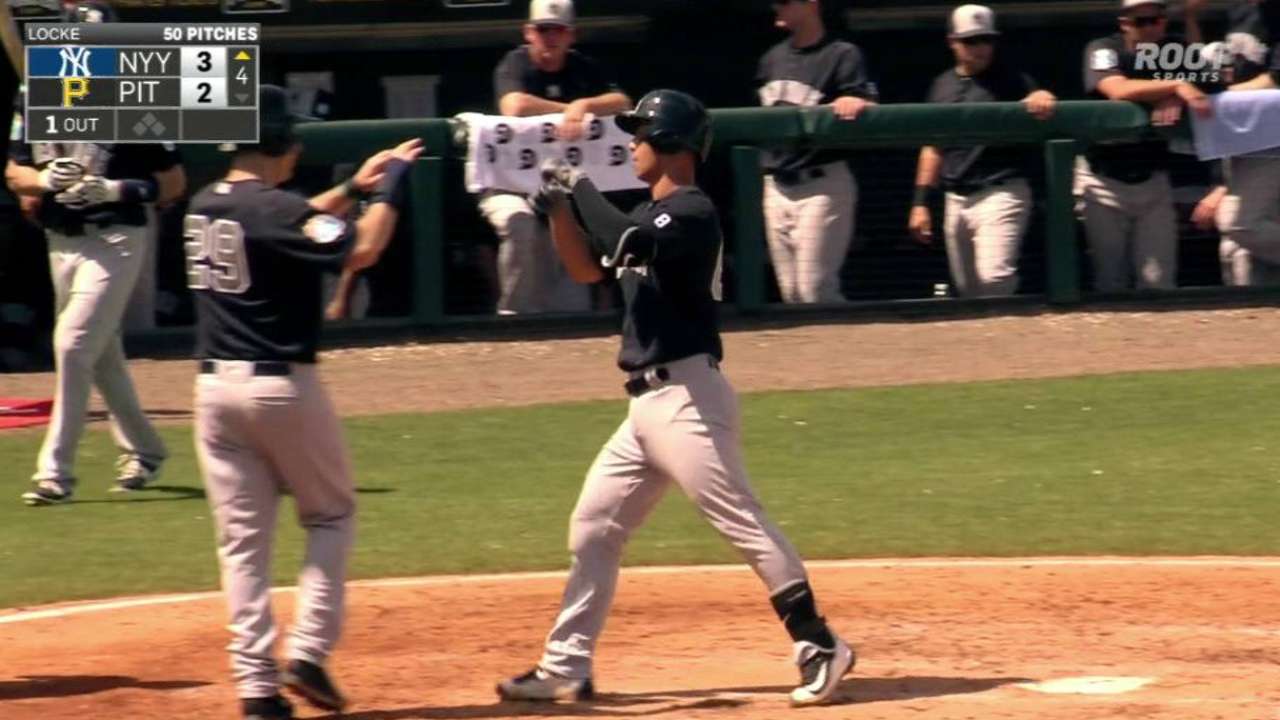 Meanwhile, Kaprielian and Lindgren are close. Outfielder Dustin Fowler, shortstop Tyler Wade and a long list of others will be watched closely this season.
That transition could begin sometime this summer, despite the season-ending shoulder injury suffered by first baseman Greg Bird, another coveted young Yankee. With Teixeira and Beltran in the final year of their contracts, accounting for around $38 million, the Yankees will have the option of shopping in a free-agent class that could include Stephen Strasburg and Yoenis Cespedes next offseason.
But that's a story for another day. For now, it's about 2016, and nothing that has happened this spring has changed the good vibes the Yanks brought to Florida. Even if it doesn't make news.
Richard Justice is a columnist for MLB.com. Read his blog, Justice4U. This story was not subject to the approval of Major League Baseball or its clubs.