MLB.com Columnist
Bill Ladson
Inbox: Can Taylor push for time in left field?
Beat reporter Bill Ladson fields questions from fans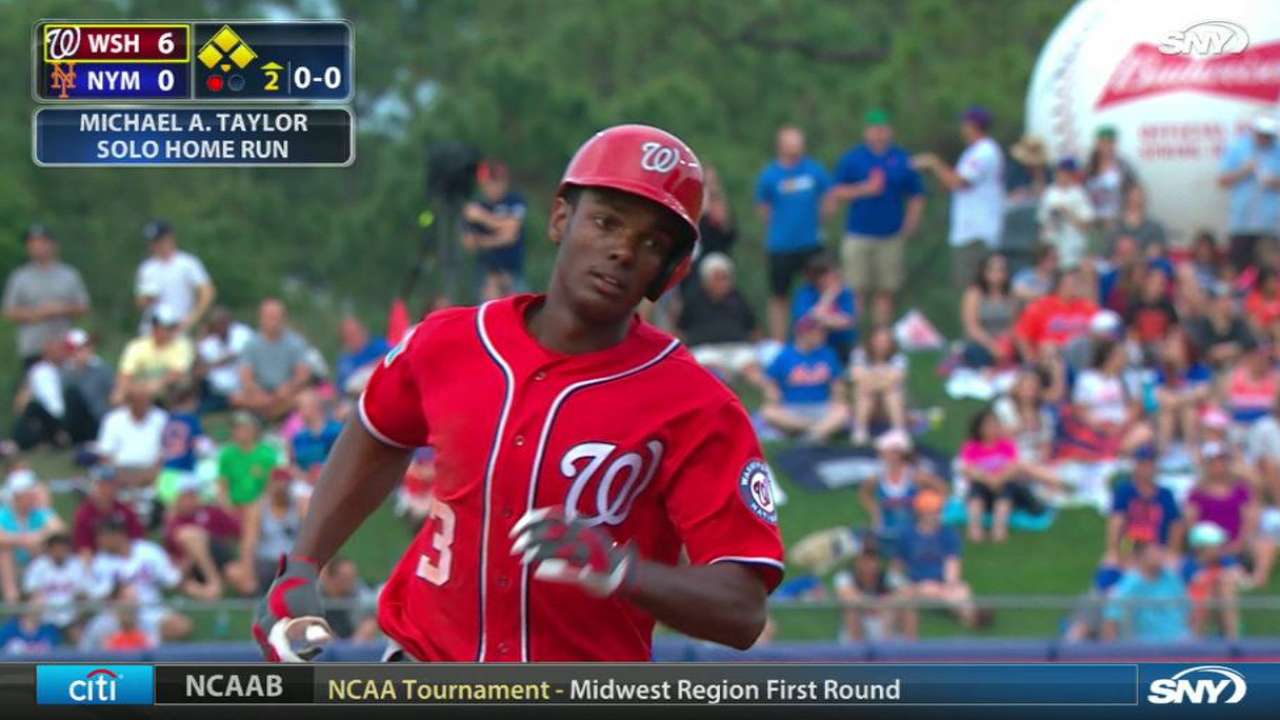 Former Nationals general manager Jim Bowden believes Michael Taylor should be the starting left fielder over Jayson Werth. What is your take on it?
-- Marvin R., Washington.
With $42 million left on Werth's contract, manager Dusty Baker is not going to put him on the bench. Yes, Taylor is having a great Spring Training, but I believe Werth has something left in the tank. For all he has done for the organization, Werth should be given a chance to start the season in left field. He had a bad year in 2015 because of injuries, nothing more than that.
As for Taylor, his future is bright. He has made great strides at the plate, such as hitting the ball the other way. Baker is impressed by what he has seen from Taylor -- offensively and defensively -- this spring. Baker will find playing time for Taylor as a fourth outfielder.
What do you think is Baker's toughest decision before heading north?
-- Anthony B., Washington
It's probably the last spot on the bench. We know that Taylor, Stephen Drew, Jose Lobaton and Clint Robinson will be reserves. The final spot will be tough. Players like Brendan Ryan, Scott Sizemore, Reed Johnson, Chris Heisey, Matt den Dekker and Tyler Moore are all capable players. Baker will make his decision by next week.
• Submit a question to the Nats Inbox
What is your biggest concern about the Nationals?
-- George Z., Arlington, Va.
It's still the bullpen. When I look at who is left on the Spring Training roster, if I'm an opponent, it probably doesn't scare opponents. I can't sit here and say the Nationals' bullpen is the second coming of the Nasty Boys. Then again, it's Spring Training. You hope that Jonathan Papelbon isn't past his prime and Shawn Kelley and Felipe Rivero can be dominating in the late innings before getting to Papelbon. For the first month of the season, I will take a wait-and-see approach.
Who do you see having a breakout year in the Nationals' farm system?
-- Andy C., Burbank, Calif.
Catcher Pedro Severino is the guy I'm looking at. Prior to this year, he was known for defensive skills behind the plate. But the ball was jumping off Severino's bat this spring. So I'm expecting him to have his best season of his professional career and be called up this season. If the Nationals don't sign Wilson Ramos after this season, it would not surprise me to see Severino as the starting catcher next year.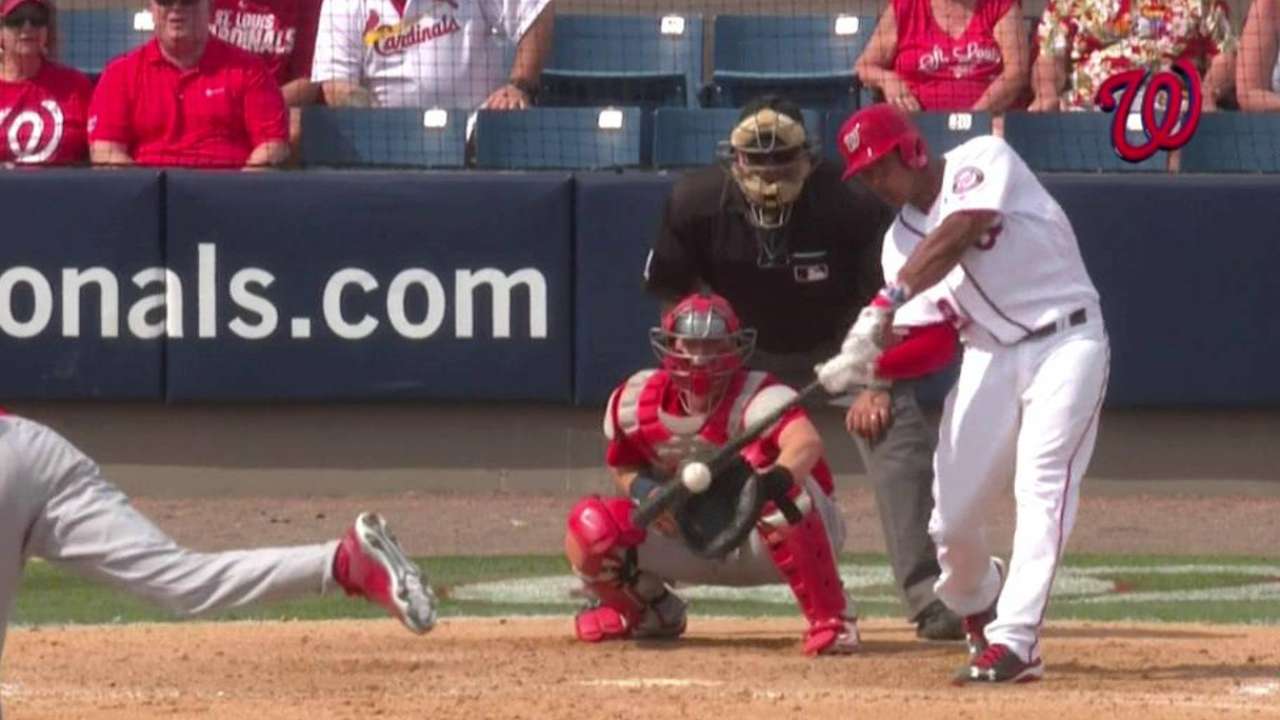 Should the Nationals consider trading Stephen Strasburg before the non-waiver Trade Deadline since it seems he has no interest in returning to Washington next year?
-- Kent E., New York.
We don't know if Strasburg doesn't have interest in returning to D.C. after the 2016 season. It depends on what the Nationals have to offer. I also believe it would be crazy to trade him, because the Nats are in a win-now mode. I'm expecting Strasburg to have his best season of his career. I'm basing that on what he did the last two months of the '15 season. Strasburg was arguably their best pitcher.
What do you think of Blake Treinen? Is he a starter or reliever?
-- Stephanie B., Pittsburgh
Treinen is showing that he can get left-handed hitters out this spring. I think he is better off as a starter. If someone in the rotation gets hurt, Treinen could be the sixth starter. I think he is going to be productive when it's all said and done.
Bill Ladson is a reporter for MLB.com and writes an MLBlog, All Nats All the Time. He also can be found on Twitter @WashingNats. This story was not subject to the approval of Major League Baseball or its clubs.