Hale shakes off rust, passes first test of spring
Right-hander recovering from hamstring injury makes debut vs. Rangers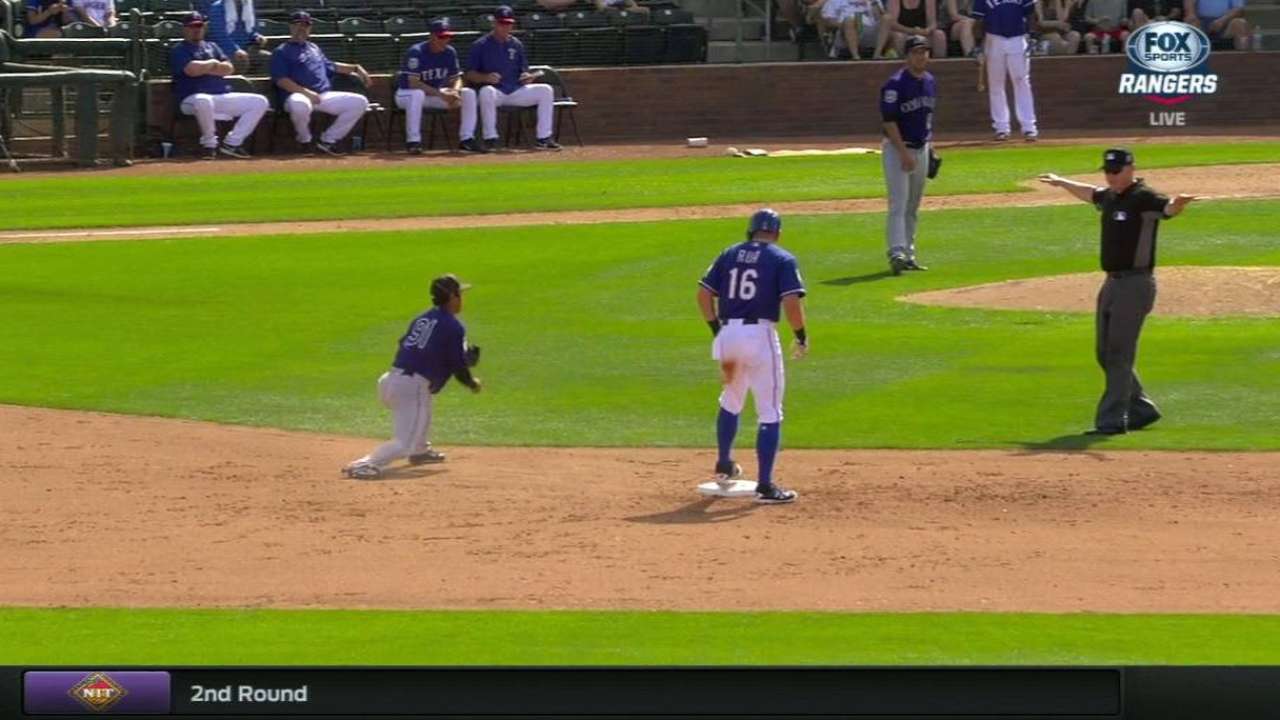 SURPRISE, Ariz. -- David Hale can be excused for having a little bit of extra energy heading into his outing Monday, his first in Cactus League play. A hamstring injury had held him back this spring, and that's coming off an injury-marred 2015 season.
"Yeah, I had a little adrenaline going," the Rockies right-hander said.
In his debut, the first three batters reached base, but Hale buckled down and reached his pitch count of 35 in 1 2/3 innings of work in Colorado's 9-6 victory over the Rangers. All things considered, it was a good first step for Hale as he aims to be ready by Opening Day.
• Spring: Tickets | Ballpark | 40-man roster | NRIs
His first outing began with a nine-pitch walk to Josh Morgan, and Hale allowed a run before recording his first out. But it got much better from there.
"That first batter put a good battle together and put me in a little hole having to deal with a runner on base with no outs with my first batter," Hale said. "But it felt good, my arm was good, my hamstring feels good, so I'm pleased with it. Everything feels good, so it's a plus."
Said manager Walt Weiss: "I like the way he navigated through that."
Now it's a matter of ramping up his pitch count so he can be prepared to start when the bell rings. After a frustrating run of injuries that included oblique and groin ailments last year and moved to the hamstring this spring, Monday was a step in the right direction -- once he got past some early jitters.
"I just had to calm down a little bit. First one of the year is always like that," Hale said.
John Schlegel is a national reporter for MLB.com. You can follow him on Twitter @JohnSchlegelMLB. This story was not subject to the approval of Major League Baseball or its clubs.