MLB.com Columnist
Jonathan Mayo
Tigers think help is on way from unheralded farm
Detroit believes it has prospects with chance to be big pieces of Major League team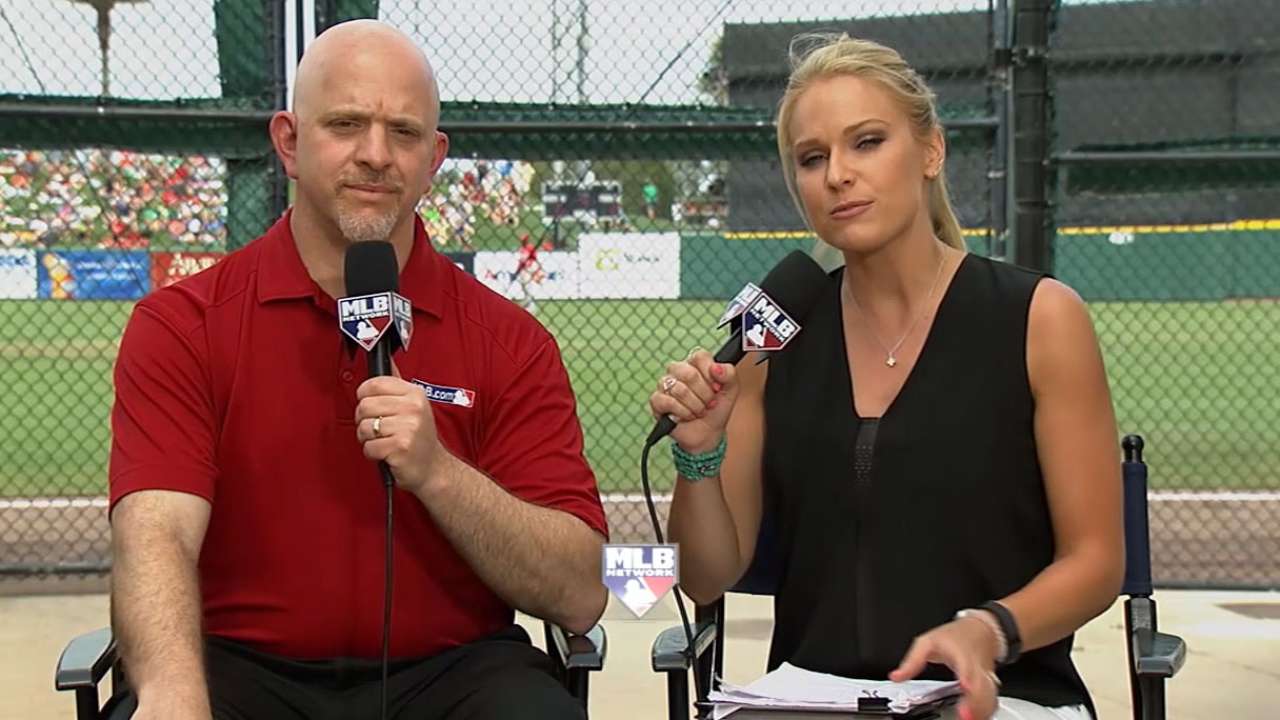 Every Spring Training, prospects get a chance to show what they can do as they prepare for the season ahead. Some are competing for jobs in big league camp, others are prepping for the season as they vie for spots at Minor League affiliates up and down a team's system. MLBPipeline.com will be visiting all 30 camps this spring. Today, we check in on the Detroit Tigers.
LAKELAND, Fla. -- Joker Marchant Stadium, the Spring Training home of the Detroit Tigers, is currently under construction, with a lot of work needed to bring the facility up to speed.
Some think the same could be said for the organization's farm system. It's not a new criticism for the Tigers, who generally rank low on organizational rankings. Yet they often managed to have pieces to trade to improve the big league team en route to four straight AL Central titles. After falling to the bottom of the division in 2015, however, being able to get more help from the farm, either to help out the big league club directly or via trades, takes on a greater importance. From the Tigers' vantage point, it's not as dire as some make it out to be.
"There are going to be opinions both ways," Tigers farm director Dave Owen said. "All I can state is what I think, and that's we're not as bad as people may think we are. We may not have an abundance of one player or another, but we have a pretty good mix."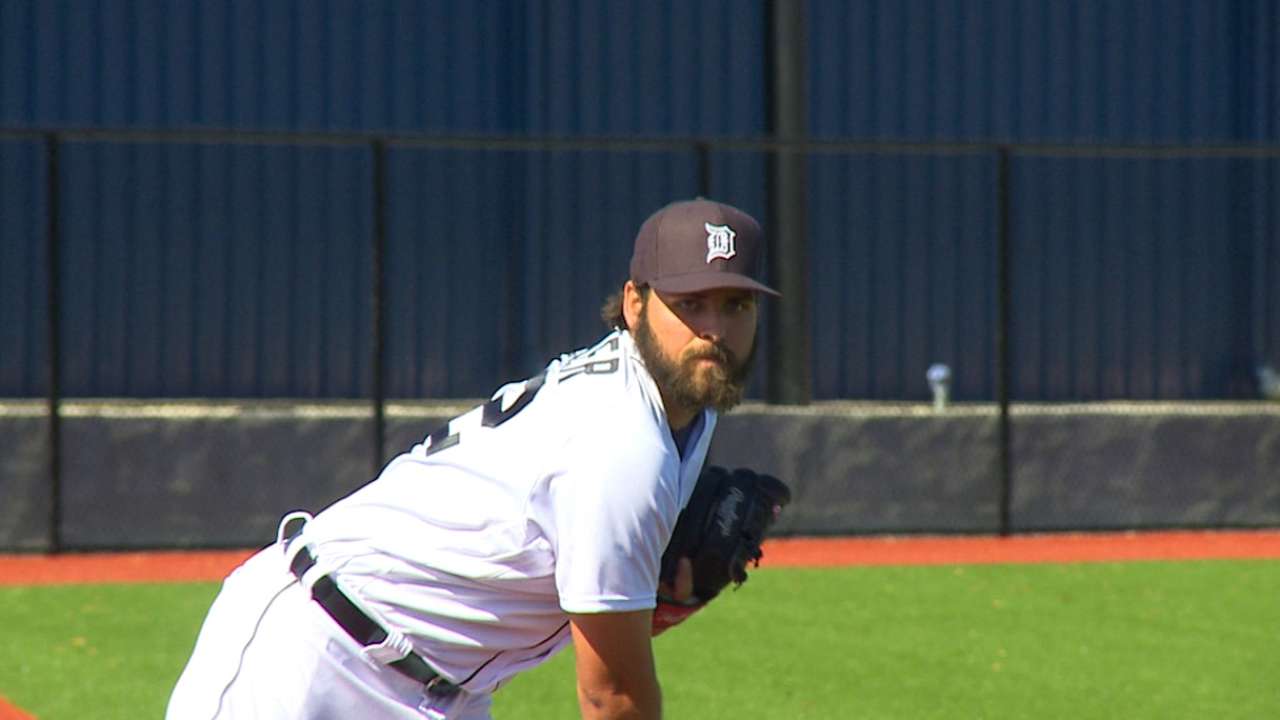 There is a lack of true impact-caliber talent in the system, with Michael Fulmer, who came courtesy of the Yoenis Cespedes trade with the Mets last summer, the only Tiger in MLBPipeline.com's Top 100 Prospects list. Owen doesn't deny that, but thinks there's more depth in the system than others feel.
MLB Pipeline Spring Training reports
"That's a fair assessment," Owen said. "We have a few guys who have the chance to be elite players, but we have more guys you would say have the chance to be really good big leaguers, to contribute on a Major League club. Those guys are obviously big pieces of a Major League team, too. "
Camp Standouts
While at the University of Tennessee, Christin Stewart hit his way into first-round consideration. After the Tigers took him near the end of that first round (No. 34 overall), he continued showing the above-average power he did in college, finishing as one of eight 2015 draftees to reach double-digit in home runs during their pro debut last summer.
The Tigers' No. 4 prospect has picked up where he left off this spring. The outfielder hit the ground running and has swung the bat well in the camp's early going. Considering Stewart reached full-season ball, and he hit .368 during West Michigan's run to the Midwest League title, he could use his hot spring to jump on a fast track.
"Right now, he's locked in," Owen said. "He's one of the guys you wish the season was starting tomorrow. He's swinging the bat really well. He can bring it through the zone and can hit."
Stewart has already hit a few balls out, but the one most are still talking about came when they matched him up against fellow first-round pick Beau Burrows in an intrasquad game.
"He got up and Burrows dropped a couple of curveballs on Stew and one of them didn't make it," Owen said. "It was fun to watch them compete against each other."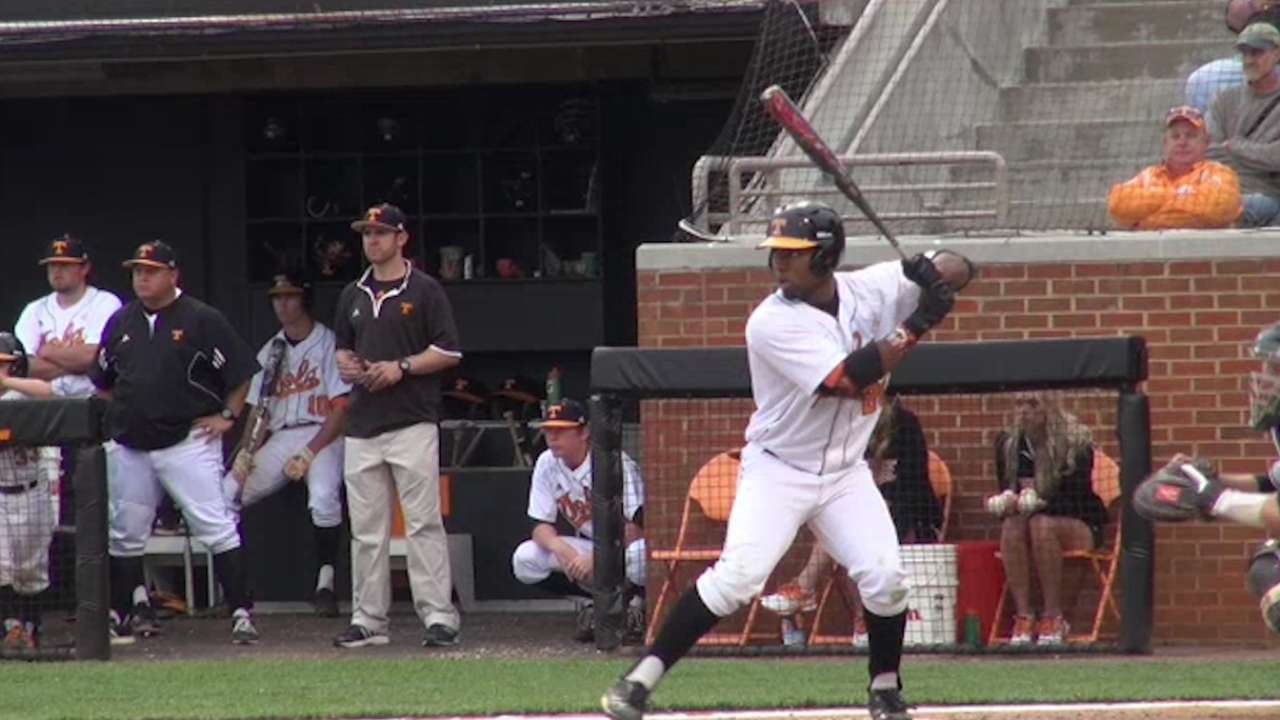 It could be fun to watch Stewart in an outfield with No. 5 prospect Mike Gerber, something that happened on that West Michigan club. A college senior sign, Gerber spent all of 2015 in the Midwest League, but then more than held his own in the Arizona Fall League. Gerber has acquitted himself well in big league camp, including a recent home run off of the Astros' Brad Peacock, and he is ready to start moving a lot more quickly.
"Gerber is ready. He's on the verge of stepping up," Owen said. "He's knocking on the door and people are knowing who he is a little bit. If you popped in on him for one day, you might just think, 'OK.' But if you watched over the course of a week or two, you're going to say, 'Wow.' He does a lot of things well."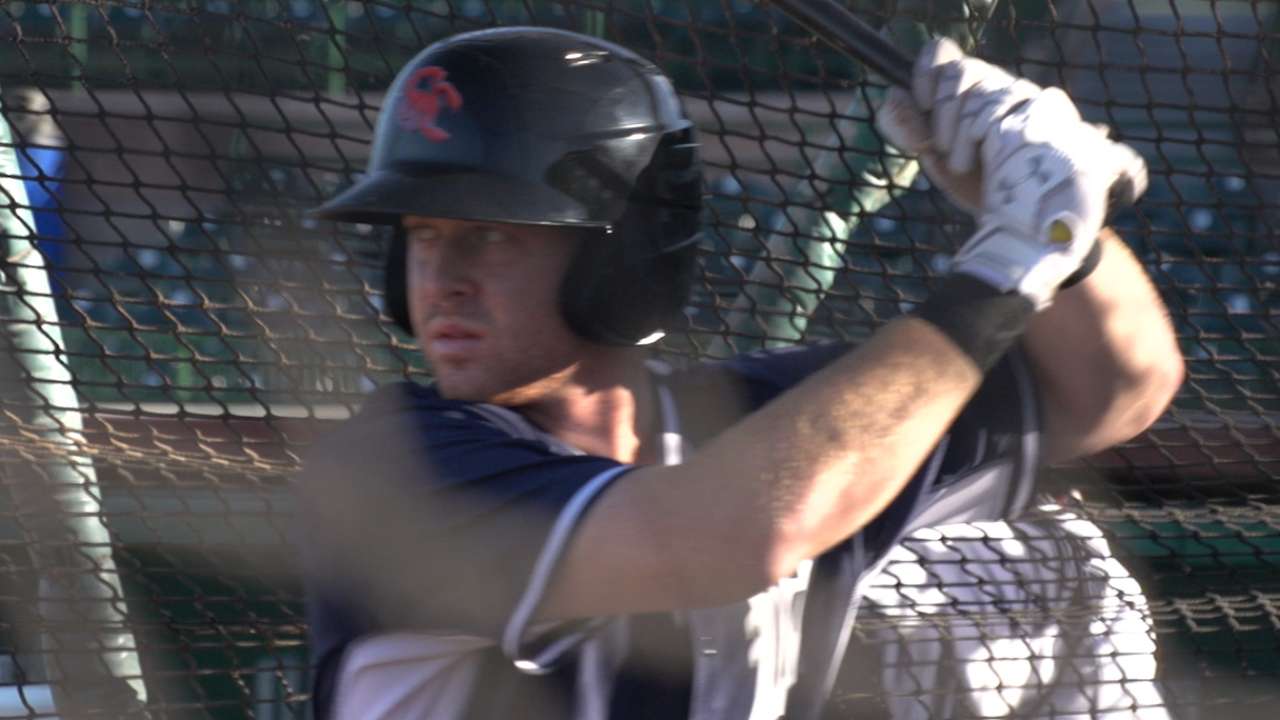 Breakout candidates
The Tigers signed toolsy outfielder Jose Azocar back in October 2012 and he spent two summers in the Venezuelan Summer League before he was ready to make his United States debut. The organization's No. 19 prospect was worth the wait, with a United States debut in the Gulf Coast League that saw him hit .325, good for the third most in the league. Azocar is a high-energy player who has impressed in camp as he adjusts more and more to playing in this country.
"He's making everyone stand up and say, 'Wow.' He's really doing some good things," Owen said. "I think he's getting more comfortable with his surroundings and being over here."
That should allow him to handle his first full season capably. With his raw tools, a more consistent approach could help him become one of those young prospects who jumps up lists after a 2016 breakout.
"What he's shown us so far is he can really compete; he gets that part of the game.," Owen said. "He swings the bat, doesn't get cheated. He throws well, runs well, gets good jumps, shows really good instincts. He's a kid to keep an eye on for the future."
Jonathan Mayo is a reporter for MLBPipeline.com. Follow @JonathanMayo on Twitter.
This story was not subject to the approval of Major League Baseball or its clubs.