Peralta named Opening Day starter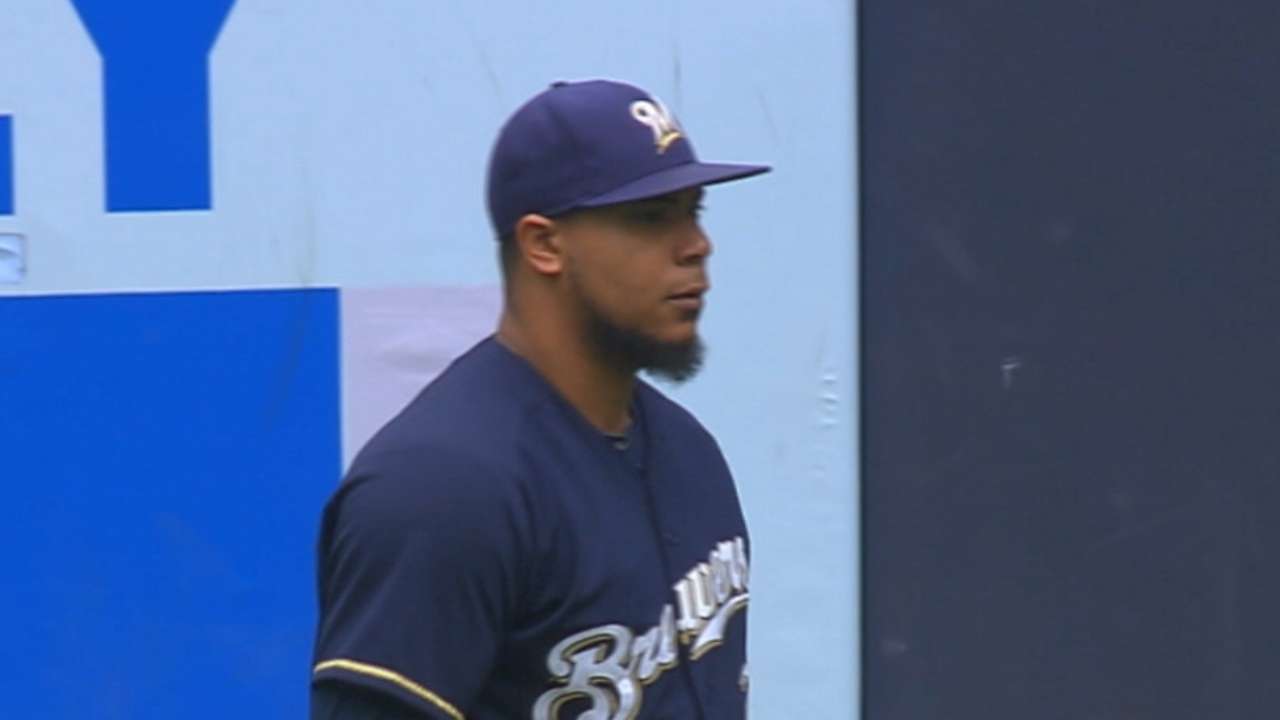 PHOENIX -- It will be Madison Bumgarner vs. Wily Peralta on Opening Day at Miller Park.
Giants manager Bruce Bochy had long ago tabbed Bumgarner for the April 4 assignment, and Brewers counterpart Craig Counsell followed Monday by naming Peralta as his pick. It will be Peralta's first Opening Day assignment, and it will make him the first international signee entirely developed by the Brewers to earn the honor.
Peralta will be followed in order by Jimmy Nelson and Matt Garza against the Giants, then Taylor Jungmann and Chase Anderson in the subsequent series against the Astros.
"It's a dream come true," Peralta said. "It's every starting pitcher's dream, being able to pitch the opening game."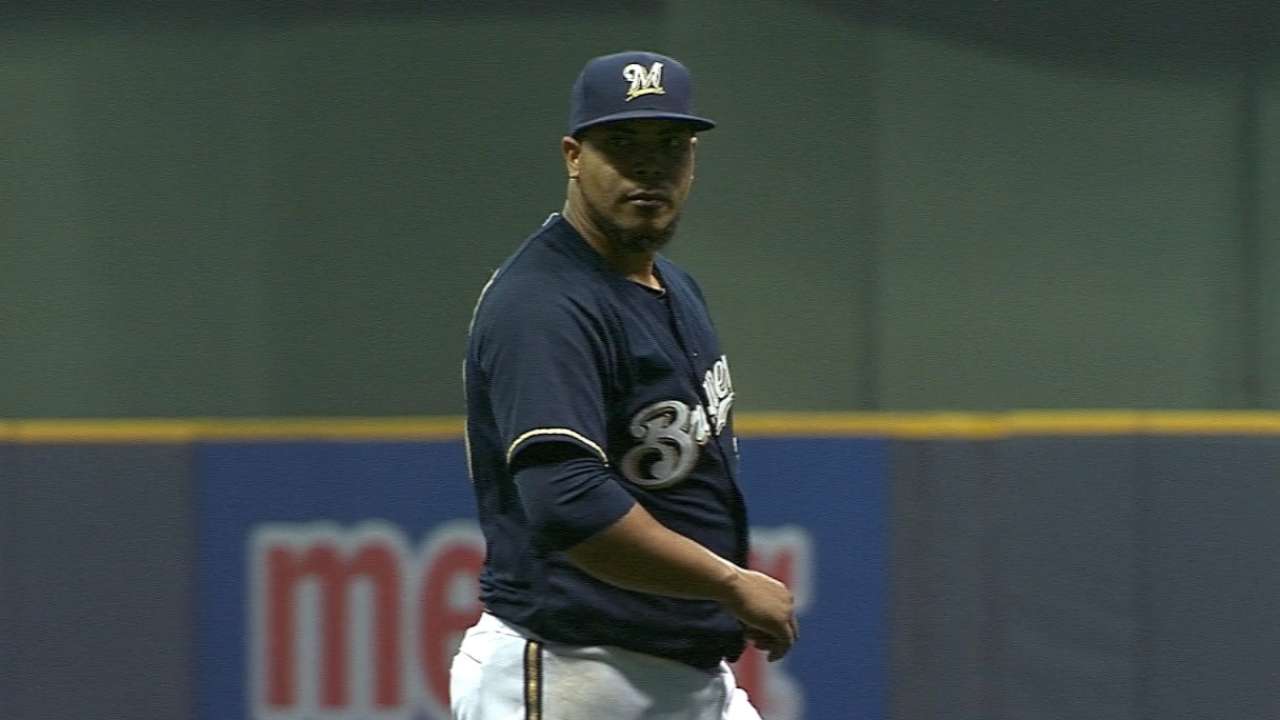 Counsell could have chosen Nelson, the Brewers' best pitcher last season, or Garza, the most veteran starter on staff. Why was Peralta his pick?
"In 2014, Wily had a big season. I think last year, a number of things happened that didn't allow him to perform the way we expect him to perform," Counsell said. "I think he's more than capable of getting back to the level he was in 2014. He's really primed and in the sweet spot to get back to that level."
Peralta went 17-11 with a 3.53 ERA in 32 starts in 2014, leading the team in wins, innings (198 2/3), strikeouts (154) and quality starts (22). He slipped to 5-10 with a 4.80 ERA in 2015, limited to 20 starts by a left oblique injury that kept Peralta on the disabled list from May 25-July 27.
Peralta will turn 27 on May 8 and will earn $2.8 million this season, his first in arbitration. He is Brewers property through 2018.
"The oblique set him back for two months, and then, really, set him back the rest of the year, in my opinion," Counsell said. "I don't think the oblique ever got to a point where he was healthy. If you remember, he came back and pitched a really good game against San Francisco in his first start back off the DL. That went well, but I don't think he ever really got fully back from it."
This spring has been no better. After getting knocked around by the Angels on Saturday, Peralta's Cactus League ERA is 11.70. He has allowed 23 hits, including three home runs, in 10 spring innings.
"Look, the results haven't been good," Counsell said. "In the Dodgers start [on March 14], I saw the Wily Peralta I wanted to see, so I know it's there. That was enough for me, really."
Said Peralta: "They know what I can do when I'm healthy. That's my goal this year, to be healthy. Last year, it was a tough season. When I'm healthy, I know what I can do and I think they do, too. That's why they gave me the ball for Opening Day."
Peralta has two scheduled starts remaining in Spring Training. Is that enough to get squared away?
"He's going to be squared away. I'm not worried about the next two starts," Counsell said. "I just think of Ben Sheets [who pitched notoriously poorly in Spring Training]. And I don't mean that specifically to Wily, I mean that just to Spring Training. If you think you can diagnose what happens here is going to tell me what is going to happen in the season, I can't. And I don't try to. Especially for guys that are big leaguers, who are here, who are going to be on the team."
As for lining up the rest of the rotation, Counsell said, "In the end, these guys are all going to pitch the same. It's the one thing about starting pitching: Your five is as important as your one. I truly believe that. It really is.
"So we looked at how off-days are going to affect them, how rest is going to affect them, and their first five opponents, but they're going to face who they're going to face during the season. You can't manipulate it too much, really."
Adam McCalvy is a reporter for MLB.com. Follow him on Twitter @AdamMcCalvy, like him on Facebook and listen to his podcast. This story was not subject to the approval of Major League Baseball or its clubs.