Marlins tab Chen for Opening Day start
Fernandez will follow newcomer, as club looks to manage his innings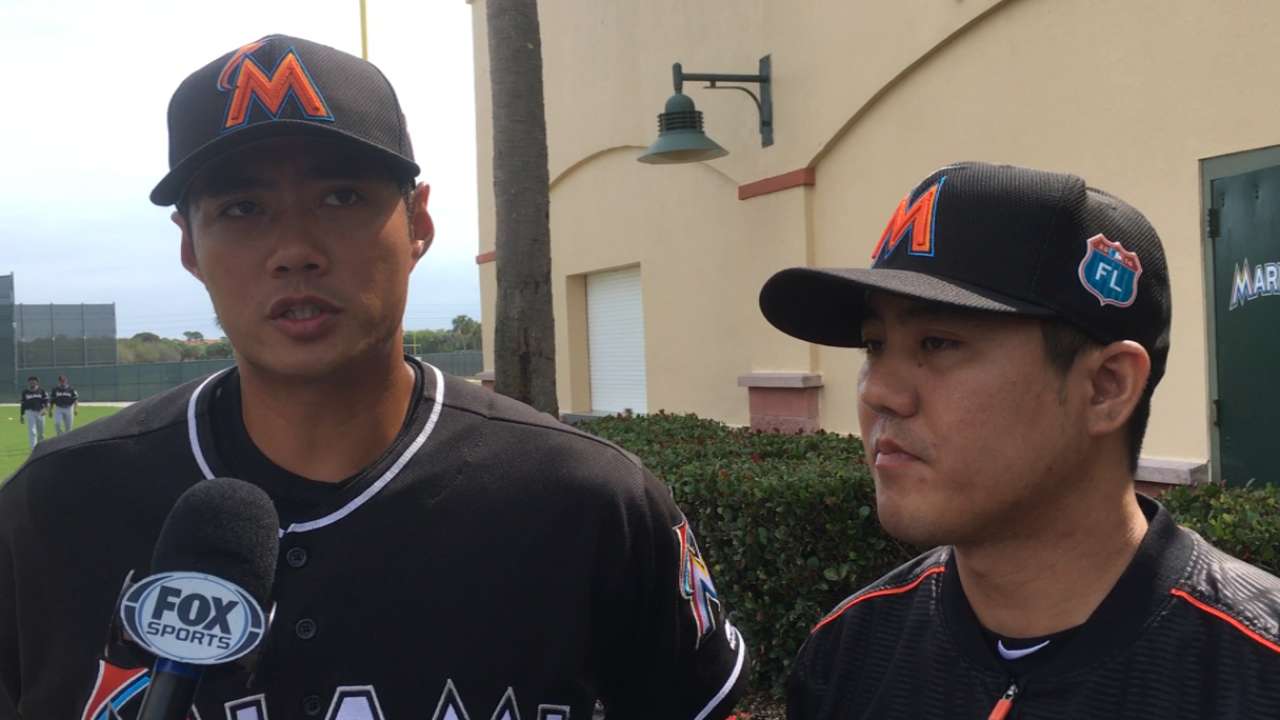 JUPITER, Fla. -- The Marlins didn't go with the obvious in selecting their Opening Day starter. Instead, the club threw a curveball to many by picking Wei-Yin Chen to face the Tigers on April 5 at Marlins Park.
Jose Fernandez, considered the ace of the staff, will start the second game, set for April 6 in Miami. The eye-raising decision was made as part of the organization's plans to manage Fernandez's innings.
"Jose could very easily be the guy," manager Don Mattingly said. "I know he wanted to be the guy. But we feel like this was the best thing for the team moving forward, and Jose was fine."
Mattingly didn't announce any other starters beyond the first two.
Fernandez, who will be two years removed from Tommy John surgery on May 16, is on an innings plan in the 180 range. By going in the second game, he is better positioned to have nearly half of his projected starts coincide with days off.
• Spring Training: Schedule | Tickets | Complete info
Since the start of Spring Training, the Marlins have been discussing how to best maximize Fernandez's availability. The club has spoken directly with the right-hander and has been in contact with his camp, which included Dr. Neal ElAttrache, the Los Angeles-based physician who performed Fernandez's surgery. His agent, Scott Boras, was also part of the discussions.
"It's for a lot of reasons," Fernandez said. "Not only that specific reason, but, of course, I tried [to be the Opening Day starter]. Yesterday was a big day for us. We talked with the doctor, the team and Scott. We got to a nice agreement."
Mattingly added that he personally watched in recent years how other pitchers returning from Tommy John surgery had their innings delegated.
The Mets dealt with a similar situation in 2015 with Matt Harvey, while the Nationals a few seasons ago shut down Stephen Strasburg for the postseason.
"I know I watched from afar the Harvey situation last year, and Strasburg a couple of years ago," Mattingly said. "It always seemed to me, 'Why would we not have this set from the start and try to map the whole thing out?' Obviously, things can change. You could turn an ankle and miss three starts, and it just changes your plan.
"We're just trying to have some type of a plan where everybody understands the situation and everybody is on board."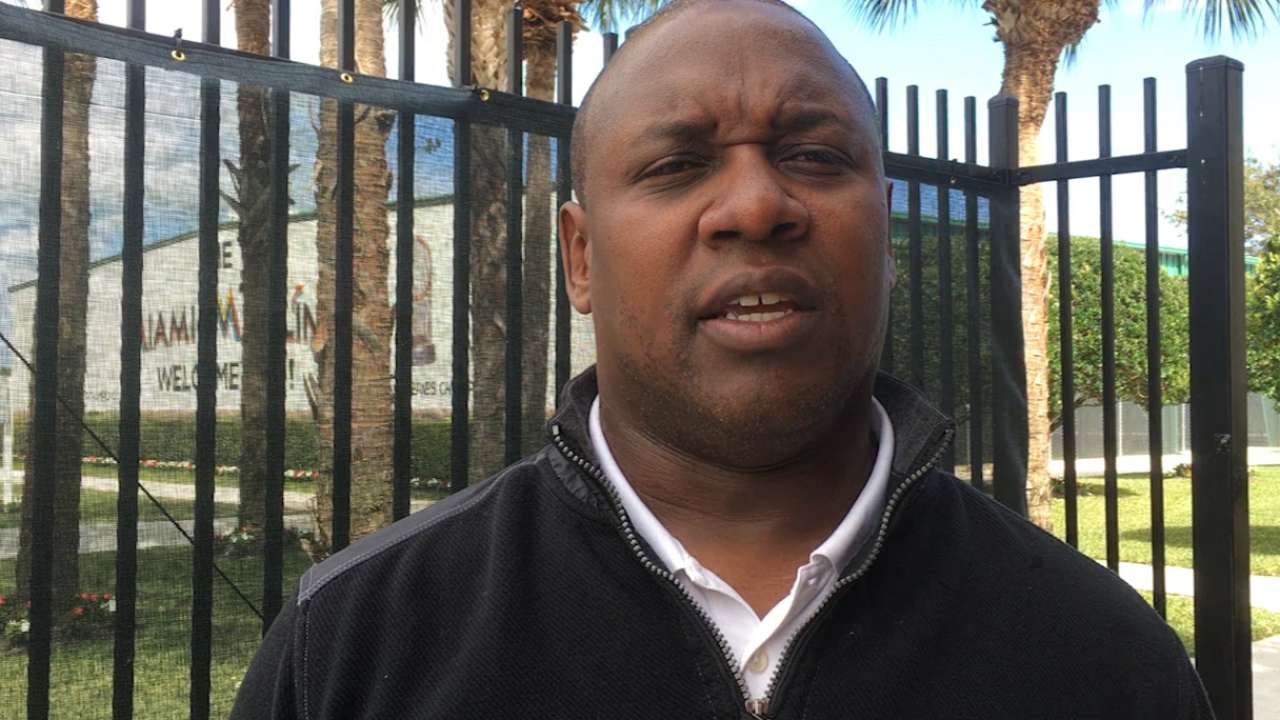 Chen, a native of Kaoshsiung, Taiwan, will become the first pitcher from his native country to start on Opening Day since Chien-Ming Wang of the Yankees in 2008.
"I never expected it," Chen said. "We have a lot of great pitchers on this team, and Jose is such a great pitcher. When I was told today, I was surprised. I'm grateful that Don has faith in me."
Miami's main offseason acquisition, Chen spent the first four years of his big league career with the Orioles, where he compiled a 46-32 record with a 3.72 ERA in 117 starts.
Chen signed a five-year, $80 million deal with the Marlins in January, the richest contract for a pitcher in franchise history. In Chen, the Marlins are banking on consistency. He was 11-8 with a 3.34 ERA in 31 starts and 191 1/3 innings last season.
The lefty has familiarity with the Tigers, having faced them three times in his career. While he is 1-0, his ERA is 7.53 in the small sample size -- as he allowed 12 earned runs in 14 1/3 innings.
"I actually didn't pitch against them that many times, so I think they know me about as much as I know them," Chen said. "For my standpoint, I will try to focus on getting ready for the game and do my job."
Signing Chen was the Marlins' top offseason priority because they saw him as a strong starter to complement Fernandez at the top of the rotation.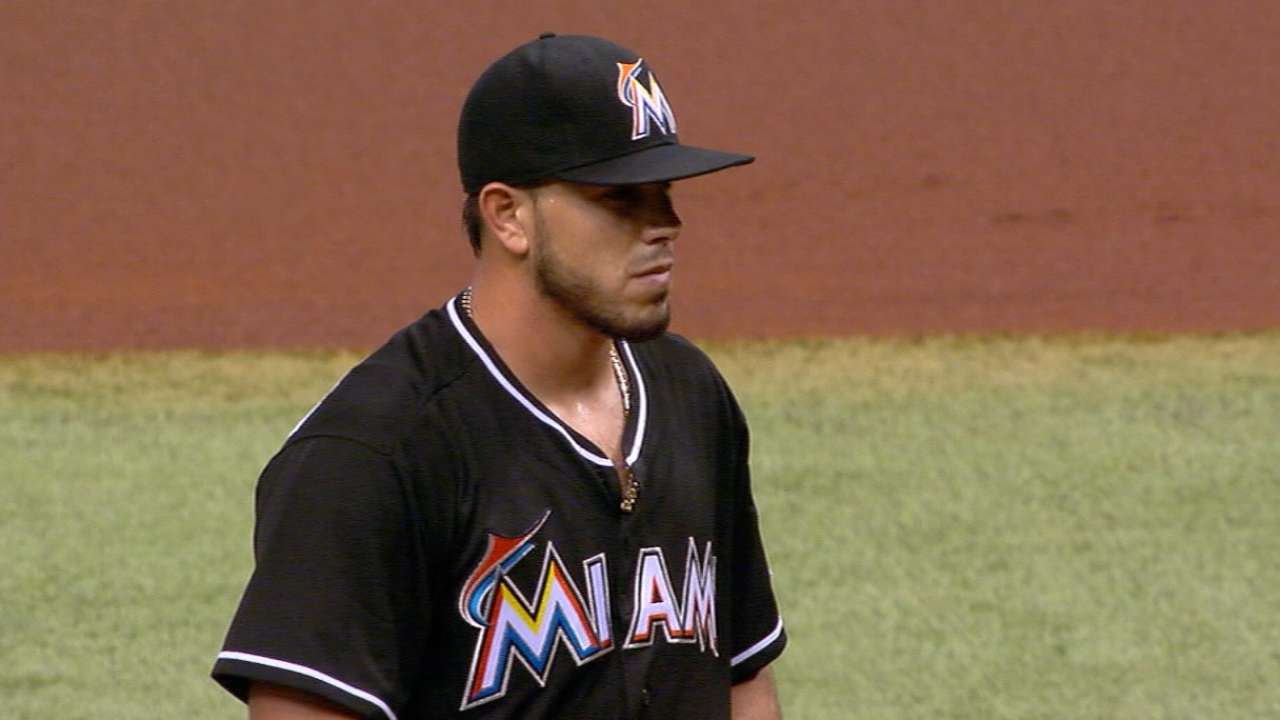 Fernandez has started on Opening Day in the past, in 2014, the season after he was given the National League Rookie of the Year Award. The 23-year-old made just 11 starts and threw 64 2/3 innings in '15. Because he was recovering from surgery, he didn't make his first start until July 2. He finished 6-1 with a 2.26 ERA.
In mid-August, Fernandez went on the disabled list with a strained right biceps muscle, which caused him to miss about five weeks. But the Marlins' young ace has been dominant since breaking in as a 20-year-old. In 47 Major League starts, he is 22-9 with a 2.40 ERA.
At Marlins Park, Fernandez has been unbeatable, posting a 17-0 record with a 1.40 ERA in 26 starts.
As much as he would have liked to be on the mound in Game 1, Fernandez is happy for his teammate.
"Chen got it," Fernandez said. "We'll win that game. It's no big deal. He's fantastic."
Joe Frisaro is a reporter for MLB.com. He writes a blog, called The Fish Pond. Follow him on Twitter @JoeFrisaro and listen to his podcast. This story was not subject to the approval of Major League Baseball or its clubs.