Captain joins Thor for marvelous matinee
Mets' Wright to make second spring start on MLB.TV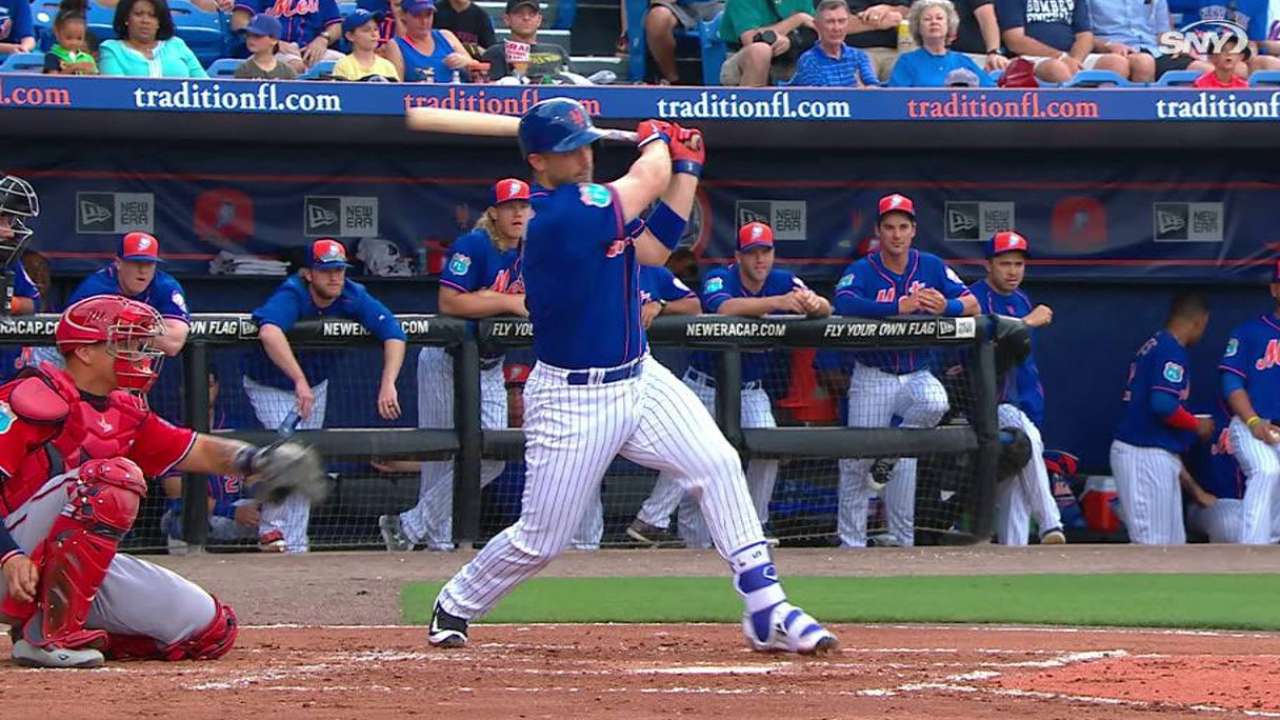 The weekend wraps up with a loaded 16-game schedule today, headlined by David Wright's second Grapefruit League appearance with the reigning National League champion Mets.
Wright will suit up against the visiting Red Sox after making his spring debut Friday, as the Mets look to ease the third baseman into action this year. The Interleague matchup at Tradition Field is one of 12 games available on MLB.TV today.
Here's what to watch for throughout the day (all times ET).
Wright gets more work: BOS @ NYM, 1:10 p.m., MLB.TV
Wright is expected to be in the lineup for the second of his eight scheduled Grapefruit League appearances. The Mets are being cautious with the veteran's troublesome back and plan to play him only in select home games in Port St. Lucie, Fla. Meanwhile, Noah Syndergaard will get the ball for his third start of the spring.
The Red Sox will bring regulars Dustin Pedroia, Xander Bogaerts and Rusney Castillo on the trip. A bullpen committee is slated to handle the pitching duties for Boston.
Hicks faces old club: NYY @ MIN, 1:05 p.m., MLB.TV
It will be a walk down memory lane for outfielder Aaron Hicks, who returns to his old Spring Training stomping grounds for the first time since the Yankees acquired him from the Twins in a November trade.
Ivan Nova will make his fourth Grapefruit League start for the Yankees. Brian McCann, Chase Headley and Brett Gardner are among the other regulars expected to make the trip.
Ervin Santana will take the mound for the Twins. He remains lined up to be the club's Opening Day starter, though the Twins have yet to make an official announcement. Kevin Jepsen, Fernando Abad, J.R. Graham and Ryan Pressly are also slated to pitch for Minnesota.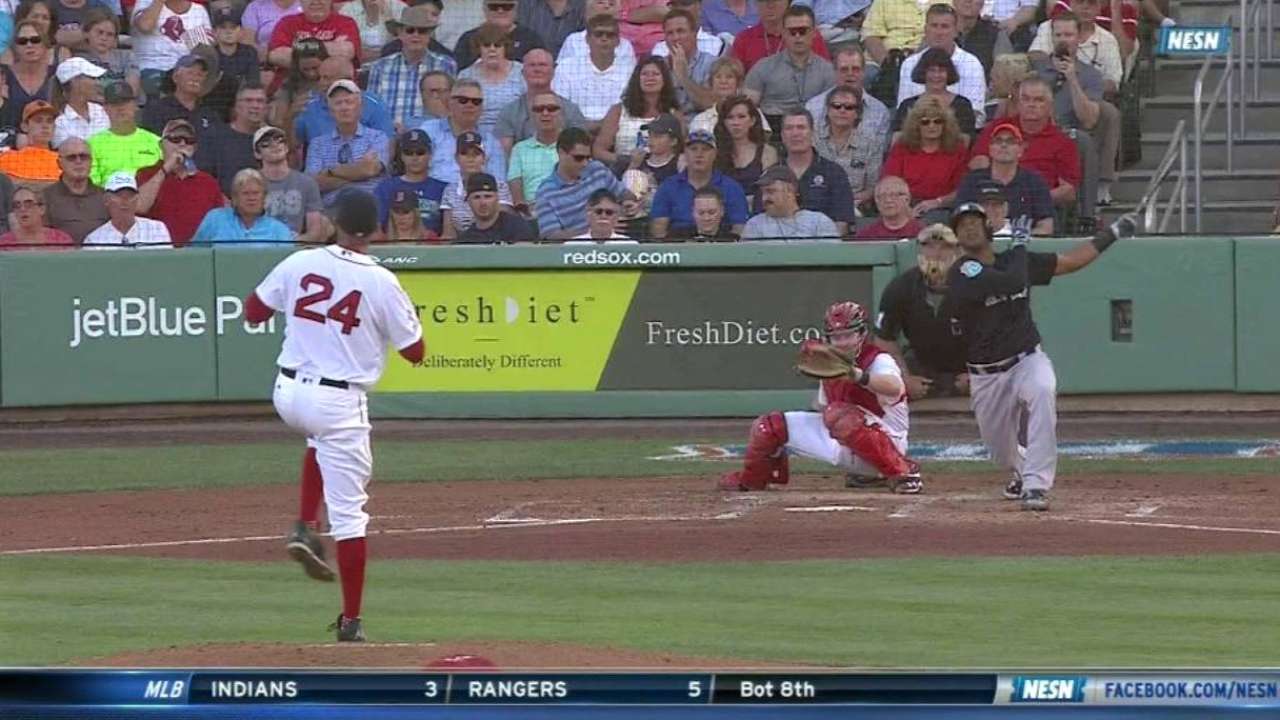 Astros back in action: HOU @ PHI, 1:05 p.m., MLB.TV
The Astros return to Grapefruit League play following a scheduled off-day Saturday, with left-hander Wandy Rodriguez slated to make his second start of the spring on the road against the Phillies. Rodriguez has posted a 2.25 ERA in three spring appearances.
The Phillies will counter with right-hander Jeremy Hellickson, who is competing with Aaron Nola to be the club's Opening Day starter.
Tillman goes for O's: TB @ BAL, 1:05 p.m., MLB.TV
Chris Tillman will make his second Grapefruit League start for the Orioles against the visiting Rays. Tillman missed time earlier in camp with a minor hip flexor injury. The right-hander made his spring debut Tuesday and pitched 1 2/3 innings against Toronto.
Jhan Marinez will start for the Rays, who also plan to get work for right-handers Kyle McPherson, Tyler Sturdevant, Ryan Garton, Parker Markel and Mark Sappington.
Lester, Kennedy duel: KC @ CHC, 4:05 p.m., MLB.TV
In the best starting-pitching matchup of the day, the Cubs' Jon Lester gets the ball for his second Cactus League start against the visiting Royals, who will counter with right-hander Ian Kennedy.
Lester pitched in a simulated game Tuesday that was designed for the left-hander to work on his pickoff move and defense with runners on base.
The Royals are back as a group in Arizona following two days of split-squad games, the result of a two-game exhibition series against the Rangers at the Alamodome in San Antonio.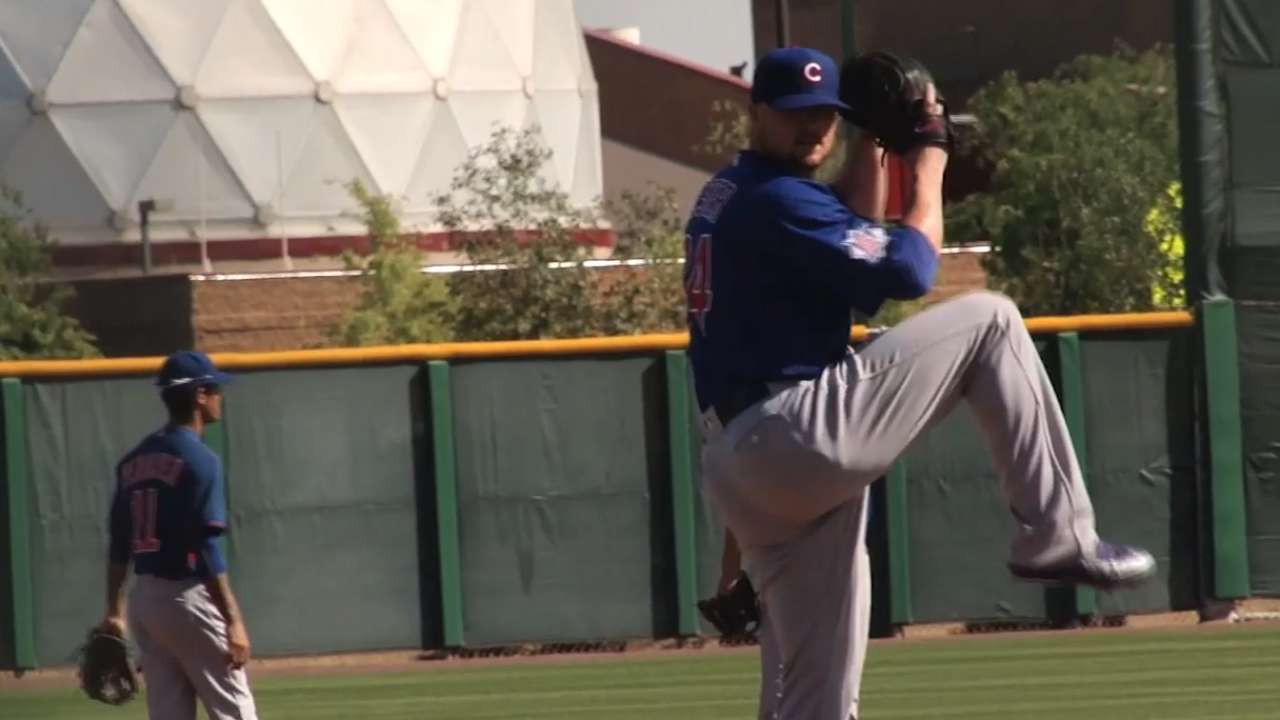 Division rivals clash: LAA @ TEX, 4:05 p.m., MLB.TV
Nick Martinez, competing for a job as the Rangers' fifth starter, gets the ball against the visiting Angels in a matchup of American League West clubs. Rangers closer Shawn Tolleson and relievers Andrew Faulkner and Tony Barnette are also scheduled to pitch.
Left-hander Andrew Heaney draws the start for the Angels. In two Cactus League outings, Heaney has a 1.80 ERA despite opposing hitters batting .350 against him.
A's get look at pitching prospect: CWS @ OAK, 4:05 p.m., MLB.TV
A's top pitching prospect Sean Manaea takes the mound for his third Cactus League start, looking to continue a successful spring. The lefty, expected to be in the Majors at some point in 2016, has posted a 1.35 ERA in three appearances.
The White Sox will give the ball to Jacob Turner, who is trying to earn a job in the rotation. Turner is in search of better results after being charged with nine runs on 12 hits in his last two starts combined.
Austin Laymance is a reporter for MLB.com. This story was not subject to the approval of Major League Baseball or its clubs.