Pillar unofficially named primary leadoff hitter
Gibbons suggests fourth-year outfielder will continue to hit first in regular season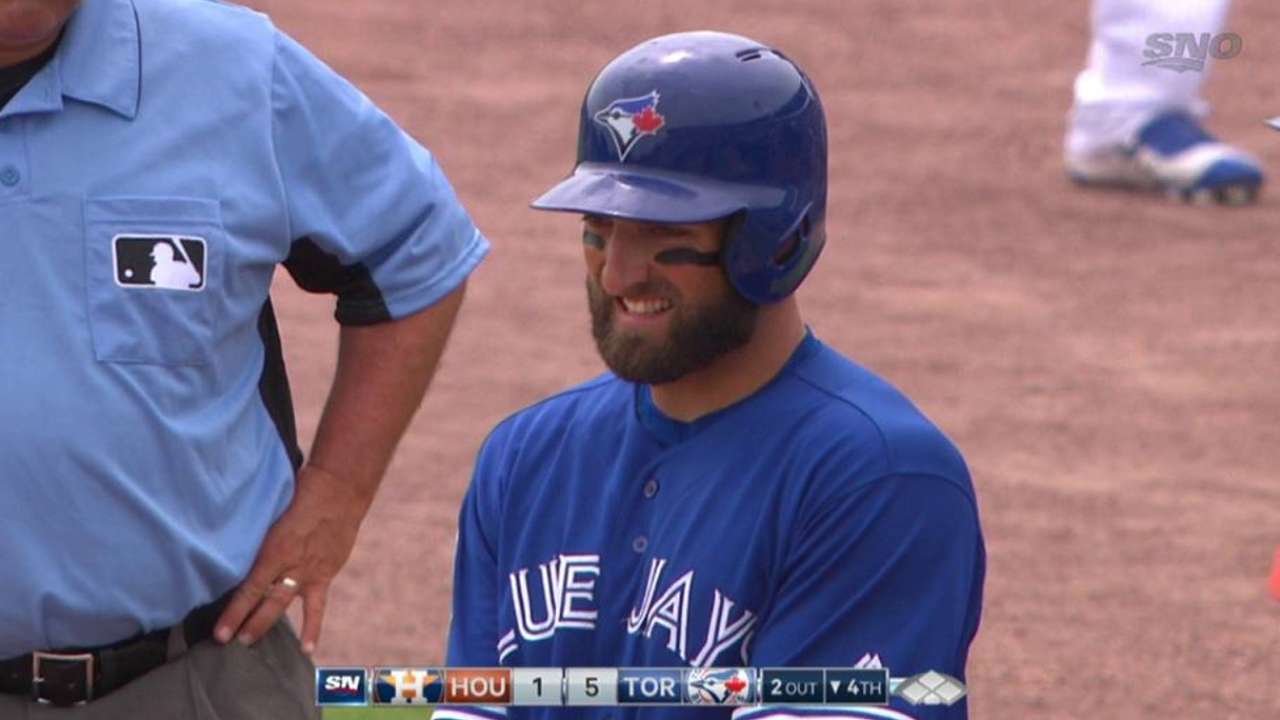 DUNEDIN, Fla. -- The Blue Jays technically haven't made it official, but outfielder Kevin Pillar will open the year as the club's primary leadoff hitter.
Toronto manager John Gibbons was asked about the leadoff situation before Saturday's rained-out game against the Phillies, and while he has played coy in the past, that wasn't the case this time.
• Spring Training: Schedule | Tickets | More info
Gibbons essentially admitted Pillar will begin the year in the leadoff spot, which is where the center fielder has hit for most of the spring. This wasn't a mystery, but it does add another piece to the Blue Jays' roster puzzle.
"We haven't announced anything, but we've been pretty much running one guy," Gibbons said. "I don't know if that means anything. ... That was sarcasm."
Toronto has been pondering its leadoff situation since the club dealt outfielder Ben Revere to the Nationals for right-hander Drew Storen during the offseason. Troy Tulowitzki spent some time in the role last year, but he was ruled out for the job this spring and will instead hit fifth behind Edwin Encarnacion.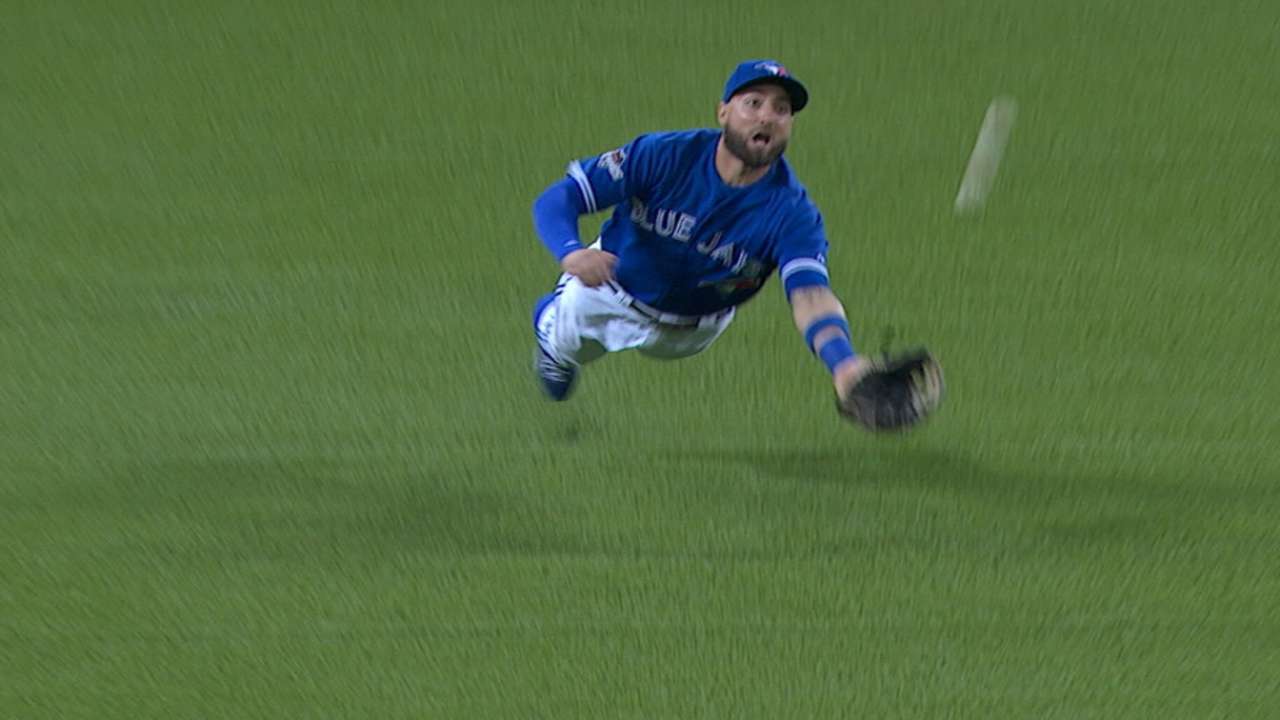 When the Blue Jays opened camp last month, Gibbons did mention that Michael Saunders might be a possibility, but his candidacy never really surfaced. Whenever Toronto had most of its regulars in the lineup, it was Pillar who received all of the at-bats in the leadoff spot.
Pillar's continued presence hitting first eliminated whatever uncertainty remained and to his credit, after a slow start, the 27-year-old has turned things around with two doubles and a triple in 30 at-bats. Overall, Pillar is hitting .233 with a .648 OPS in 11 games.
"He's hitting a lot better than what his numbers show," Gibbons said. "He's hitting the ball a heck of a lot better than that. I think his swing looks better, he has more balance at the plate, he's under control. I think he's going to have a huge year."
The real key to Pillar's upcoming stint as a leadoff hitter will come down to his ability to get on base. The fourth-year outfielder has struggled at times with a career mark of .303 in 804 at-bats, which is mostly related to a low walk rate.
Pillar is coming off a year in which he hit .278 with a .314 on-base percentage. Gibbons remains optimistic those numbers will be increased this year, and he also likes the speed that Pillar will bring to the top of the order, even if that doesn't result in a lot of stolen bases with Josh Donaldson, Jose Bautista and Encarnacion hitting behind him.
"He's aggressive, I don't want him going up there thinking about that," Gibbons said of the walks. "When you have Donaldson and Bautista hitting behind you, they're going to come after you so the walks from that end, in a lot of ways, are going to be limited. I think that plays into his hand.
"He's done it in the Minor Leagues, he has been very good at it ... and he creates havoc on the bases. He's the one guy, in our lineup, that can make some things happen on the bases, we don't have a lot of speed."
Gregor Chisholm is a reporter for MLB.com. Follow him on Twitter @gregorMLB and Facebook, and listen to his podcast. This story was not subject to the approval of Major League Baseball or its clubs.