Prospects to watch in WBC qualifiers
Padres' Guerra, Cubs' Sosa among young players representing their country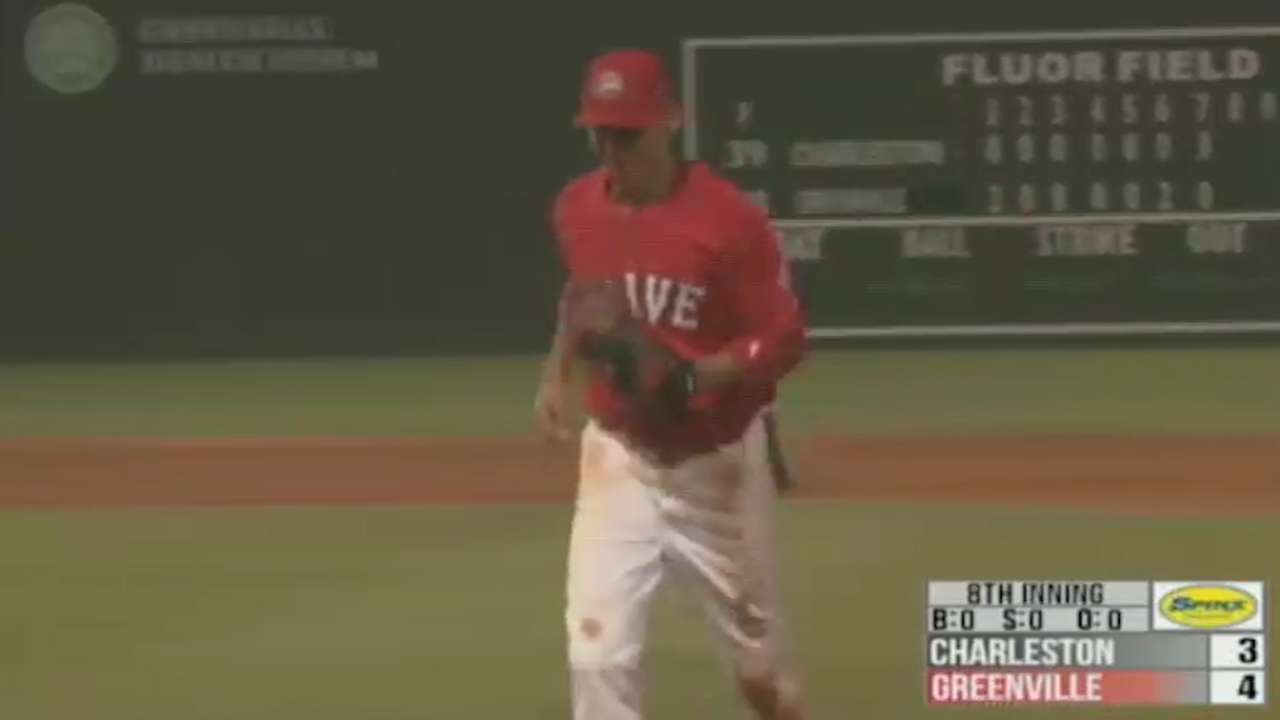 Several of Major League Baseball's best young prospects will hit pause on Spring Training this weekend due to their involvement in qualifying games for the 2017 World Baseball Classic. The full tournament will begin next spring, but this weekend's qualifying rounds will be streamed live on MLB.com.
Panama will host one round of qualifying, and it boasts a pair of top-rated prospects in shortstops Javier Guerra and Edmundo Sosa. Guerra is the San Diego Padres' No. 2 and the No. 58 overall prospect in baseball according to MLB Pipeline, and Sosa is No. 5 in the Cardinals' farm system.
Here's a look at the top prospects on rosters of the teams playing in this weekend's qualifiers:
Jairo Beras, OF, Nicaragua: The No. 6 in the Rangers' system, Beras is a power-hitting outfielder. The 21-year-old hit .291 with nine home runs in 88 games for Hickory in the Class A South Atlantic League.
Alex Blandino, 2B, Nicaragua: Blandino, a California native whose father grew up in Nicaragua, is the No. 8 prospect in Cincinnati's farm system. The No. 29 overall pick in the 2014 MLB Draft, Blandino hit a combined .278 with 10 home runs at two levels last season. But he struggled to a .235 average in 30 games for Double-A Pensacola.
Javier Guerra, SS, Panama: The 20-year-old was acquired from Boston in a November trade for All-Star closer Craig Kimbrell. Guerra broke out last season by batting .279 with 15 home runs for Class A Greenville.
Luis Guillorme, SS, Spain: The No. 15 prospect in the Mets' organization is the only highly ranked player in action for Spain. Guillorme, a shortstop and a native of Davie, Fla., hit .318 last year for Class A Savannah. The 21-year-old walked 54 times and drove in 55 RBIs in 122 games for Savannah.
Harold Ramirez, OF, Colombia: The No. 6 prospect in the Pirates' organization batted a career-best .337 with a .399 on-base percentage for Clas A Advanced Bradenton last season. Ramirez, a native of Cartagena, stole 22 bases but was caught stealing 15 times in 80 games.
Edmundo Sosa, SS, Panama: Sosa, who turned 20 on March 6, hit .300 with a .369 on-base percentage for Johnson City in the Rookie-level Appalachian League in 2015. He had 19 extra-base hits in 49 games for Johnson City.
Qualifier 2: Mexicali
Thu., 3:30 p.m. ET -- Germany vs. Nicaragua
Thu., 10:30 p.m. ET -- Czech Republic vs. Mexico
Fri., 3:30 p.m. ET -- Czech Republic vs. TBD
Fri., 10:30 p.m. ET -- TBD vs. TBD
Sat., 9 p.m. ET -- TBD vs. TBD
Sun., 10 p.m. ET -- TBD vs. TBD
Qualifier 3: Panama City
Thu., 2 p.m. ET -- Colombia vs. Spain
Thu., 9 p.m. ET -- France vs. Panama
Fri., 2 p.m. ET -- France vs. TBD
Fri., 9 p.m. ET -- Panama vs. TBD
Sat., 9 p.m. ET -- TBD vs. TBD
Sun., 7 p.m. ET -- TBD vs. TBD
Spencer Fordin is a reporter for MLB.com. This story was not subject to the approval of Major League Baseball or its clubs.