Gardner to make debut; Alvarez set to face old mates
Jays-Yanks and Bucs-O's part of 9-game MLB.TV slate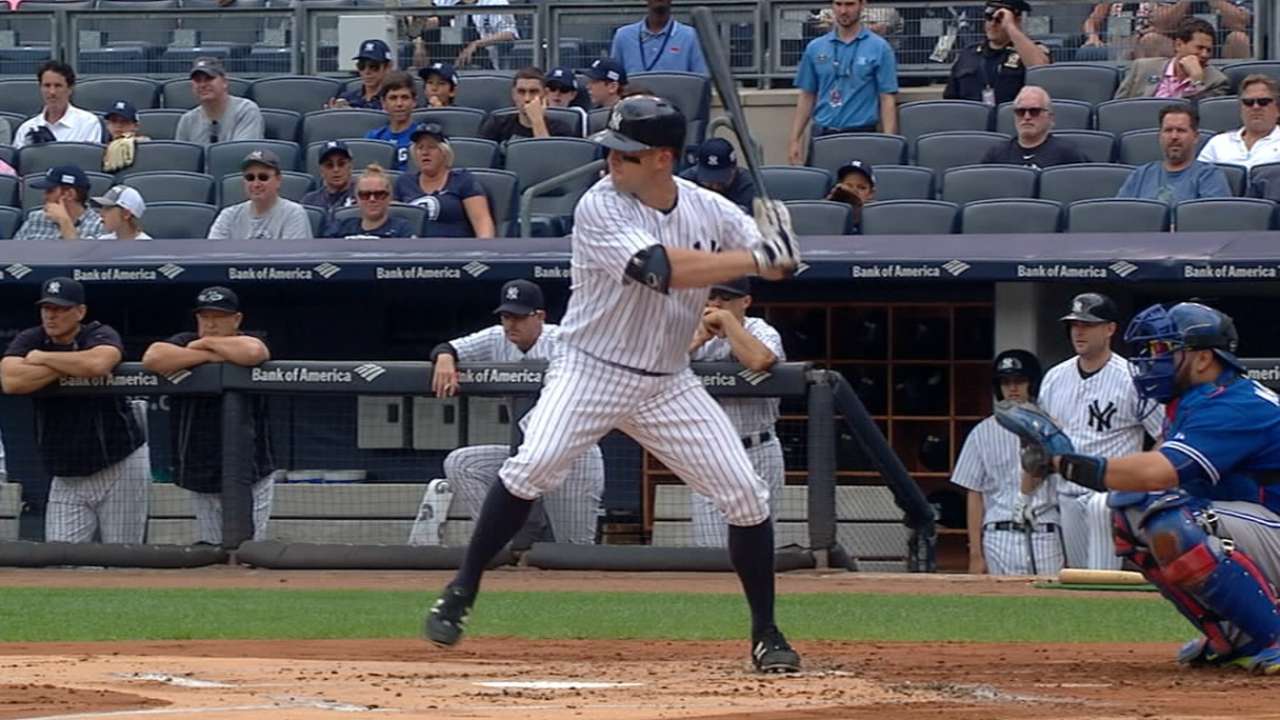 Yankees outfielder Brett Gardner is set to make his Grapefruit League debut tonight against the visiting Blue Jays at George M. Steinbrenner Field in one of nine Spring Training games that will available live today on MLB.TV.
Gardner is coming back from a deep bone bruise in his left wrist that has kept him behind the rest of the Yankees' position players in camp. The injury was a holdover from the American League Wild Card Game against the Astros, which saw Gardner crash into the outfield wall at Yankee Stadium.
"It's been a little while, but I've still been here getting my work in and I feel great," Gardner said Tuesday. "I'm ready to get some live ABs. I'm excited to get out there in a real game with the defense out there."
Luke Gregerson, who earned the save for the Astros in that AL Wild Card Game, will also make his spring debut today.
Here's what to watch for throughout the day (all times ET).
Gardner returns to game action: TOR @ NYY, 6:35 p.m., MLB.TV
Gardner will be in the lineup for the first time in 2016 when the Yankees host the Blue Jays under the lights. Nathan Eovaldi will start for the Bronx Bombers in his second Grapefruit League appearance. Eovaldi faced the Blue Jays on Thursday and retired all six batters he faced.
Drew Hutchison draws the start for Toronto as he continues to compete for a spot in the rotation. The right-hander has given up three earned runs in 6 2/3 innings this spring.
Buccos face old 'mate: PIT @ BAL, 1:05 p.m., MLB.TV
The Pirates could see a familiar face in Pedro Alvarez when they travel to play the Orioles. Alvarez, who signed with the O's this month after spending his entire career with Pittsburgh, could be in the lineup after making his Orioles debut Sunday.
Kevin Gausman will take the hill for Baltimore in his second Grapefruit League start. Meanwhile, Juan Nicasio will start for the Pirates as he continues to stretch out his arm in his fourth appearance of the spring.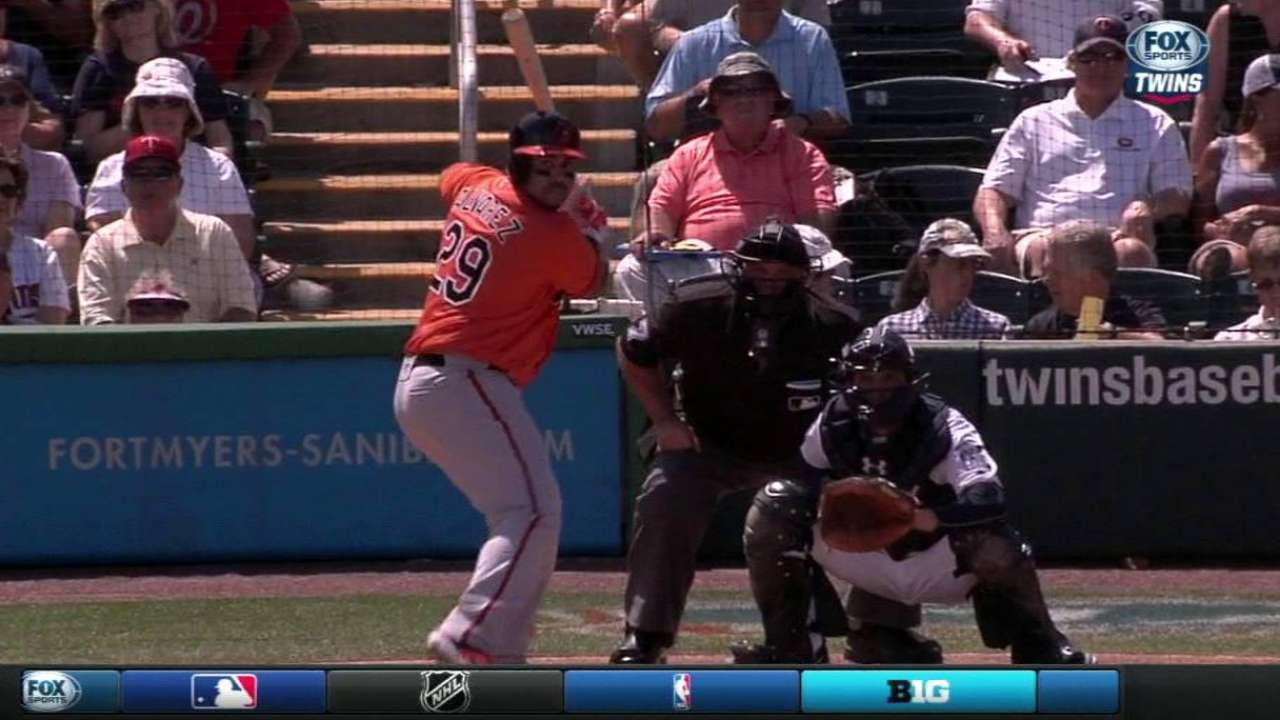 Jobs on the line: LAA @ CLE, 4:05 p.m., MLB.TV
Indians right-hander Cody Anderson will look to continue his impressive spring showing when he starts against the visiting Angels. Anderson, competing for a spot in the Tribe's rotation, has displayed strong velocity early in camp and has recorded seven strikeouts in eight innings over three appearances.
Meanwhile, Nick Tropeano takes the ball for the Angels as he looks to solidify his spot as the club's No. 5 starter. Tropeano has been charged with three runs on four hits in 4 2/3 innings this spring.
Rodon looks to stay strong: CWS @ MIL, 4:05 p.m., MLB.TV
Carlos Rodon seeks to continue a very strong beginning to the spring when he makes his third Cactus League appearance in a road start against the Brewers. Rodon is 2-0 with a 0.00 ERA in seven innings.
The Brewers are back in action after an off-day Tuesday. Matt Garza will look for better results in his third start after allowing a home run in each of his two outings.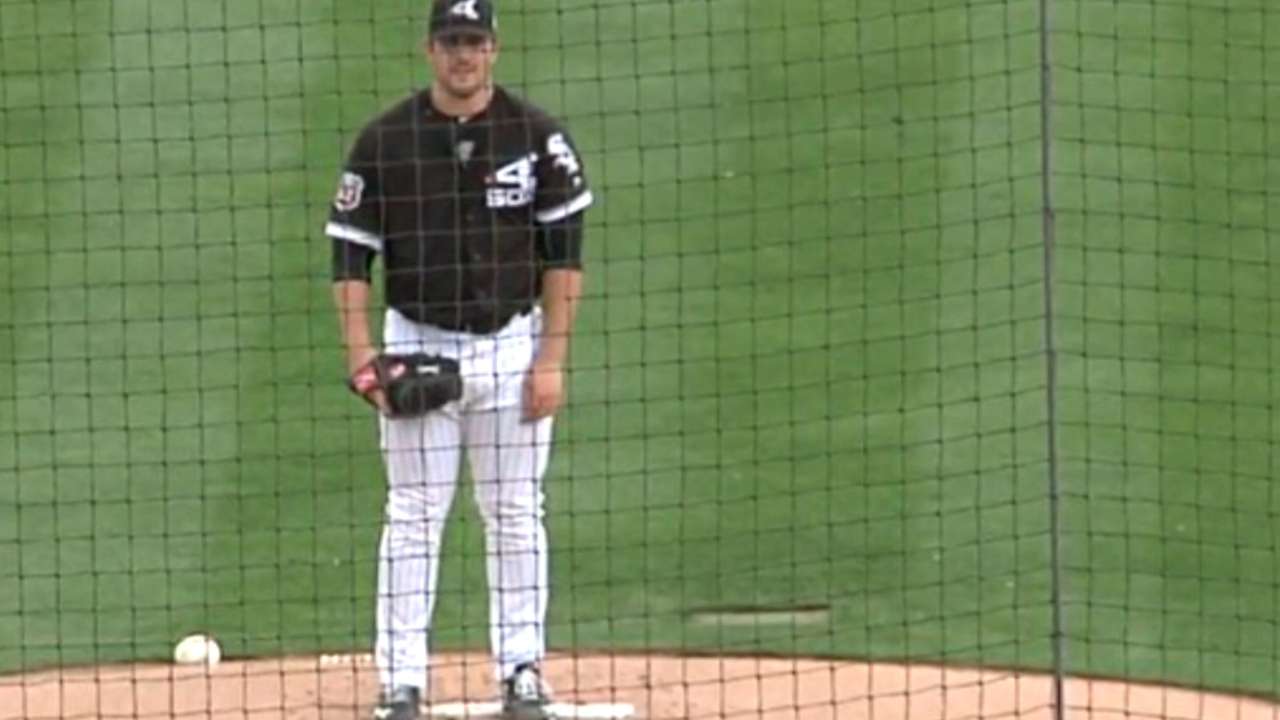 Shark sighting: SF @ SEA, 4:10 p.m., MLB.TV
The Giants return to the field following their lone scheduled off-day of Spring Training. Jeff Samardzija will make his fourth Cactus League start and second straight against the Mariners. Samardzija allowed three runs on six hits in four innings against Seattle on Friday.
The Mariners will hand the ball to veteran Hisashi Iwakuma for his third start of the spring. Iwakuma, the club's No. 2 starter, has given up just one hit and one walk in five shutout innings this spring. Left-hander Mike Montgomery will also pitch for the Mariners as he gets the first taste of his new relief role.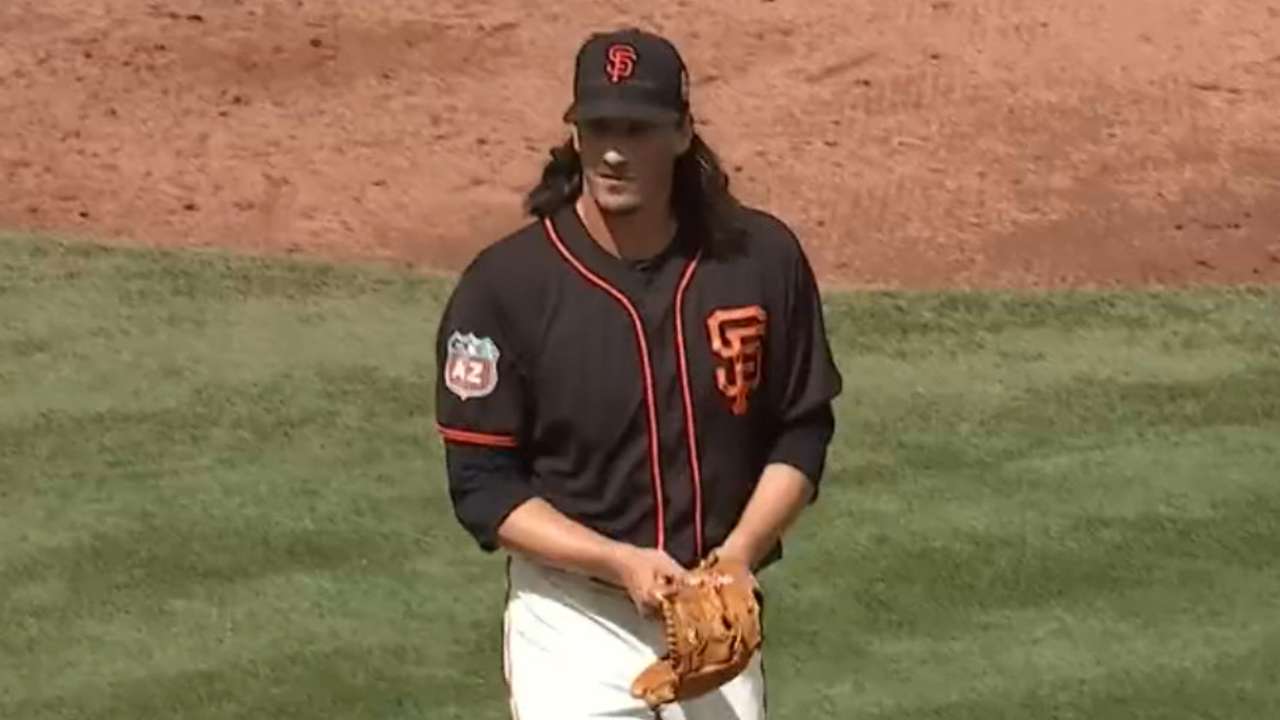 Buchholz goes for Boston: BOS @ MIN, 7:05 p.m., MLB.TV
The Red Sox will send Clay Buchholz to the mound when they go on the road to play the Twins under the lights. Steven Wright will also pitch for the Sox as he competes for a spot in either the rotation or the bullpen. Setup man Koji Uehara will also get some work in his second Grapefruit League appearance.
The Twins, who had an off-day Tuesday, will hand the ball to Kyle Gibson for his third start of the spring.
Tomas hopes to play: CIN @ ARI, 9:40 p.m., MLB.TV
The D-backs return to action after an off-day to host the Reds. Patrick Corbin will start for the D-backs, who are optimistic that outfielder Yasmany Tomas can return to the lineup after nursing a sore left knee.
The Reds will send Jon Moscot to the mound for his fourth Cactus League start. The right-hander has an 8.31 ERA this spring and allowed four runs in 3 2/3 innings in his last outing.
Austin Laymance is a reporter for MLB.com. This story was not subject to the approval of Major League Baseball or its clubs.