Maeda delivers calm to rotation uncertainty
Right-hander charged with two unearned runs in latest outing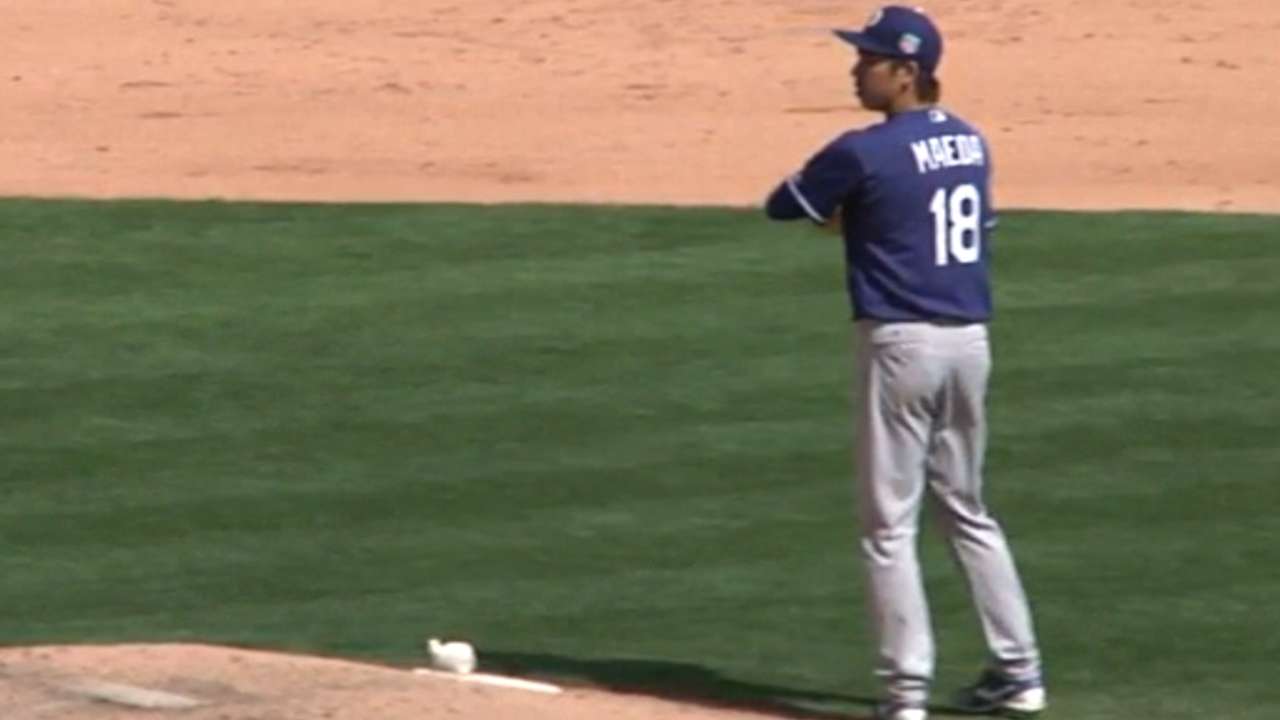 PHOENIX -- With the Dodgers' starting rotation under increasing scrutiny, Kenta Maeda turned down the heat a little on Tuesday.
One day after Scott Kazmir's shaky "B" game outing and nearly two weeks after the loss of Brett Anderson to back surgery, Maeda pitched 3 2/3 innings against the White Sox, with both runs charged to him unearned. He wasn't overwhelming, but he kept the Dodgers in a game they eventually lost, 8-6.
Dodgers hit 4 home runs; Maeda goes 3 2/3
"I thought my quality of pitches was getting better," said Maeda. "I'm where I expect to be and will continue to get better."
Maeda was removed after running his pitch count up to 60, and catcher A.J. Ellis said he was pleased that Maeda improved as the game progressed.
"He made big pitches when he had to," said Ellis. "He did a great job. He's fun to catch because he can do so many different things. His fastball up in the zone can really be enticing."
Maeda's velocity was in the low 90s, and Ellis said the pitcher should gain confidence by the way White Sox batters reacted to his pitches.
"That's their Opening Day lineup," said Ellis. "The trick for him will be when he faces opponents multiple times."
Ken Gurnick is a reporter for MLB.com. This story was not subject to the approval of Major League Baseball or its clubs.