MLB.com Columnist
Fred Zinkie
Buyer beware: 10 players to be wary of in fantasy
Some players have real life value that doesn't translate on draft day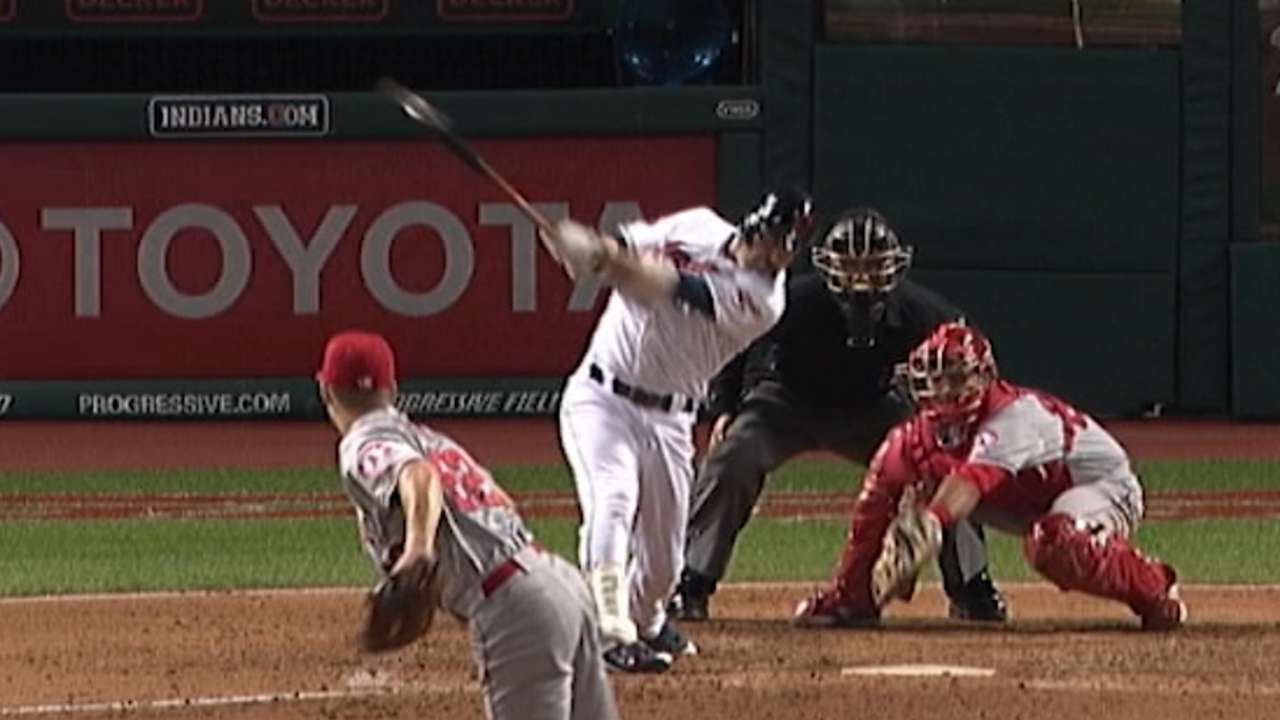 Each spring, hungry fantasy owners spend countless hours in search of sleeper selections.
Doing so is quite key, as the value of a diamond in the rough can be extremely high.
But equally important is the process of avoiding "coal," players who don't put up stats commiserate with their draft slots.
The following 10 men will likely have value in 2016, both in the real-life and fantasy realms. However, they make MLB.com/fantasy's annual "Buyer Beware" list because they are being overvalued in roto and head-to-head leagues this month.
Get MLB.com's official fantasy cheat sheet
Salvador Perez, catcher (Royals): Perez has played 143 regular-season games on average across the past three seasons, and the large workload may be taking a toll on his offensive skills. Already an impatient hitter, the backstop has seen his on-base percentage steadily decline from .361 during his rookie '11 campaign to .280 last season. The reigning World Series MVP has respectable pop, but he should not be one of the first five catchers off fantasy draft boards.
Safe to draft in: 13th round of 12-team-league draft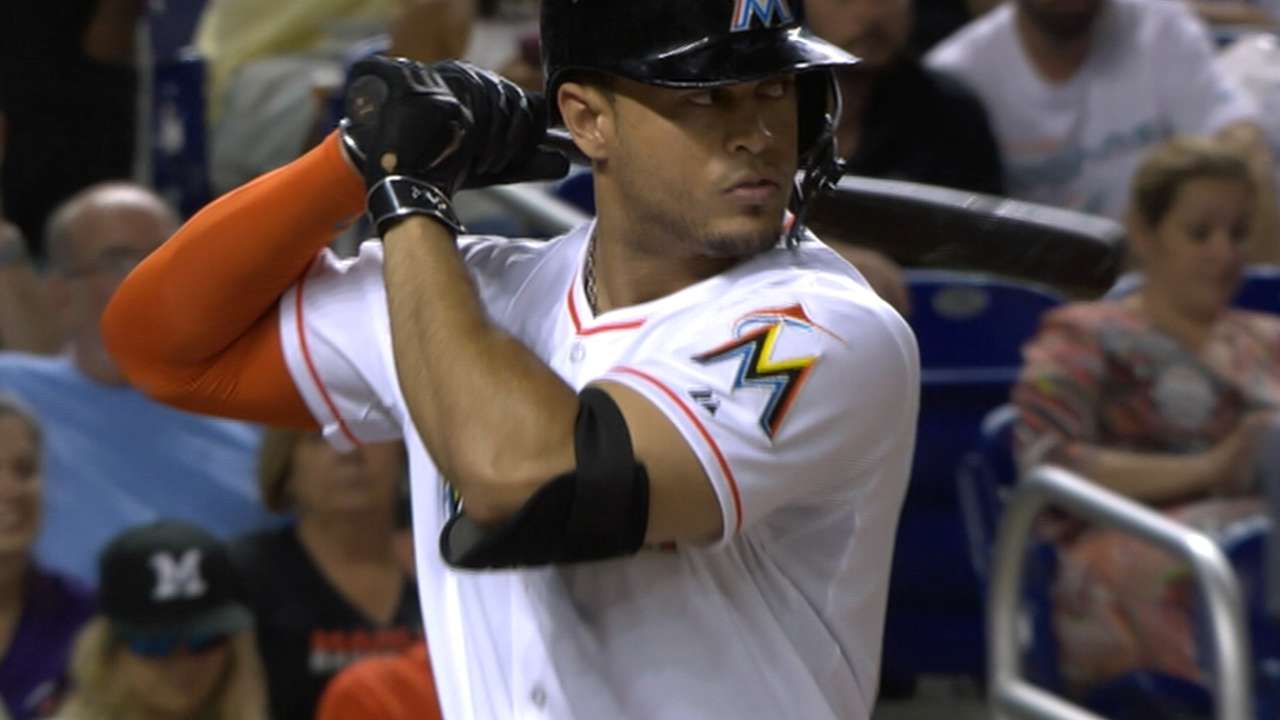 Joey Votto, first baseman (Reds): After posting an outstanding .362/.535/.617 slash line in the second half of '15, Votto is being picked in the third round of many mixed-league drafts. Although no one will question Votto's supremacy among big league batters, his outlook in standard fantasy formats is less rosy given his extremely patient approach and unimpressive supporting cast. The native Canadian last reached the 30-homer mark in '10 and has not driven in more than 80 runs since '11. Without a reversal in these departments, he will remain outside the second tier of fantasy first basemen.
Safe to draft in: 4th round of 12-team-league draft
MLB.com Fantasy Player Preview: Outlooks on more than 800 players
Jason Kipnis, second baseman (Indians): Despite having totaled only 15 homers and 34 steals across the past two seasons, Kipnis is being valued by owners on draft day this spring. The second baseman will likely see limited RBI opportunities given his spot atop the Indians' lineup, meaning he will need to exceed 10 long balls and 20 steals to make a significant impact in mixed formats.
Safe to draft in: 13th round of 12-team-league draft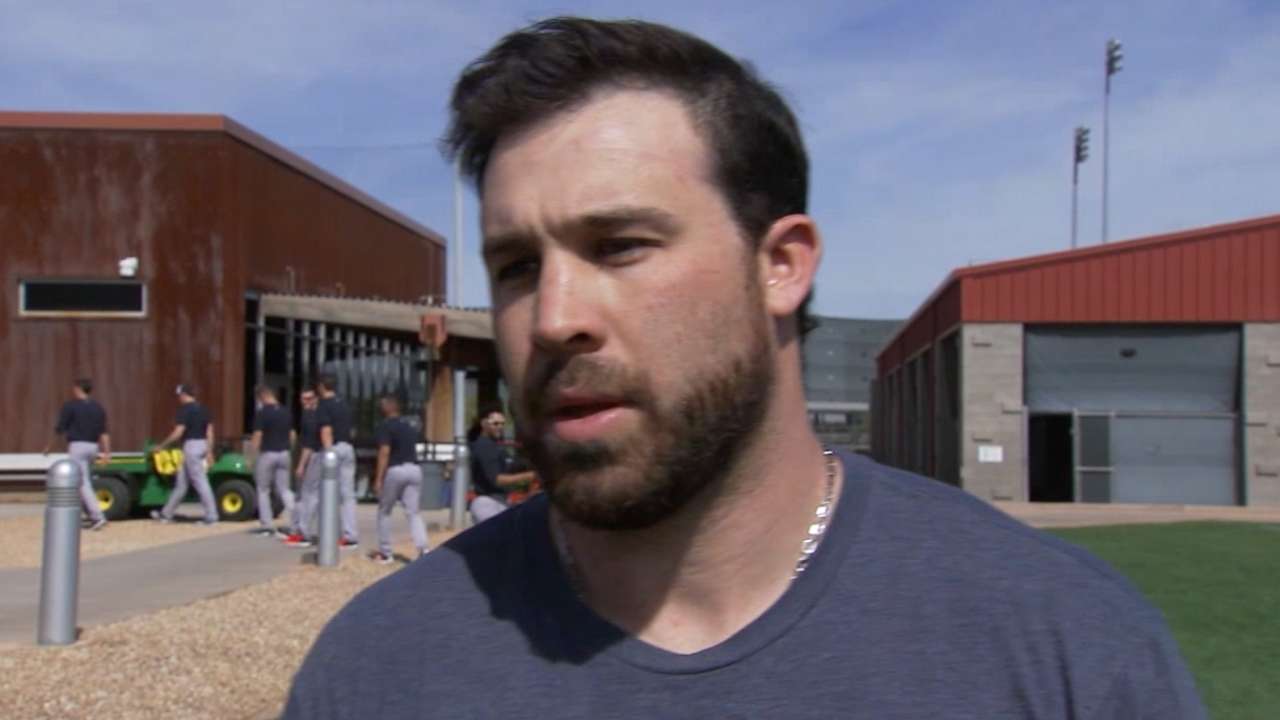 Troy Tulowitzki, shortstop (Blue Jays): Tulo has long been counted on to excel when healthy, with an annual disabled-list stint all but a fait accompli. But the shortstop now comes with an added element of risk on draft day, as he is no longer a resident of hitter-friendly Coors Field. True, Toronto's Rogers Centre is hitter-friendly in its own right, but Tulowitzki hit .250 with four homers in 88 at-bats there last year and should no longer be taken as one of the first three shortstops in fantasy.
Safe to draft in: 7th round of 12-team-league draft
Maikel Franco, third baseman (Phillies): After hitting .280 with 14 homers and 50 RBIs across 304 at-bats in his rookie season (and following that up with a strong spring), Franco is being drafted among the top-10 fantasy third basemen right now. The Phillies youngster is undoubtedly powerful, but he could struggle to top last year's long ball pace given his high ground-ball rate. Moreover, the Phillies' rebuilding lineup will not do him any favors in the RBI or runs-scored departments.
Safe to draft in: 10th round of 12-team-league draft
Yasiel Puig, outfielder (Dodgers): Puig has contributed to many disappointing fantasy squads in the past two seasons, and not even Nostradamus could predict with confidence that said trend will end in '16. Despite his tantalizing upside, the native Cuban has yet to tally 20 homers, 12 steals or 70 RBIs in a single campaign.
Safe to draft in: 12th round of 12-team-league draft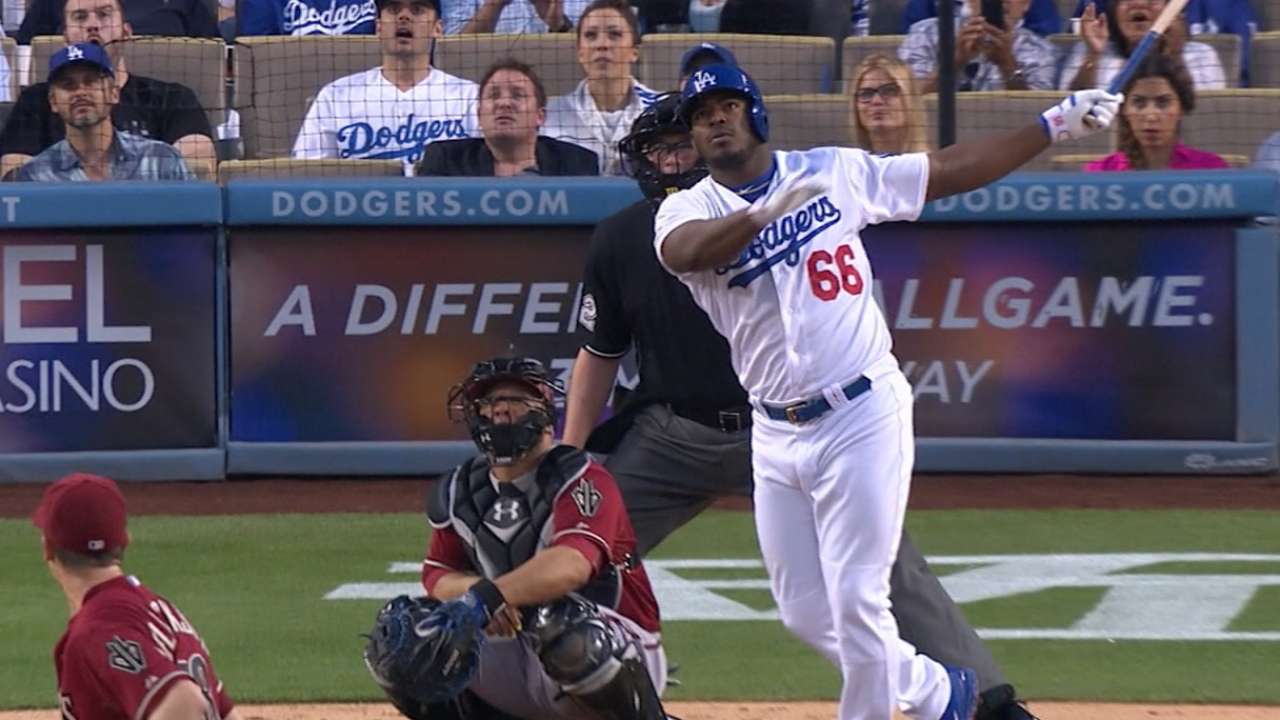 Carlos Gonzalez, outfielder (Rockies): CarGo belted 40 long balls last season, so his inclusion on this list may raise some eyebrows at first glance. But many fantasy owners will remember his near-annual battle with the injury bug and the fact that the outfielder was held under 27 homers and 136 games in every season from 2011-14. No longer an asset in the batting-average or steals departments, the 30-year-old would be a marginal mixed-league asset if his injury woes were to resurface in '16.
Safe to draft in: 8th round of 12-team-league draft
Felix Hernandez, starter (Mariners): Last season, 31 starters posted a sub-3.50 ERA across more than 160 innings. King Felix was not one of them. In fact, the longtime fantasy ace has recorded a sub-3.00 ERA just once in the past five campaigns. Perennially among baseball's top innings eaters, the soon-to-be 30-year-old has arguably begun to show signs of wear. Given that, as well as his lifetime 1.17 WHIP, the righty should be viewed as a low-end No. 2 option in mixed leagues.
Safe to draft in: 7th round of 12-team-league draft
Jordan Zimmermann, starter (Tigers): Zimmermann finished '15 with his highest ERA (3.66) and WHIP (1.20) of the past half-decade after dealing with a mild dip in velocity. Looking ahead, the right-hander will face a new challenge this year: deep American League lineups with the designated-hitter slot. Given his lack of strikeout stuff, the 29-year-old could become an average mixed-league hurler if his ERA pushes even slightly closer to 4.00.
Safe to draft in: 15th round of 12-team-league draft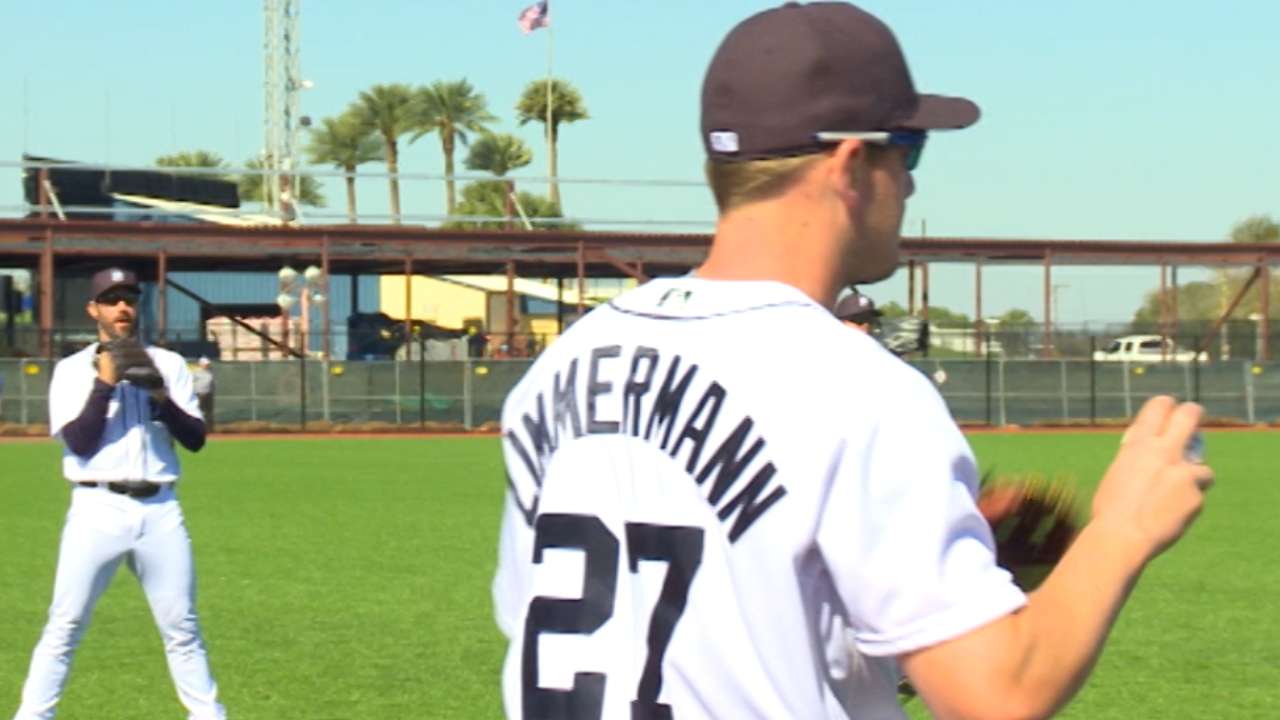 Steve Cishek, reliever (Mariners): Even though he has been anointed as the Mariners' Opening Day closer, Cishek is not a lock to help mixed-league teams in '16. The right-hander struggled a great deal last season, as evidenced by a 1.48 WHIP that was not inflated by poor batted-ball fortune. With elite setup man Joaquin Benoit waiting in the wings, Cishek cannot afford to blow multiple saves in April. Fantasy owners should not be shocked to see the 29-year-old Cishek on waivers in mixed formats by June, with Benoit anchoring Seattle's bullpen.
MLB.com's official closer report
Safe to draft in: 23rd round of 12-team-league draft
Fred Zinkie is the lead fantasy baseball writer for MLB.com. Follow him on Twitter at @FredZinkieMLB This story was not subject to the approval of Major League Baseball or its clubs.