'Fab Four' among Rays' first camp cuts
Cash impressed with what young group showed while at big league Spring Training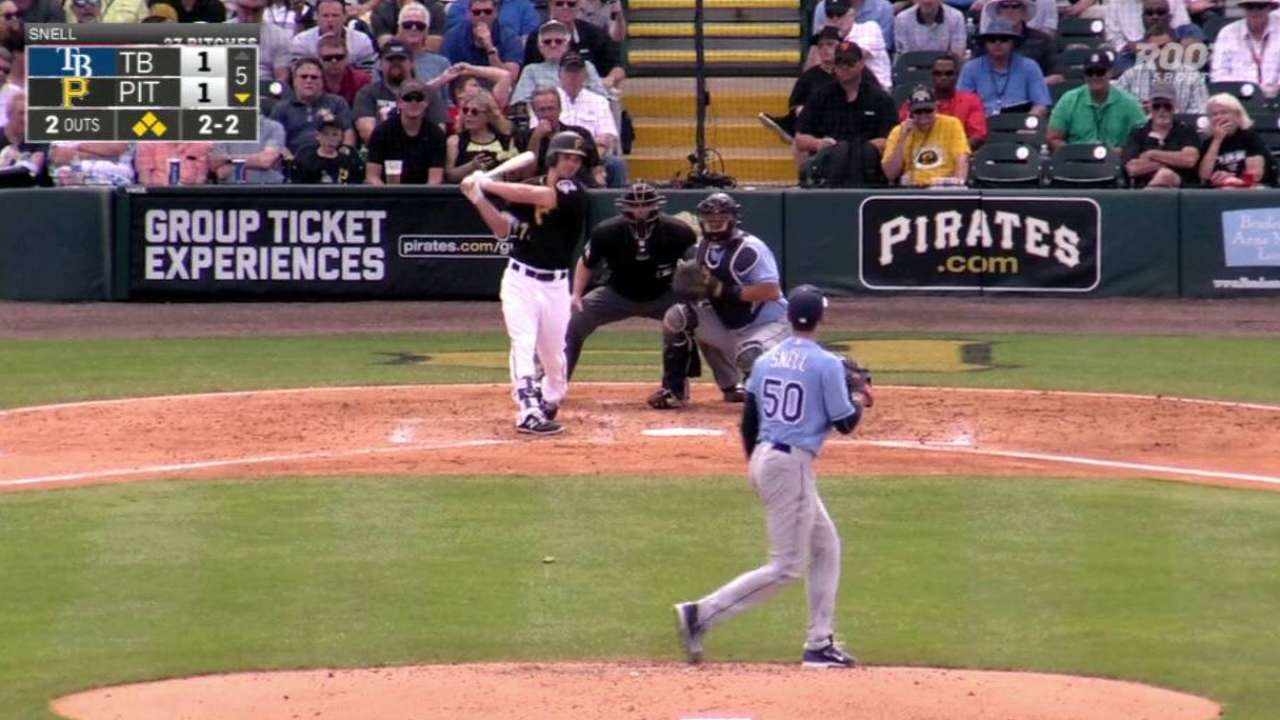 • Spring Training: Schedule | Tickets | More info
"I don't want to speak for them, but I think they appreciated the experience," Rays manager Kevin Cash said. "They got to play some. Their [Minor League] games start on the 16th, and they need to play."
As for the "Fab Four," Cash could not say enough nice things about what he saw from the talented group -- each ranked among the Rays' Top 30 prospects.
"The four young pitchers, there's a lot to be excited about," Cash said. "We've talked about it the whole camp. We expressed that to them individually. They all do a little something different. I think the most impressive thing that stood out is the way they carried themselves and the poise they showed."
Bill Chastain is a reporter for MLB.com. This story was not subject to the approval of Major League Baseball or its clubs.