Off-day reset: Where do Bucs stand in camp?
Addition of Freese, impressive play of prospects among early highlights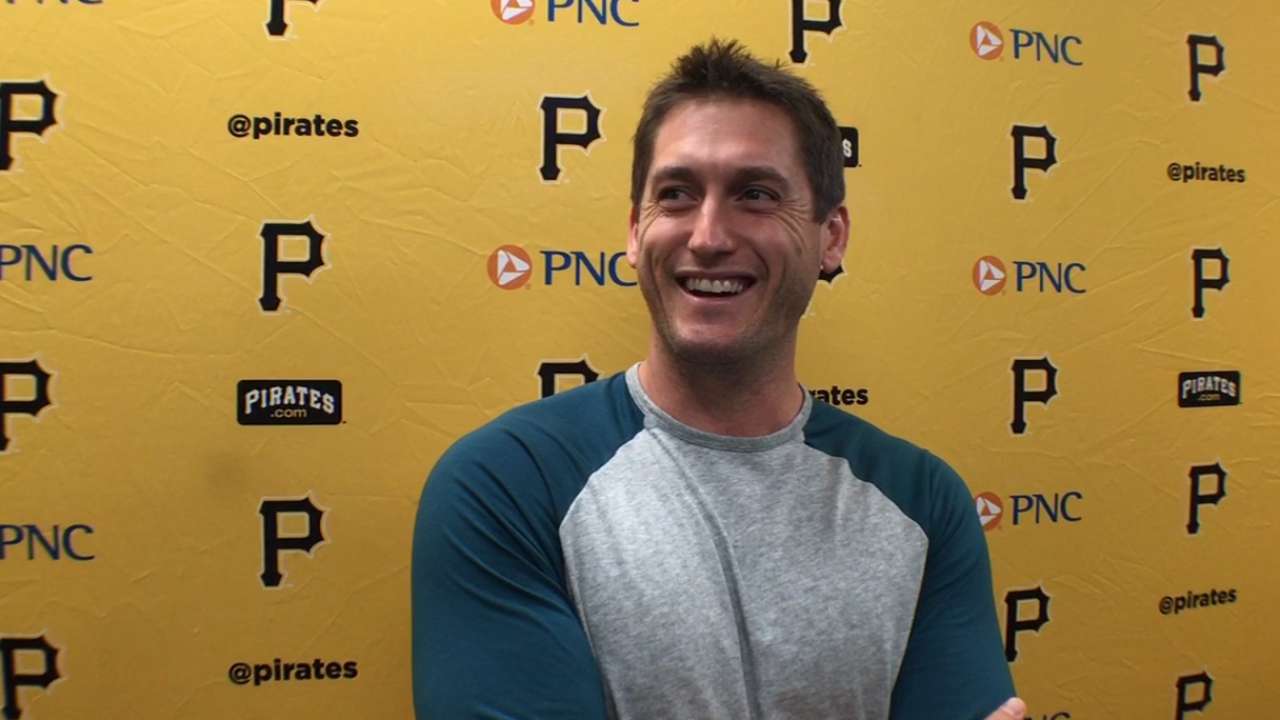 BRADENTON, Fla. -- It's been a month since the Pirate City clubhouse started filling up with pitchers, catchers and early arriving position players. In 2 1/2 weeks, Francisco Liriano will scale the mound at PNC Park to throw the first pitch of the 2016 regular season.
So this, a scheduled off-day on the Ides of March and the middle of the Grapefruit League season, seems like the right time to look back on what's transpired thus far in Pirates camp, and to look forward at what's left to decide before the club heads north.
• Spring: Tickets | Ballpark | 40-man roster | NRIs
New face complicates roster space
The Pirates got an absolute bargain by signing third baseman David Freese on Friday to a one-year, $3 million deal. Freese will start at third in April while Jung Ho Kang works his way back, then he will spell Kang when the starter needs a day off, and potentially work as the right-handed half of the first-base platoon, as well.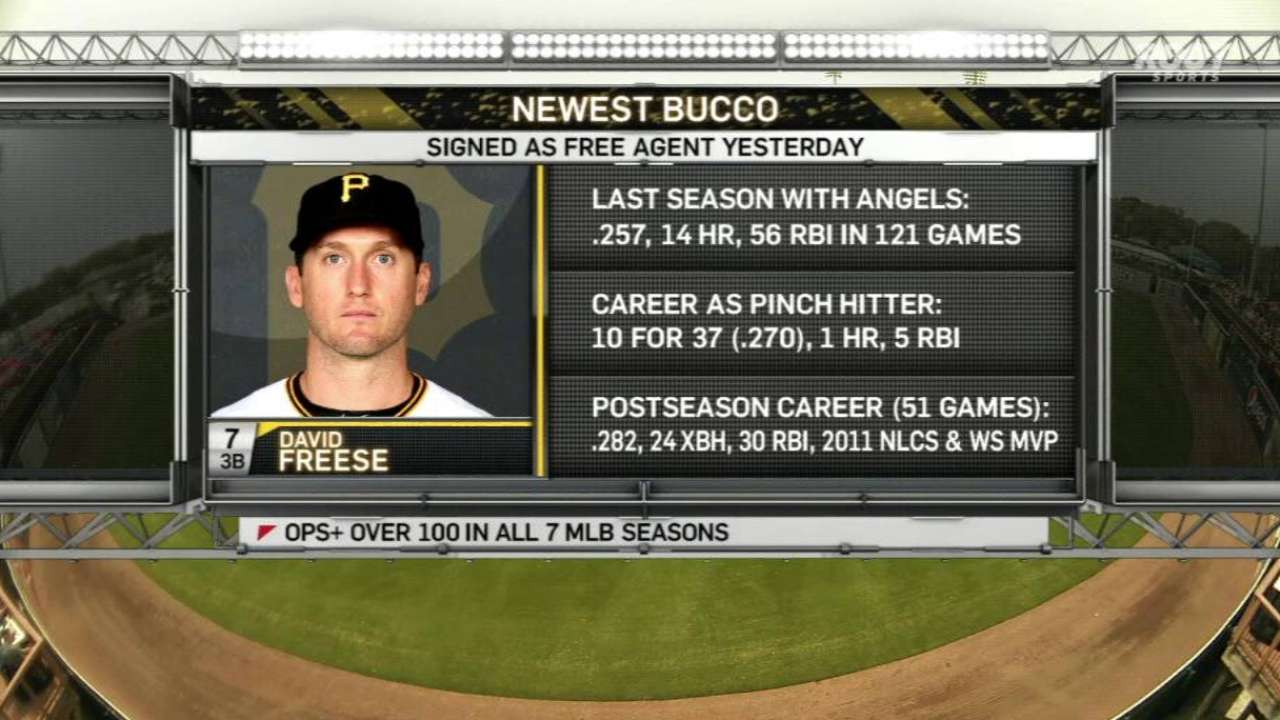 The surprising signing eliminates one of the Bucs' few position battles -- for the starting job while Kang is out -- but further muddles their potential bench picture. For now, let's assume the Opening Day bench definitely will include catcher Chris Stewart, first baseman Michael Morse and utility man Sean Rodriguez.
Does Jason Rogers still have a spot as a right-handed-hitting first and third baseman, or does Freese bump Rogers to Triple-A to start the year? What happens to Morse if Freese becomes part of the first-base platoon? It's unclear, but general manager Neal Huntington said Morse and Rogers still fit on the club.
In that case, the last spot on the Pirates' bench would come down to a decision between a true fourth outfielder (Matt Joyce? Jake Goebbert?) or another infielder such as Pedro Florimon, Cole Figueroa, Alen Hanson or Gift Ngoepe.
Who will be the last man in the bullpen?
Still to be determined. It seems clear that six spots are settled: Mark Melancon, Tony Watson, Jared Hughes, Arquimedes Caminero, Neftali Feliz and Juan Nicasio. The competition hasn't exactly thinned out for the last spot. The Bucs insist they won't carry a left-hander just for the sake of having another lefty behind Watson.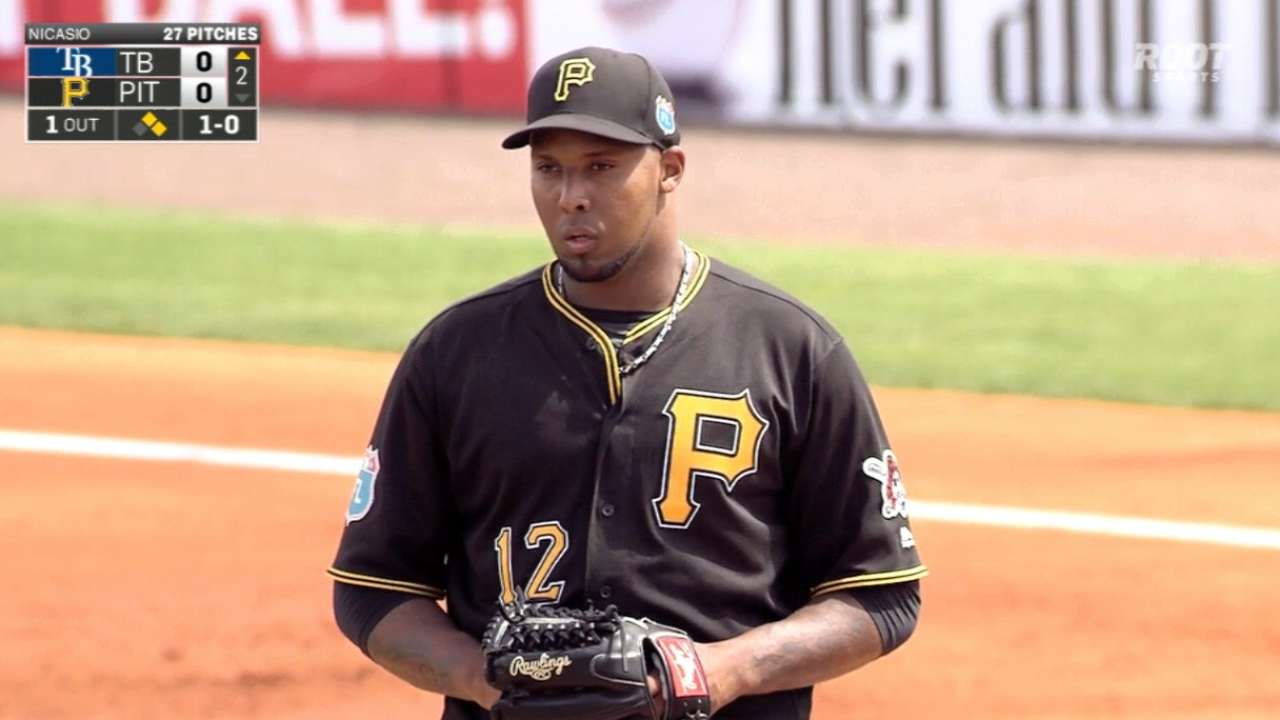 If the Pirates opt for a righty, keep an eye on hard-throwing Trey Haley (five scoreless appearances) along with more experienced options like Rob Scahill and John Holdzkom.
Veteran left-hander Eric O'Flaherty has put together four scoreless appearances since a rough spring debut. His incredible track record when healthy might make him the pick. Cory Luebke has been sidelined with a hamstring strain, though he should get on the mound soon. Kyle Lobstein, an intriguing multiple-inning option or depth starter, has made three scoreless appearances.
How's John Jaso doing at first base?
Better as the days go by. Jaso clearly puts in the time and effort -- he's been playing in games every other day and getting "work days" in between -- and he's a good enough athlete to handle the position. His first game there was a little shaky, but he hasn't had any memorable misplays since then.
Pitchers turning heads
Jeff Locke deserves a nod here, because he truly seems pleased with his revamped windup. Ryan Vogelsong has pitched well in two of his three outings, including Monday's start against the Red Sox.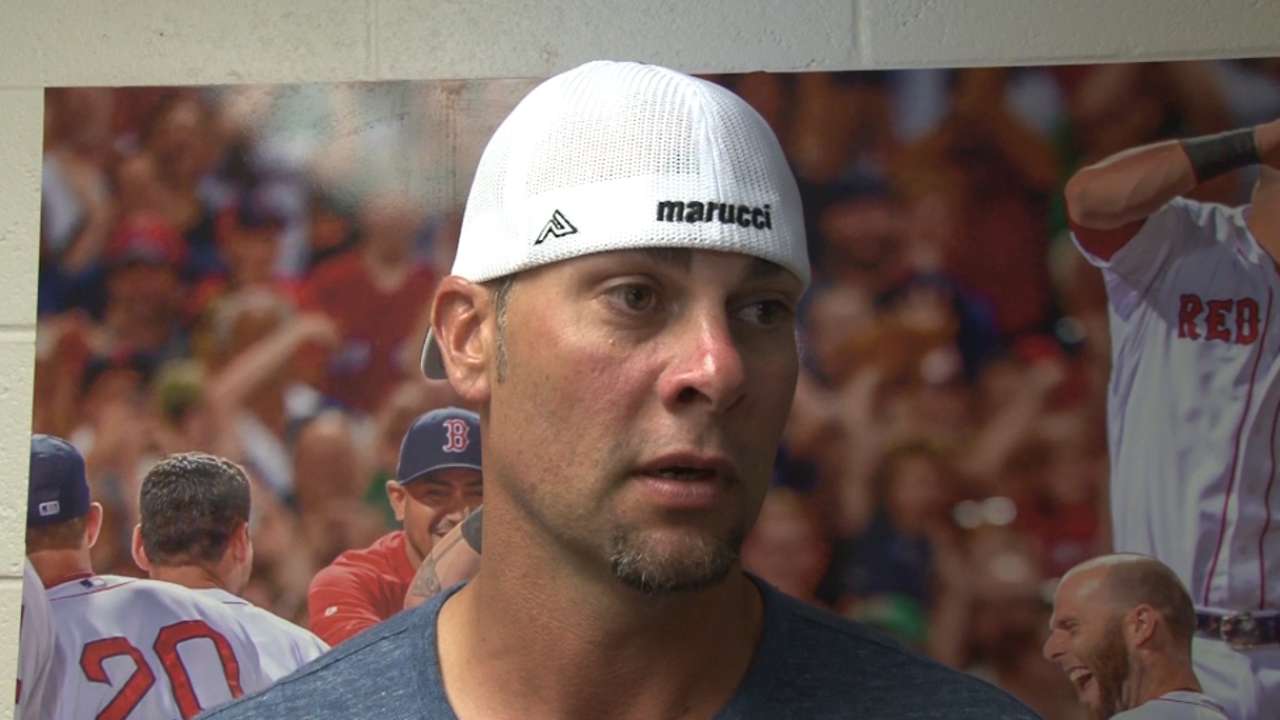 Nicasio is an intriguing arm. A former starter who pitched well out of the Dodgers' bullpen last year, Nicasio is being stretched out like a starting pitcher. Over three scoreless appearances thus far, he's shown an impressive three-pitch mix while racking up six strikeouts in six innings.
Nicasio likely will end up in the bullpen as a swing man, and he might be the Bucs' first option if they need a sixth starter early on this season.
Prospects on parade
Manager Clint Hurdle said it himself: This is the most near-ready group of prospects he's seen in big league camp since he joined the Pirates. Huntington said Triple-A Indianapolis will have a "fun" roster, and indeed the Indians should be loaded with young talent.
As Opening Day draws nearer, the focus will shift entirely to the big league club's position battles, roster construction, lineup order and so on. But the first few weeks served as a reminder that as good as the Bucs have been the past few years, the future may be just as bright.
Adam Berry is a reporter for MLB.com. Follow him on Twitter at @adamdberry. This story was not subject to the approval of Major League Baseball or its clubs.