Edwin-Blue Jays deal talks reportedly slowed
Toronto star open to agreement, but potential length of contract may be sticking point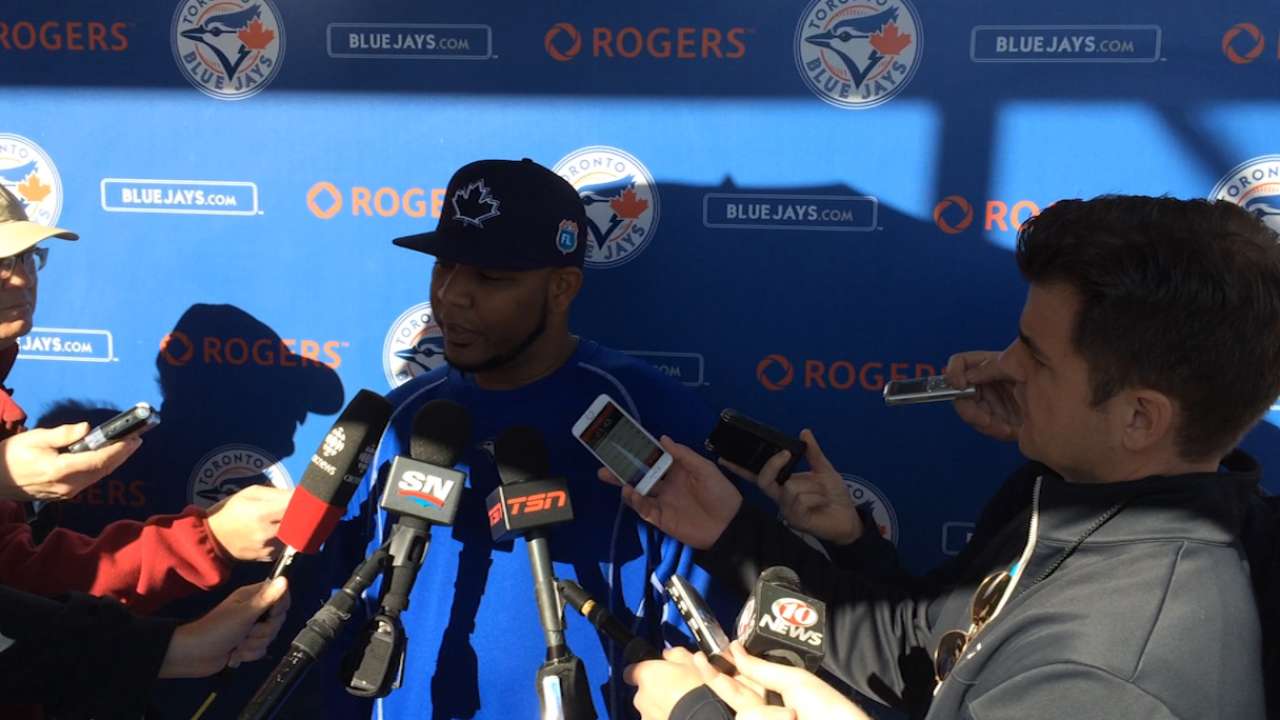 The Blue Jays and slugger Edwin Encarnacion have reportedly reached an impasse in recent contract negotiations, according to Enrique Rojas of ESPN Deportes.
The club has not commented on the report.
Encarnacion, set to become a free agent following the upcoming season, expressed that there has been little-to-no progress in those discussions. Though the 33-year-old designated hitter and first baseman said he remains open to reaching an agreement, he acknowledged that he seems more likely to hit the open market come next offseason.
• Encarnacion further delayed by oblique injury
At this point, the key issue holding up negotiations seems to be the potential length of any new deal. While the Blue Jays are seemingly hesitant to ink a long-term deal, Encarnacion reportedly said, in his native Spanish, that he is seeking a contract of "four or five years."
Encarnacion has averaged 38 home runs and 106 RBIs per year over the last four seasons, including a 39-homer, 111-RBI campaign last year. In fact, he's the only player in the Majors to top at least 30 homers and 90 RBIs in each of the last four seasons.
Encarnacion had previously set an Opening Day deadline for extension talks with Toronto.
Paul Casella is a reporter for MLB.com. This story was not subject to the approval of Major League Baseball or its clubs.