Brewers prospects among latest roster cuts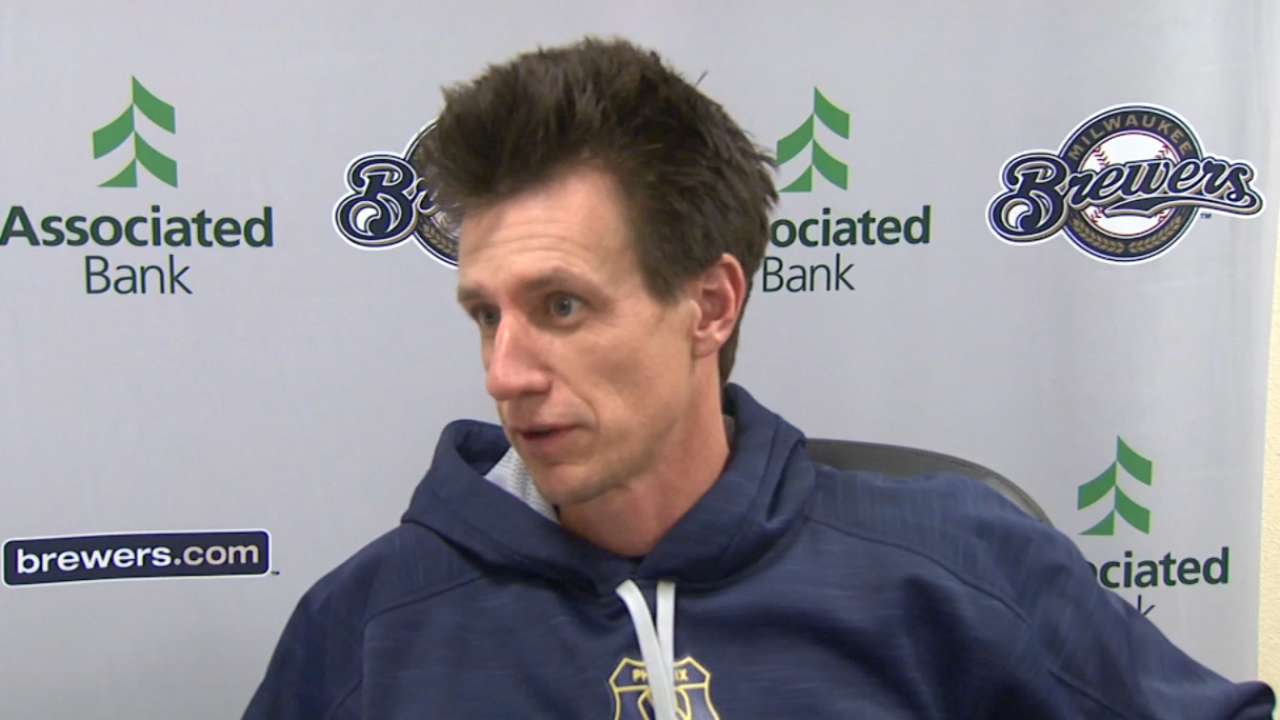 PHOENIX -- The Brewers trimmed their Spring Training roster on Monday, when they optioned six players to the Minor Leagues and reassigned four prospects to their Minor League camp.
Orlando Arcia, the No. 1 ranked prospect in the organization, joined No. 3 prospect Jorge Lopez, No. 17 Adrian Houser, No. 18 Michael Reed, No. 29 Damien Magnifico and No. 30 Jacob Barnes in being optioned. The Brewers reassigned No. 2 prospect Brett Phillips, No. 4 Josh Hader and No. 10 Jacob Nottingham, as well as Rene Garcia, to Minor League camp.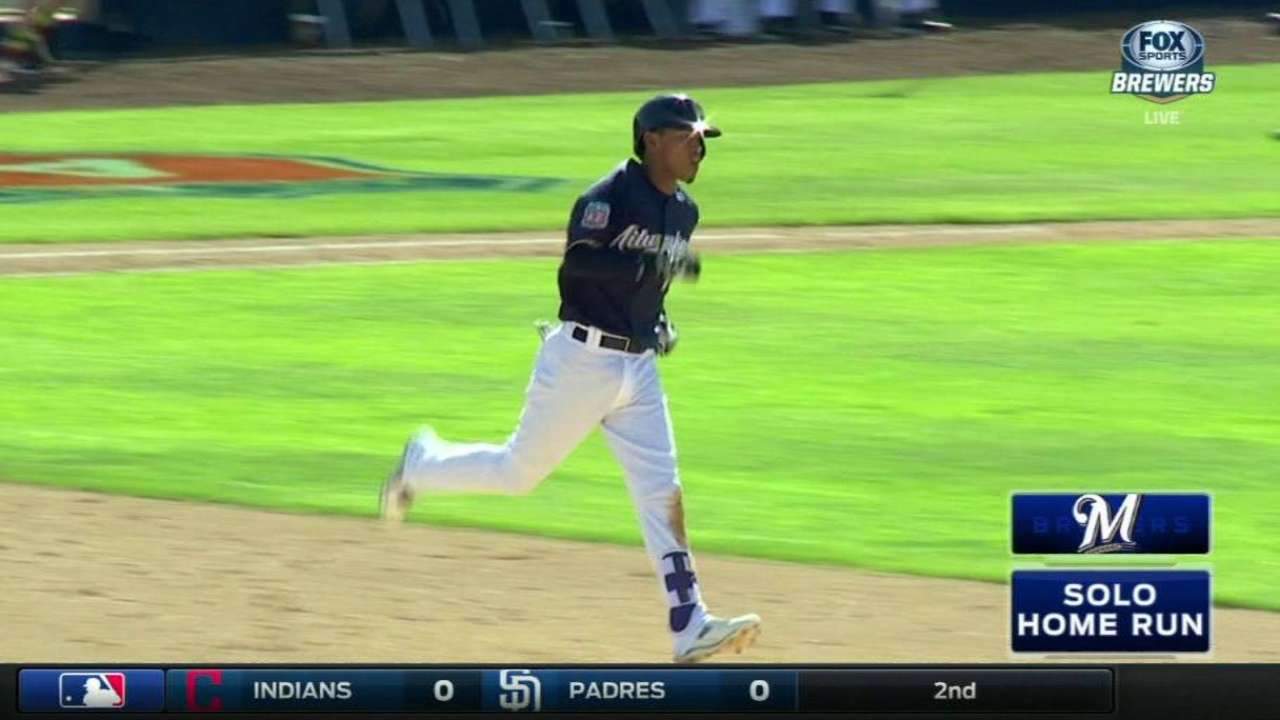 "I am complimentary of all of them, and I think they all did a very nice job," Brewers manager Craig Counsell said. "They all had a good experience and they were able to take something from it."
The Brewers now have 49 players in big league camp.
Worth Noting:
• The Brewers have a scheduled day off Tuesday, but Jimmy Nelson and Franklin Morales are slated to pitch in an intrasquad game on the Minor League fields in the morning. Adam Weisenburger is scheduled to catch.
"It's a breather, a mental break," Counsell said of the regulars getting a day off. "I think when you circle it on the calendar and you know it's a little break, it's great that it's here. It's the first day [off] in 3 1/2 weeks for some guys."
• He said it: "I think we are making a mountain out of a molehill, because there are five starters, and if we are lucky enough to have them stay in the rotation all year, they make the same number of starts. My point is that we all get excited about this, but every game actually counts the same. I think sometimes when we talk about how exciting the Opening Day starter is, we have to remember that when you build a rotation, the five spots count the same. There's a game every day." -- Counsell, on naming an Opening Day starter
Jesse Sanchez is a national reporter for MLB.com. Follow him on Twitter @JesseSanchezMLB. This story was not subject to the approval of Major League Baseball or its clubs.