Zimmer's velocity drop no cause for concern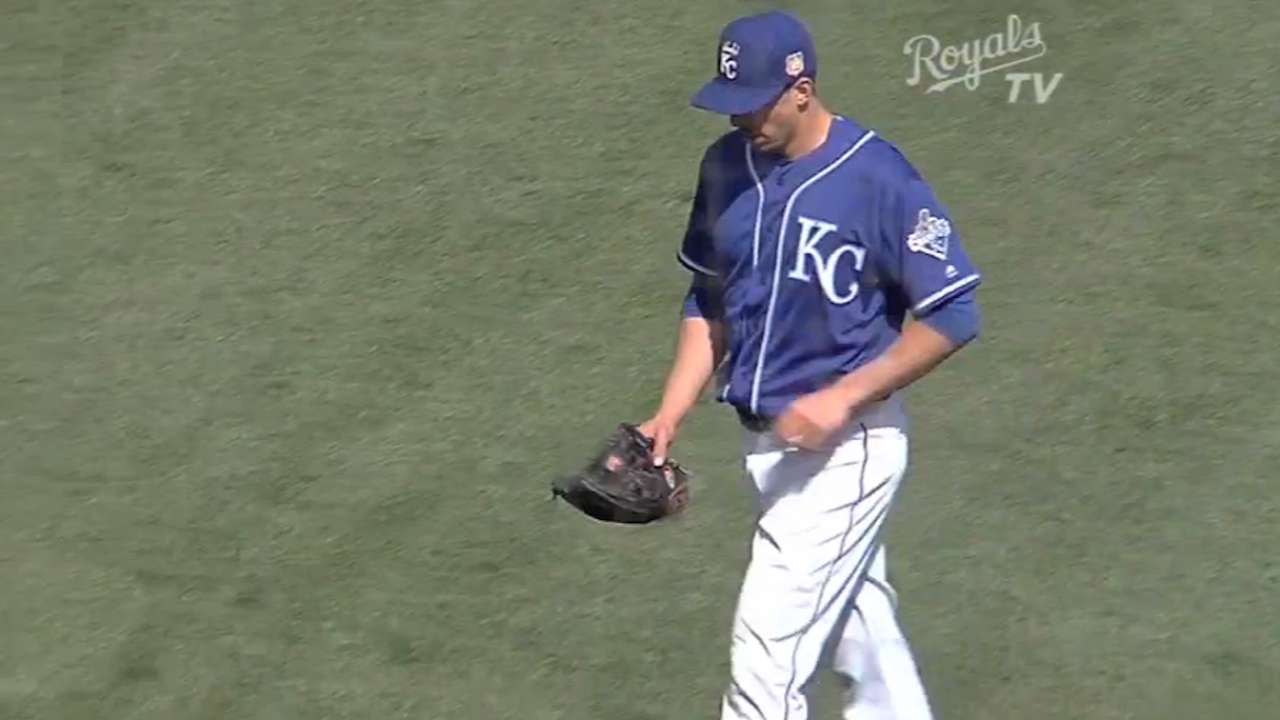 SURPRISE, Ariz. -- Royals top pitching prospect Kyle Zimmer may have sent a slight scare into the fan base on Saturday when, during an inning of scoreless relief against the D-backs, his fastball sat at 88-89 mph.
Zimmer's fastball usually sits at 93-94, and he can top out at around 96.
But Zimmer, who has a history of arm and shoulder issues, said his health is fine.
"There's no injury at all," Zimmer said on Sunday. "There's nothing wrong. This time of year, I don't even look at velocity. I generally just let the hitters tell me how I'm doing, and [on Saturday] I was getting the fastball past guys."
• Spring Training: Schedule | Tickets | Gear
Zimmer, the Royals' No. 2 prospect overall according to MLBPipeline, gave up one hit and struck out one.
"I just judge if I'm getting through the ball," he said. "And I was. I felt like I was finishing. The other thing is that this time of spring, you don't really push it. No need to."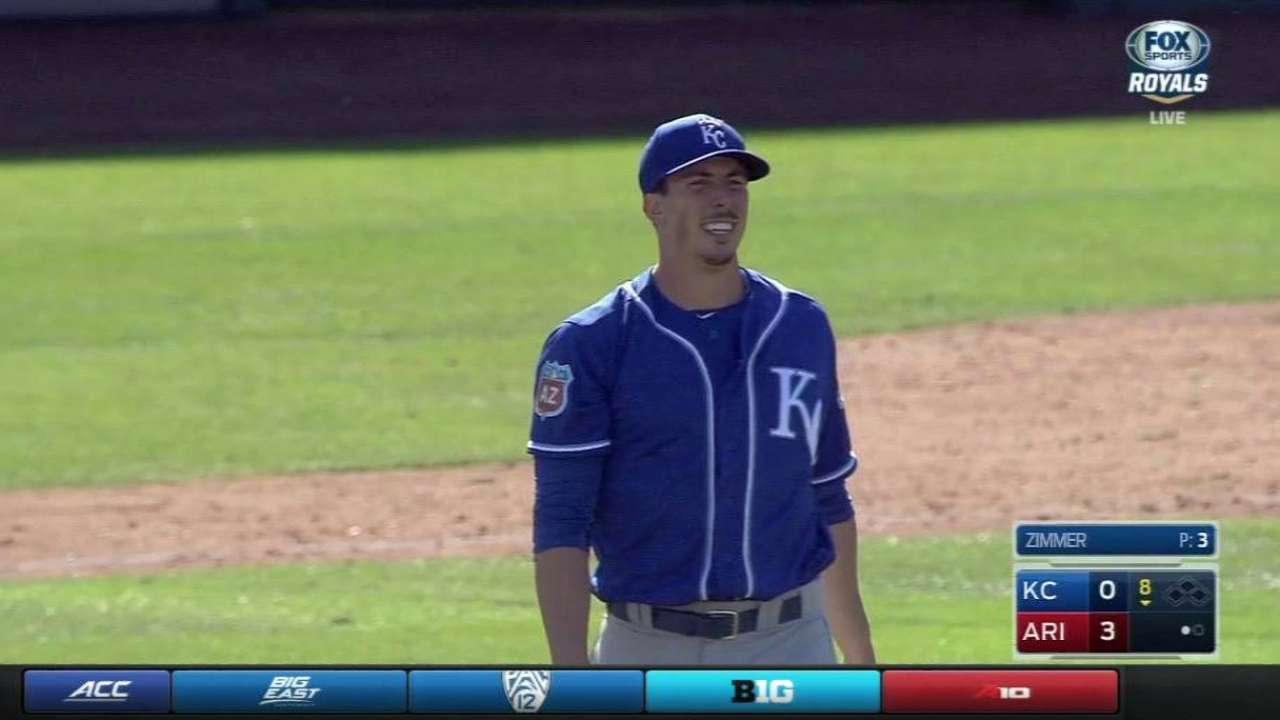 Zimmer did admit that there is some slight soreness in his arm, which he said is natural as he builds up arm strength.
"That happens this time of year," he said. "Happens to everyone."
Pitching coach Dave Eiland agreed.
"All pitchers go through these cycles where this is fatigue and a little bit of a dead arm," Eiland said. "It happens about now in Spring Training, and then it'll happen again about mid-June and then again late August. It's very normal."
Eiland wasn't even aware that Zimmer's velocity was down.
"I don't pay attention to the radar gun down here," Eiland said. "I can tell everything I know from a guy's arm action and arm speed. And the hitters will tell you, too. Is the guy putting up zeros?
"The whole velocity thing ... I mean, yes, I notice the numbers because they flash them up on the scoreboard. But it's not the only thing to notice. You look at Yordano Ventura, and he was at 93 [mph] the other day. It doesn't mean anything right now."
Eiland's main focus with Zimmer and all other pitchers this time of year is to get them to build up arm strength and pound the strike zone.
"I get it that with Kyle and his history, there could be a red flag [with the velocity drop]," Eiland said. "But he's fine. You'll see that velocity go right back up.
"His arm is adapting to the throwing schedule, just like everyone else's."
Jeffrey Flanagan is a reporter for MLB.com. Follow him on Twitter at @FlannyMLB. This story was not subject to the approval of Major League Baseball or its clubs.