Seager to rest sprained knee for full week
Dodgers shortstop hopes to be ready for Opening Day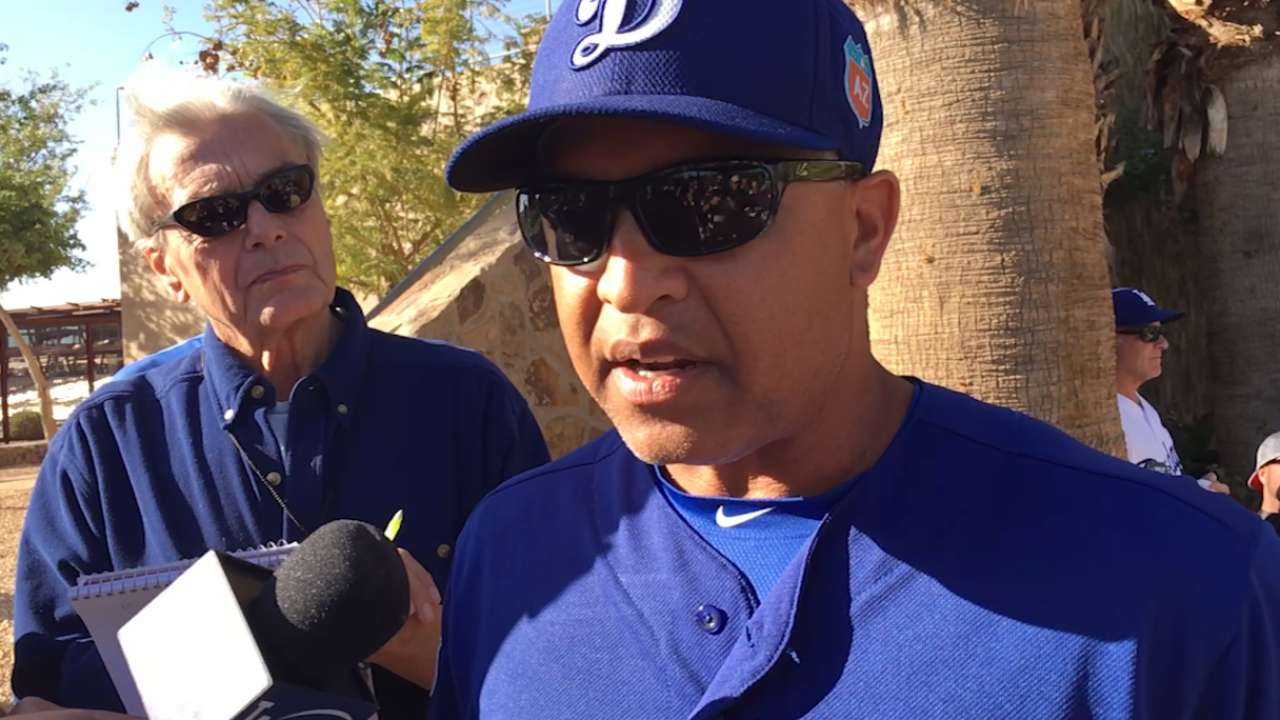 PHOENIX -- Dodgers manager Dave Roberts said he's confident rookie shortstop Corey Seager will be ready for Opening Day, even though Seager needs at least a full week of rest for his sprained left knee.
"As I understand it, he will lay low for a week, keep his arm in shape, and the second week progress a little," Roberts said after a medical briefing. "As far as seeing baseball activity, it will be a couple of weeks, and at that time we'll reassess. There will still be time for him to get a slew of at-bats."
Roberts repeated that it will still be "pushing it" to have Seager ready for Opening Day, but added, "I'm still optimistic."
• Dodgers Spring Training: Tickets | Schedule | Information
Seager was injured rounding first base in Friday's game.
Seager said he had fluid on the knee Thursday night, but felt well enough to play Friday. He singled in his first at-bat and when he stopped after rounding first base, felt the knee buckle. He stayed in the game for a second at-bat before coming out.
"Probably not my brightest move," he conceded.
An MRI on Saturday revealed the ligament sprain. He said this is his first knee injury and he feared the worst when doctors suspected meniscus damage, which the test ruled out.
President of baseball operations Andrew Friedman was relieved that it wasn't worse, as club officials apparently feared.
"It's nothing long term," Friedman said. "As soon as he's asymptomatic, he'll be back. A week or two. There's no tear, there's no surgery, nothing more than treating and waiting until he's asymptomatic and getting him back on the field. He was still feeling sore, but after we checked and we're confident it's nothing that will linger long term."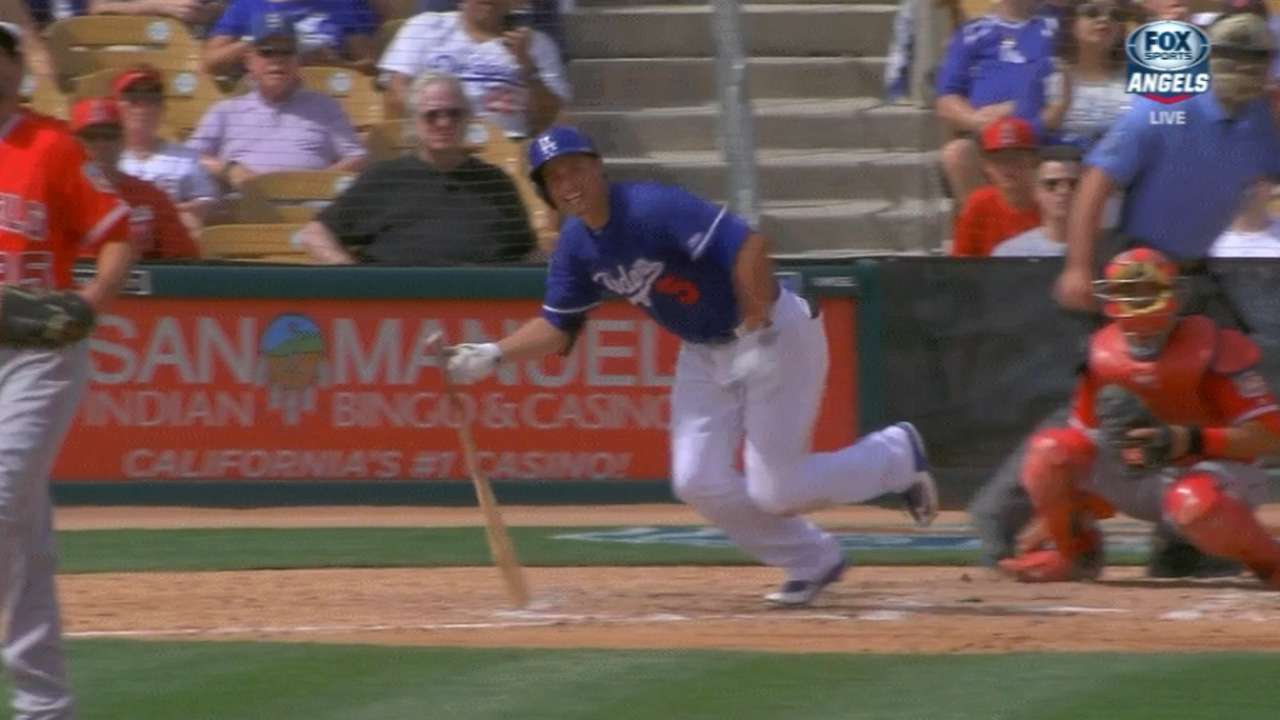 The Dodgers came into the season having decided that Seager, the top-ranked prospect in the game, would be their everyday shortstop.
Seager said he was still hopeful he can make the Opening Day roster.
In other injury updates, third baseman Justin Turner has progressed "better than we had hoped" and will make his Cactus League debut Monday, playing offense and defense. Roberts said Turner is expected to be ready for Opening Day.
Catcher Yasmani Grandal resumed hitting and throwing after taking several days off to rest strained forearms and is scheduled to catch Scott Kazmir in a "B" game on Monday. Kazmir "wants to work on stuff … rhythm, tempo," Roberts said. The manager said a starting pitcher for Monday's Cactus League game had not been picked yet. It is Mike Bolsinger's day to pitch.
Howie Kendrick is "nearly 100 percent" recovered from a tight groin muscle, Roberts said, and will return to Cactus League action in the next few days.
Alex Guerrero, out a week with a sore knee, made the trip to Talking Stick on Sunday and singled in a pinch-hit appearance in the Dodgers' 6-4 win over the Rockies..
Roberts said Alex Wood, whose start Saturday night was skipped because of forearm tightness, is on schedule to make his next start Thursday.
Ken Gurnick is a reporter for MLB.com. This story was not subject to the approval of Major League Baseball or its clubs.