Asdrubal out two weeks with strained knee tendon
Opening Day in question for Mets shortstop, who was injured on basepaths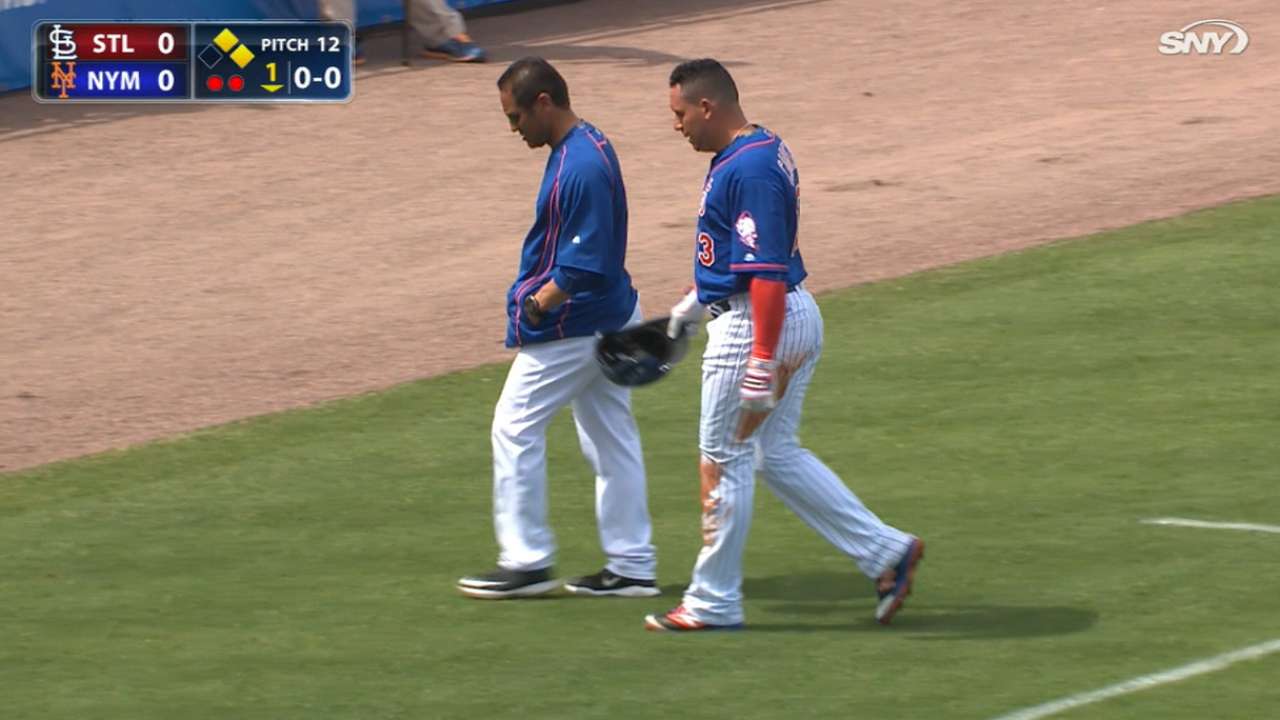 PORT ST. LUCIE, Fla. -- Asdrubal Cabrera's status for Opening Day is in jeopardy after an MRI revealed a strained patella tendon in his left knee. Cabrera will be inactive for approximately two weeks, the Mets announced on Friday, after which time he will return to baseball activity as tolerable.
Cabrera, who signed a two-year, $18.5 million contract with the Mets on Dec. 11, injured his knee advancing from first to second base in Thursday's 7-2 Grapefruit League win against the Cardinals. He traveled to New York a day later for further testing, as well as a platelet-rich plasma injection in the knee.
Though it remains possible that Cabrera could be available for Opening Day, his injury all but solidifies Ruben Tejada's inclusion on the 25-man roster. Had Cabrera been healthy, the Mets could have considered trading or cutting Tejada as Opening Day nears.
Now, Tejada will be a key backup for Wilmer Flores, who figures to start at shortstop in Cabrera's absence.
"[Cabrera] may not be ready for Opening Day," general manager Sandy Alderson said. "That's one of the reasons we have the depth on our roster that we have now, but if he's ready in three or four weeks -- essentially the first week of the season -- then we'll be in pretty good shape."
Cabrera hit .265 with 15 home runs in 143 games for the Rays last season. He has averaged 17 home runs and 144 games per season over the past five years with the Indians, Nationals and Rays.
Anthony DiComo is a reporter for MLB.com. Follow him on Twitter @AnthonyDiComo and Facebook, and listen to his podcast. This story was not subject to the approval of Major League Baseball or its clubs.