Oblique slowing prospect Phillips' progress
OF still 'couple more days' from taking BP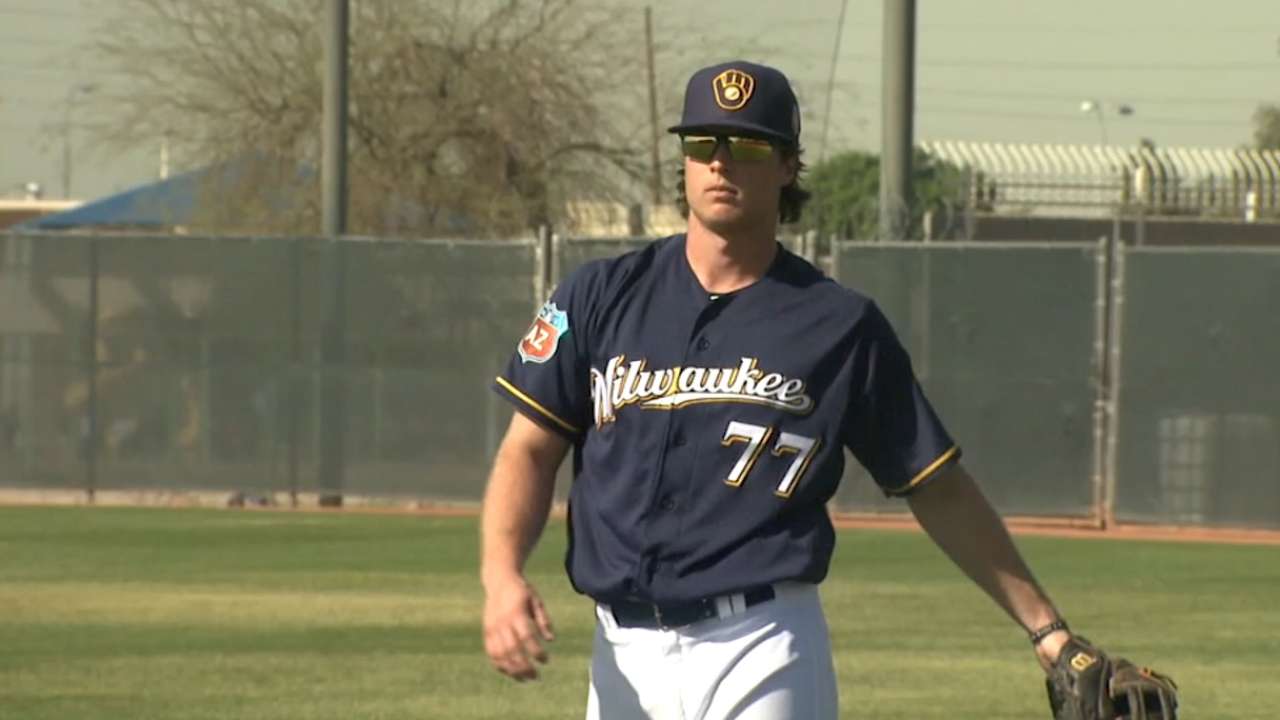 PHOENIX -- Ten days into treatment for an oblique strain, is center-field prospect Brett Phillips running out of time to make an impression in his first Spring Training with the Brewers?
In this case, manager Craig Counsell argued, there are more important factors than first impressions.
• Brewers Spring Training info
"I don't see that as that important, to be honest with you," Counsell said. "His health for the season is really important. If we miss some games of him backing up [in Cactus League games], and 10 at-bats, that's what we'll miss. But he's got a chance, still, of getting active and get playing."
Phillips said he has made progress since suffering the strained muscle during a throwing drill.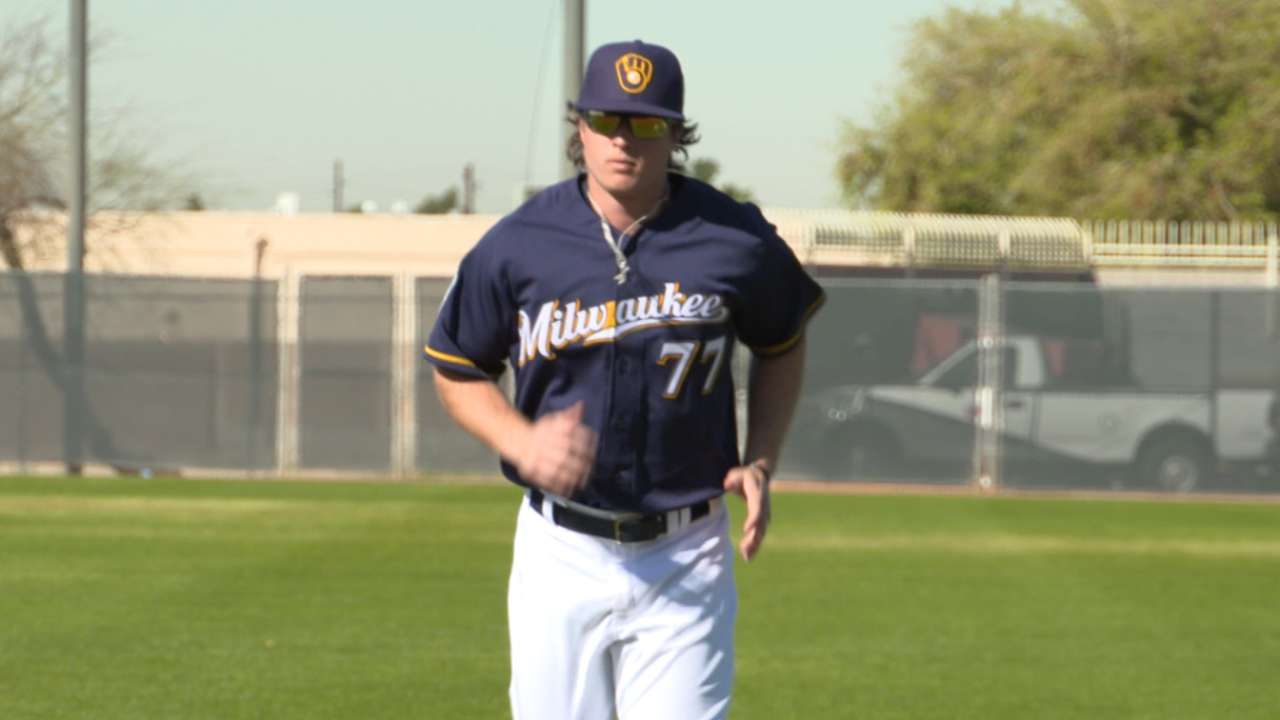 "A couple more days of this progress and I'll be out there taking [batting practice] and doing the things I came here to do," he said. "There's no soreness anymore. It's good. They want a couple of days of it being good, instead of just throwing me in there."
That's because the team has the bigger picture in mind for Phillips, who is No. 2 on MLBPipeline.com's list of the top Brewers prospects.
"In Spring Training, we're always going to be conservative because it's the season that matters," Counsell said. "He's getting to the point where it's like, 'Take the restrictions off and take [batting practice],' but we're going to go slow with it.
"You don't want to sit there on April 20 and there be any sort of treatment going on. You want it in the rearview mirror."
Last call
• Left-hander Franklin Morales threw his second bullpen session Wednesday since signing a Minor League contract with the Brewers. He still must take several steps before pitching in a game, limiting the amount of game looks he'll get before the sides reach a March 28 "out" date in Morales' contract.
"You're not going to base it on his Spring Training performances," Counsell said. "There's going to have to be other factors involved in the decision. There's just not enough time, for sure."
• Ruben Flores started at first base against the Giants on Thursday. He is an outfielder out of Minor League options, and one of the players under consideration as a backup to starting first baseman Chris Carter.
• Meanwhile, in Minor League camp:
We don't always take PFPs... but when we do, it's glorious! pic.twitter.com/NLuYOxdqhZ

— Tim Dillard (@DimTillard) March 10, 2016
Adam McCalvy is a reporter for MLB.com. Follow him on Twitter @AdamMcCalvy, like him on Facebook and listen to his podcast. This story was not subject to the approval of Major League Baseball or its clubs.