Rasmus sits out with stomach ailment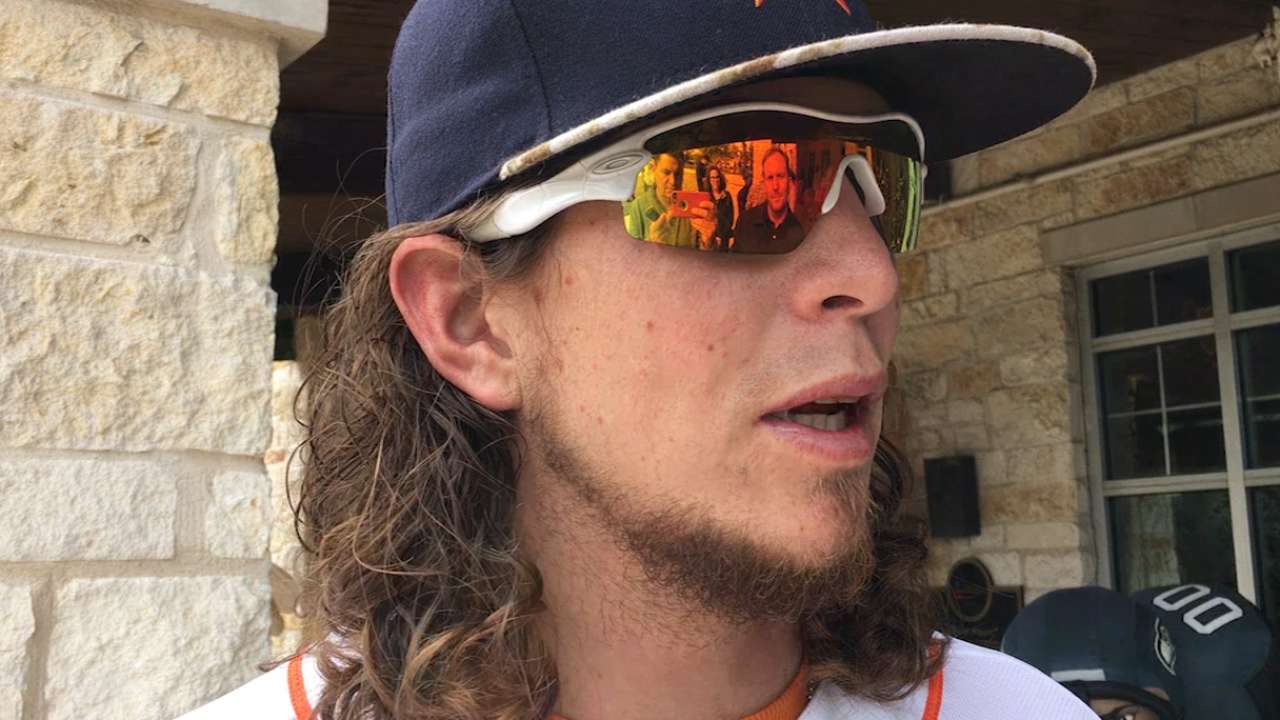 VIERA, Fla. -- Astros outfielder Colby Rasmus was scratched from the lineup prior to Thursday's game against the Nationals after showing up to Astros camp with an upset stomach.
Jon Kemmer started in his place in right field and batted fourth.
The Astros were working out Thursday morning at Osceola County Stadium before traveling to Viera, when Rasmus showed up feeling ill. He was sent home by manager A.J. Hinch as a precaution.
"He didn't feel great," Hinch said. "Nothing major, but I told him not to be around our team."
• Astros Spring Training: Tickets | Schedule | More
Worth noting
• The Astros invited a trio of guest Minor League instructors to Major League camp. Morgan Ensberg, Adam Everett and Leon Roberts came up to work with the big leaguers Wednesday and will continue until Friday.
Ensberg and Roberts, who both played for the Astros, travel through the organization to instruct infielders and outfielders, respectively, and work with the club's Minor League players. Everett also serves as an infield instructor.
Hinch said other Minor League coaches will spend a few days in camp to make sure the entire Astros system is on the same page as a coaching staff.
"The point of having those guys come is to be exposed to a little bit of what we do over here," Hinch said. "To connect the Minor Leagues and the Major Leagues, and for them to observe and utilize anything that we're doing to help the younger kids. So I like having those guys around."
Jamal Collier is a reporter for MLB.com. Follow him on Twitter at @jamalcollier. This story was not subject to the approval of Major League Baseball or its clubs.