MLB.com Columnist
Phil Rogers
Arrieta faces tough task in follow-up campaign
New season brings lofty expectations to reigning NL Cy Young Award winner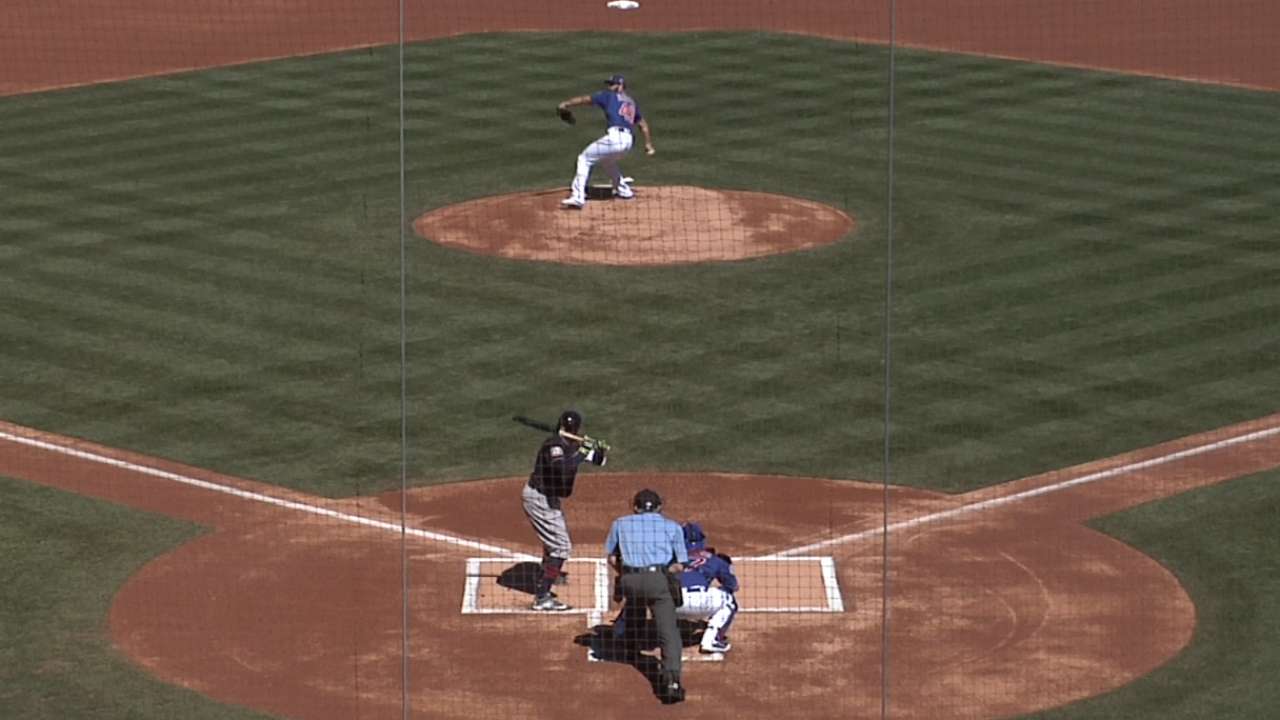 MESA, Ariz. -- Can Jake Arrieta do it again? That's a question a lot of people are asking.
The answer is central to the Cubs meeting the unprecedented expectations they face -- seriously, when was the last time they went to camp regarded as the best team in the Major Leagues? -- which means it has major bearing on the Cardinals and Pirates, and maybe also the Mets and the National League's other ambitious teams, as well as to every fantasy draft conducted.
There are only a handful of pitchers on the planet who you'd take over the Arrieta of 2015. Clayton Kershaw, because he does this every year. Maybe Max Scherzer. And maybe Zack Greinke, if his move to Chase Field doesn't scare you. But that's it.
So can Arrieta, who stuck out four while tossing two perfect innings in his first spring outing on Wednesday in a 5-3 loss to the Indians, do it again this season?
Before giving you my well-reasoned answer, we've got to clarify the question a little bit. What is the "it" we're asking about?
If it's the complete performance that let Arrieta edge out Greinke in one of the greatest Cy Young Award races ever, the answer has to be no, he can't do it again. Arrieta was on a level after the All-Star break that has never been reached before, not even by Bob Gibson in the 1968 assault on hitters that caused owners to lower the height of the mound.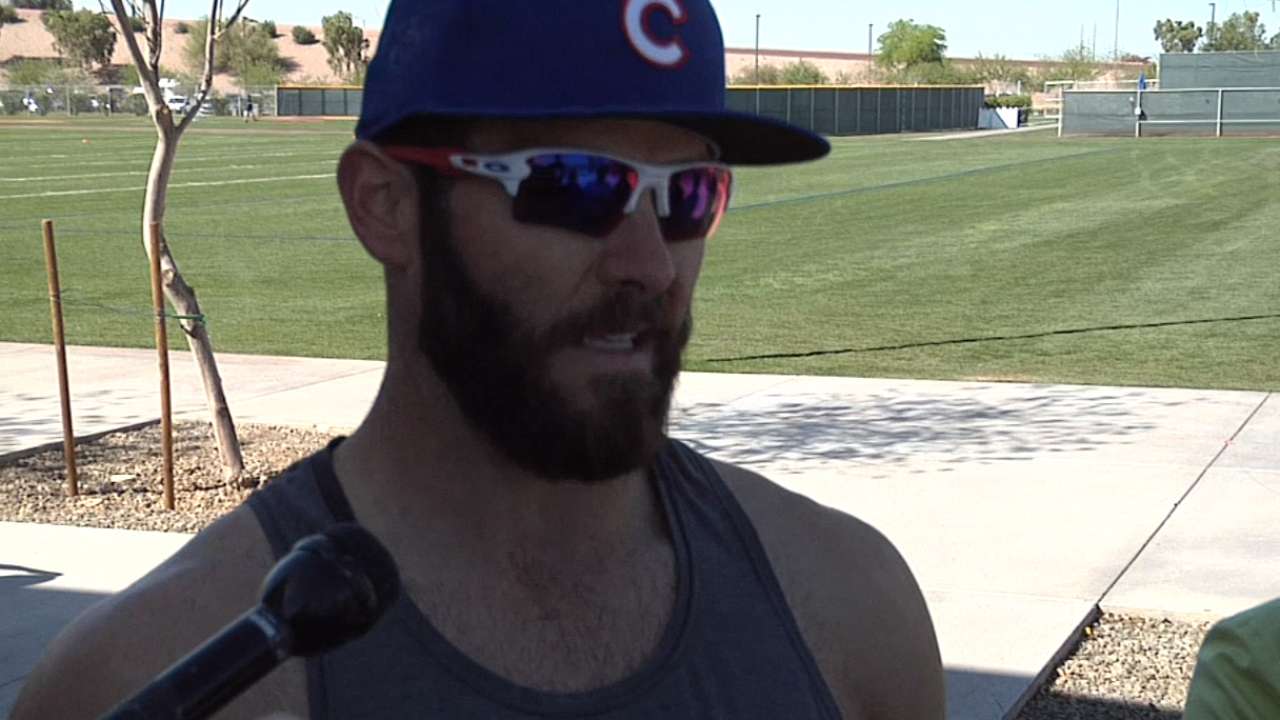 We may never see another run of 16 starts in which a pitcher consistently dominates like Arrieta did last summer. Including his five-hit, no-walk shutout of the Pirates in the NL Wild Card Game, the ultra-fit, cooler-than-a-freezer Arrieta was 13-1 with an 0.70 ERA in a run that started after he was snubbed for a spot on the NL All-Star team.
Before seemingly hitting an invisible wall in his final postseason starts, against the Cardinals and Mets, Arrieta had allowed 60 hits (including only two home runs) while striking out 124 and walking only 23 in a historic stretch of 116 1/3 innings.
In their prime, when they came from nowhere to become iconic phenoms, Fernando Valenzuela and Mark Fidrych weren't this good for this long. Nor were Dwight Gooden and Ron Guidry at their best. Kershaw has won three NL Cy Young Awards, but he's never had a half-season performance like the one Arrieta delivered for Theo Epstein and Joe Maddon.
So, no, Arrieta can't do that again. This had to be an outlier run. Even if Arrieta is fine physically -- and you do have to ask how he'll rebound from being ridden for 248 2/3 innings (about 70 more than he'd ever thrown) -- there's bound to be some regression to the norm.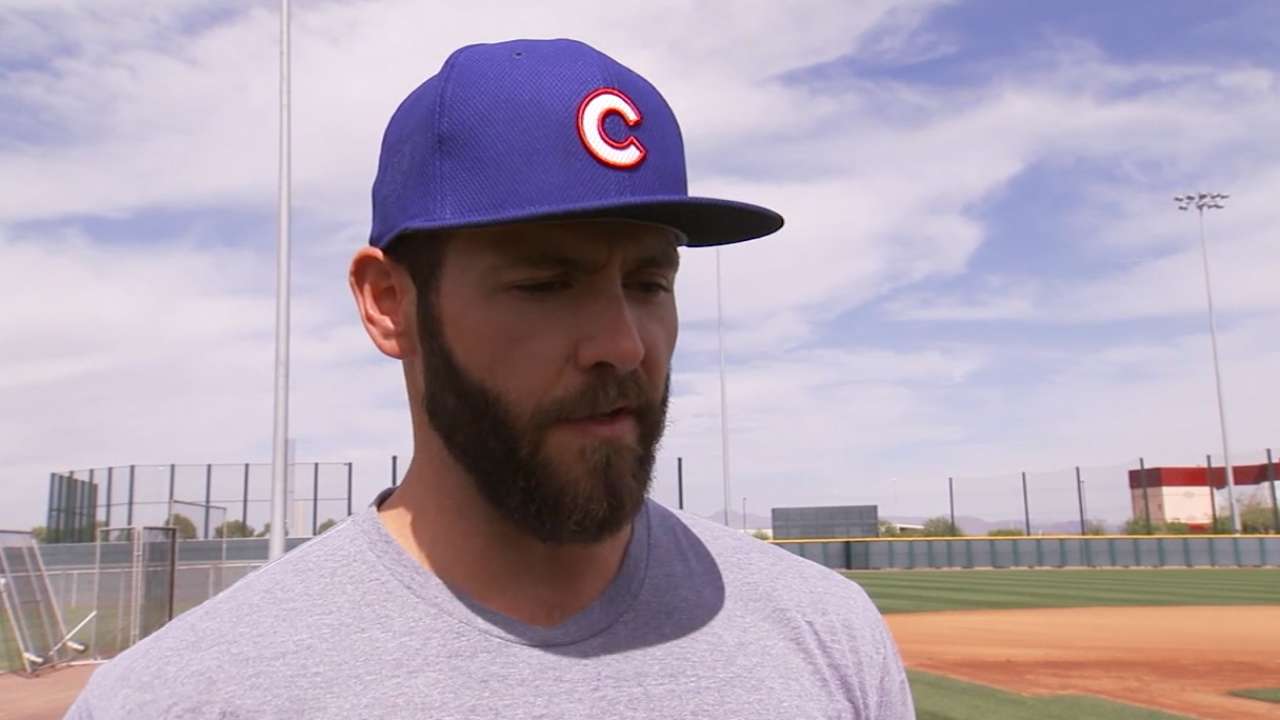 But will Arrieta fulfill more reasonable expectations? What would those be, anyway?
How about 200-plus innings with a 2.75 ERA? This was the ERA Arrieta compiled in his first 330 innings after Epstein landed him in a trade with the Orioles in 2013.
Maddon plans to take it a little easier on his top starters -- Arrieta, Jon Lester and John Lackey -- in the early months of the season, hoping to get them to October with the gas to go the distance. So maybe Arrieta won't throw 200 innings. But I'd guess he will, and there's little cause for concern about him continuing his excellence.
Look at Scherzer.
Arrieta has followed Scherzer's development track closely, gaining command of his fastball right about the time he turned 28. Scherzer, who had a 4.06 ERA in his first 745 Major League innings, stopped beating himself and started pounding the strike zone in his last 10 starts of 2012. And since then, he has been one of the most consistent starters in the game (a 2.84 ERA over 723 innings for the Nationals and Tigers).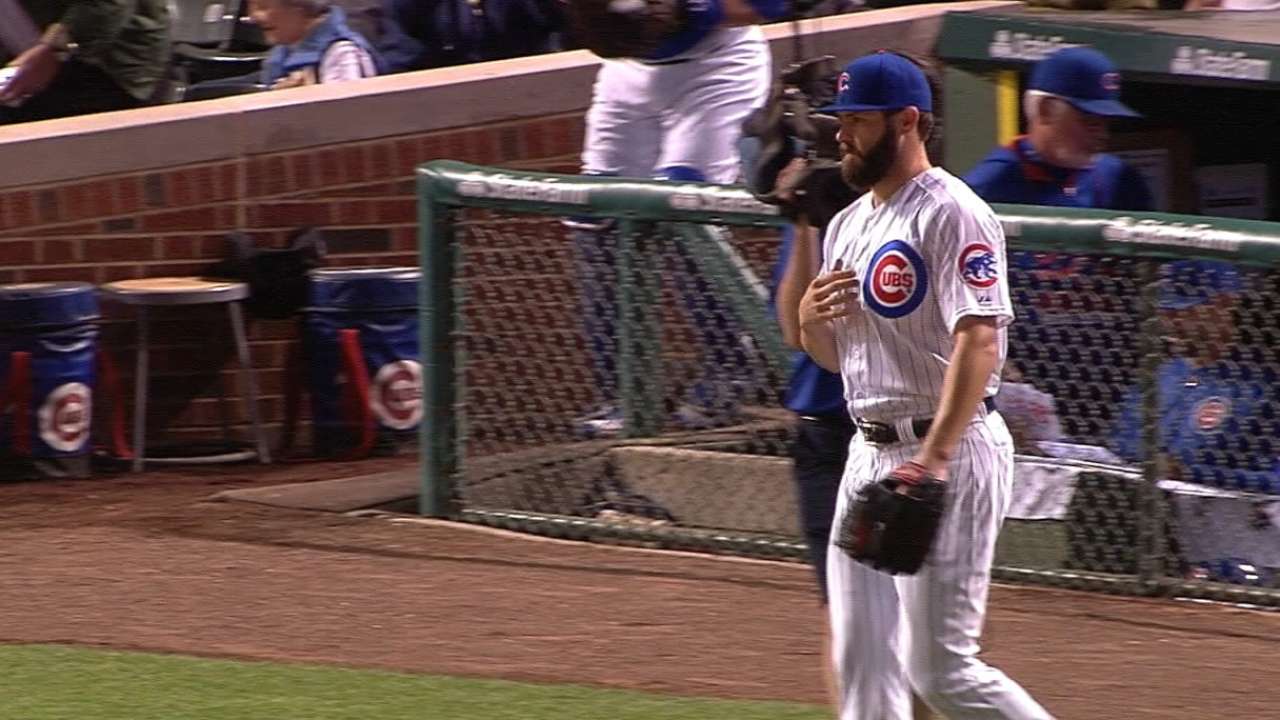 Arrieta, who just turned 30, stands almost exactly where Scherzer did after winning the American League Cy Young Award in 2013. Scherzer backed up his Cy Young Award with 220 strong innings for the Tigers in 2014 and then parlayed his success into a seven-year, $210 million deal with the Nationals. It's a complicated contract loaded with deferrals that reduce the present-day value below $192 million but keeps him in Washington through 2021, the season he'll turn 37.
Arrieta and the Cubs have thus far gotten nowhere in their talks about an extension, which lack some urgency because he's two years away from free agency, and nobody wants to deflect attention away from the pursuit of a championship. You'd think Arrieta might jump at the Scherzer contract, but the Cubs are being cautious, wanting to see if he is too good to be true.
Arrieta had everyone pinching themselves last summer and fall. The Cubs won't ask him to do that again, although they'd sure love to see another serving of it come September and, hopefully, October. Scherzer suggests they just might, and then they really are going to have to pay the man.
Phil Rogers is a columnist for MLB.com. This story was not subject to the approval of Major League Baseball or its clubs.