Fitness regimen paying off for Perez
Catcher 20 pounds lighter, more confident than ever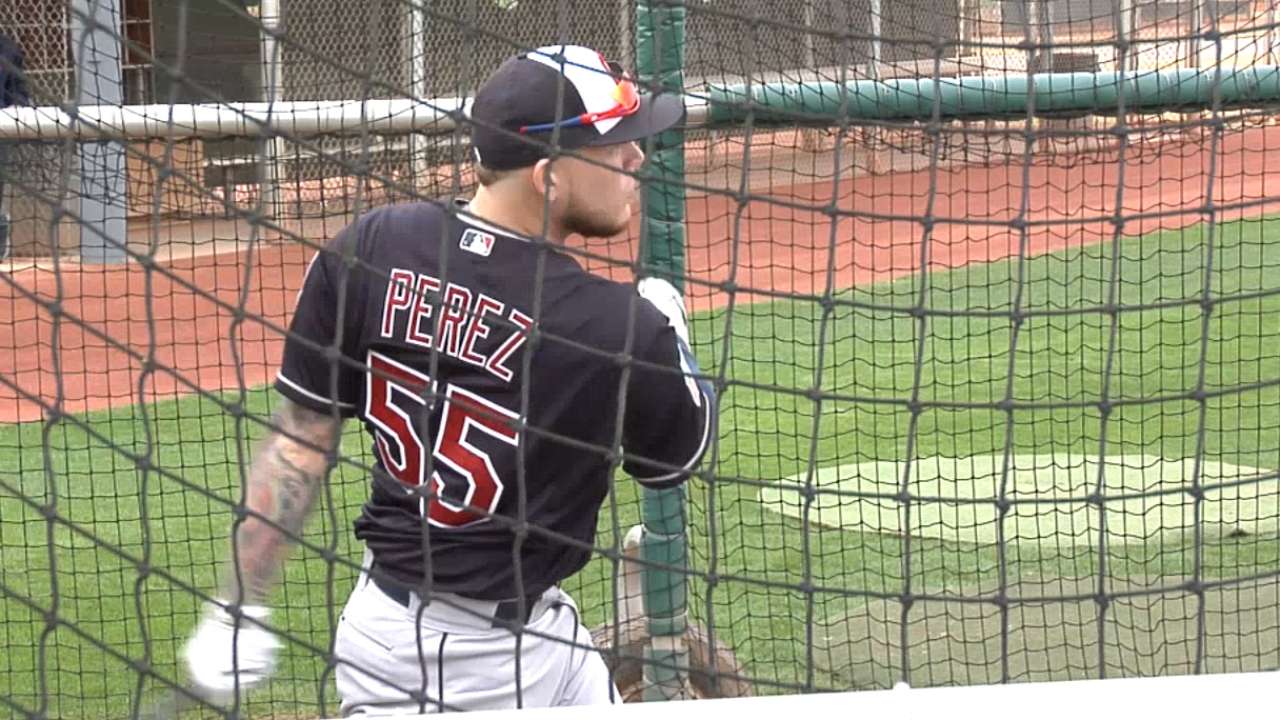 GOODYEAR, Ariz. -- Roberto Perez used to love sleeping in during the winter. No alarm clocks. No structured routine. The catcher got his work in and prepared for each coming baseball season, but he did it on his own time and at a casual pace.
Perez's alarm buzzed at 5 a.m. each morning this past offseason. Following the events of last season, he knew something needed to change.
• Indians Spring Training info
Six games into last season, Perez learned how quickly a young player can be tossed into the Major League fire. Cleveland catcher Yan Gomes sustained a knee injury on April 11 and Perez was suddenly the Indians' starting catcher. He had dreamed about that kind of opportunity, but he can admit now that he felt overwhelmed at first.
"I put a little too much pressure on myself," Perez said. "I think as a young guy, you try to impress everybody when you get the opportunity to play every day. It was crazy, because Yan got hurt and it was like ..."
Perez paused and snapped his fingers.
"I felt like all the eyes were on me," he said.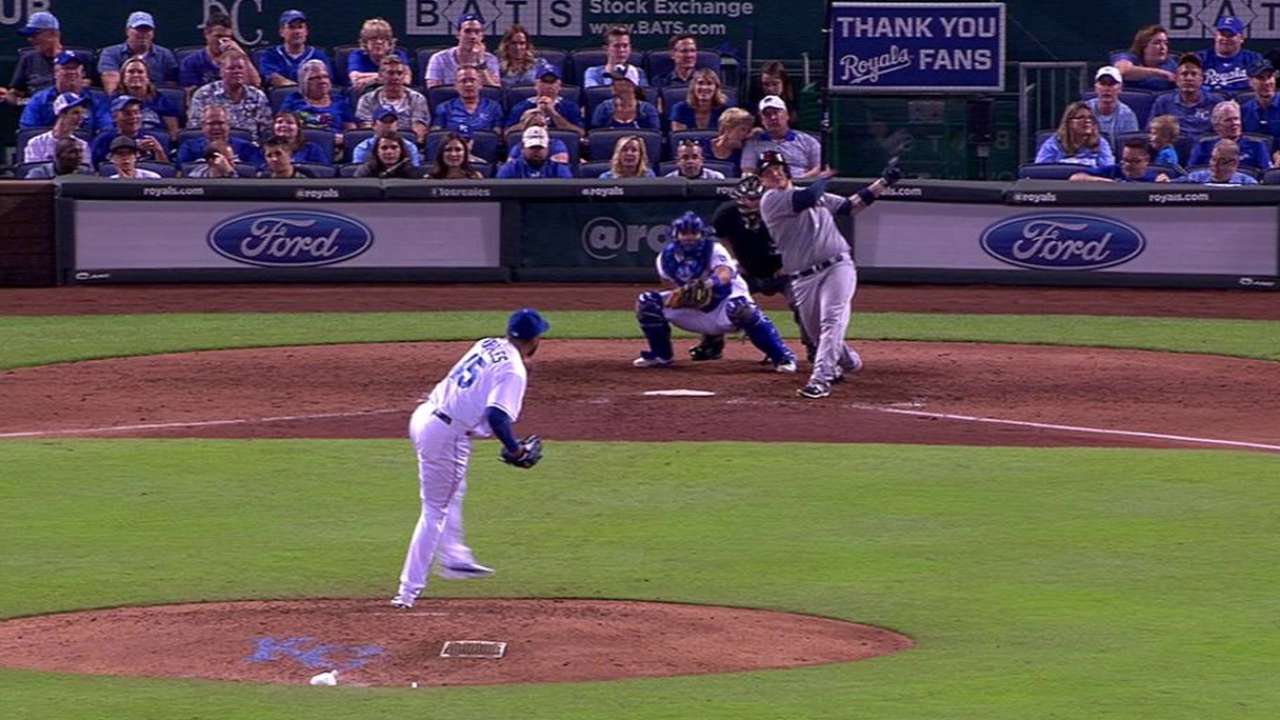 Perez said he was trying to do everything he could to produce at the plate like Gomes, who picked up a Silver Slugger Award the previous year. That took Perez out of his comfort zone and hindered him at the plate. Then, when he was behind the dish, the game seemed to move too fast for him at first. Suddenly, Perez was in charge of calling a game and earning the trust of his pitchers and coaches.
It was a lot to take in right away for Perez, who was entering his first full season as a Major League backup catcher. While Gomes was shelved from April 12-May 23, Perez hit .160 in 29 games. At one point, Indians manager Terry Francona called the catcher into his office and told him to stop trying to replace Gomes.
"Tito told me, 'Hey, just be yourself. Just play the game. Have fun,'" Perez said. "That helped a lot. After that, I settled in and it was a regular season."
Overall, Perez hit .228 with seven homers, 21 RBIs and a .751 OPS in 70 games last year. Among catchers with at least 40 stolen-base attempts against them, Perez ranked first with a 39 percent caught-stealing rate. He also helped Cleveland pitchers to a 3.71 ERA when he was behind the plate. Perez turned in an .841 OPS against left-handed pitching and had an .806 OPS after Gomes' return.
"You can talk to guys," Francona said, "but until they live through it, the game goes so fast, especially for a young catcher. You have so many responsibilities in a Major League game. ... There's a lot going on that can speed up on you. And I think it did with 'Berto for a little bit. But, to his credit, he beared down and you could tell things were slowing down for him."
Perez knew he could not be caught off guard again this year.
Over the offseason, following discussions with his family and agent, Perez decided to relocate three hours from his home in Mayaguez, Puerto Rico, to San Juan. The catcher hired the same personal trainer used by Cardinals catcher Yadier Molina and followed his marching orders all offseason. He worked out five days a week with double sessions three times per week.
"The first day, he said, 'Hey, you came here to work," Perez said. "I ran a lot."
Perez finally had a regular routine. Those winters of lazy mornings were replaced with early wakeup calls, breakfast at the same time each day and a workout at 6 a.m. By the time Perez's winter was over and the time came to travel to Arizona for Spring Training, the catcher had shed 20 pounds.
This season, Perez feels more prepared for any situation.
"I always play like I'm an everyday player," he said. "I know here we've got Yan. He's a great guy, a great teammate, a good catcher. But, I came in in really good shape. Last year was kind of a learning process for me. ... I just want to help the team any way I can. Whatever the team needs me to do, I'm ready."
Jordan Bastian is a reporter for MLB.com. Read hisblog, Major League Bastian, follow him on Twitter @MLBastian and listen to his podcast. This story was not subject to the approval of Major League Baseball or its clubs.