With full repertoire, Harvey ready for debut
Mets ace to start against Braves on Tuesday, his first action since Game 5 of World Series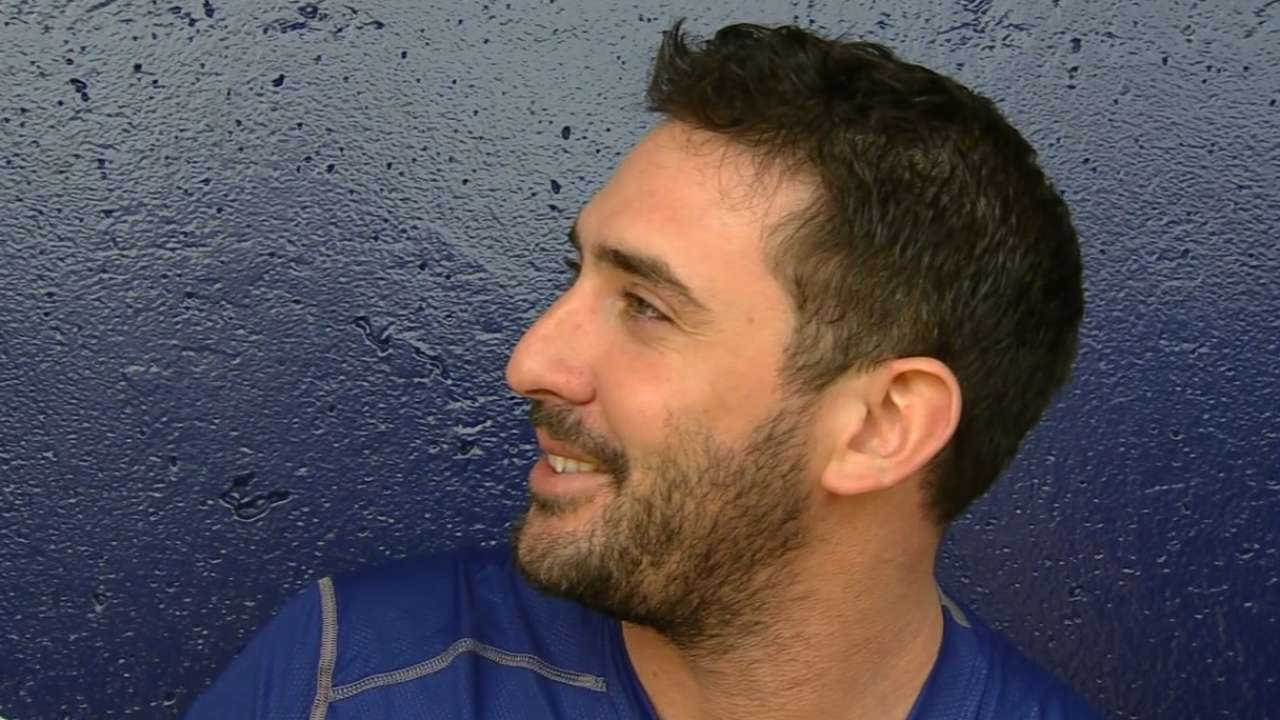 PORT ST. LUCIE, Fla. -- If nothing else, Matt Harvey knows how to put on a show. In his Grapefruit League debut last season, his first official game in 19 months, Harvey hit 99 mph on the radar gun during an electric performance.
"He threw one 99," manager Terry Collins recalled, laughing. "I didn't think he needed to."
Harvey may not have as much incentive to prove himself to the world on Tuesday, when he debuts against the Braves in a 1:05 p.m. ET game at Disney World, live on Gameday Audio. But there's little chance he will hold much back in his first outing since walking off the mound during the ninth inning of World Series Game 5.
Now 29 months removed from Tommy John surgery, Harvey should have all his tools available to him -- including a slider that he admits to all but abandoning early last year in favor of his curveball and changeup.
• Harvey's revitalized slider points to huge year
"As we saw during the season, it took him a little while to really round into pitching," Collins said. "We had enough reports to say, 'Look, that late life may not be there last year.' That's one of the things we talked about that we didn't think he had."
The quest to prove he has reacquired that life begins Tuesday, as the Mets continue debuting their top starting pitchers. After Bartolo Colon and Steven Matz both pitched Monday, Harvey will go Tuesday, followed by Jacob deGrom and Noah Syndergaard. The Mets have yet to announce their Opening Day rotation order.
Anthony DiComo is a reporter for MLB.com. Follow him on Twitter @AnthonyDiComo and Facebook, and listen to his podcast. This story was not subject to the approval of Major League Baseball or its clubs.