MLB.com Columnist
Mike Bauman
Hungry Pirates remain up for challenge
BRADENTON, Fla. -- There is no whining in Pirates baseball.
The Bucs had the second-best record in the Majors last season with 98 victories. But it was also the second-best record in the National League Central. This season, again, they run up against the Cardinals, a perennial force, and the Cubs, who appear to have become the flavor of the moment.
Pittsburgh is an underdog, not by organizational ability, but by market size and wealth. But it's OK. In fact, it's better than OK.
The Pirates have embraced the possibilities open to them. They have made three straight postseason appearances. They have the second-best record in the Majors over the past three seasons.
The offseason was loaded with news of the Cubs getting better. This sort of thing cannot be the Bucs' focus. So it isn't. They're all in on what they are and what they could become.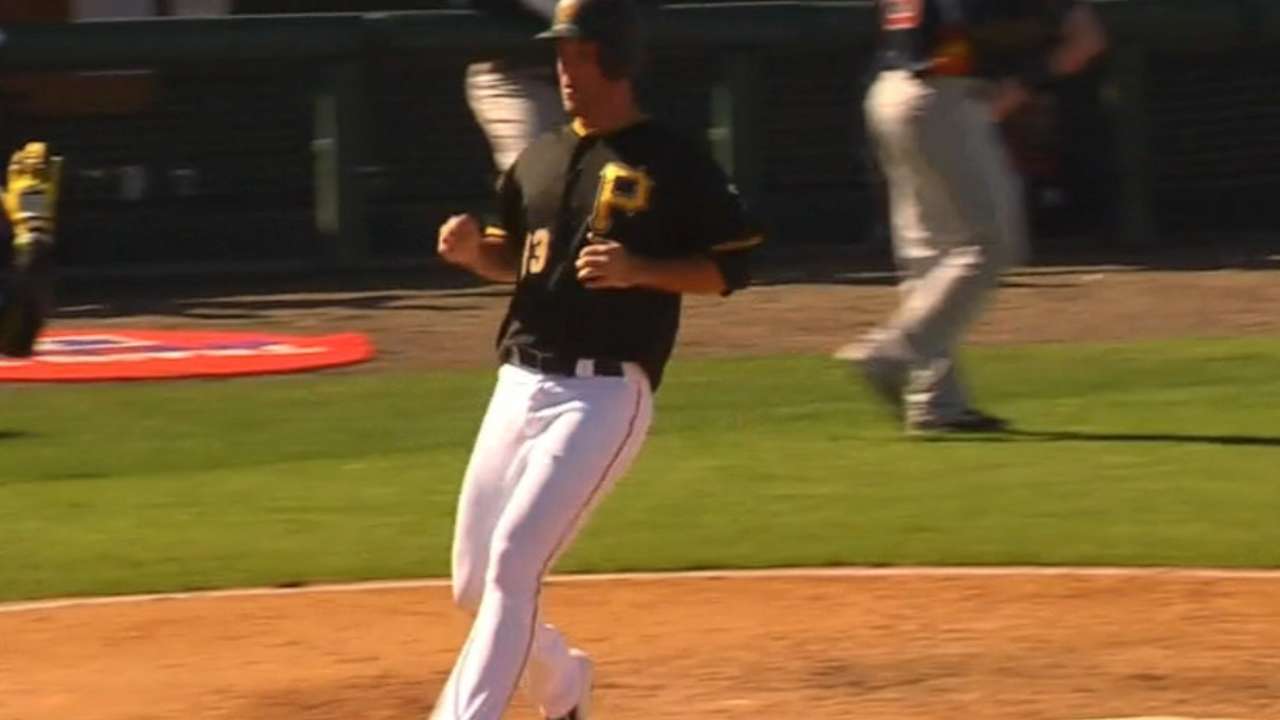 "We focus on what we have, focus on maximizing what we have, every player that's in our organization and how do we put ourselves in a position to take that next stop and win a division," Pirates senior vice president and general manager Neal Huntington said in a recent interview with MLB.com.
"The only focus we have on our opponent is: How do we beat them? It's not what they're doing. We stay focused on what we have and what we can do to get better.
"It is a true group effort. It's our scouts; amateur, international and professional. It's our guys in the office. It's our coaches from Rookie ball up through the Major League level. We've got a group of people that are committed to doing things the right way, we've got a group of people that are about something bigger than themselves and are about pouring into our players to do everything in our power to help them be what they can be.
"It's a group of people that take a ton of pride in being the underdog. And it's a group of people that take a ton of pride in watching people grow."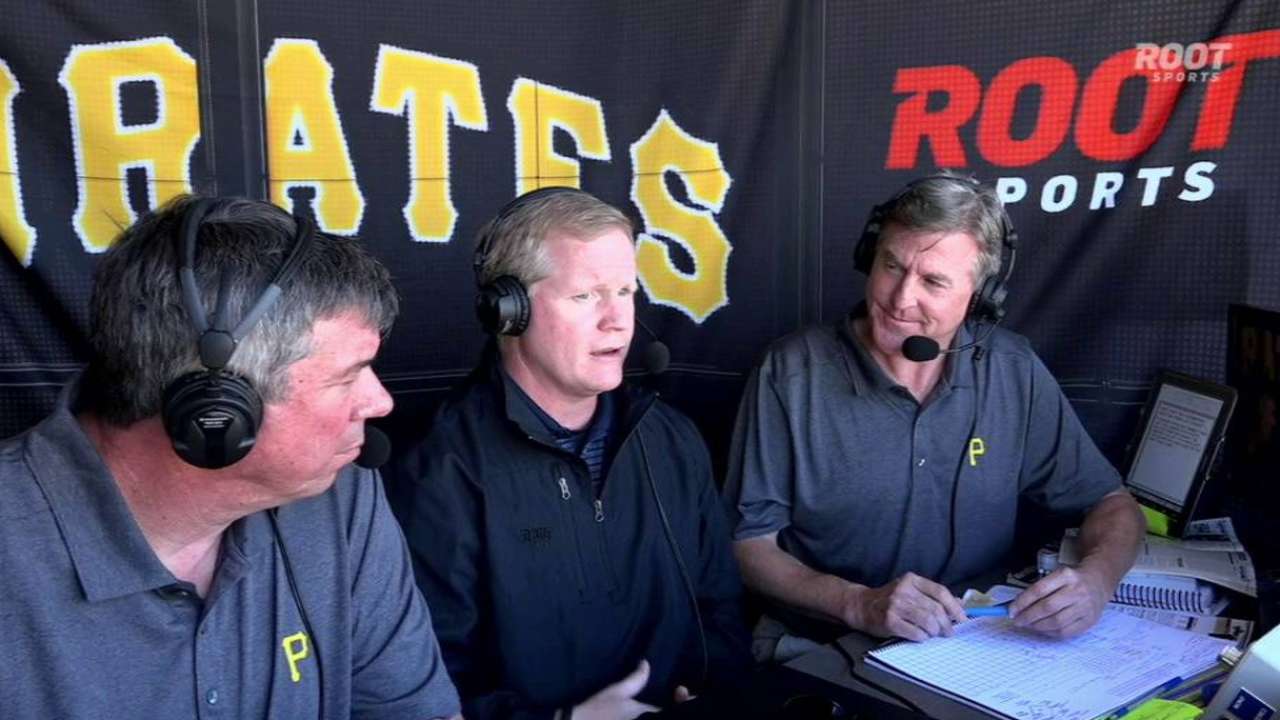 This group is working. The Pirates broke a two-decade postseason drought in 2013. Those of us who were privileged enough to be at their NL Wild Card Game victory over the Reds in PNC Park that October saw the rebirth of a franchise and the tremendous excitement that event generated among its fan base.
The Bucs also earned an NL Wild Card berth the next two years, but they ran into dominant pitching both times. In 2014, they were shut out by the Giants' Madison Bumgarner, who was starting what would become an epic postseason run. In 2015, they were shut out by the Cubs' Jake Arrieta, who was coming off one of the greatest second halves in the history of the game.
"The regular seasons certainly have been very good," Huntington said. "Then we've run into a couple of very talented, very hot pitchers, one at the front end of a historic streak and one arguably at the end of a historic streak, and we haven't been able to shorten their streaks by one game.
"And that's the challenge of the Wild Card. It's one game. It's all or nothing. We won the first year, we've lost the last two years. And that's why our efforts continue to be to win the division. That makes it -- easier is not the right word -- it gives us a better chance to advance deeper in the postseason.
"Five years ago, the postseason was a foreign word to Pirates and Pirates fans. But we'll continue to try to push that bar higher and higher every year."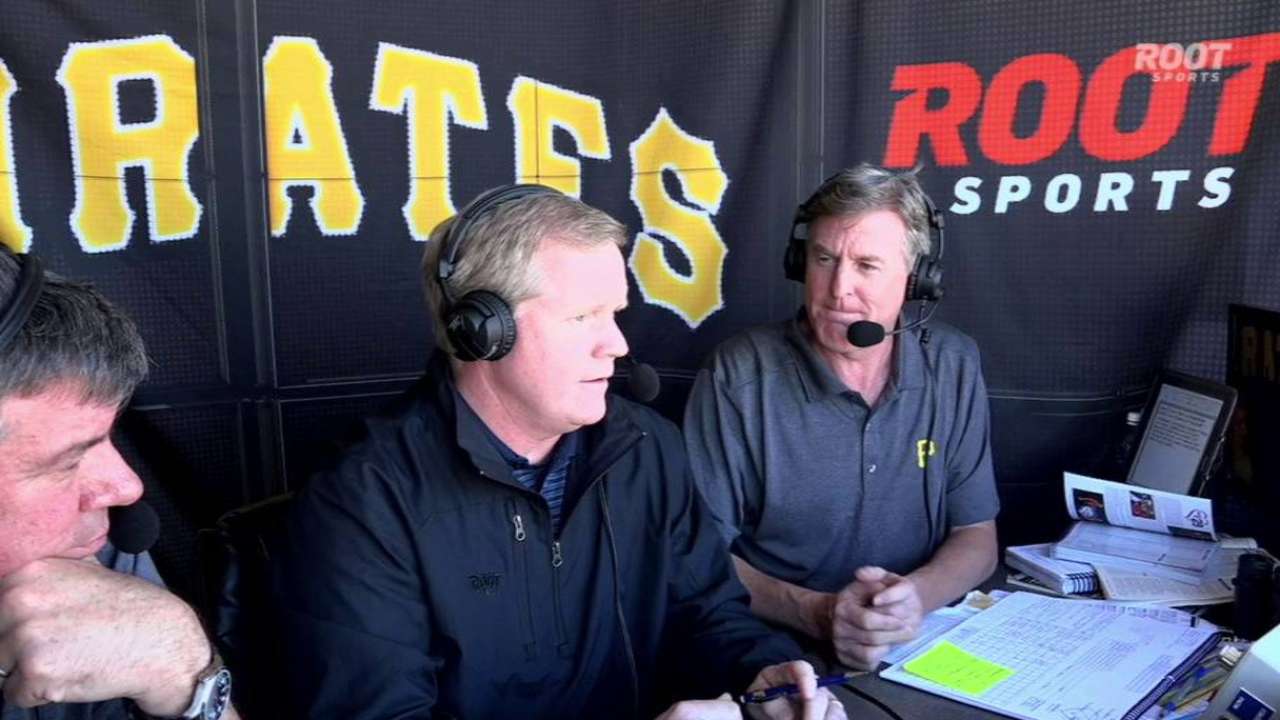 It won't get any easier this summer.
"The Cardinals are one of the model franchises," Huntington said. "The Cubs have great leadership and they've executed their plan to perfection, in terms of pouring a ton of resources into young players. And then they can pour a ton of resources into acquiring players either through free agency or trades. And they've been able to shorten the cycle because of that.
"The Brewers are going young, but they're still a talented bunch. And as we've experienced in the past, a young, hungry bunch can be a dangerous bunch. And Cincinnati has really talented players out there. They've got a young rotation, and I don't think anybody's ever had the youth in a rotation that they did last year, and yet, they've got good arms. As long as our guys show up every day and stay focused on what they need to do, we've got a chance in this division. It's going to be a battle, but we've certainly got a chance."
With all the talent and resources arrayed against them, the Pirates won't be singing the blues. They will put a proven, highly talented team on the field. The Bucs have impressive talent in their pipeline. And they have their own ability to keep their focus exactly where it needs to be.
"We have to continue to get a little better every day, continue to stay focused on the things that we can control," Huntington said. "Our staff, led by [manager] Clint Hurdle, just does a fantastic job of putting our guys in a position to be successful, understanding when adjustments have to be made, but also, at the same time, knowing when to let them go.
"If we stay committed to our process, we'll look up in October and be in pretty good spot."
Mike Bauman is a national columnist for MLB.com. This story was not subject to the approval of Major League Baseball or its clubs.