Kendrick not concerned with shaky outing
Veteran pitcher vying for spot in back end of Braves' rotation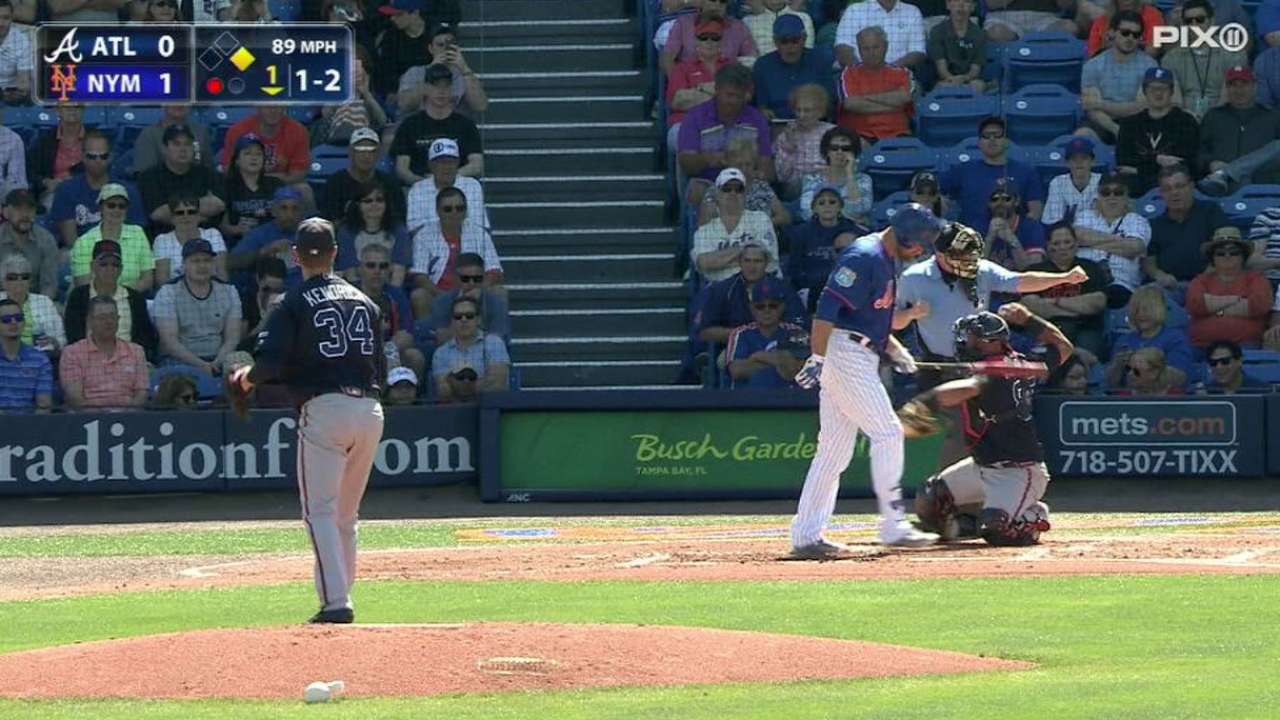 PORT ST. LUCIE, Fla. -- His pitching line certainly was not anything to write home about, but Kyle Kendrick was not putting too much stock in the shaky results of his first Grapefruit League start this spring.
Kendrick gave up three runs (two earned) and five hits during his two-inning stint on the mound Sunday in the Braves' 7-5 loss to the Mets at Tradition Field. The 31-year-old right-hander issued one walk and recorded one strikeout.
• Spring Training: Schedule | Tickets | More info
Kendrick, who posted a 6.32 ERA in 27 starts with the Rockies last year, needed 27 pitches to get out of the first inning when he allowed three hits, including doubles by Alejandro De Aza and Neil Walker. He escaped the rough first inning allowing only one run, however.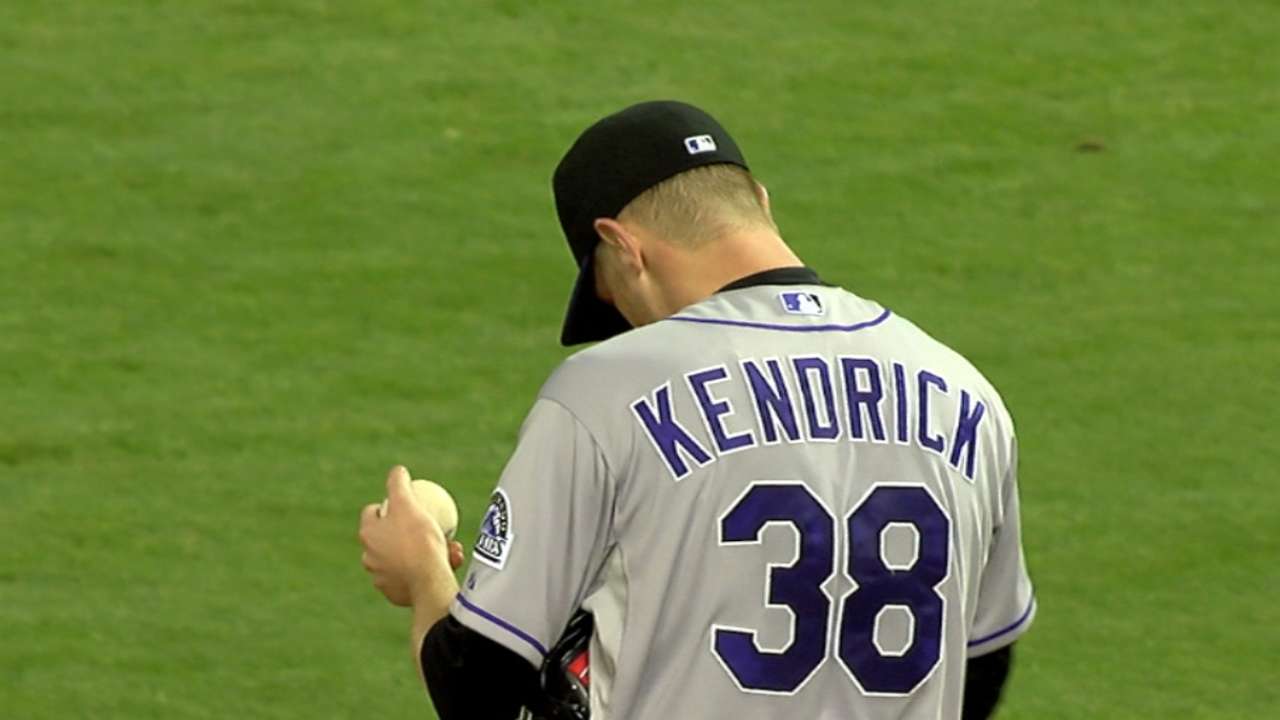 "I felt good, which is a plus for [my] first outing," Kendrick said. "My command can be better. Command of my cutter today wasn't great, so I'm going to work on that on my side. But like I said, first outing, go get ready for the next one. My command wasn't like it usually is [in the first inning]. I threw a lot of close pitches, good pitches, that they laid off of. They put some good at-bats together. I threw a lot of pitches in that first inning, but I got my work in."
Braves manager Fredi Gonzalez said that Kendrick has a "real good" chance to be part of the Braves' rotation as a possible fourth or fifth starter.
"You've got [Julio] Teheran, [Matt] Wisler, [Bud] Norris, and then there's a couple of open spots for three or four candidates," Gonzalez said, adding that Manny Banuelos definitely is in the mix as well.
Gonzalez also said he's not too concerned about a shaky outing this early in the spring. He did say, however, that the one thing that bothers him is walks, of which the Braves pitchers issued six against the Mets.
"I will tell you this, there's no excuse any time in Spring Training, whether it's your first outing, your last outing or 20th, to walk people," Gonzalez said. "That's a thing that will get my attention."
Steve Dorsey is a contributor to MLB.com. This story was not subject to the approval of Major League Baseball or its clubs.