Collins lays out agenda for Wright's spring
Doctor-mandated quiet winter means later debut for Mets captain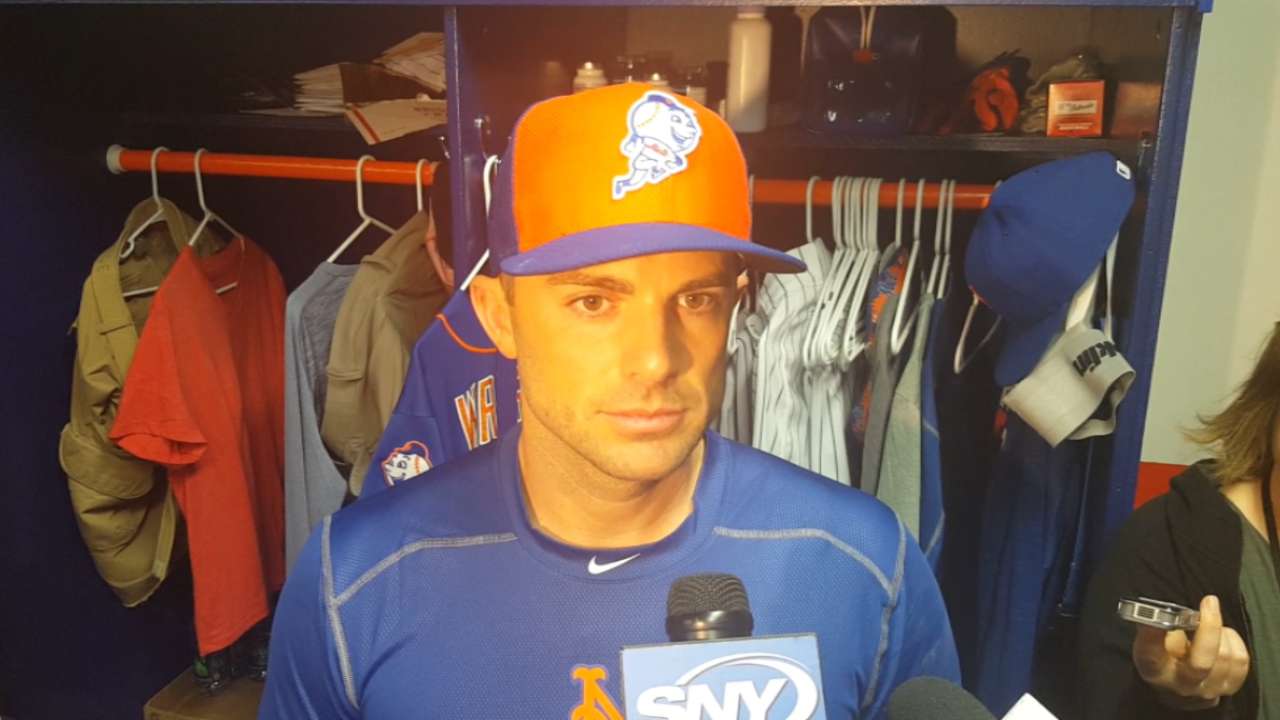 PORT ST. LUCIE, Fla. -- Although the Mets' top starting pitchers will finally begin appearing in Grapefruit League games on Monday, the team will still be missing one piece for the foreseeable future. Manager Terry Collins said Sunday that the Mets do not plan to use David Wright at all this week, as he continues to progress slowly following a quiet winter.
"When the season was over, part of the things he was told was to really rest -- completely rest," Collins said of Wright, who was diagnosed with spinal stenosis last May. "That means no exercise, just let it rest. So he did. So when he started working out, he was basically three or four weeks behind where he normally is. He just said, 'I can't afford to rush it.' And he's right."
• Spring Training: Schedule | Tickets | More info
The Mets did not draw up a spring agenda for Wright until he and Collins sat down and discussed it late last month. Revealing the specifics of that plan on Sunday, Collins said he hopes Wright can play in 10 to 12 Grapefruit League games by the end of March. The rest of his at-bats will come in Minor League games, where the Mets can more fully dictate conditions -- including keeping him from logging too many defensive innings at third base.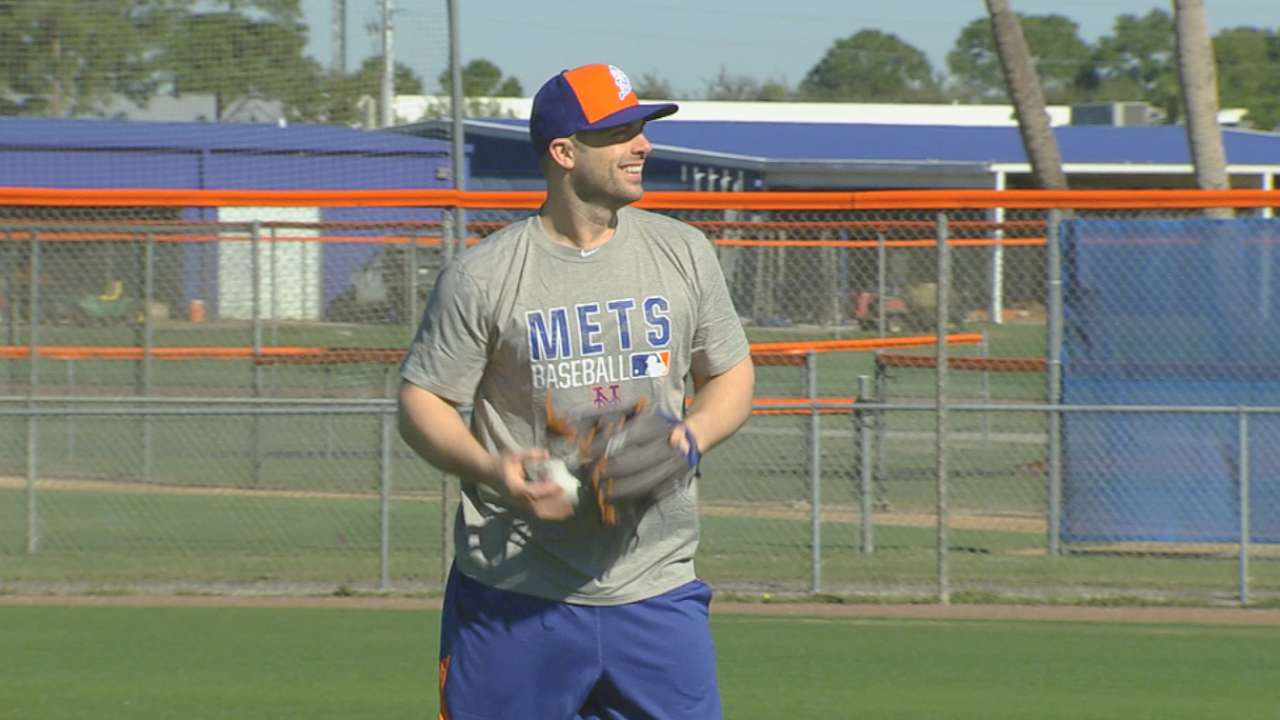 "We've got to make sure we don't push it," Collins said, "because his health is of utmost importance."
Wright appeared in only 38 games last season, batting .289 with five home runs.
Worth noting
• Outfielder Curtis Granderson is also progressing slowly from a right eye injury, but hopes to make his Grapefruit League debut on Wednesday. The Mets now believe a foreign object scratched Granderson's eye, resulting in symptoms that the team originally thought were due to conjunctivitis.
Sporting a pair of black-framed Prada eyeglasses, Granderson has spent much of the past week working out separately from his teammates. Doctors have not yet cleared him to wear contact lenses, fearing it will irritate his eye.
• As for those starting pitchers, Steven Matz and Bartolo Colon will kick things off Monday, followed by Matt Harvey, Jacob deGrom and Noah Syndergaard in that order. The Mets held all five of their top starters back from early Grapefruit League action after Harvey, deGrom and Syndergaard logged career-high innings totals last season, pitching into late October (and in Harvey's case, early November).
"It's time to get them out there and get them in some type of a consistent program to get them ready for the season," Collins said. "We made a commitment last fall when the season was over that we were not going to rush these guys in Spring Training. We were going to take it easy to make sure their arm strength's fine before we put them out there. We certainly think we've got plenty of time left to get them ready for the season.
"We take this pretty serious, making sure these guys are going to be healthy."
Anthony DiComo is a reporter for MLB.com. Follow him on Twitter @AnthonyDiComo and Facebook, and listen to his podcast. This story was not subject to the approval of Major League Baseball or its clubs.