Despite rusty start, Buchholz glad to be healthy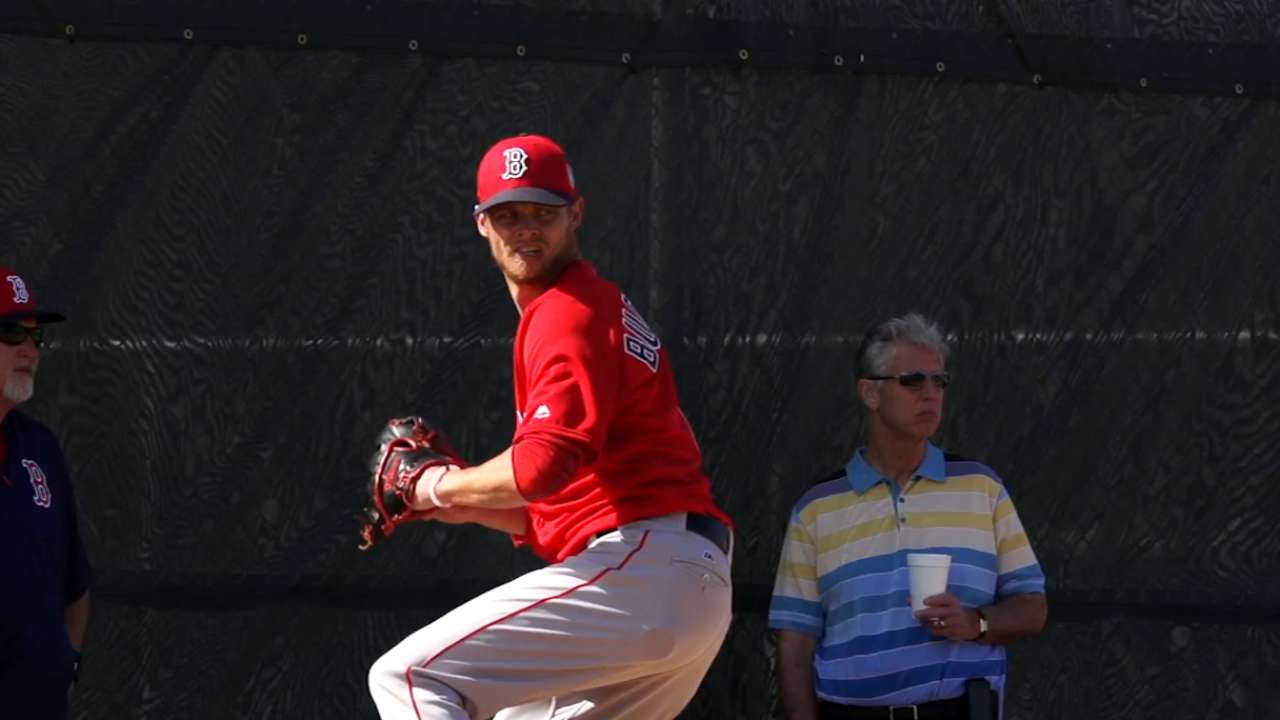 FORT MYERS, Fla. -- Pitching in a game for the first time since July 10 of last season, Red Sox right-hander Clay Buchholz sure looked rusty as he made his latest comeback from an injury.
As it turns out, the righty felt that way, too, during an outing in which he gave up three hits, four runs (one earned) and three walks over just 1 1/3 innings in Sunday's 8-7 win over the Orioles.
• Spring Training: Schedule | Tickets | Complete info
"I felt like that was one of the first times I've been out there in eight months or so," said Buchholz. "Went out there knowing I was just going to be throwing fastball-changeups today, which made it a little bit difficult, because I set up a couple of guys for a curveball or cutter at points, and I was only able to make those two pitches, so I tried to make those two pitches a little bit too good."
The results mattered little. Buchholz isn't trying to earn a spot in the rotation. The improved health of his right elbow is what matters most.
"I felt like the ball was coming out of my hand good, and my body felt good," Buchholz said. "I just missed location with pitches, but for the most part I felt like I was throwing the ball down."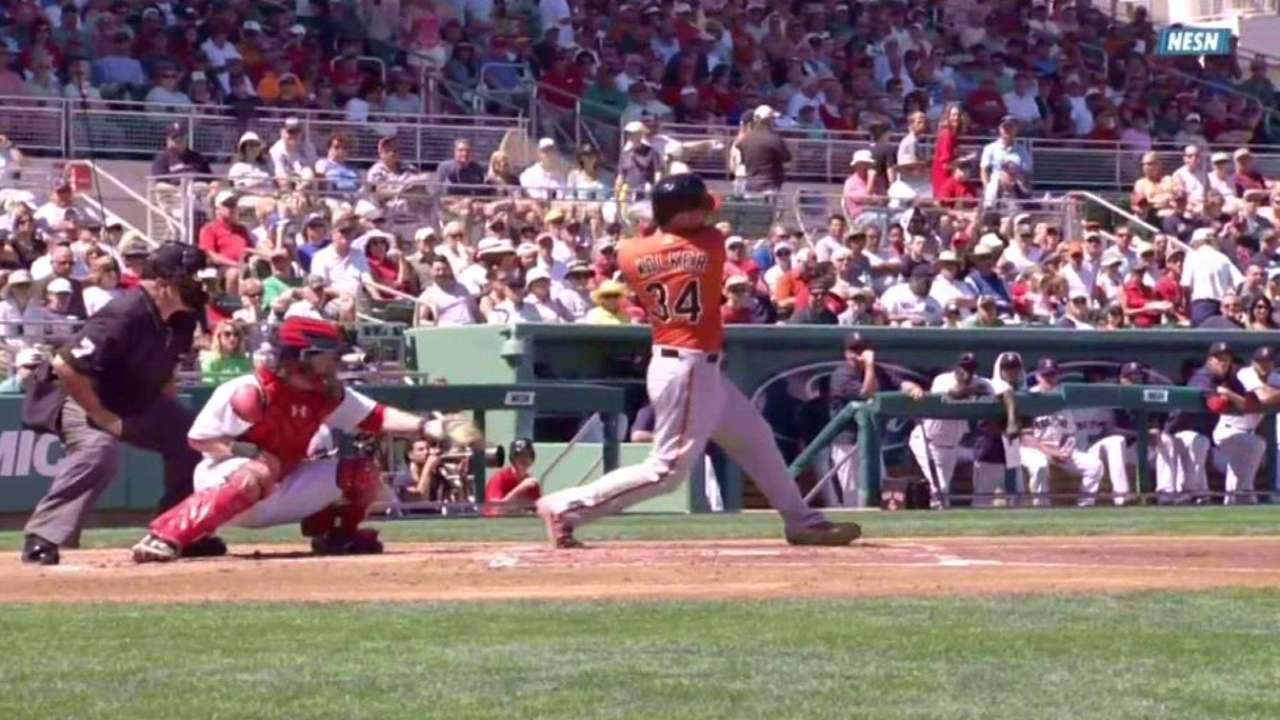 For the Red Sox, it is important for Buchholz to get his career back on an upward trend. Sure, David Price is around to lead the rotation, but Buchholz is the pitcher most capable of being the No. 2 starter the team needs.
He'll need to stay on the field to be able to do that.
"Clay is going to give us every quality inning that he's capable of," said Red Sox manager John Farrell. "He's going to follow a specific routine that's designed for him. But to give you a specific program that's drastically different than what we've had in the past, I'm not here to announce that."
At the age of 31, Buchholz will once again try to pitch 200 innings for the first time in his career.
"It's one of those things that whenever you get hurt, it stinks to sit on the bench and watch your team battle or go through tough stretches or good stretches. I want to be a part of it," Buchholz said. "That's what we're doing here. That's why I got down here early, to make sure everything is ready to go and nothing crazy happens here at camp and get to Cleveland on [April 4] and go from there."
Ian Browne is a reporter for MLB.com. Read his blog, Brownie Points, and follow him on Twitter @IanMBrowne. This story was not subject to the approval of Major League Baseball or its clubs.