Banister enjoying fresh perspective of new coaches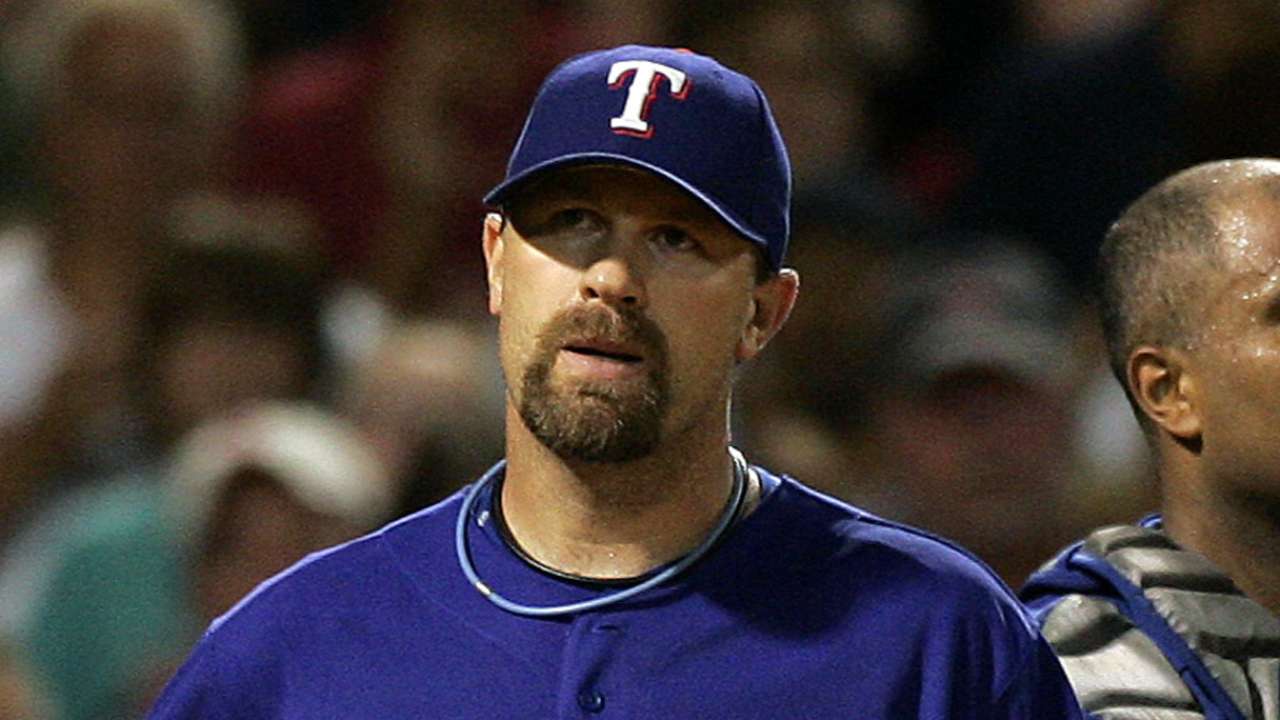 SURPRISE, Ariz. -- When the Texas Rangers announced the quartet of new additions to their coaching staff last November, they didn't try to hide the fact that some of the choices were unconventional.
Their hitting coach, Anthony Iopace, had never coached in the Major Leagues, and their pitching coach, Doug Brocail, had only been at the helm of the Houston Astros staff for two full seasons. Bullpen coach Brad Holman and assistant hitting coach Justin Mashore were also brought in from the Minors. Both were at Triple-A Round Rock last year.
Now they're a few weeks into the spring experience and Rangers manager Jeff Banister says he's been very pleased with how the coaches are meshing with the players.
• Spring: Tickets | Ballpark | 40-man roster | NRIs
"It's a building process," Banister said. "I like where we're at. I like the edge that Brocail and Holman bring for our pitching staff -- fresh, attentive, a different set of eyes, but yet a relationship with a lot of these guys was already there in place with Brad Holman. Brocail is extremely attentive to the details. Again, I can't stress enough the fresh pair of eyes to look at guys and the communicative style that he brings, a different presence on the mound.
"With Iapoce and Mashore, it's a similar type of deal, where Mashore had some equity built up with a number of these players that have come through our system, and he's been around, and he brings a certain toughness and a bully-in-a-box type mentality. You add Iapoce, who has been a coordinator with that attention to detail. But what I have found out is that there's a lighter side to him that keeps things fresh also, and fun."
Banister once again called Iapoce the team's "offensive coordinator."
"He's well-rounded in the sense that some of the things that we talk about, of trying to set a standard for baserunning, and our hitting mentality … how are we going to score runs, how are we going to manufacture runs? So when you get that put in play and these guys understand that it's not just your three swings and your four or five pitches in the box that mean something, it's the full set of components of what is the full situation, what do we need to do, what is the game telling us that we need right now? That's a constant communication with our hitters."
Banister spent 29 years in the Pirates' organization before landing the post as Rangers manager before last season, but he said that Pittsburgh went through so many organizational changes during those years that he felt as if he'd been a member of multiple entirely different regimes. That, he said, helps him realize that it can sometimes be helpful to have changing philosophies and processes.
"It's the old, 'if you're not growing, you're dying' attitude," Banister said. "If you're not getting better and staying relevant to all of your players and their needs, if you're the same guy all the time, they're going to hear the same message all the time.
"This is a different set of athletes than eight, nine years ago. So we have to stay relevant to who they are and what their needs are."
Doug Miller is a reporter for MLB.com. Follow him on Twitter @DougMillerMLB. This story was not subject to the approval of Major League Baseball or its clubs.