Tejada: No reaction to Utley suspension news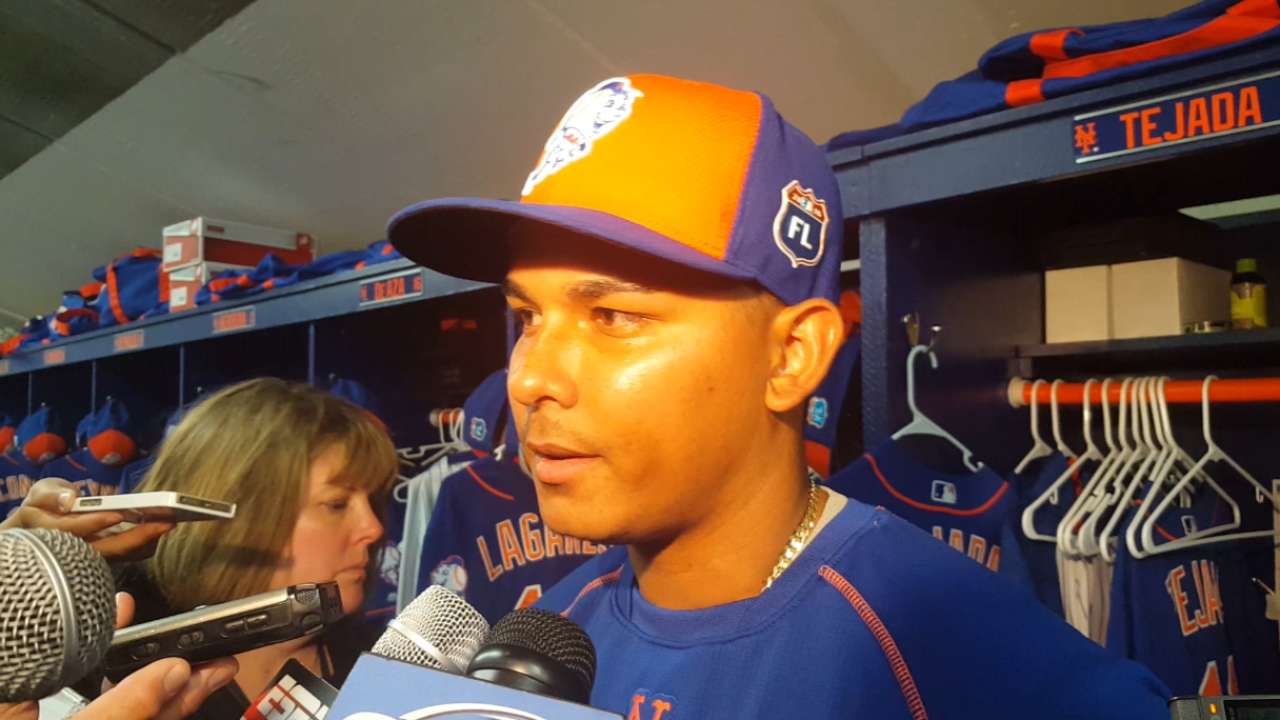 PORT ST. LUCIE, Fla. -- Mets shortstop Ruben Tejada offered little more than apathy upon hearing that Major League Baseball overturned its two-game suspension of Dodgers second baseman Chase Utley, who broke Tejada's leg with a takeout slide last October.
"I don't care, really," Tejada said Sunday. "I care about me. I'm healthy here. I'm happy here. So I don't care about what's going to happen there or whatever decision that they take."
During Game 2 of the National League Division Series, Utley slid wide of second base to upend Tejada, who was attempting to turn a double play. The impact sent Tejada hurtling head-over-heels, fracturing his right fibula, ending his postseason and sparking enough discussion for the league to change its slide rules around the second-base bag. Upon suspending Utley in October, MLB called his slide "illegal."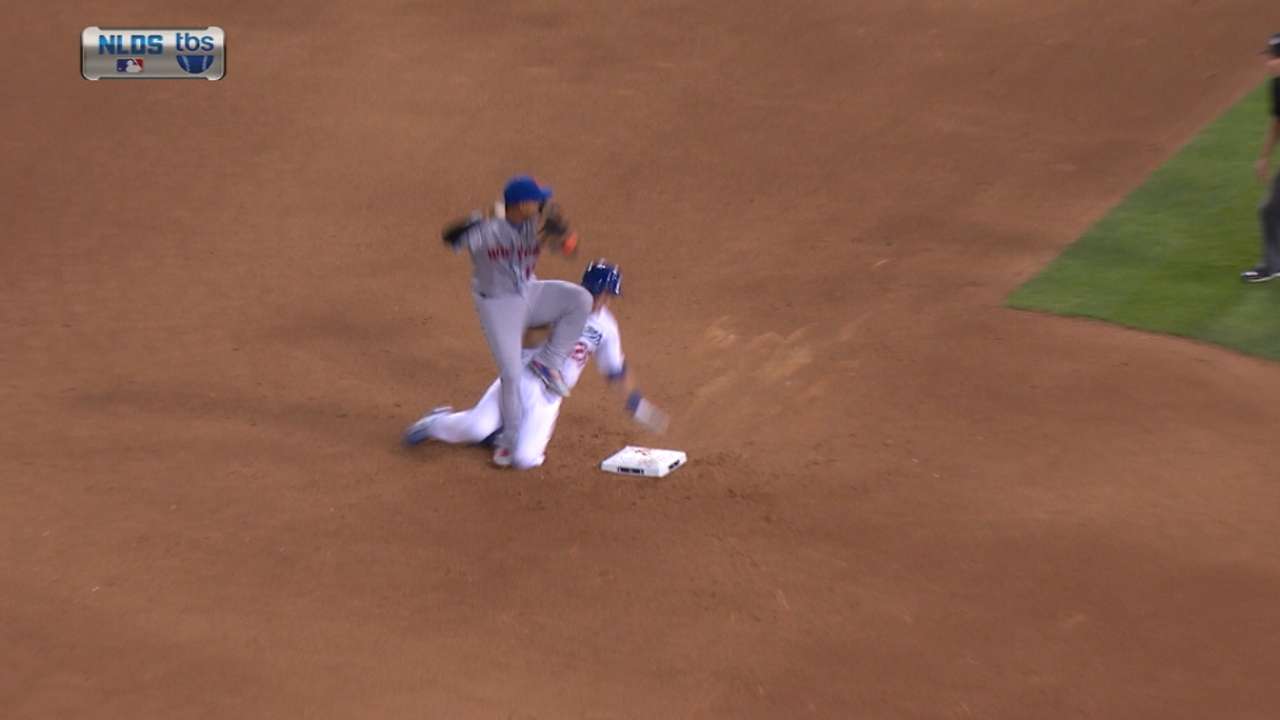 But Utley appealed, making him eligible to participate in NLDS Games 3-5. He is now able to play on Opening Day as well.
"I can't control that," Tejada said. "I can't control that situation. So I can't do anything about it."
According to Tejada, Utley never attempted to contact him after Game 2. And while some of Tejada's teammates offered private criticisms of MLB's decision on Sunday, most did not comment publicly. Those who did talked about MLB's rule change, which requires baserunners to make a "bona fide" attempt to reach second base on any slide near the bag.
"The most important thing is that the rule was changed," general manager Sandy Alderson said.
Still, the Mets' drama with Utley may not be completely in the past. When asked if the lack of MLB punishment will incentivize his pitchers to take matters into their own hands this season, manager Terry Collins smirked.
"We've got a long way to go before we play them yet," he said.
The Mets will next face the Dodgers May 9-12 in Los Angeles.
Anthony DiComo is a reporter for MLB.com. Follow him on Twitter @AnthonyDiComo and Facebook, and listen to his podcast. This story was not subject to the approval of Major League Baseball or its clubs.